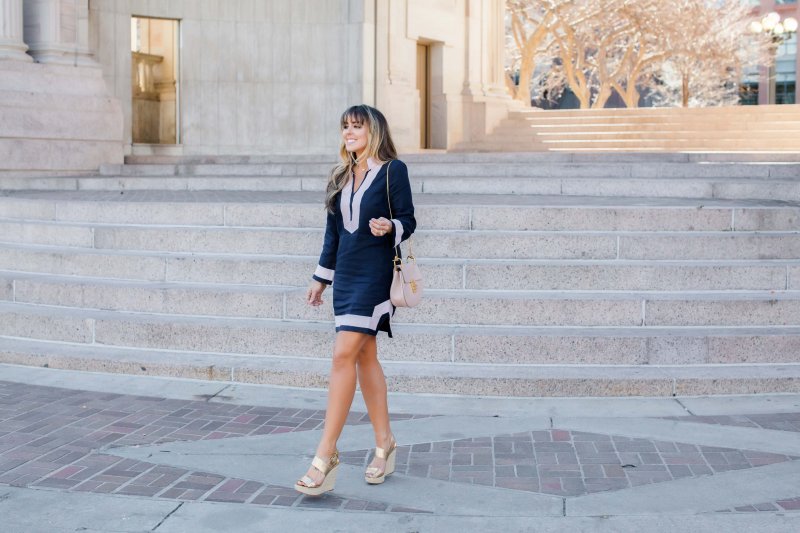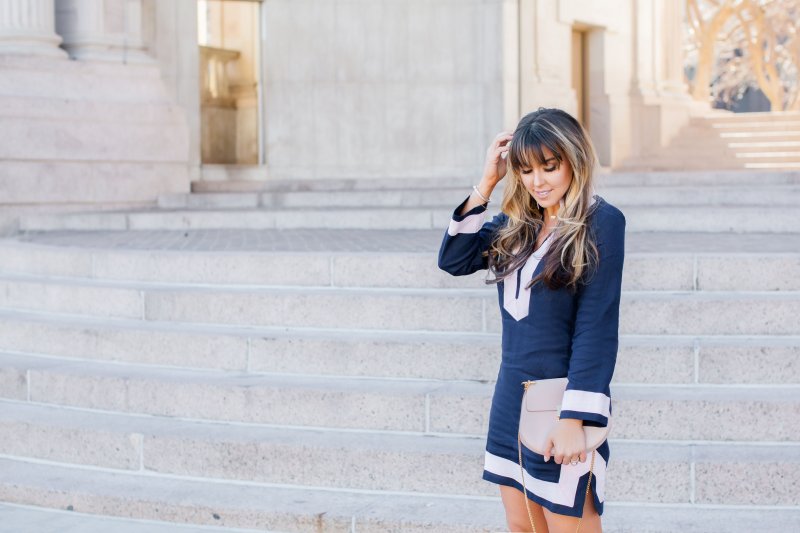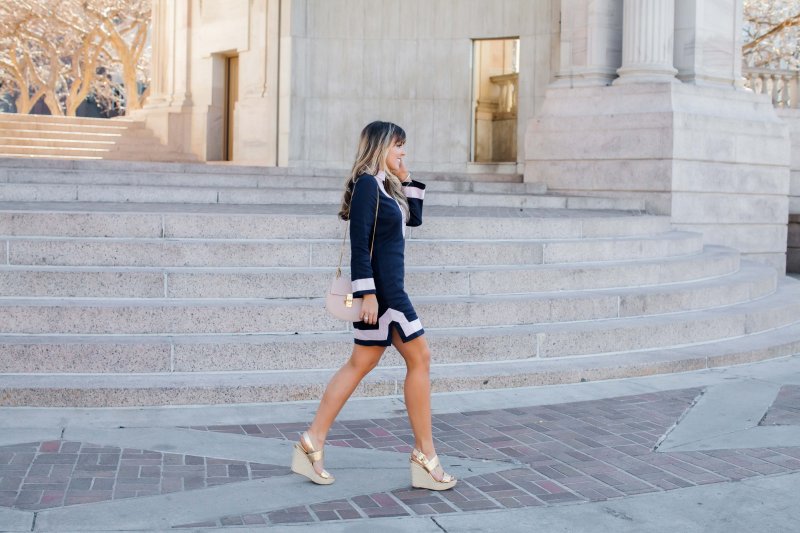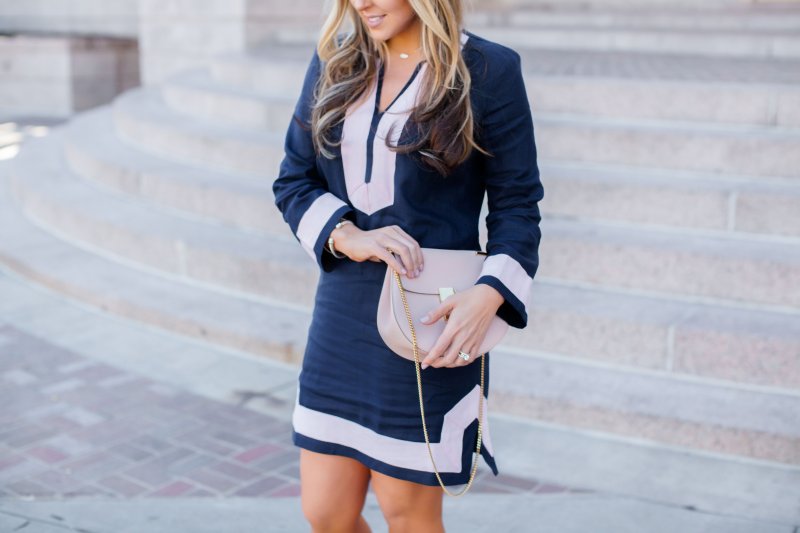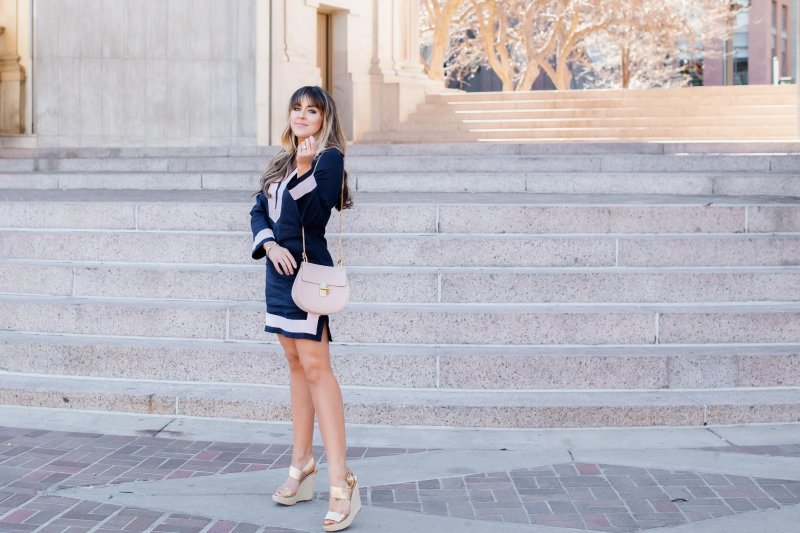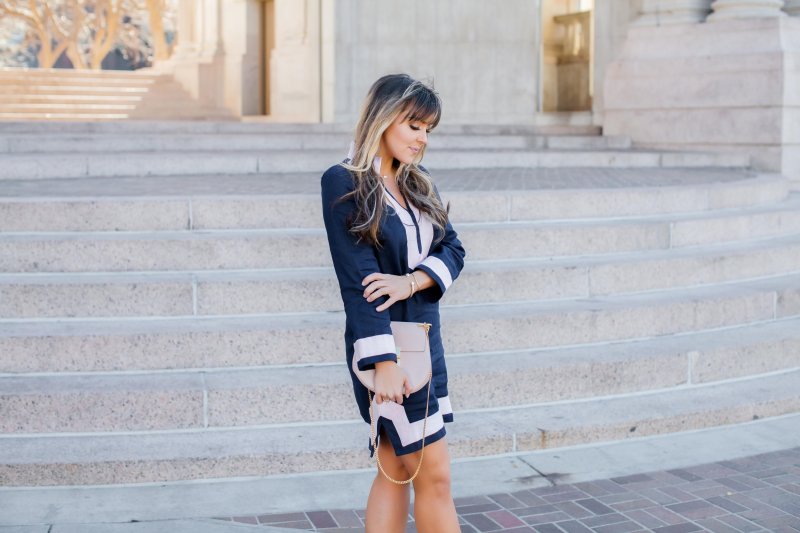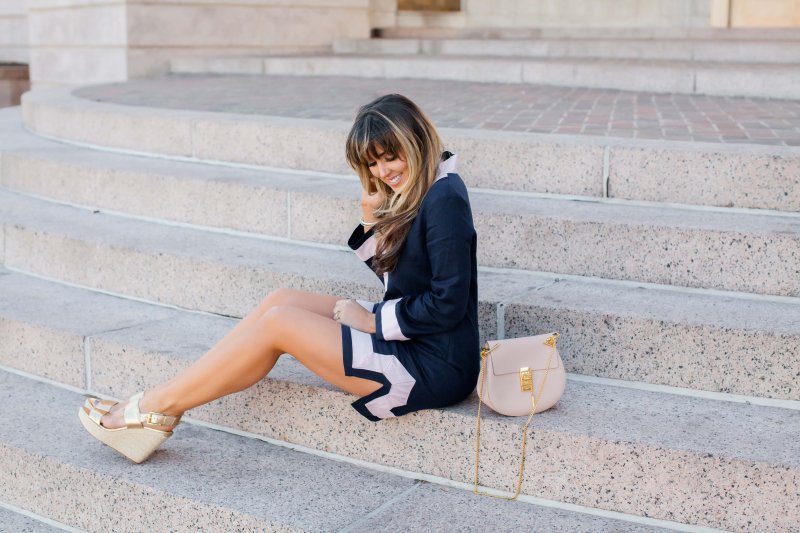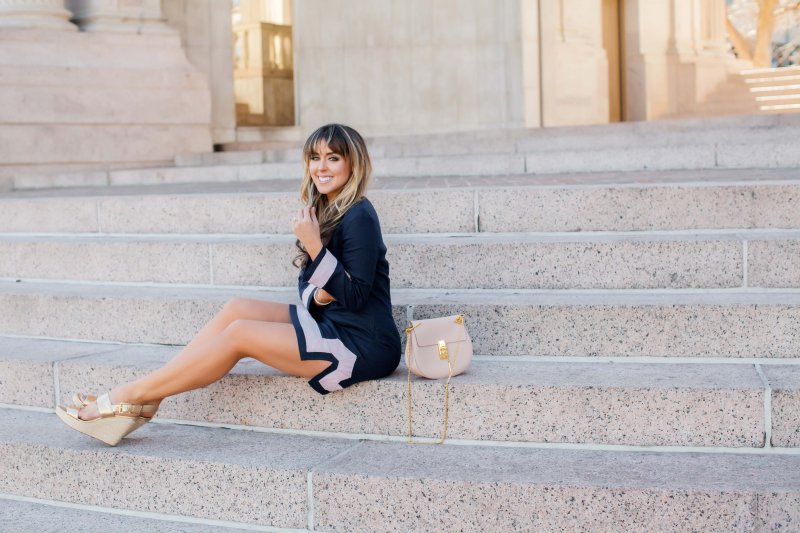 Necklace.  Bracelet.  Dress.  Bag.  Similar Shoes.  Similar Shoes.
Dress – Navy + Gold Option.  Dress – Coral Option.  Dress – Lime Option.  Dress – Lilac Option.
Blowout, Lashes, Tan, Nails c/o Glamour Bar Denver (Mention My Blog for $50 Off Lash Application)
We recently got back from a little birthday getaway in Arizona. And one of my tricks for resisting my natural instinct to overpack is to include versatile day-to-night dresses in my vacation wardrobe. Needless to say, this one fits the bill.

While we were in Arizona, I realized how well-suited this Sail to Sable dress is for any vacation. During the day I needed something easy and breezy to wear with flats and a tote and this dress was perfect; it was easy to wear while out walking, shopping, and exploring. But then in the evenings it was easy to pair with this cute bag and metallic wedges for walking to dinner and drinks. Plus, you'll only need about ten minutes to switch out accessories and be on your way for the next activity. Believe me when I say it is the easiest dress you'll pack in your suitcase!

Not to mention the most flattering. Something about the beautiful, thick pink trim on the sleeves and hem just makes it hang so flawlessly on the bottom, highlighting your neckline and legs.

Fit Details:  This dress runs true to size. Follow your measurements on their sizing guide and go with the smaller size if you're in between. The dress looks cute when it's a bit loose since it's designed to hang straight on the body.