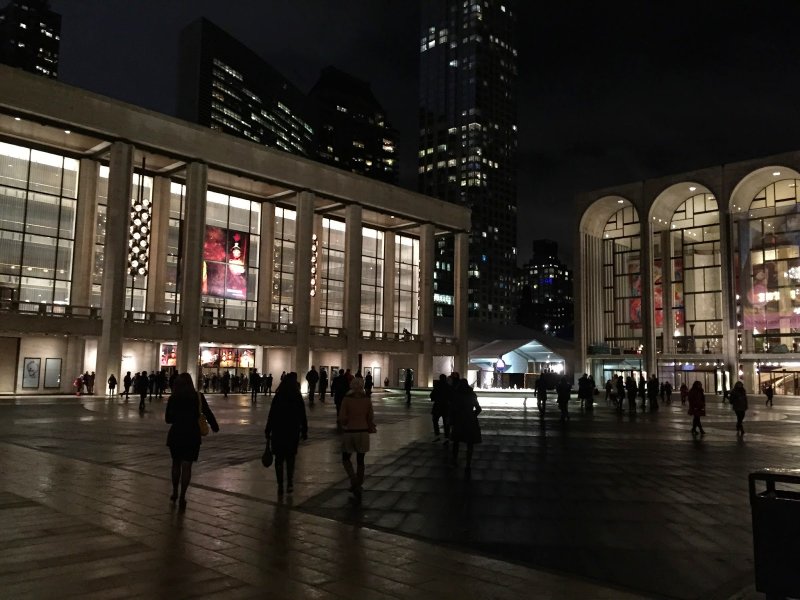 Picture this… It's 6 PM in New York and you decide to brave the rush-hour holiday traffic.  You pull your coat a little tighter as you walk outside your hotel and wait for the doorman to hail a taxi.
"Lincoln Center, please."
The taxi windows steam a bit as you hurry through twinkling holiday lights and busy, bustling sidewalks.  You stop in a long train of brake lights outside a compound of contemporary-looking buildings.  A kind of modern-day plaza stretches between them, accented by a single glowing fountain; a photo op evident in many a movie premiere and Fashion Week show.
People are holding hands, hustling out of the cold and making their way toward the bannered building and the warmth.  They talk and laugh excitedly, some clutching tickets and some clutching a child bedecked in festive attire.  Your head kind of spins with happiness as your booties click across the snowy steps.
You finally make your way to your seat in the stunning, glimmering theater.  You only ordered your tickets an hour before and your head is reeling at how you managed to get such prime seats.  You glance through your program and feel an armful of goosebumps as the you hear the first thrumming sounds of the orchestra warming up… It's time.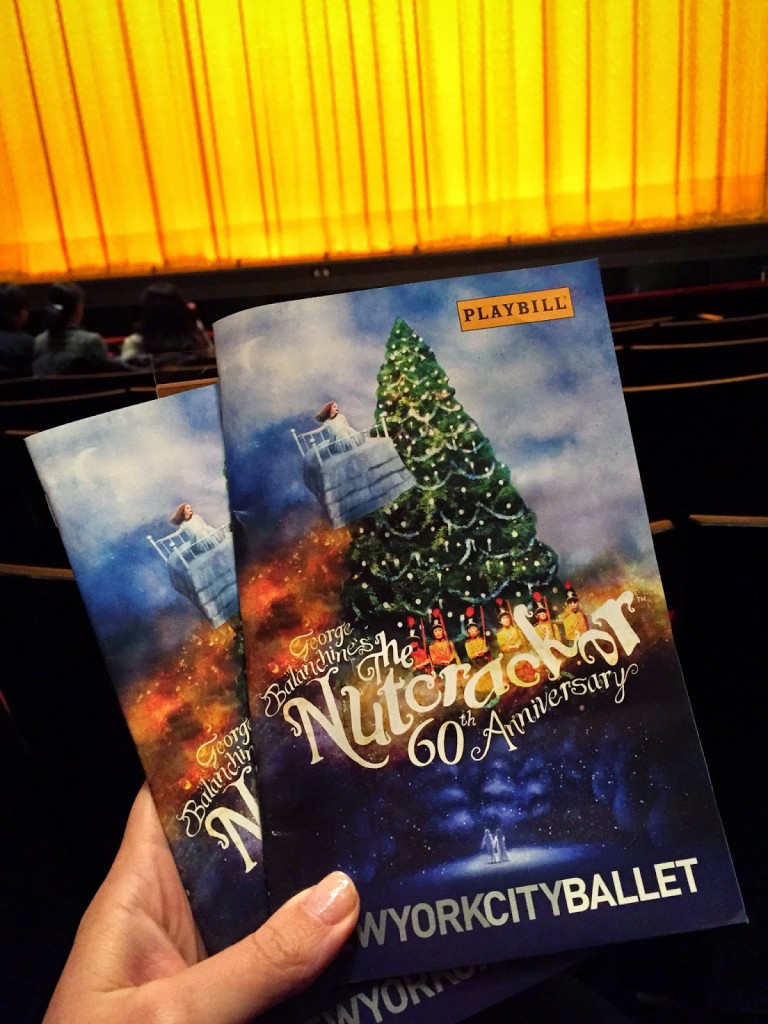 I think it's probably an underestimate when I say that my mom and I consider ballet to be one of the highest art forms.  The fact she ran a dance studio and we both danced for much of our lives may make us a bit biased, but nevertheless our love for ballet is powerful and passionate.
And The Nutcracker is on another level.  It's slightly dark Victorian storyline is punctuated with the dramatic score by Tchaikovsky and when you combine the impeccable skill of the New York City Ballet it's truly breathtaking.  You leave feeling as if you've experienced something rather than just watched it.
We climbed into a taxi back to our hotel, but for some reason going straight inside didn't feel right and we decided to take a stroll and check out the Christmas lights along 5th Avenue instead.
Walking through the chilly air and admiring the artistry that is holiday department store windows reminded me of London as a little girl; watching these little pieces of sparkling, glittery artwork in the windows of Harrod's and Harvey Nichols.  They drew me in even then, capturing my imagination with their whimsical scenes straight out of a fantasy.
I'm so glad we didn't go back to the hotel and to bed right away.  I'll always remember walking along and gazing at holiday lights with my mom.  We snapped a few photos and I wanted to share them with you… The holiday windows in NYC (and London) are truly unlike any others on earth and photos like these don't do them any justice.  But… Maybe you can sip a hot chocolate as you scroll through and you'll catch some of the festive holiday spirit that is bursting through New York at Christmas.
Tiffany & Co.
Bergdorf Goodman:  An Ode to the Arts
Saks Fifth Avenue:  An Enchanted Experience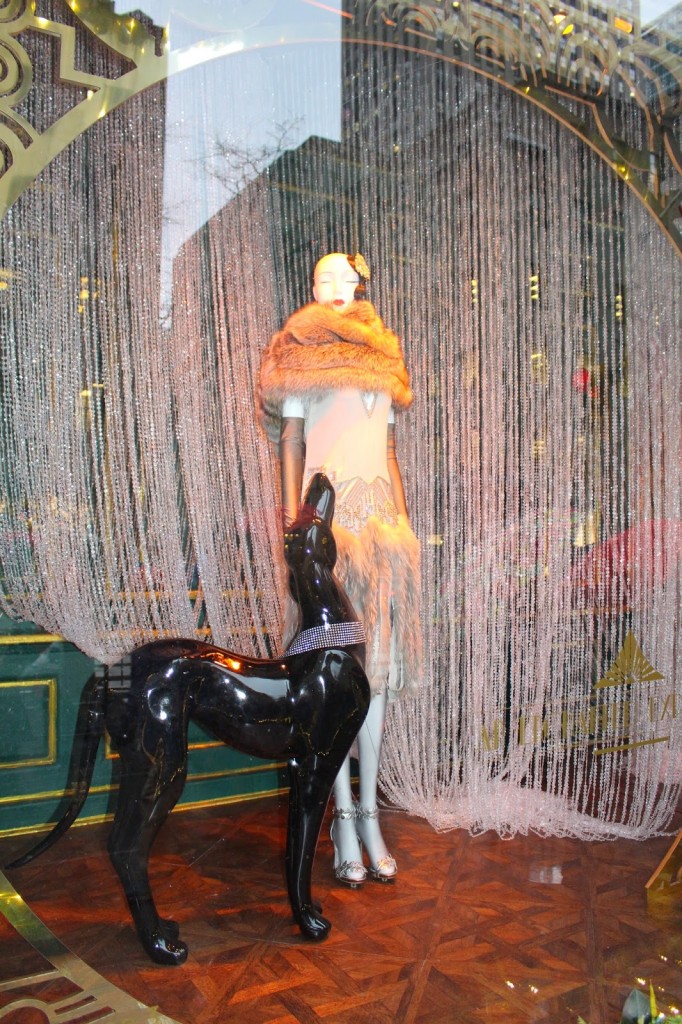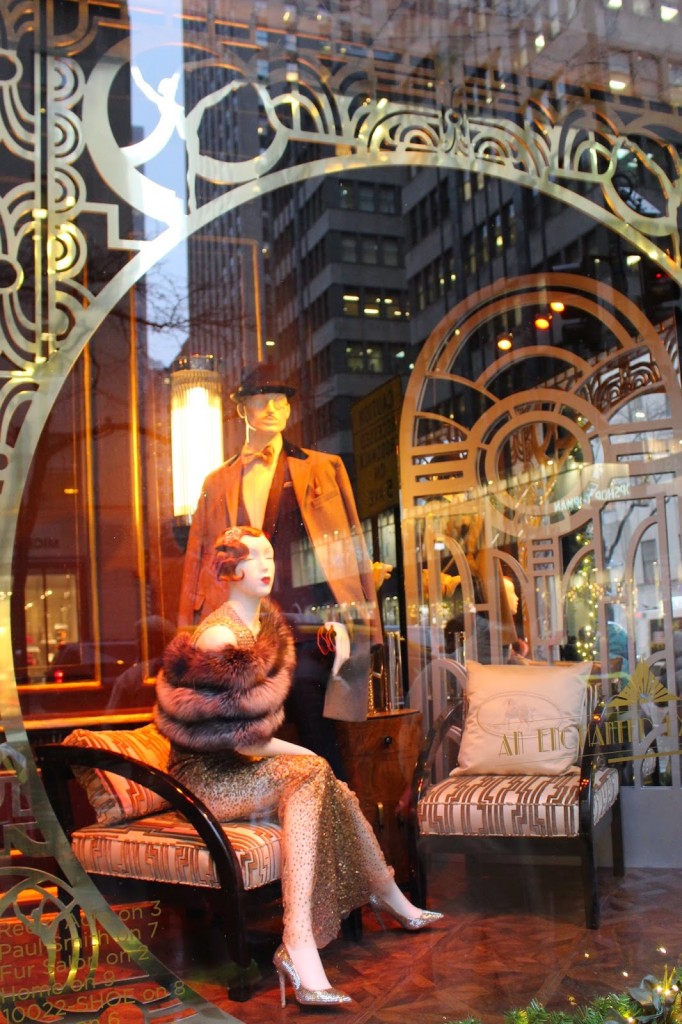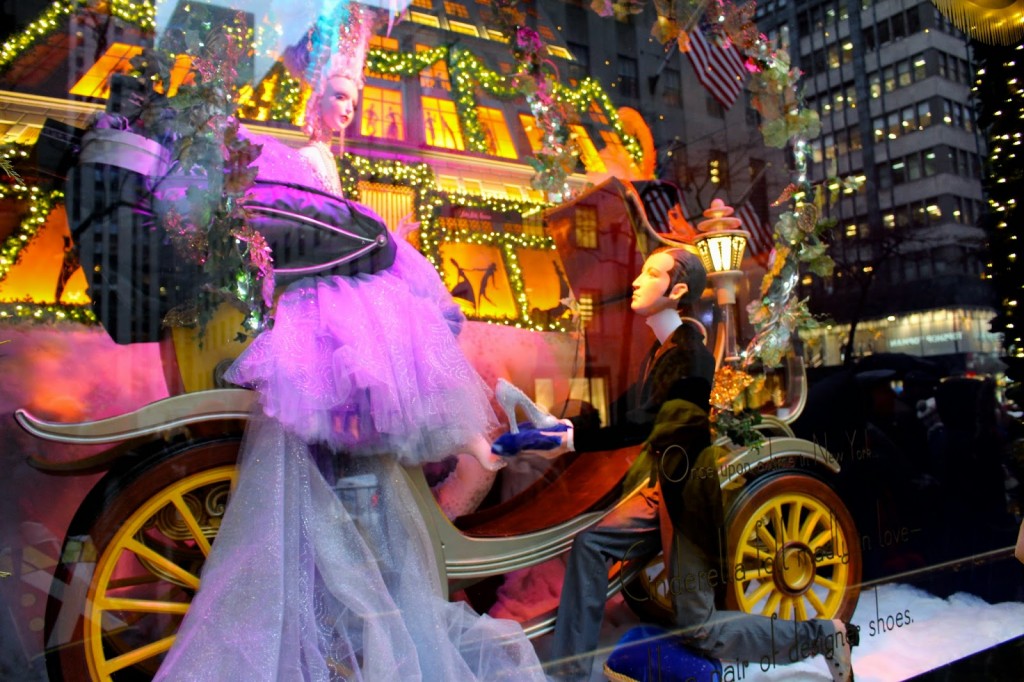 We chose our favorite windows and headed back to the hotel for a late-night pot of tea to warm us up.  Oh… And not only did I sleep well that night thanks to a substantial dose of herbal tea, but I'm fairly certain that I had dreams accompanied by Tchaikovsky.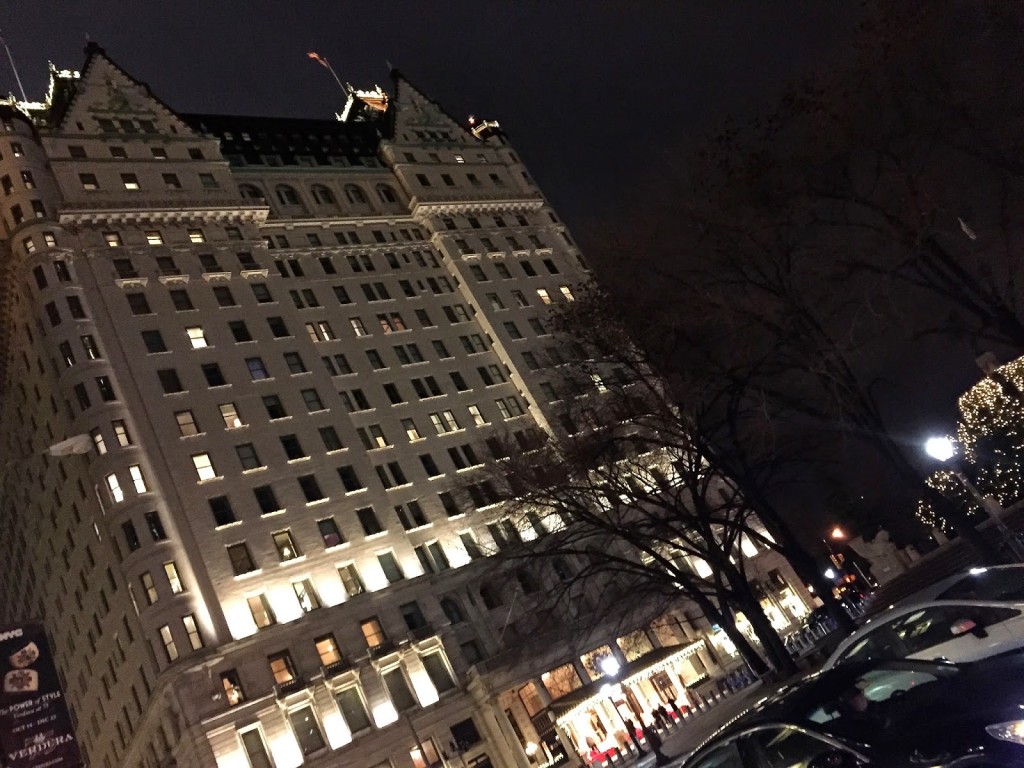 Wishing you all the coziest, happiest Christmas Eves ever.  Stay warm and make wonderful memories with your loved ones because those are what we will cherish far beyond presents and gifts… They are truly the best kind of gift you can give anyone.
Happy Christmas Eve.