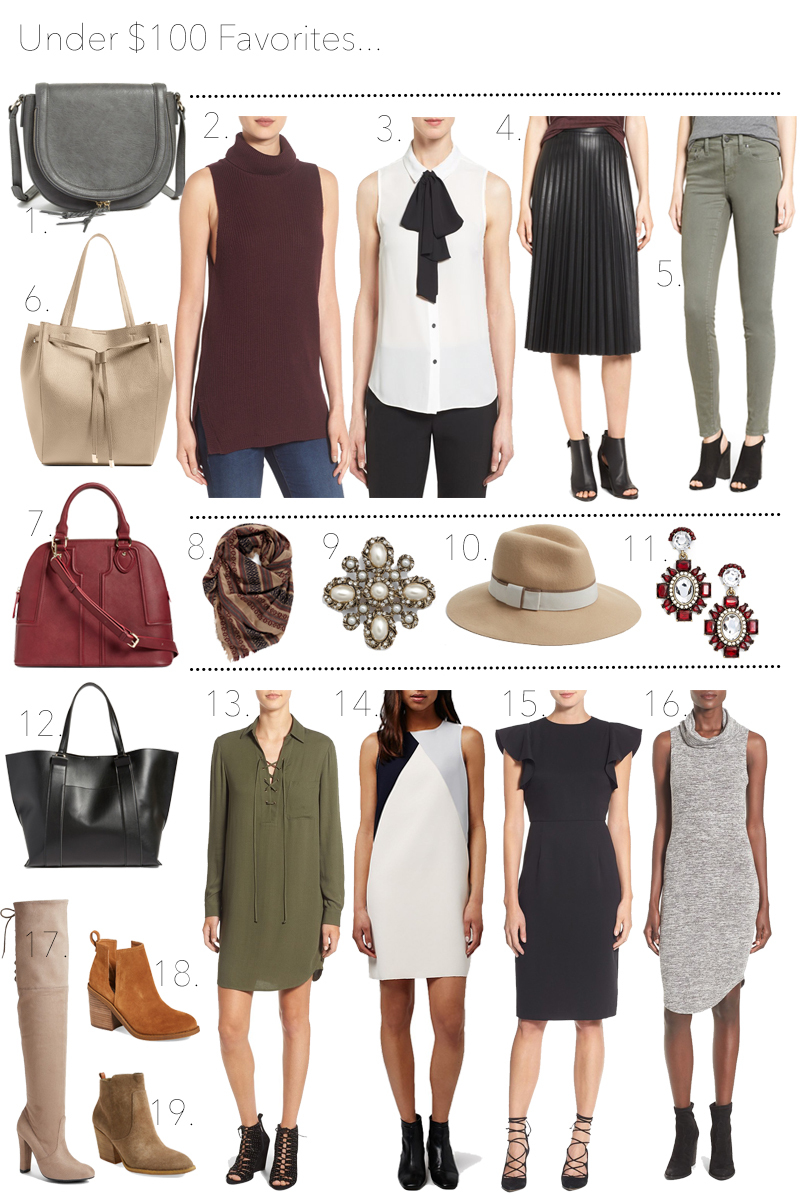 ONE.  TWO.  THREE.  FOUR.  FIVE.  SIX.  SEVEN.  EIGHT.  NINE.  TEN.  ELEVEN.  TWELVE.  THIRTEEN.  FOURTEEN.  FIFTEEN.  SIXTEEN.  SEVENTEEN.  EIGHTEEN.  NINETEEN.
The Nordstrom Anniversary Sale is my favorite of the year because I can get fall items at majorly discounted prices. I even use this sale to begin my Christmas shopping! I went through nearly a hundred pages of items to gather together my favorite items and categorize them for you in my first #NSale blog post this year: Nordstrom Early Access Favorites.
The sale is currently only open to Nordstrom card holders (you can sign up in minutes here) but the sale will open up to the public July 22nd – August 7th. However, items are already selling out so if you have your eye on something special, don't hesitate! (I'm already regretting waiting a little too long on these spotted lace-up flats and now they're out of my shoe size!)
I wanted to go through and gather my favorite #NSale items under $100 in an easy-to-shop collage format. I know the pages and pages of the sale can be really overwhelming, but I've done the legwork for you and linked my favorites above underneath the collage. I love a high-low mix when I style my outfits and am always on the lookout for inexpensive-yet-beautiful items and the pieces I've included in this post will mix-and-match easily with classic investment pieces from your closet to create a luxe look.
Keep your eye out for more Instagram and blog posts from me featuring #NSale items in the next few weeks!