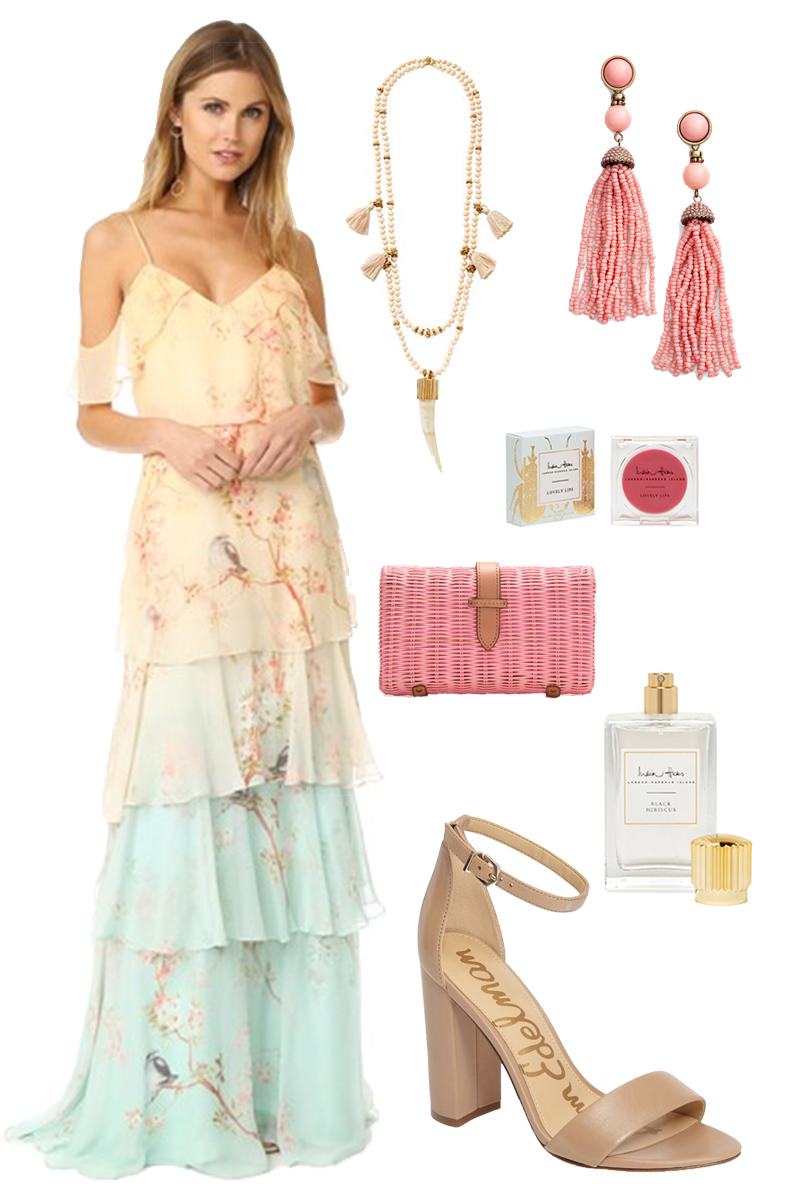 Earrings.  Necklace.  Tinted Lip Balm.  Fragrance.  Dress.  Clutch.  Heels.
This outfit made me think of a secret garden; the soft pastel shades, the rosy-pink lips, and the slightly boho jewelry pieces. It's dreamy and romantic and exactly how I want to look at an outdoor wedding. We have one coming up in a couple of weeks and this dress is my top contender right now.
If you saw my recent "Favorite Fragrances" post, you probably know how much I love perfumes. This one is an intoxicating blend of Earl Grey tea and sexy florals. It's like nothing I've ever smelled before. If you're hesitant, try the candle first. I think you'll love it as much as I do.