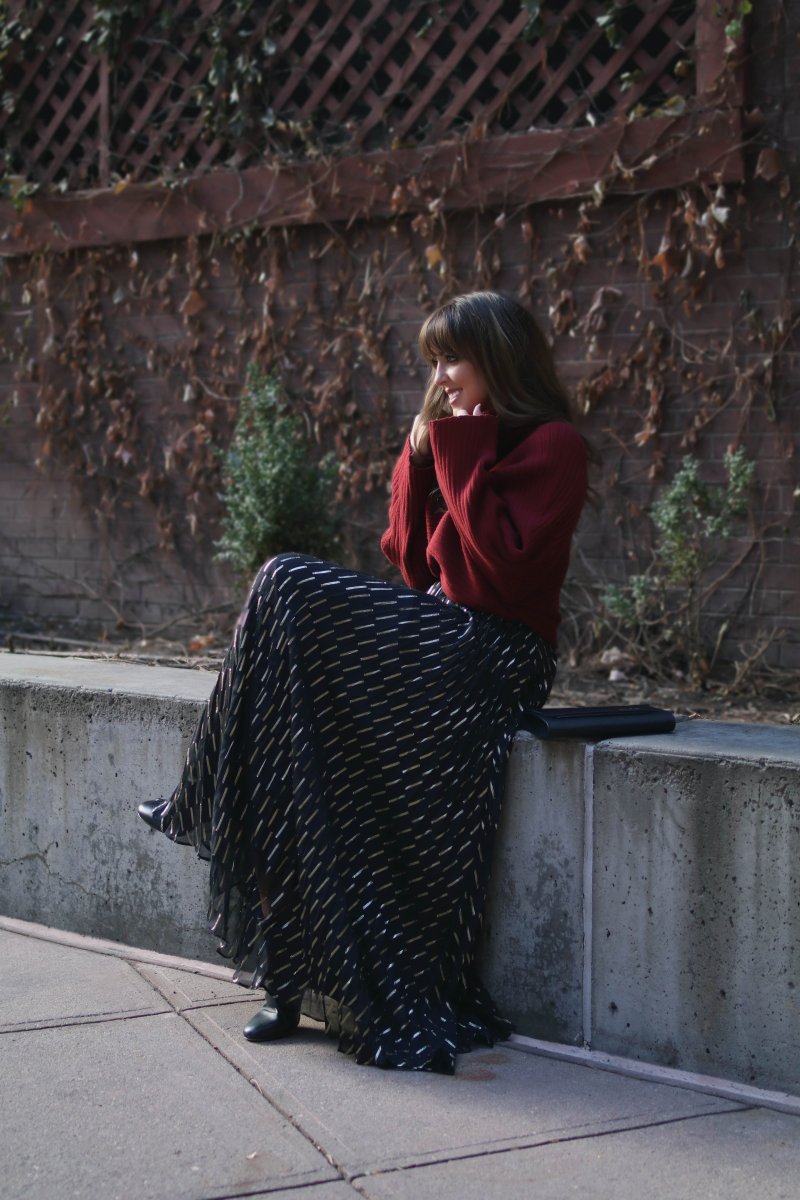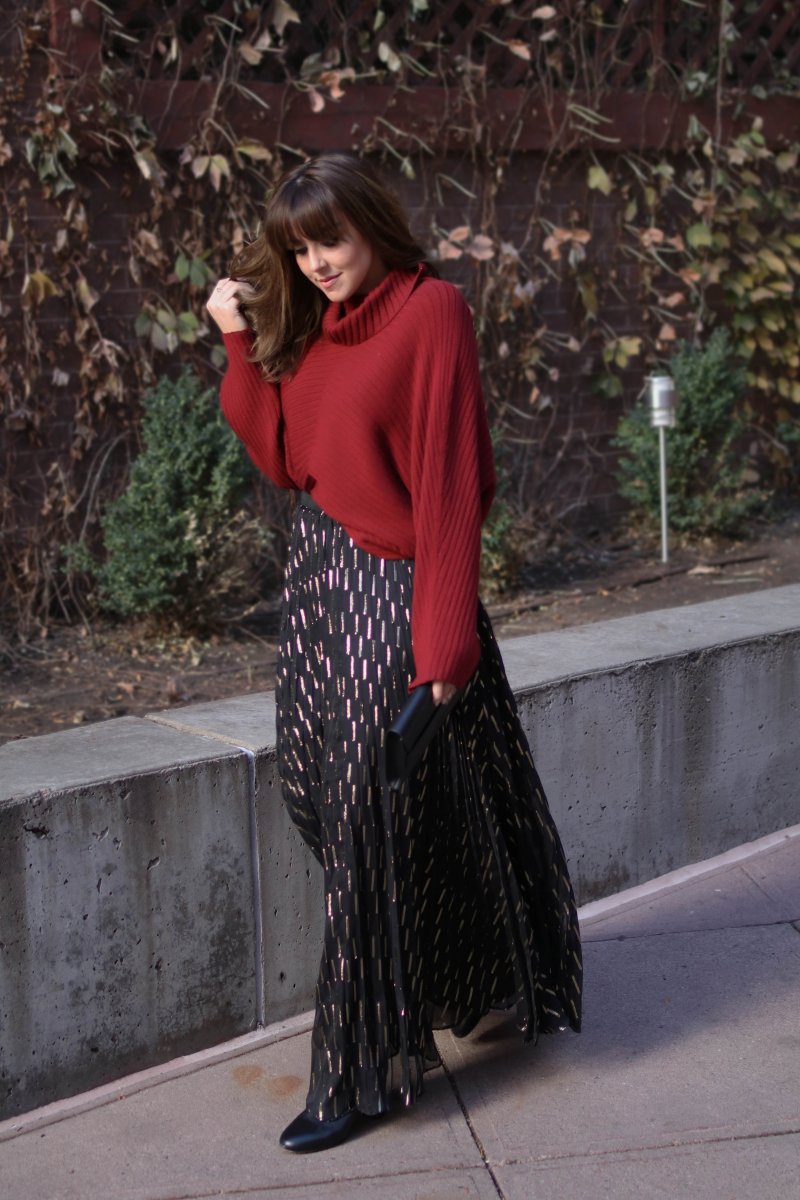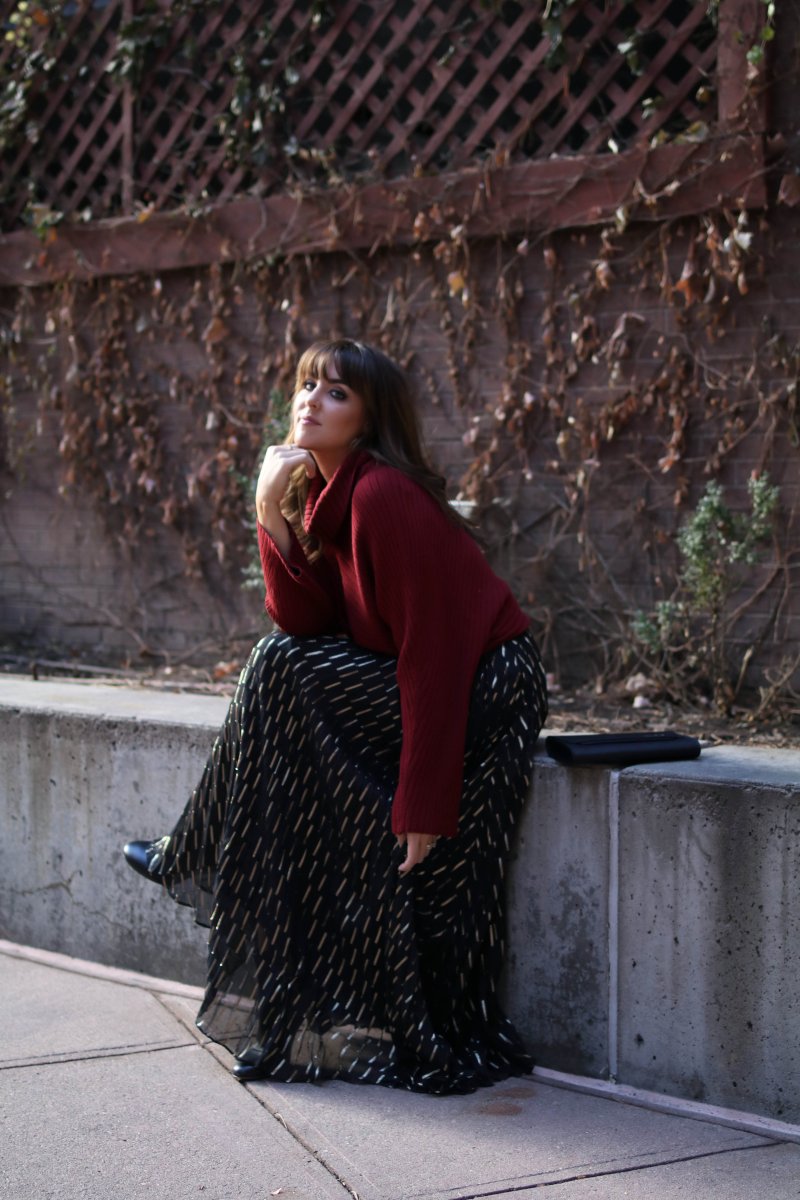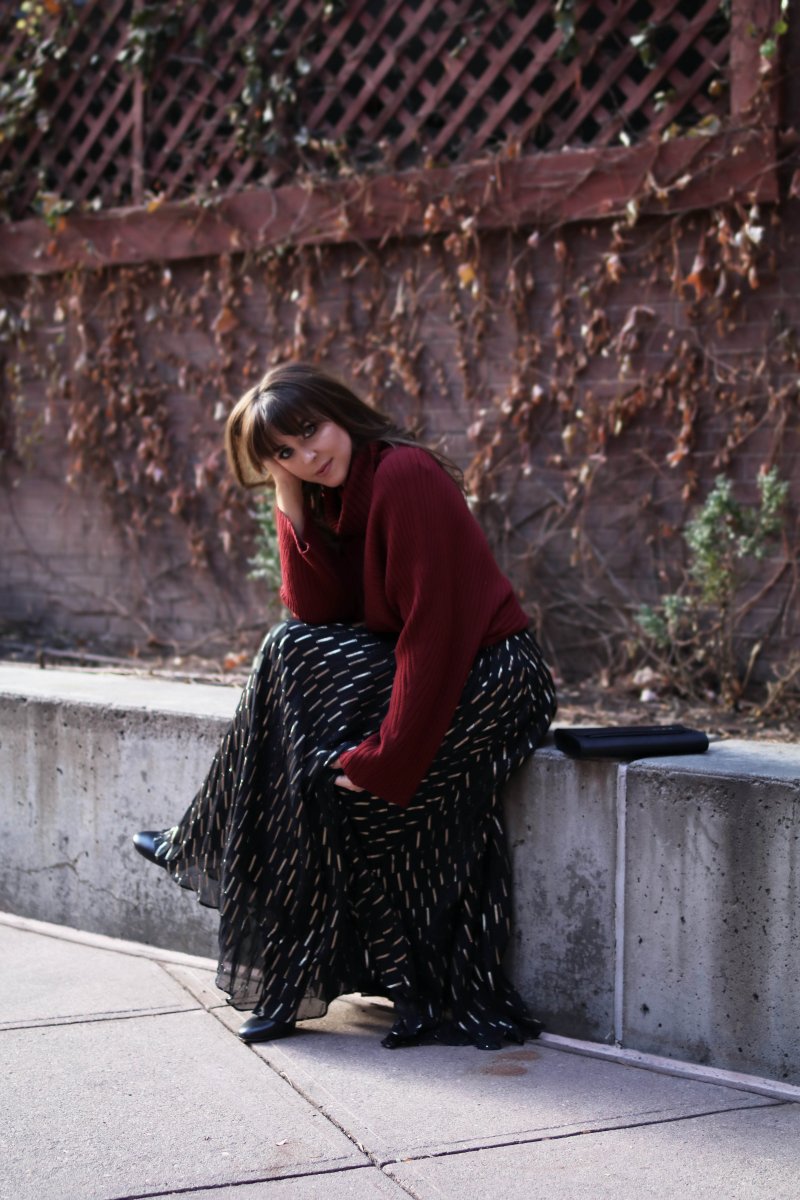 Sweater.  Skirt.  Clutch.  Boots.  Similar Boots.
Finding a holiday look that's equal parts warm and festive can be difficult. I fell in love with the ease of this beautifully slouchy sweater; mine is a rust color which is currently sold out, but it's still available in a bright red and three other color options. This maxi is really flowy and flattering; little flashes of metallic gold catch the light as the skirt swirls around your feet.
Fit Details:  Both the sweater and skirt run true to size. The skirt's waistband is stretchy so you have some flexibility when it comes to fit.