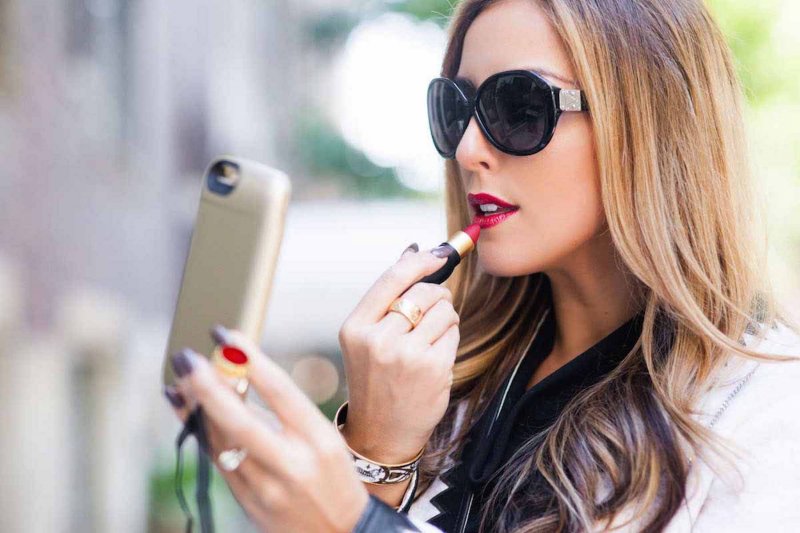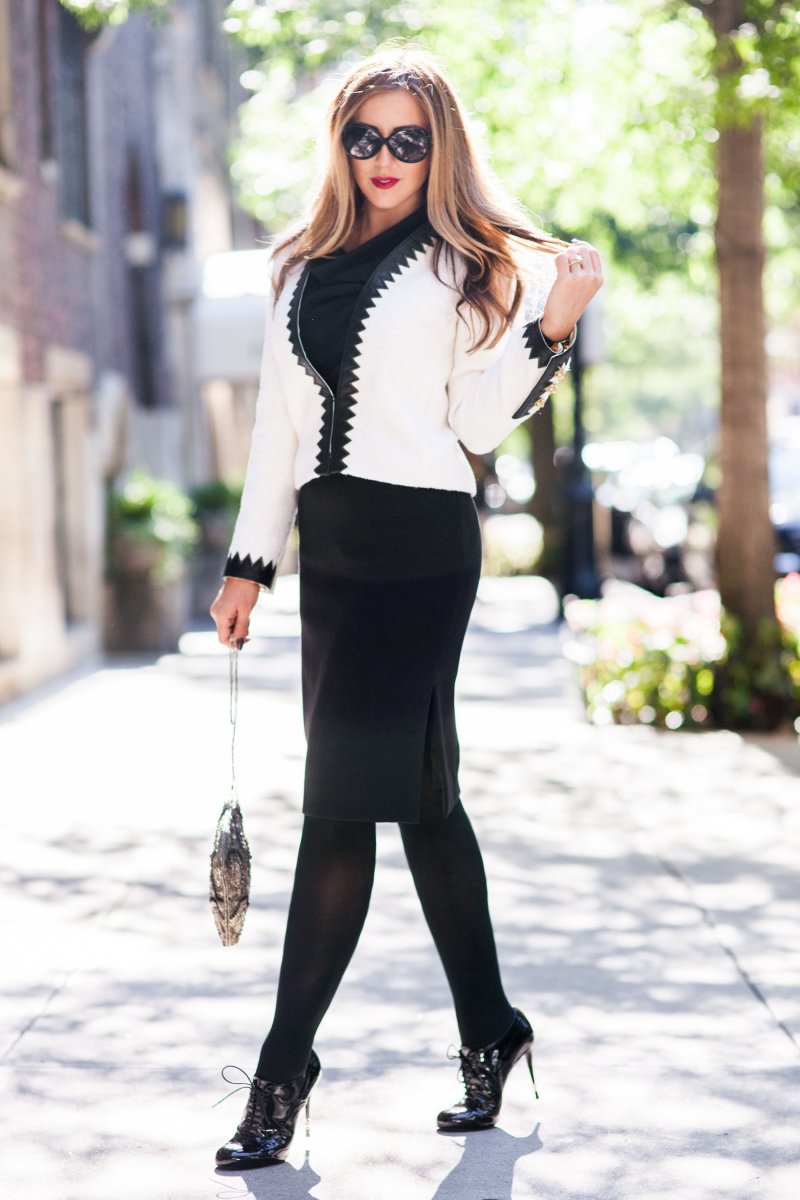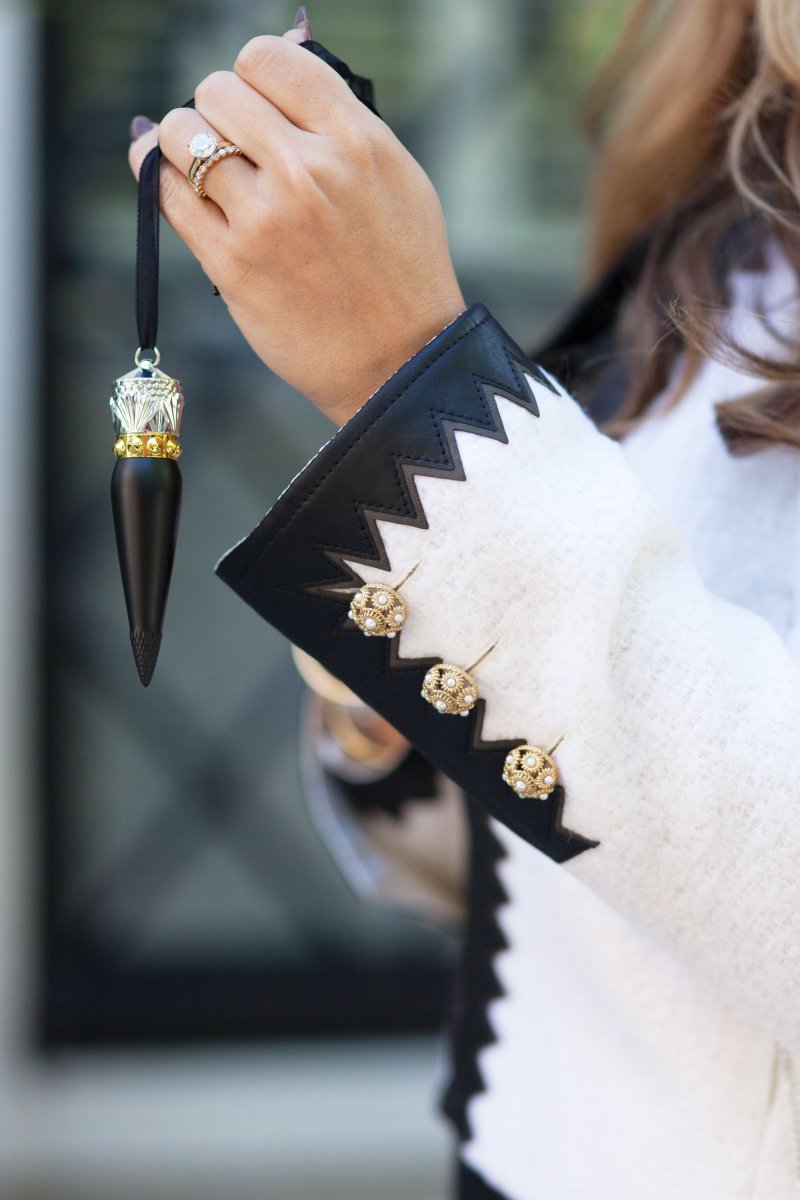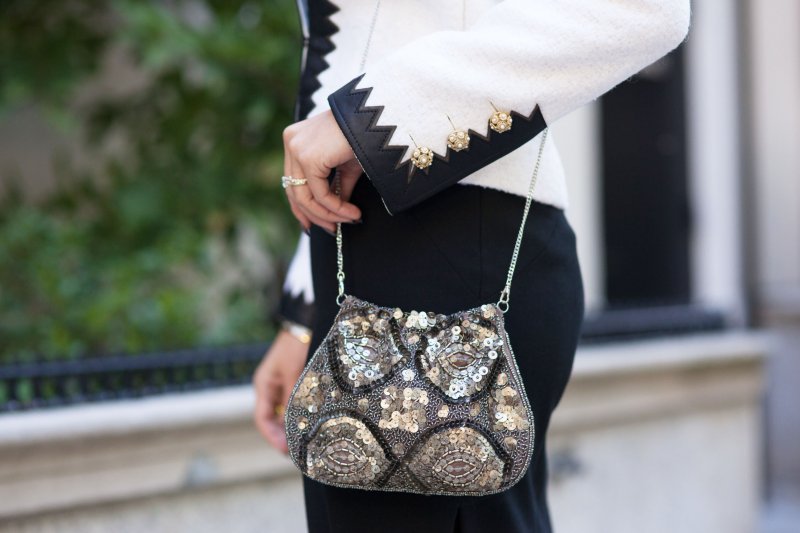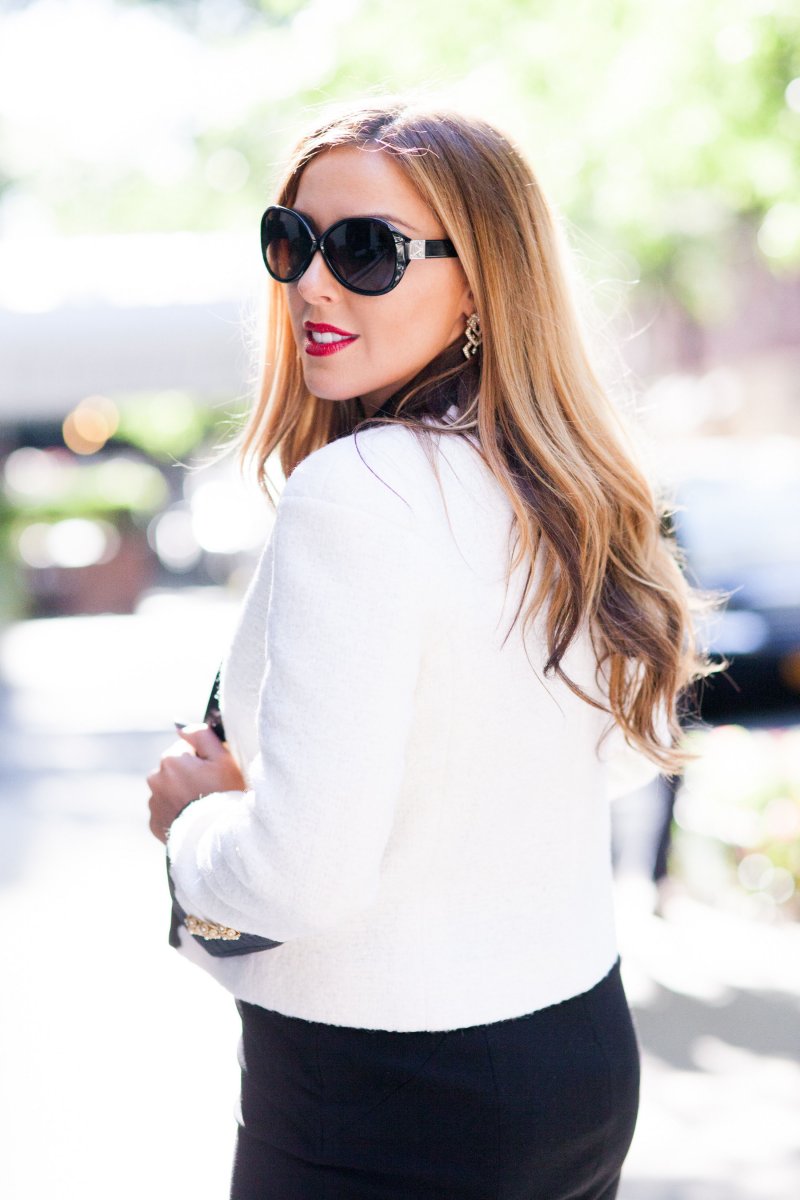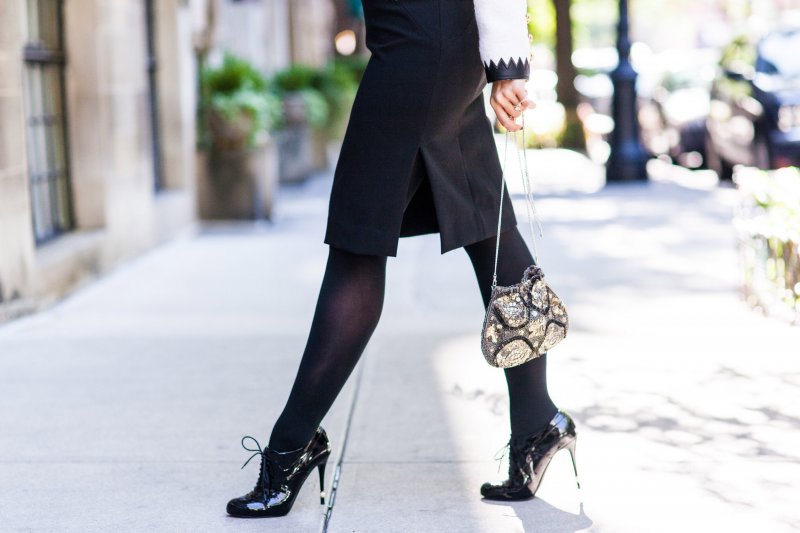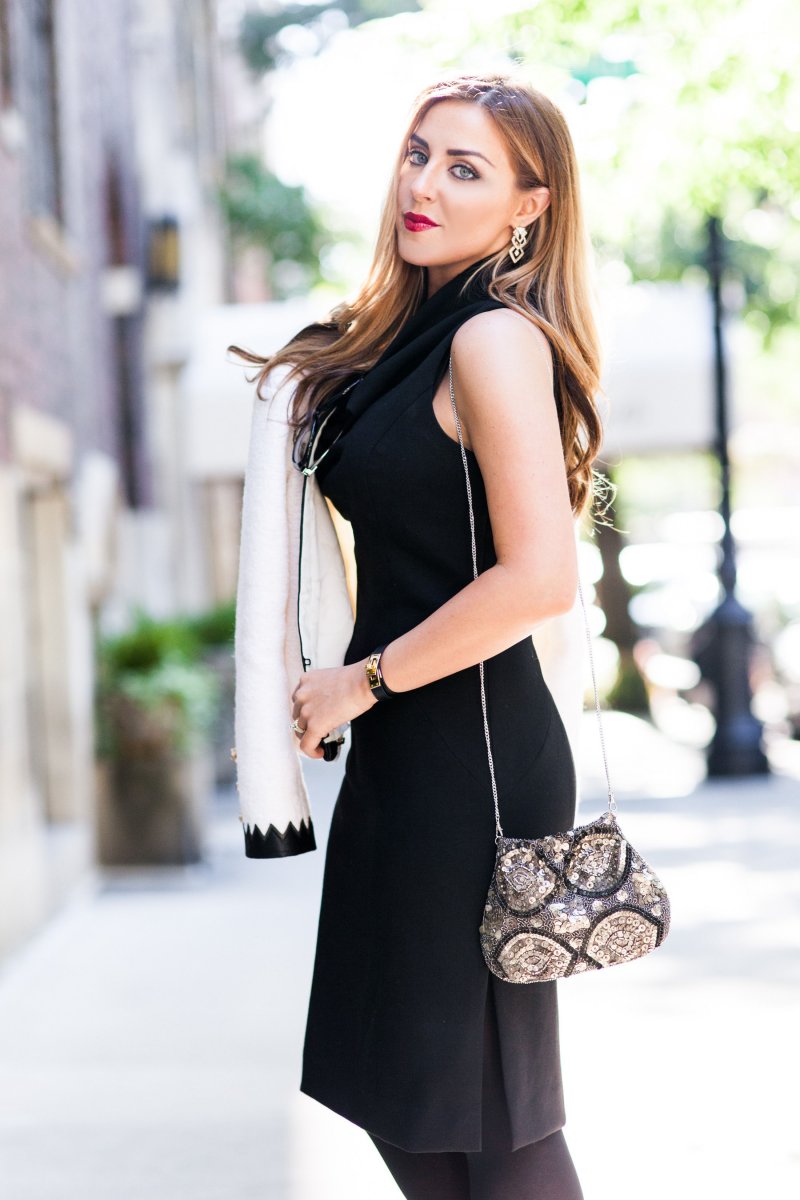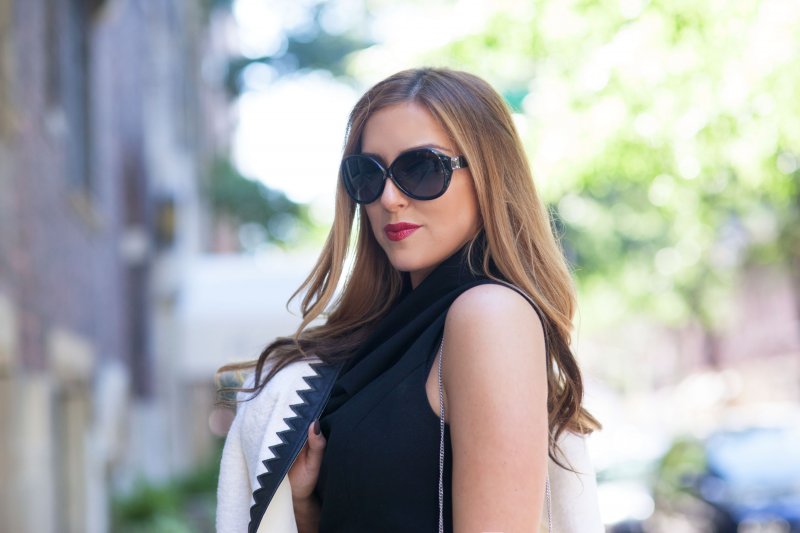 Louboutin Lipstick. Chanel Jacket (similar here). Black Dress. Tights. Chanel Booties (similar here). Anthropologie Bag (sold out – currently have my eye on this one). Belle Badgley Mischka Earrings (sold out – currently obsessed with these). Chanel Coco Crush Ring (similar here).
Photography by Alexandra Wolf
After being so pleased with the artistic bottles and great quality of the Christian Louboutin nail polish, I couldn't wait to see the new lipsticks that double as beautiful pendant necklaces. The price point is steep, but I find my makeup usually lasts a long time and I loved having the option to use it as a necklace as well.
Having tried the lipstick several times now, I can say I'm quite happy with the quality, wear, and pigmentation. I adore the Velvet Matte formulation and I think it looks gorgeous with glowy, highlighted skin. I feel the matte option gives more versatility, since you can always add gloss on top if you'd like a more shiny look. I do wish that the necklace cord was metal instead of ribbon and that the lipstick would be removable/replaceable from the pendant as these changes would give the lipstick/necklace more longevity.
Lately I've really been inspired by the fashion looks of the 1980's and 1990's. Think Cindy Crawford, Tyra Banks, and Christy Turlington… Powerful, strong looks that simultaneously conveyed a distinct feminine sexuality. I wanted to show a look that feels sexy without exposing anything… The boldness comes from the contrasting colors and the sleek, simple silhouette.
I love when I purchase things and find that I use and enjoy them even more than I thought I might. That's what happened with this dress I'm wearing. I packed it for NYFW, thinking of this specific fall outfit, but I ended up wearing it again in Ohio with bare legs and heels for a friend's wedding. Once back in NYC, I paired it with sheer black hose, heels, and a teased ponytail for this more glam look. I also wore it with sheer black hose and my over-the-knee boots. It's so versatile. It's one of those dresses that can go from professional to cocktail party to date night. It's quickly become one of my closet staples.
P.S.  Check out the Vivienne Tam and Carmen Marc Valvo fashion shows I saw the last part of NYFW.