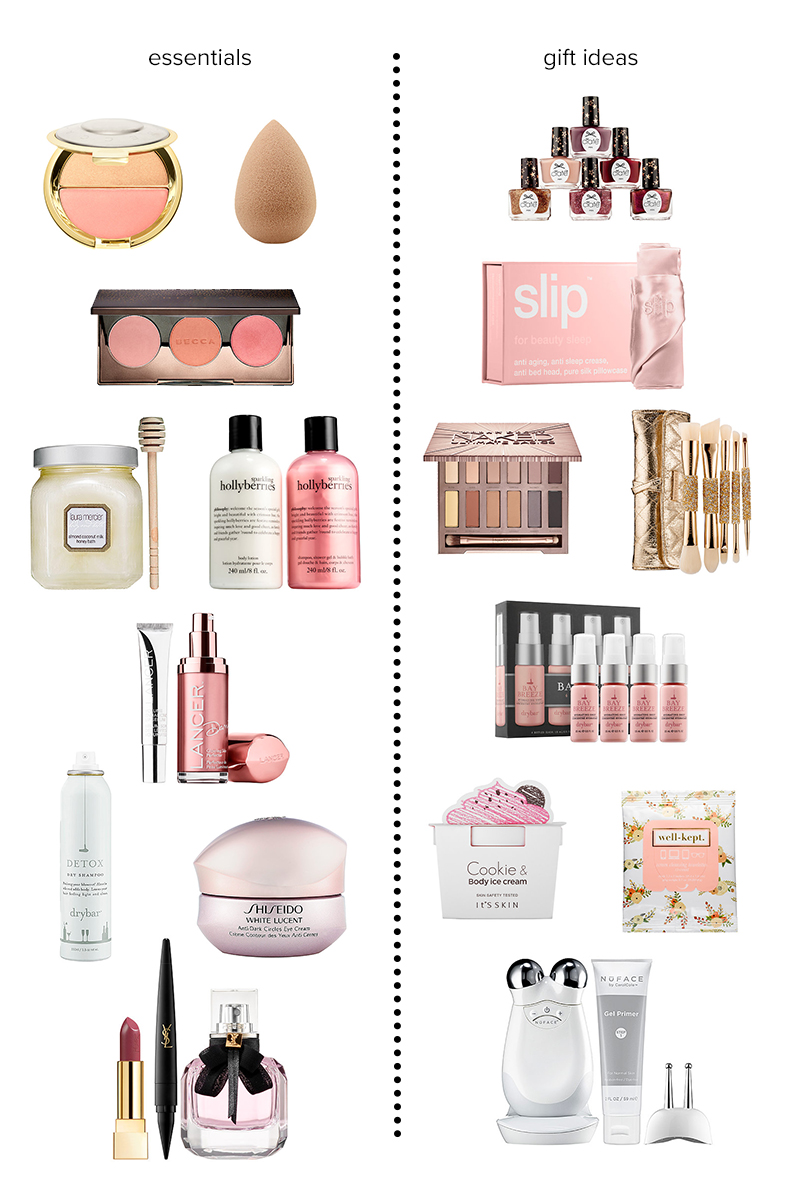 Essentials:  Highlighter/Blush Compact.  Beauty Blender.  Cheek Palette.  Almond Coconut Honey Bath.  Philosophy Hollyberries Set.  Lancer Skincare.  Dry Shampoo.  Eye Cream.  Fragrance Set.
Gift Ideas:  Nail Polish Set.  Silk Pillow.  Eye Shadow Palette.  Brush Set.  Hair Treatments.  Body Cookie Ice Cream.  Screen Wipes.  NuFace Anti-Aging Device.
Beauty lovers rejoice because it's your favorite time of year; Sephora's VIB holiday shopping event is in full swing! From November 4th to November 7th VIB Rouge members get early access to the sale and can take 20% off their orders with code 20ROUGE both online and in stores.
VIB members gain access to the sale November 11th through November 14th and can take 20% off with code 20VIB both online and in stores.
I've put together a collage of beauty products for both you and your loved ones. Whether you're stocking up on essentials or purchasing your holiday gifts ahead of time, I think I have you covered. Let me know if I've missed any treasures… And if you shop, share your goodies with me!