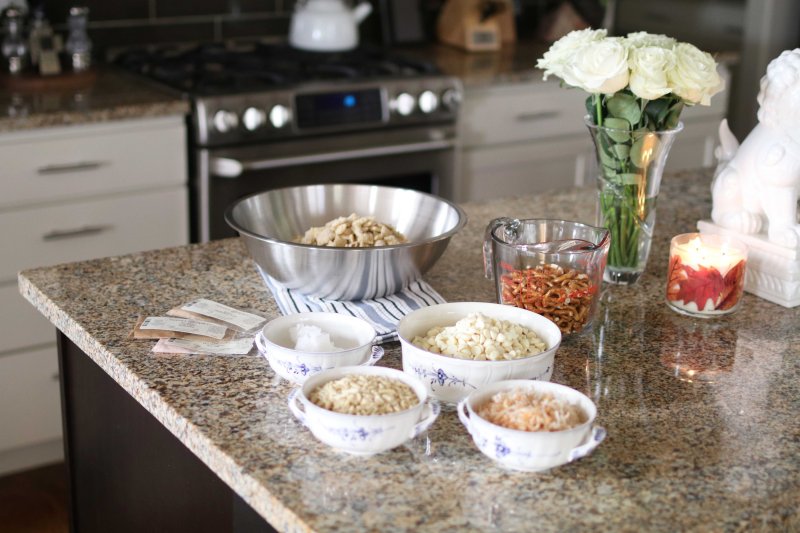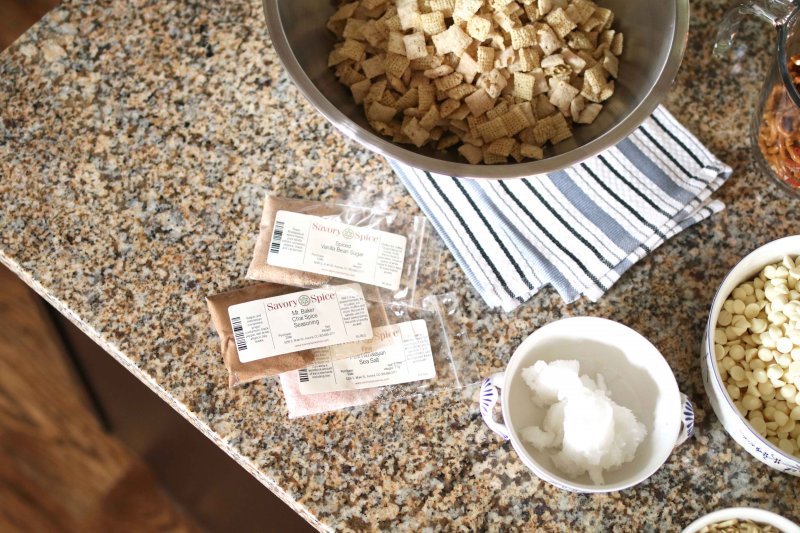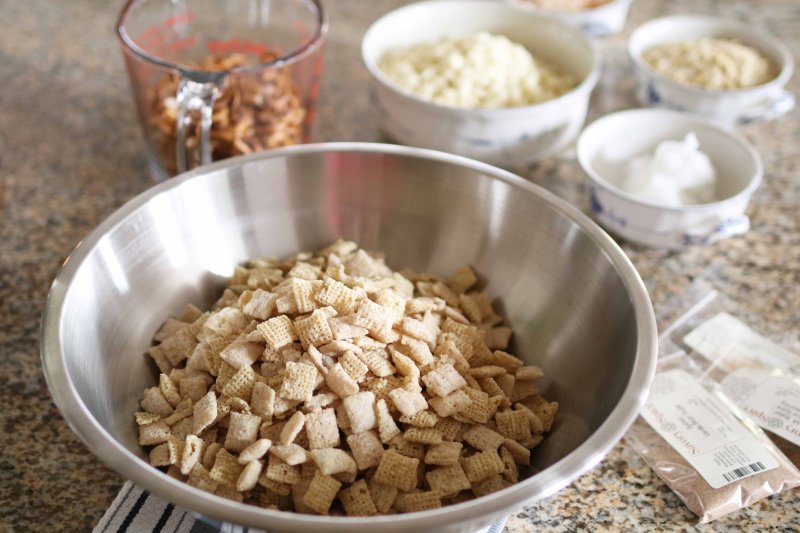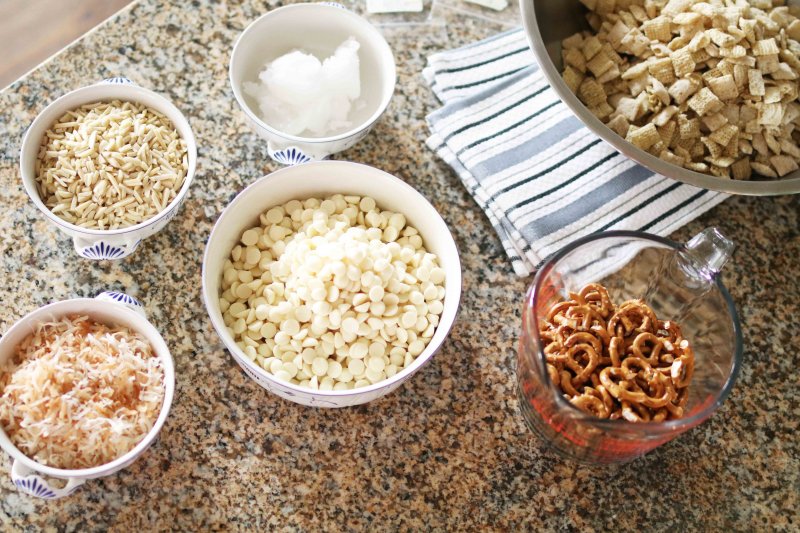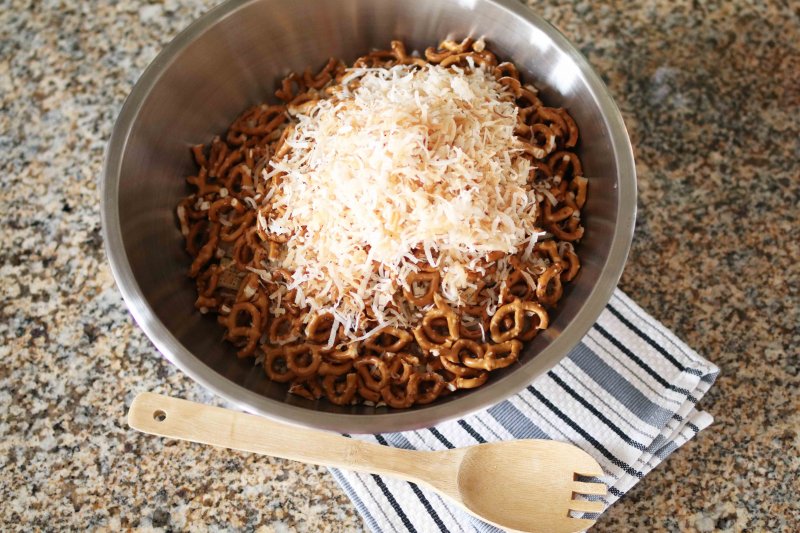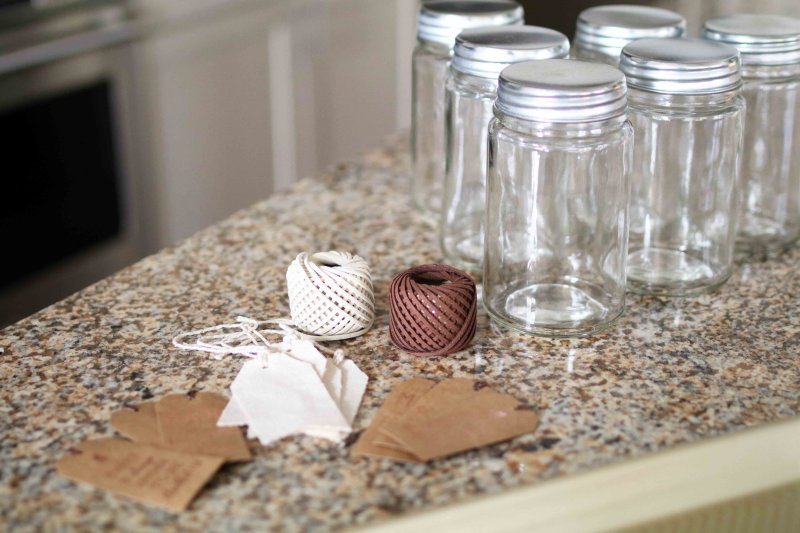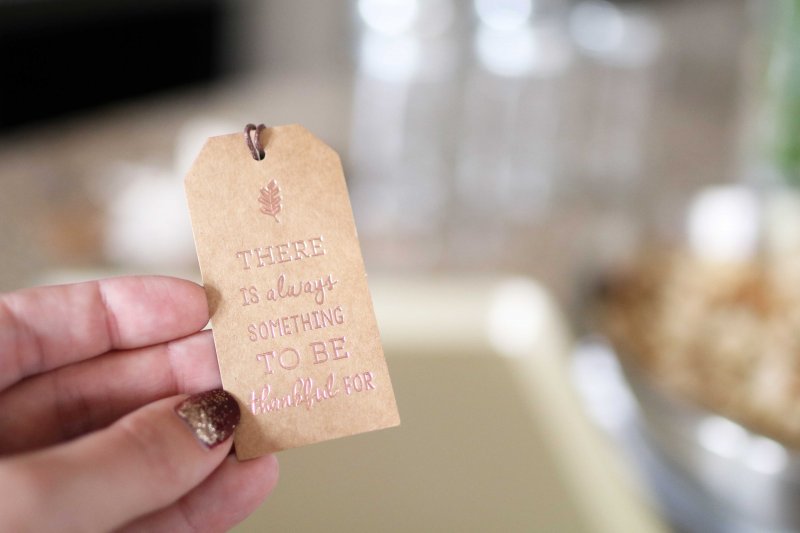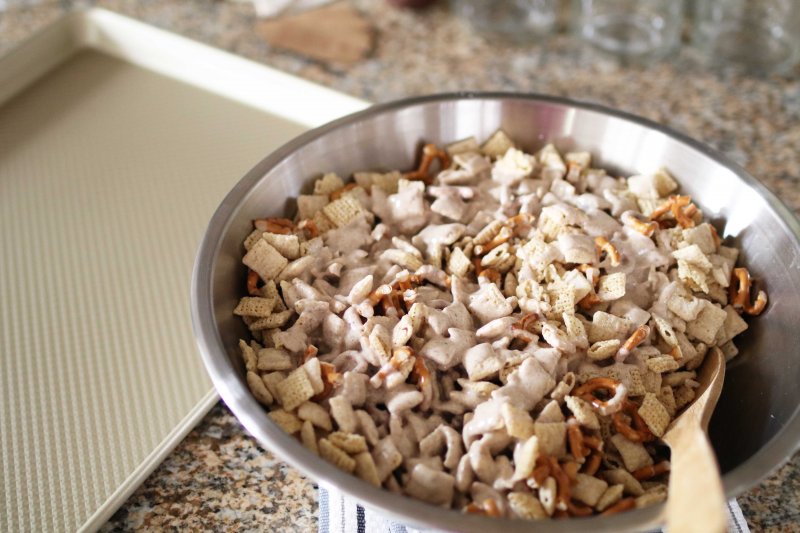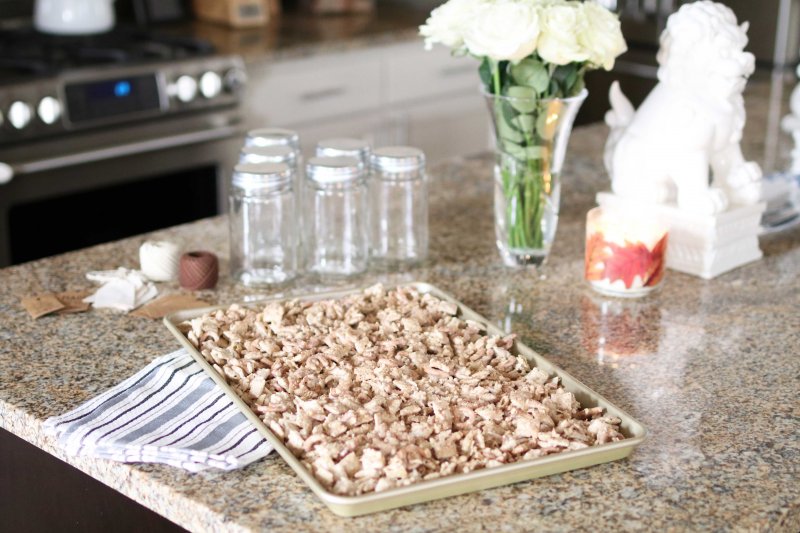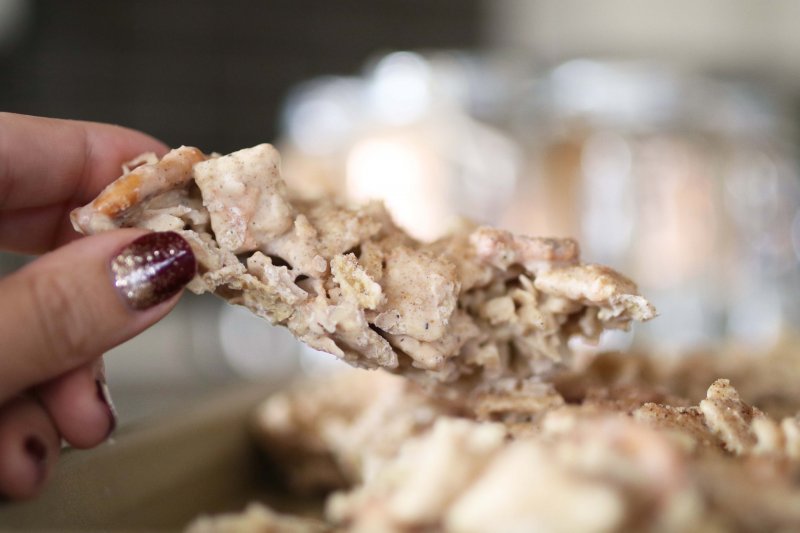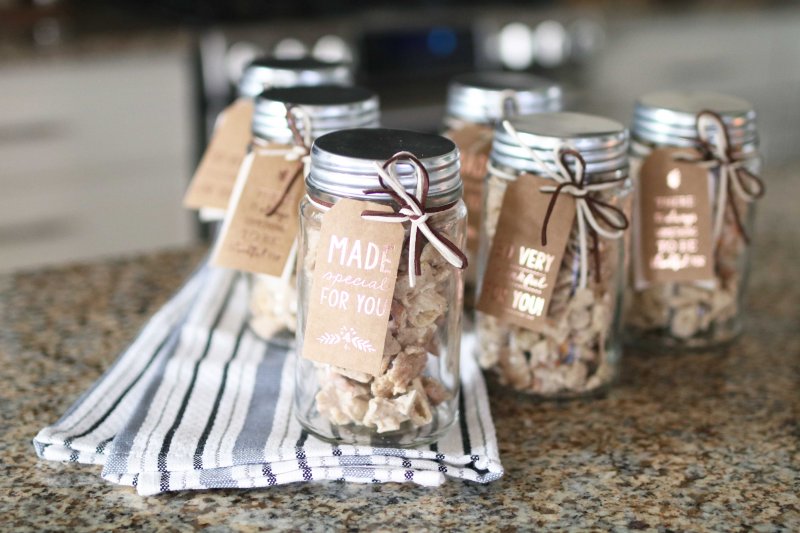 Kitchen Towel.  Steel Mixing Bowl.  Glass Measuring Cup.  Baking Sheet.  8-in Bowl.  Small Bowl.
Jars with Red Lids.  Jars with Chalkboard Labels.  Kraft Paper Tags.
Ingredients
1 (12.1 oz.) box Gluten-Free Vanilla Chex Cereal
2 ½ cups gluten-free pretzel thins, broken in half
1 ½ cups sliced or slivered almonds
1 cup toasted coconut flakes
4 cups white chocolate chips
4 tbsp. coconut oil or butter, melted
2 tbsp. Mt. Baker Chai Spice Seasoning (click here)
2 tsp. fine Himalayan pink sea salt
2 tbsp. Spiced Vanilla Bean Sugar (click here)
Directions
Toast coconut flakes on a baking sheet at 325 degrees for 5-10 minutes, monitoring closely and flipping flakes frequently.
In a large bowl, combine the dry ingredients: cereal, pretzels, almonds, and coconut.
In microwave or double boiler, melt white chocolate chips then stir in coconut oil or butter until smooth. Stir in Chai Spice Seasoning and Himalayan Salt.
Pour melted mixture over the cereal mixture and gently toss to coat the dry pieces. Spread coated mixture out evenly onto two large baking sheets and sprinkle with Spiced Vanilla Bean Sugar.
Refrigerate for at least an hour until mixture hardens. Break into pieces and place into jars or sealed container in cool, dry place.