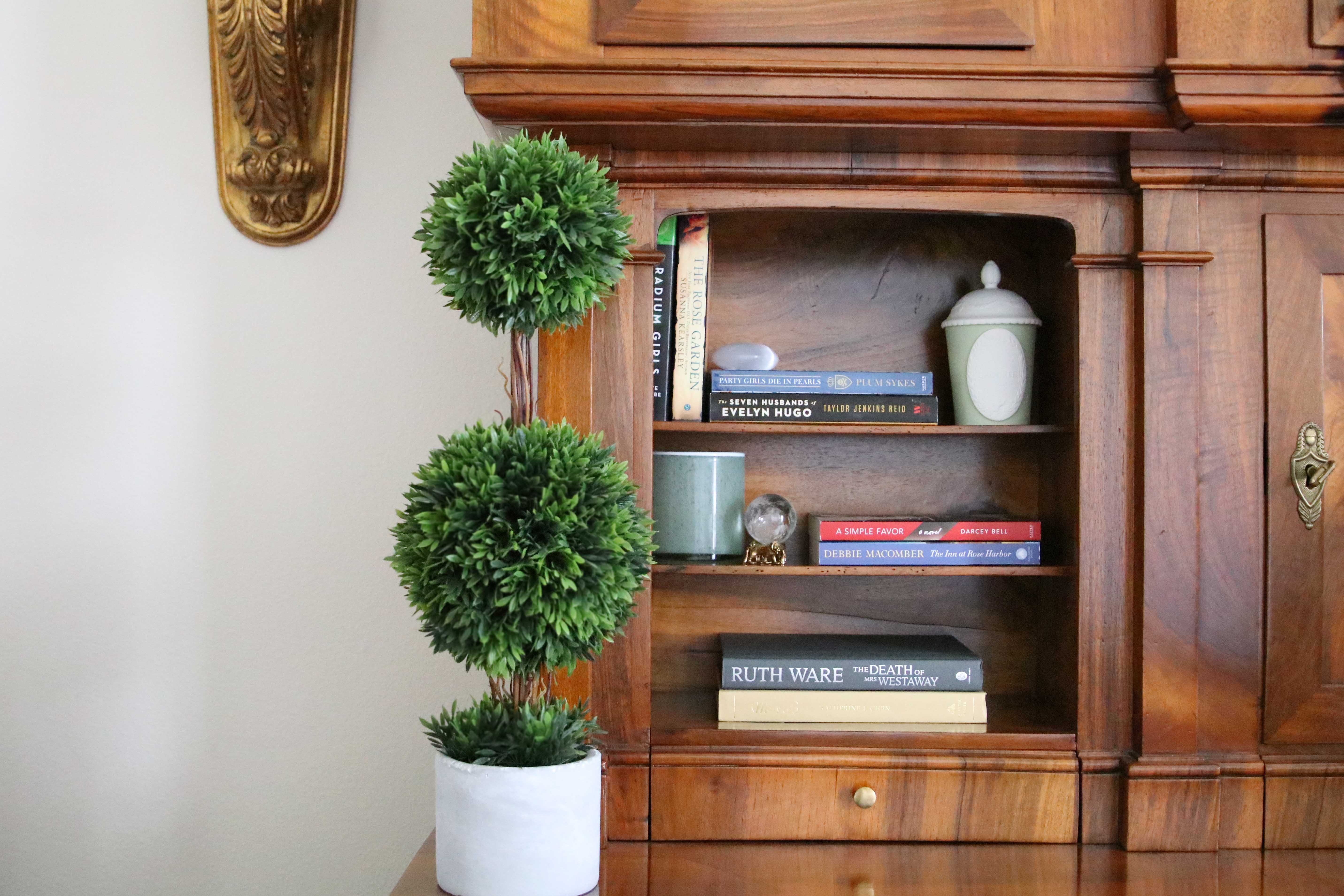 My Instagram bio states "always reading" and it's not an exaggeration! I read every night before bed and just packed up a few new reads for my trip, so I thought I should share my new bookshelf additions in case you're looking for something new as well. It's about to get chilly outside; there's no better time to cozy up and be whisked away by stories of other times and places. I'm so looking forward to diving into these new books and I would love for us to read them together so we can chat about them as we go! What are you currently reading?
"Radium Girls"
When I read about this book and the true story behind it, I was intrigued to know more about this horrible employment rights violation. It's unfathomable to think of such a tragedy happening in 2018, but in the early 20th century it wasn't.
Description from Amazon: 
"The Curies' newly discovered element of radium makes gleaming headlines across the nation as the fresh face of beauty, and wonder drug of the medical community. From body lotion to tonic water, the popular new element shines bright in the otherwise dark years of the First World War.
Meanwhile, hundreds of girls toil amidst the glowing dust of the radium-dial factories. The glittering chemical covers their bodies from head to toe; they light up the night like industrious fireflies. With such a coveted job, these "shining girls" are the luckiest alive — until they begin to fall mysteriously ill.
But the factories that once offered golden opportunities are now ignoring all claims of the gruesome side effects, and the women's cries of corruption. And as the fatal poison of the radium takes hold, the brave shining girls find themselves embroiled in one of the biggest scandals of America's early 20th century, and in a groundbreaking battle for workers' rights that will echo for centuries to come.
Written with a sparkling voice and breakneck pace, The Radium Girls fully illuminates the inspiring young women exposed to the "wonder" substance of radium, and their awe-inspiring strength in the face of almost impossible circumstances. Their courage and tenacity led to life-changing regulations, research into nuclear bombing, and ultimately saved hundreds of thousands of lives…"
"The Rose Garden"
This book was recommended to me by a great friend of mine. When I read the description and saw the book combined time travel and England, I was sold and ordered it that very day. It sounds romantic and mysterious; I can't wait to read it.
Description from Amazon:
A journey through time and a story of love, The Rose Garden tells the story of a modern woman thrown back three centuries only to find that might just be where she belongs.
After the death of her sister, Eva Ward leaves Hollywood behind to return to the only place she feels she truly belongs, the old house on the coast of Cornwall, England. She's seeking comfort in memories of childhood summers, but what she finds is mysterious voices and hidden pathways that sweep her not only into the past, but also into the arms of a man who is not of her time. But Eva soon discovers that the man, Daniel Butler, is very, very real and is thrown into a world of intrigue, treason, and love.
Inside the old house, Eva must confront her own ghosts, as well as those of long ago. And as she begins to question her place in the present, she realizes she must decide where she really belongs: in the life she knows or the past she feels so drawn towards.
"Party Girls Die in Pearls: A Novel"
When I read Plum Sykes's "Bergdorf Blondes" years ago, I fell in love with her writing. "Bergdorf Blondes" was a light-hearted, fabulous escape and while "Party Girls Die in Pearls: A Novel" sounds a bit darker and more mysterious, I'm hoping to get the same sense of escape from Plum Sykes.
Description from Amazon:
The New York Times bestselling author of Bergdorf Blondes takes us back to the decadent 1980s in this comic murder mystery set in the tony world of Oxford University.
It's 1985, and at Oxford University, Pimm's, punting, and ball gowns are de rigeur. Ursula Flowerbutton, a studious country girl, arrives for her first term anticipating nothing more sinister than days spent poring over history books in gilded libraries—and, if she's lucky, an invitation to a ball.
But when she discovers a glamorous classmate on a chaise longue with her throat cut, Ursula is catapulted into a murder investigation.
Determined to bag her first scoop for the famous student newspaper Cherwell, Ursula enlists the help of trend-setting American exchange student Nancy Feingold to unravel the case. While navigating a whirl of black-tie parties and secret dining societies, the girls discover a surfeit of suspects. From broken-hearted boyfriends to snobby Sloane Rangers, lovelorn librarians to dishy dons, none can be presumed innocent—and Ursula's investigations mean that she may be next on the murderer's list.
Clueless meets Agatha Christie in this wickedly funny tale of high society and low morals, the first book in Plum Sykes' irresistible new series.
"The Seven Husbands of Evelyn Hugo"
I've heard so many recommendations for this book; most of them from my readers on Instagram. The description sounds a bit mysterious and a bit suspenseful, so I'm not exactly sure what to expect, but my readers rarely steer me wrong so I'm up for anything!
Description from Amazon:
In this entrancing novel "that speaks to the Marilyn Monroe and Elizabeth Taylor in us all" (Kirkus Reviews), a legendary film actress reflects on her relentless rise to the top and the risks she took, the loves she lost, and the long-held secrets the public could never imagine.
Aging and reclusive Hollywood movie icon Evelyn Hugo is finally ready to tell the truth about her glamorous and scandalous life. But when she chooses unknown magazine reporter Monique Grant for the job, no one is more astounded than Monique herself. Why her? Why now?
Monique is not exactly on top of the world. Her husband has left her, and her professional life is going nowhere. Regardless of why Evelyn has selected her to write her biography, Monique is determined to use this opportunity to jumpstart her career.
Summoned to Evelyn's luxurious apartment, Monique listens in fascination as the actress tells her story. From making her way to Los Angeles in the 1950s to her decision to leave show business in the '80s, and, of course, the seven husbands along the way, Evelyn unspools a tale of ruthless ambition, unexpected friendship, and a great forbidden love. Monique begins to feel a very real connection to the legendary star, but as Evelyn's story near its conclusion, it becomes clear that her life intersects with Monique's own in tragic and irreversible ways.
"Heartbreaking, yet beautiful" (Jamie Blynn, Us Weekly), The Seven Husbands of Evelyn Hugo is "Tinseltown drama at its finest" (Redbook): a mesmerizing journey through the splendor of old Hollywood into the harsh realities of the present day as two women struggle with what it means—and what it costs—to face the truth.
"A Simple Favor"
I was so excited when I saw the trailer for this movie and even more excited when I realized the movie was based on a book. (I rarely come across a movie that's better than the book.) I adore Blake Lively and I can't wait to see this movie, but I want to read the book first; something tells me there's a Gone Girl-style twist at the end.
Description from Amazon:
It starts with a simple favor—an ordinary kindness mothers do for one another. When glamorous Emily asks Stephanie to pick up her son after school, Stephanie happily says yes. Emily has a life that would make any woman jealous. She is the perfect mother with a dazzling career working for a famous fashion designer in Manhattan. Stephanie, a widow with a son in kindergarten, lonely in their Connecticut suburb, turns to her daily blog for connection and validation. Stephanie imagines Emily to be her new confidante and is shocked when Emily suddenly disappears without a trace, leaving her son and husband with no warning.
Stephanie knows something is terribly wrong. Unable to keep away from the grieving family, she soon finds herself entangled with Sean, Emily's handsome, reticent British husband. But she can't ignore the nagging feeling that he's not being honest with her about Emily's disappearance. Is Stephanie imagining things? How well did she really know her "best" friend?
Stephanie begins to see that nothing—not friendship, love, or even an ordinary favor—is as simple as it seems.
A Simple Favor exposes the dark underbelly of female friendship in this taut, unsettling, and completely absorbing story that holds you in its grip until the final page.
"The Inn at Rose Harbor"
I discovered this book by mistake. I was looking for another title from this author and I noticed the title of this book. I read the back, saw it centered around the Pacific Northwest (which I fell in love with earlier this summer) and I thought it sounded intriguing enough to pick up. I think this will be a serene, soothing type of novel to read before bed.
Description from Amazon:
Jo Marie Rose first arrives in Cedar Cove seeking a fresh start. A young widow coping with the death of her husband, she purchases a local bed-and-breakfast—the newly christened Rose Harbor Inn—ready to begin her life anew. Her first guest is Joshua Weaver, who has come home to care for his ailing stepfather. The two have never seen eye to eye, and Joshua has little hope that they can reconcile their differences. Jo Marie's other guest is Abby Kincaid, who has returned to Cedar Cove to attend her brother's wedding. Back for the first time in twenty years, she almost wishes she hadn't come, the picturesque town harboring painful memories. And as Abby and Joshua try to heal from their pasts, and Jo Marie dreams of the possibilities before her, they all realize that life moves in only one direction—forward.
"The Death of Mrs. Westaway"
I received so many recommendations from my readers to read this book. It seems a bit chilling and suspenseful; the Amazon description compares Ruth Ware to Agatha Christie so I'm assuming this will be a clever, creative mystery.
Description from Amazon: 
On a day that begins like any other, Hal receives a mysterious letter bequeathing her a substantial inheritance. She realizes very quickly that the letter was sent to the wrong person—but also that the cold-reading skills she's honed as a tarot card reader might help her claim the money.
Soon, Hal finds herself at the funeral of the deceased…where it dawns on her that there is something very, very wrong about this strange situation and the inheritance at the center of it.
Full of spellbinding menace and told in Ruth Ware's signature suspenseful style, this is an unputdownable thriller from the Agatha Christie of our time.