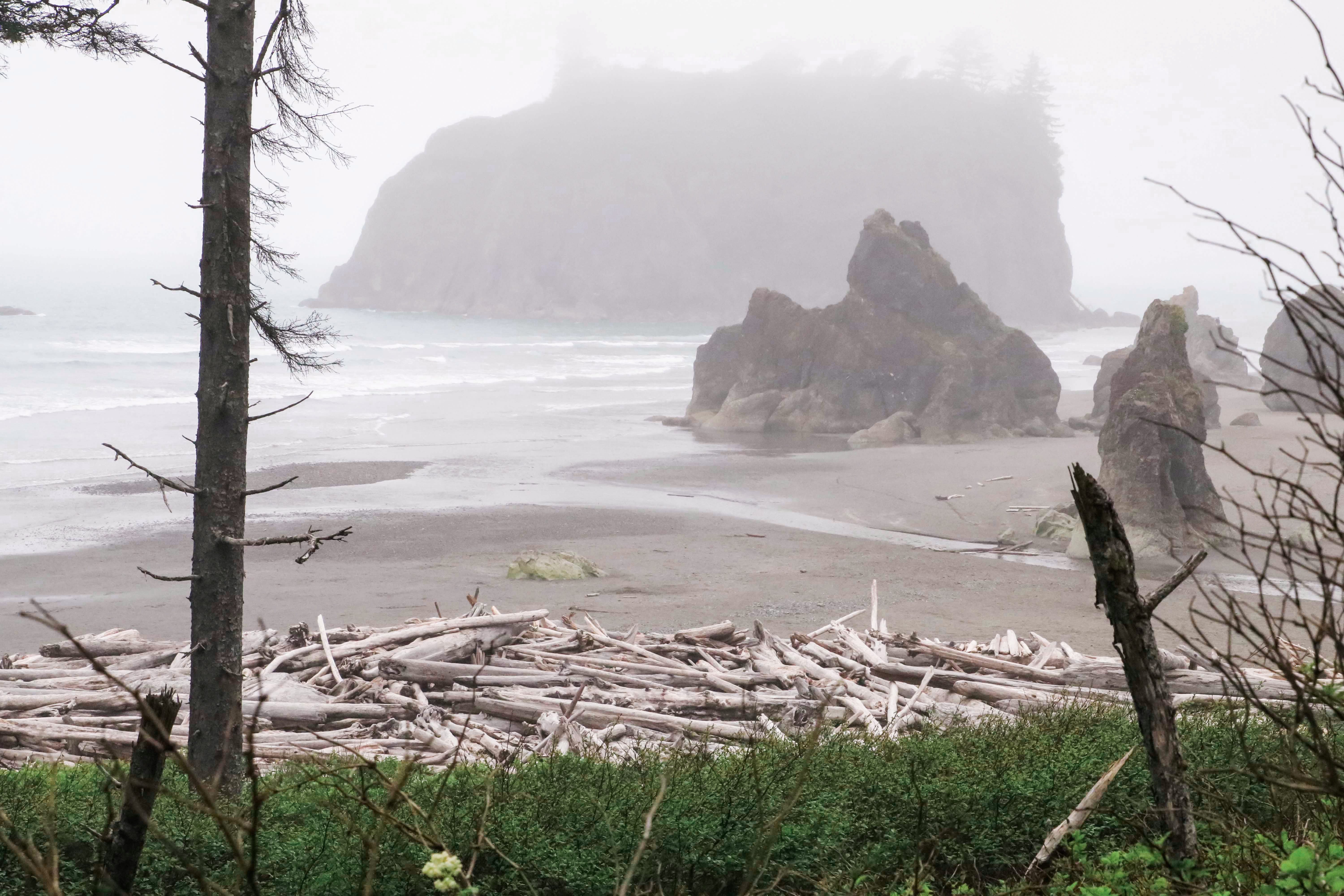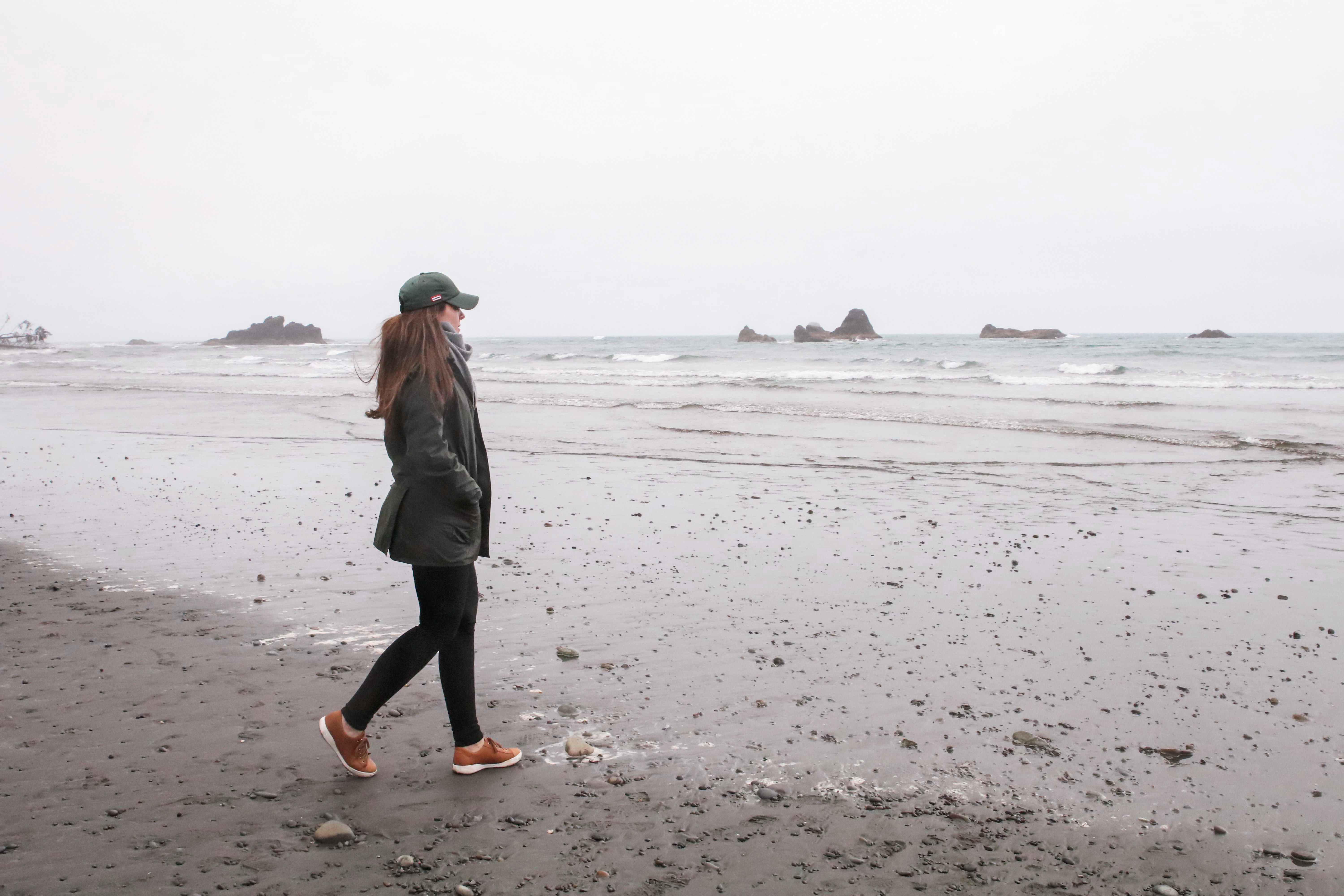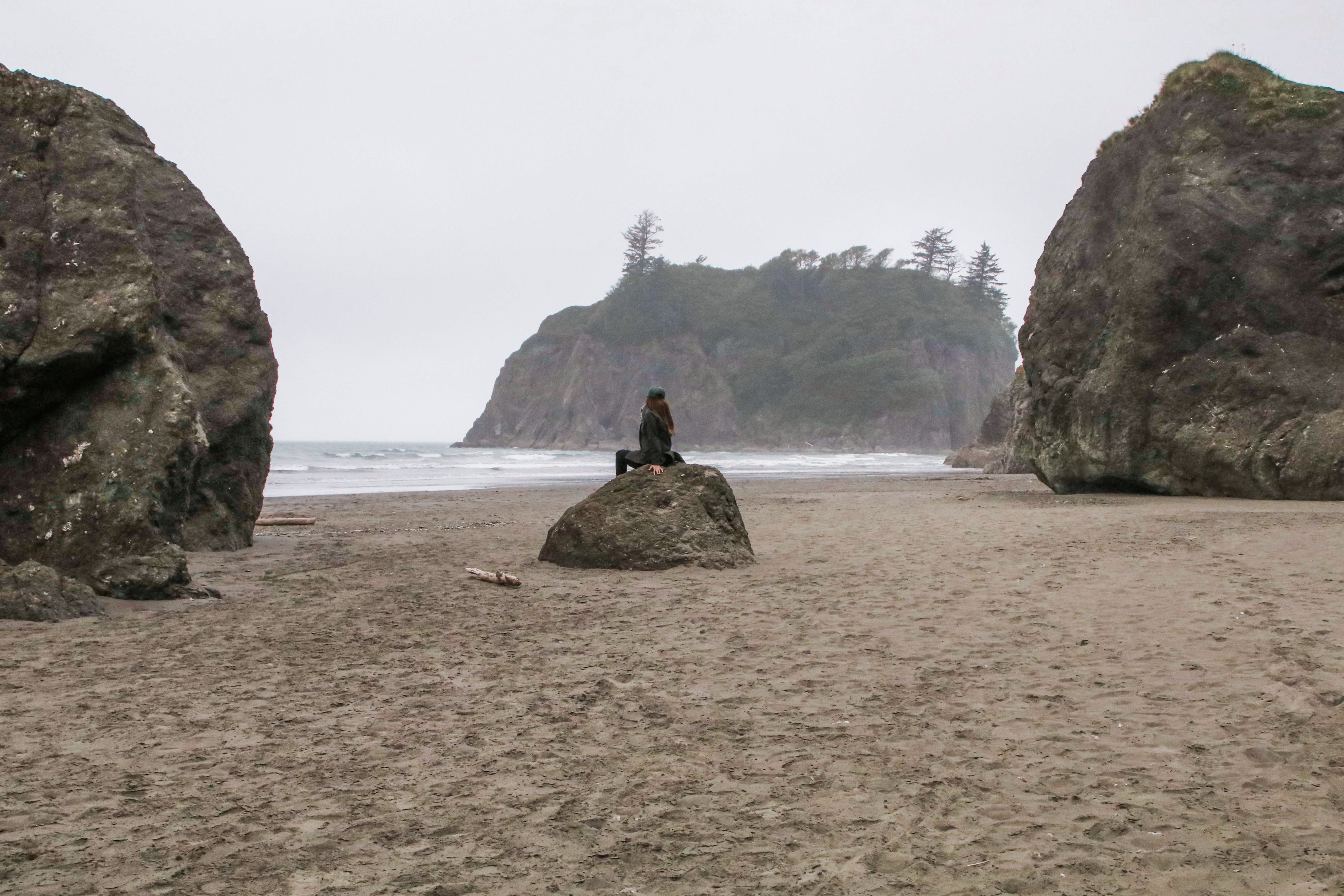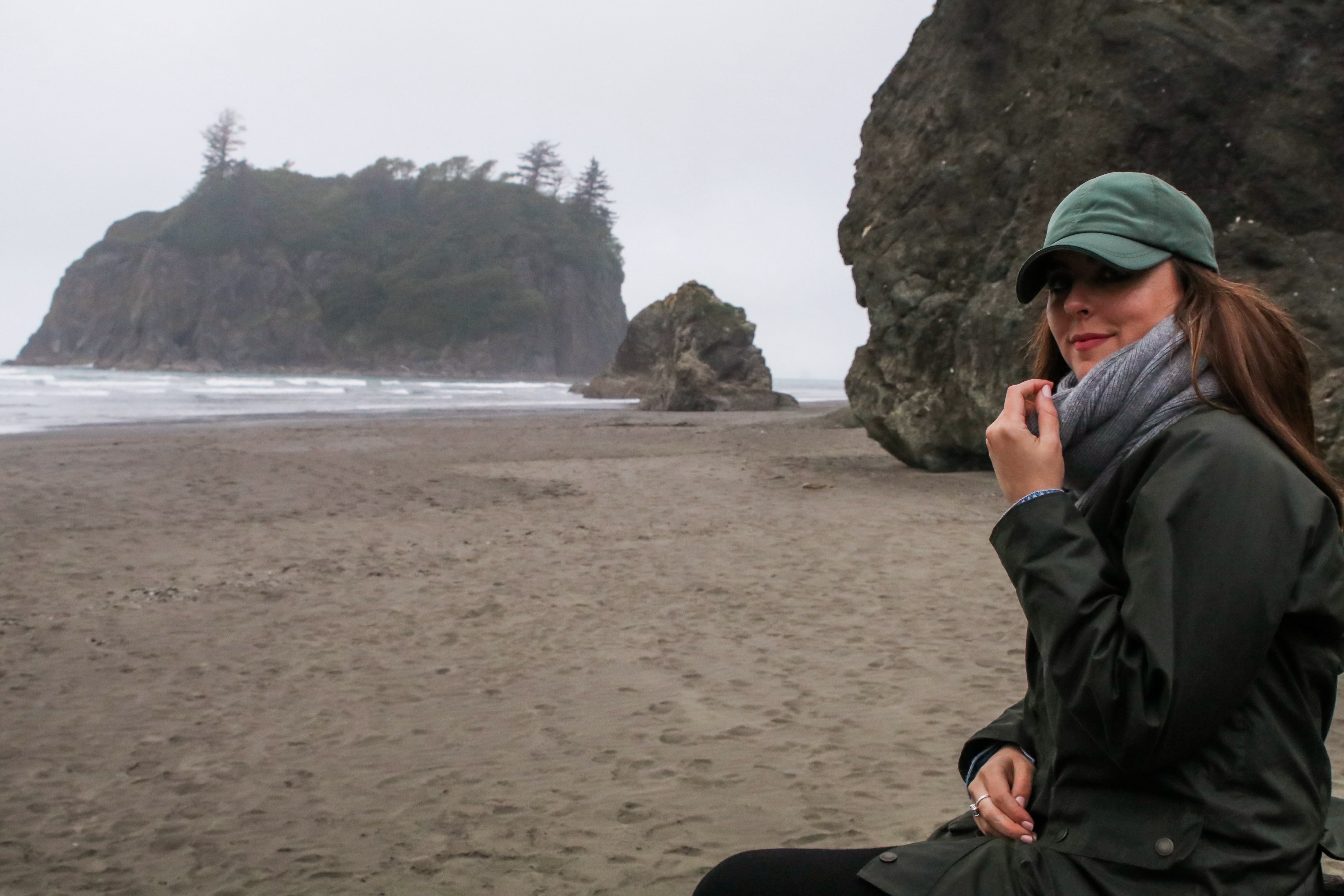 Finally, my last Washington post. And what a beautiful one it is. My upcoming travels reminded me I needed to post these photos and looking at them makes me feel so inspired all over again. There's something special about water – especially the misty, moody Washington ocean – that gets my creativity flowing like nothing else.
We were looking at the map, driving back from the Hoh Rainforest to Seattle and John told me to pick one more beach to visit. Ruby Beach stood out to me because my feisty, strong-willed grandmother was named Ruby. We got out of the car and walked down a trail lined with lush greenery, dripping with moisture from the recent rain. The trail turned and the green plants stopped, opening up to piles upon piles of giant bleached driftwood and a dark gray, misty beach beyond. As we climbed over the piles of driftwood, we began to smell the scent of freshly cooked oysters and clams. A family was gathering them from the area where a small river met the wild waves of the Pacific Ocean, bringing them back to their oceanside campfire to cook.
I've been lucky enough to visit a lot of really magical places in my life, but Ruby Beach truly took my breath away. The soft mist hanging in the air around us, giant rocks looming out of the fog in the distance, and the dark gray palette of the beach dotted with brilliant green patches of moss and greenery beyond… It came together in the most romantic, wild way. I could have stayed there forever.
More Washington Posts: