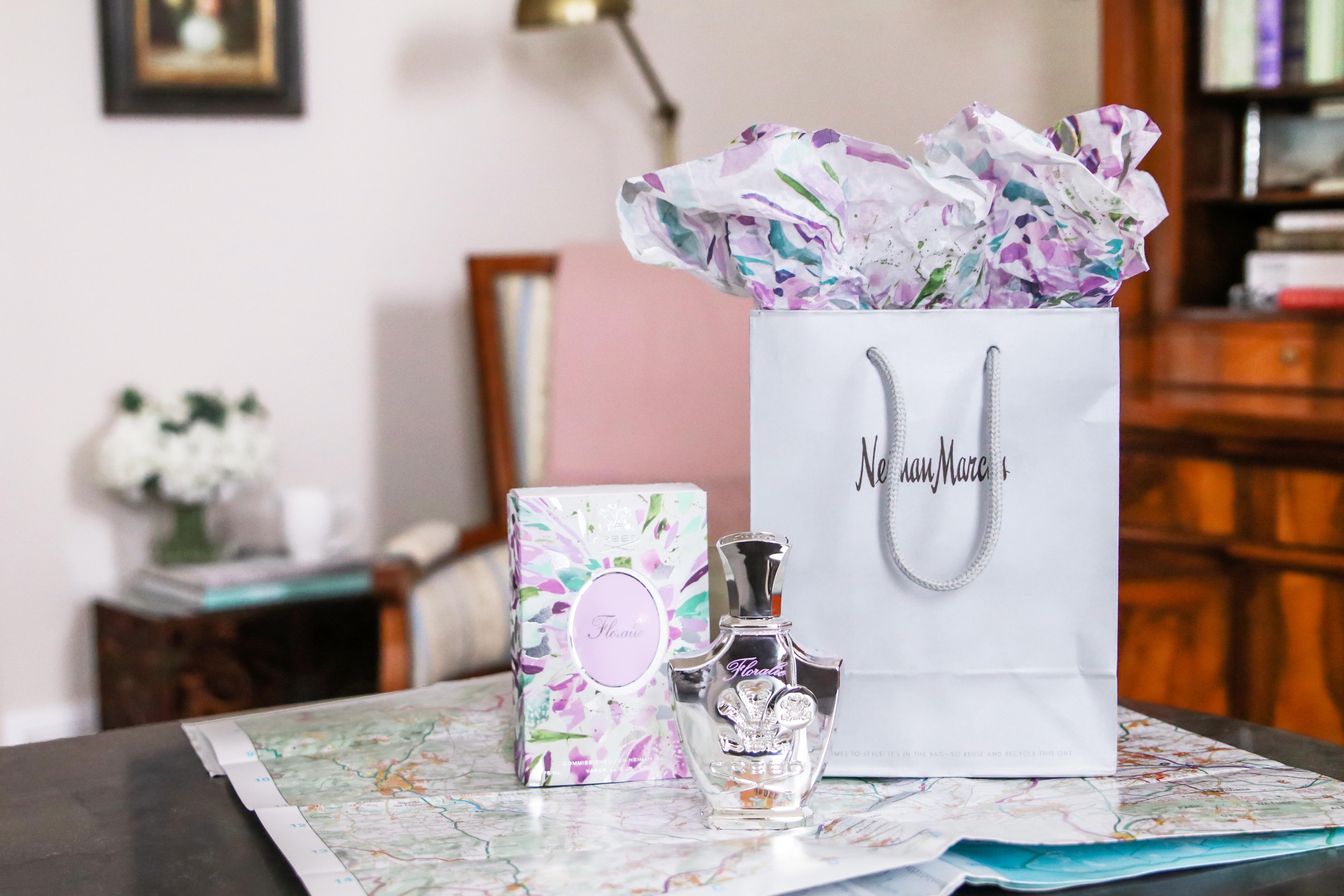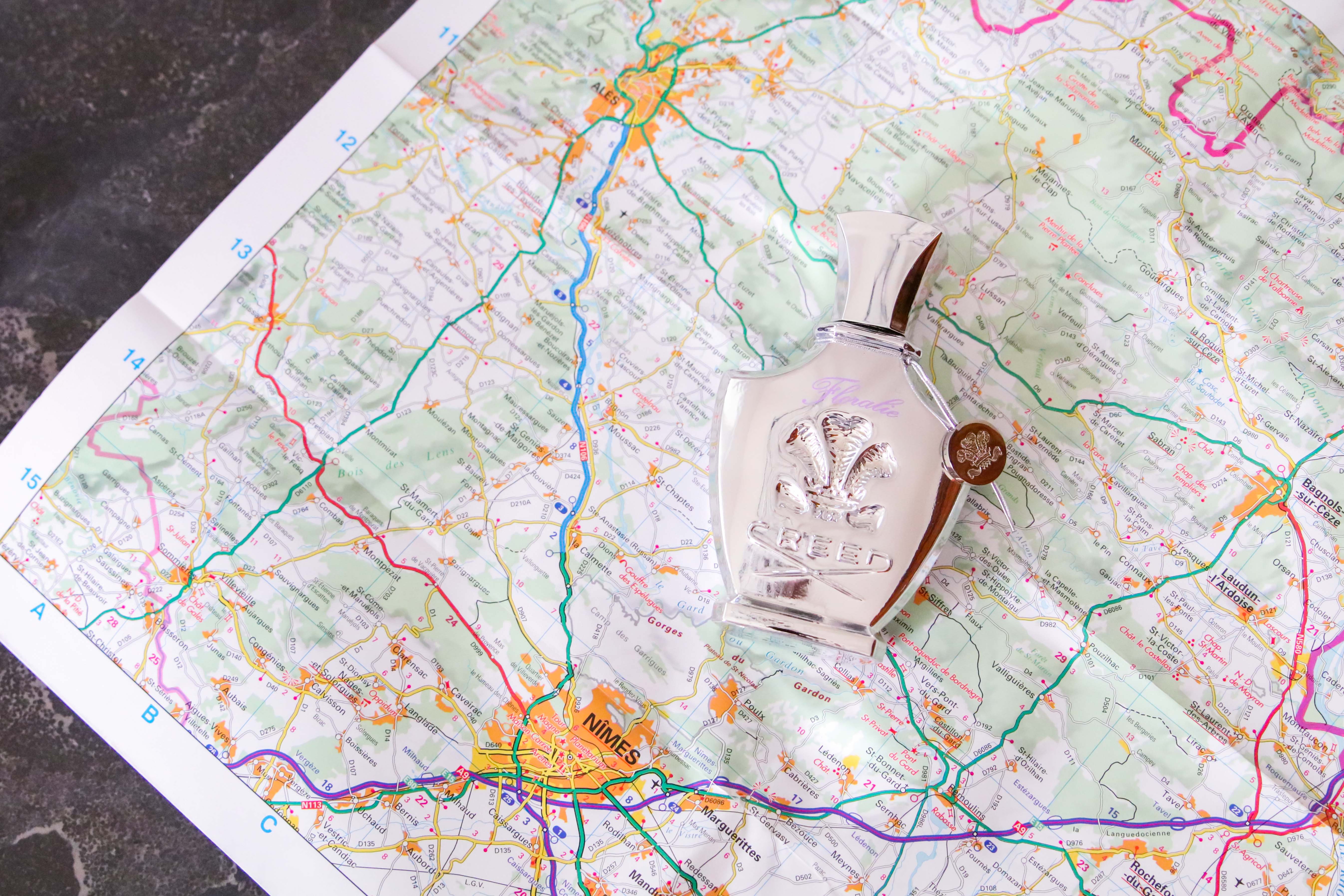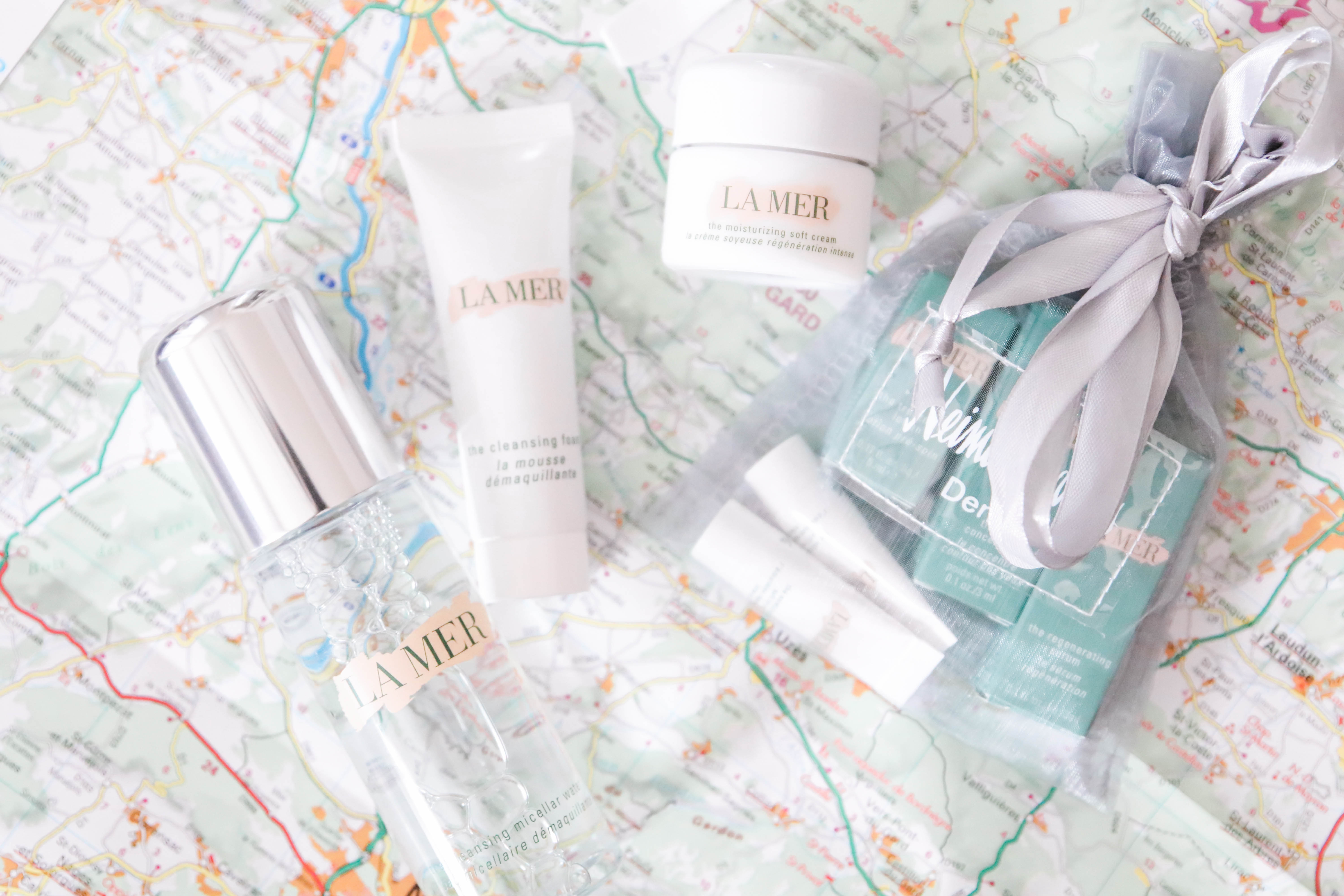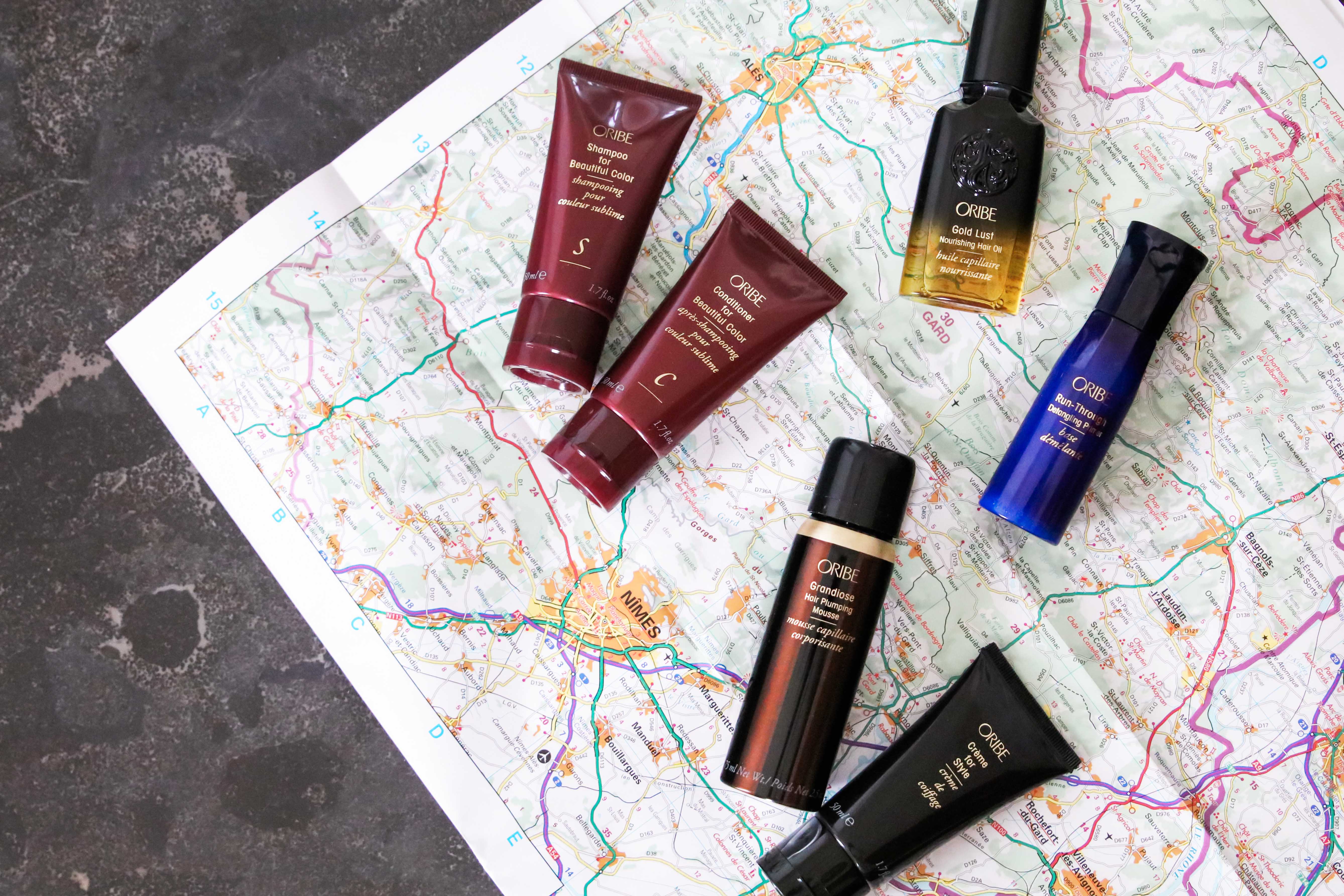 Creed "Floralie".  La Mer The Cleansing Foam.  La Mer Cleansing Micellar Water.  La Mer The Moisturizing Soft Cream.  Oribe Shampoo for Beautiful Color.  Oribe Conditioner for Beautiful Color.  Oribe Grandiose Hair Plumping Mousse.  Oribe Run-Through Detangling Primer.  Oribe Gold Lust Nourishing Hair Oil.  Oribe Crème for Style.
When I was younger, I would save beauty product samples and use them whenever I traveled. This way, I could try a few products while having the added benefit of a bit more suitcase room on the way back. But then my skin became extremely sensitive and each trip began to coincide with an allergic reaction or two. My mother (who faithfully packs her full-size skincare each trip) finally convinced me that traveling is the worst time to try new products. No one wants to deal with skin sensitivity and allergic reactions while traveling – not to mention how annoying reactions or bad hair can be when you're taking extra photos on vacation. So this time I decided to do things differently and made a stop at the Neiman Marcus in Cherry Creek Shopping Center so they could help me prep for my trip.
One non-travel-sized item I picked up? Creed's newest fragrance, exclusive to Neiman Marcus. The perfume is called "Floralie" and gives a nod to the company's deep commitment to the arts via their foundation, the Heart of Neiman Marcus. The fragrance also celebrates Neiman Marcus's founders who loved using fragrant floral displays throughout the original flagship store as a way to combine beauty, fragrance, and artistry. "Floralie" is a sunny floral fragrance comprised of Bulgarian rose, tuberose, lilac, marigold, amber, lily of the valley, cedarwood, and musk rose. Before you think I'm completely insane to buy a new fragrance before a trip, consider this… Our sense of smell is the longest sense tied to memory; we will remember the scent of something far longer than we'll even remember the view or the sounds of a place. Each time you smell the scent in the future, it will trigger special memories from your vacation or event.
If you're curious about trying some new skincare and makeup for the fall season, I highly suggest Neiman Marcus's First Look at Beauty event this Saturday, September 8th in the Grand Court from 12 PM – 5 PM at Cherry Creek Shopping Center. Get a sneak peek at the top fall beauty trends, take pics with your girls in the photo booth, and get an illustration from one of Denver's top fashion illustrators while a live DJ sets the mood.
Skincare
If you've read my recent blog post on La Mer skincare, you know that I've completely fallen in love with the results I've experienced after using this skincare line. My sensitive skin has been soothed, all redness is gone, my skin has softened, and my pores are minimized. After seeing the improvements in my skin, it terrified me to travel without my favorite products. So… I bought a few minis and the La Mer representative at Neiman Marcus gave me some extra samples to use as well.
Haircare
My hair stylist introduced me to the Oribe line almost a year ago. I was going from blonde back to my natural brunette at the time and I needed something to help me keep the dark color in my hair. I started by using the 'For Beautiful Color' set listed below and went from there. I love Oribe products because they offer great hydration, shine, and moisture without weighing my hair down.