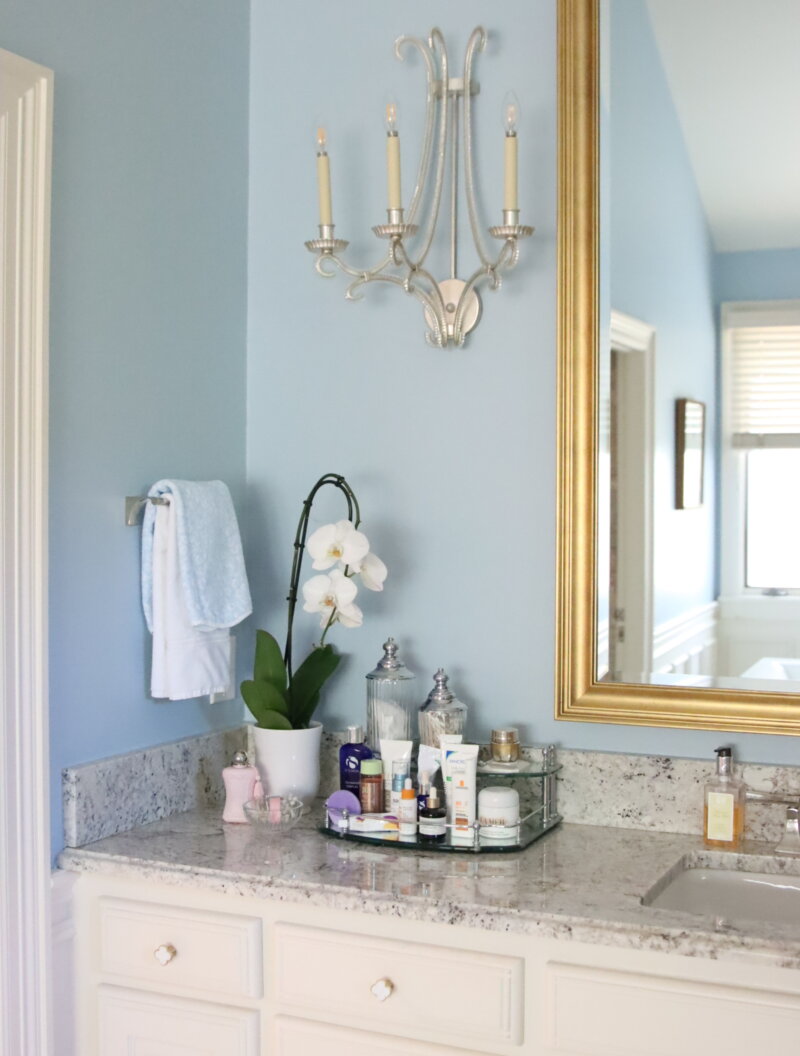 As someone with super sensitive skin, allergies, and rosacea I have to be consistent with my skincare routine because the smallest change can completely throw off my progress and wreak havoc on my skin. For example, I was recently traveling and my skin even reacted to the hotel towels and sheets I used; I was thankful to get home and begin focusing on my skincare routine again. My routine is my self care at the end of a long day and something I really invest in because I feel my best when my skin is looking clear and healthy.
And one way I've been able to improve my skin and control the irritation/inflammation I sometimes deal with is by implementing skin cycling. It limits the harsher exfoliating and retinol routines to twice every four days so your skin has a chance to recover in between. If you've ever wondered what order products should be applied in or how often to exfoliate or use retinol, this post should help.
Of course… Lots of water, makeup-free days, and clean makeup products always improve skin too. I'm happy to share this routine with you – let me know if you use it and it helps you.
Morning: Same Every Day
Night 1: Exfoliate
Night 2: Retinol
Night 3: Recovery
Night 4: Recovery
REPEAT!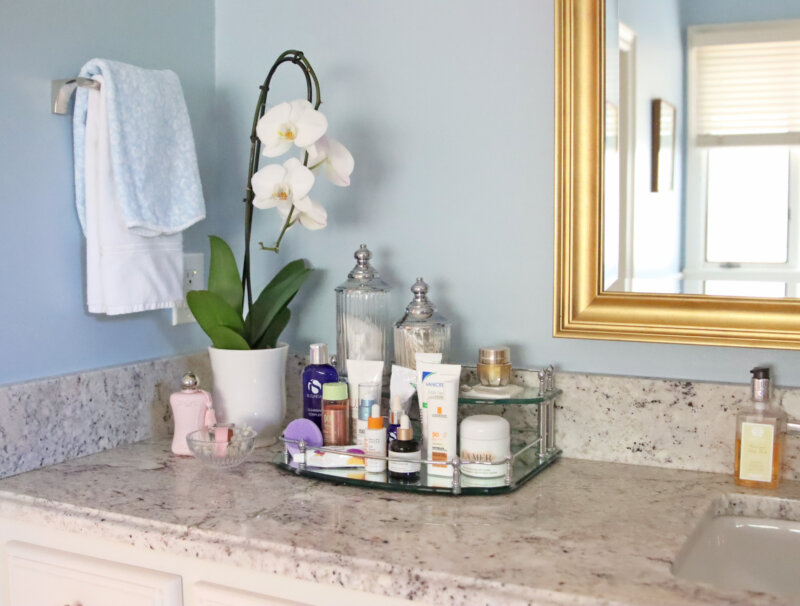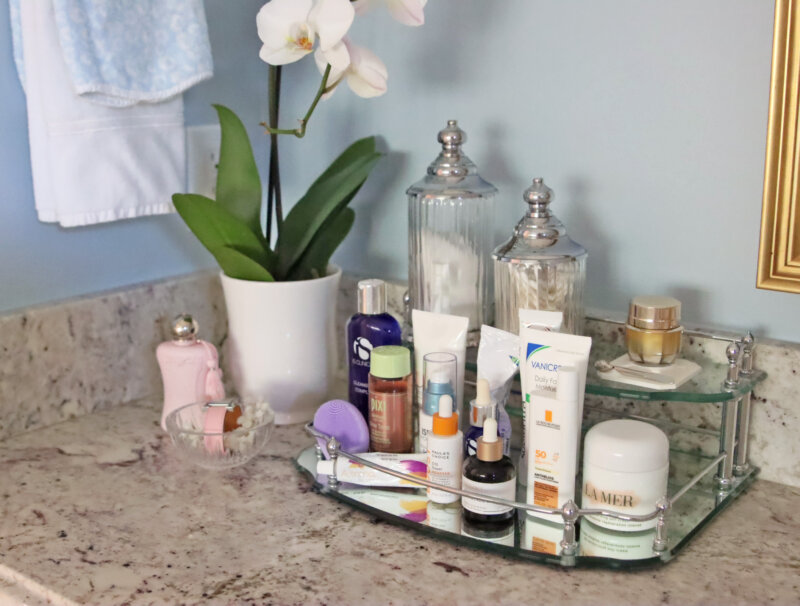 Morning Routine:
Exfoliate Night:
Retinol Night:
Cleanse. Cleanse with iS Clinical Cleansing Complex.
Barrier. Apply Vanicream Daily Moisturizer to smile creases and marionette lines (basically either side of nose down to bottom of chin) as a protective barrier.
Eye Cream. Gently Pat Cle de Peau Eye Contour Cream Around Eyes.
Retinol/Tretinoin. Apply Pea-Sized Amount of Tretinoin on Face and Neck. (Ask your dermatologist!)
Daily Moisturizer. Apply Vanicream Daily Moisturizer All Over Face and Neck.
Recovery Night:
Cleanse. Cleanse with iS Clinical Cleansing Complex.
Eye Cream. Gently Pat Cle de Peau Eye Contour Cream Around Eyes.
Any Prescriptions. Apply Rosacea Creams. (Ask your dermatologist, but a combination of Finacea and Soolantra have been working wonders for me.)
Face Cream. Apply La Mer Moisturizing Soft Cream to Face and Neck.
Face Oil. When Extra Dry… Pat Oil On Top (I like Biossance Squalane Oil.)