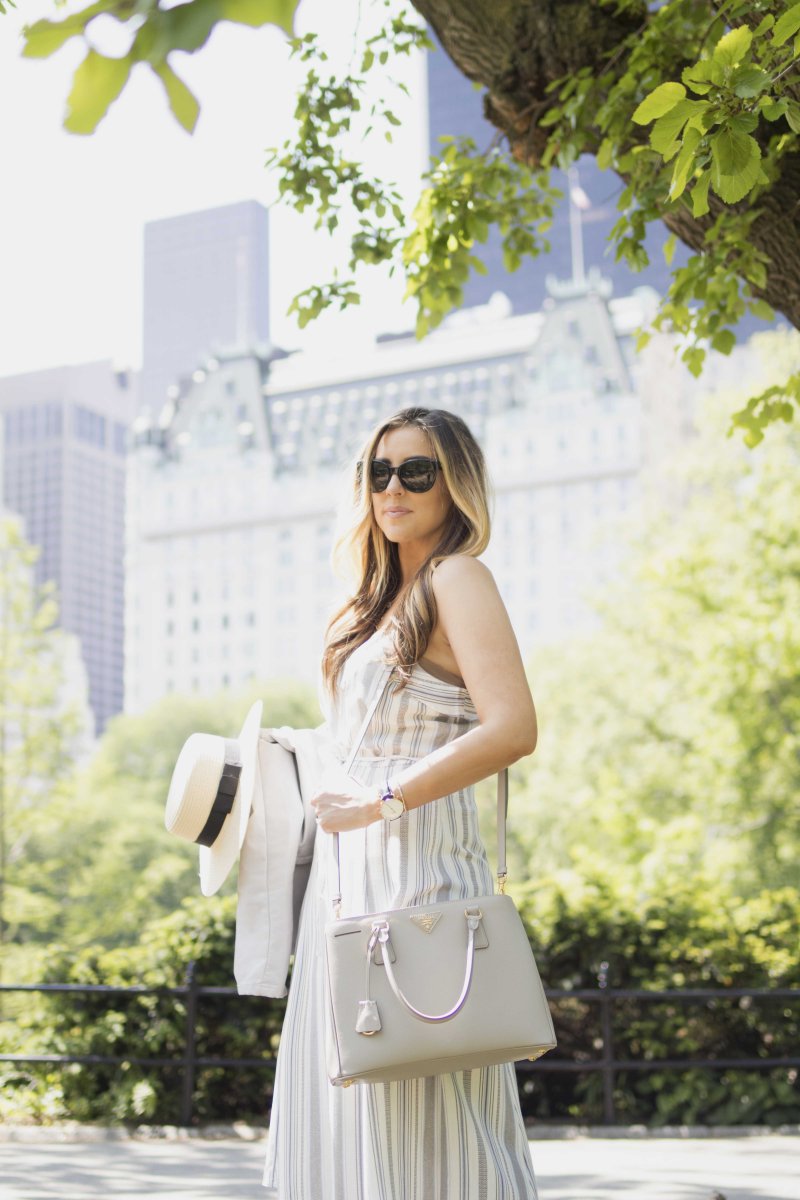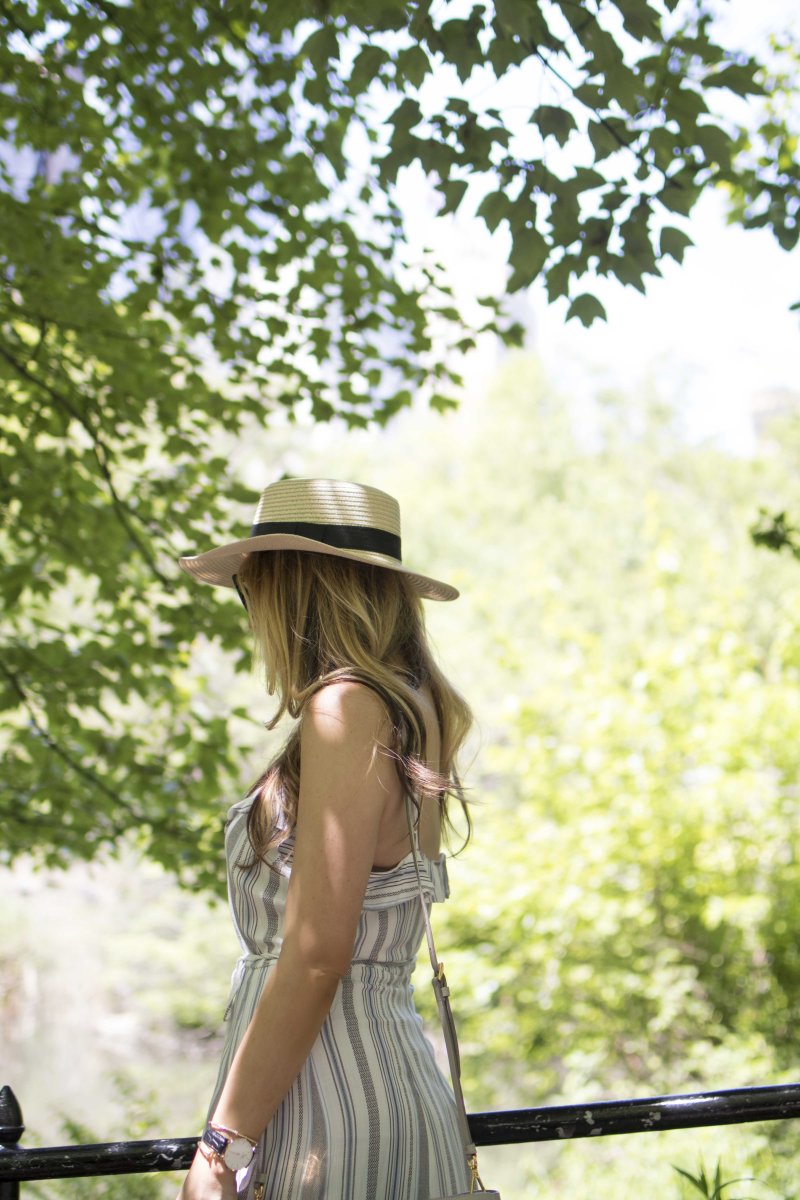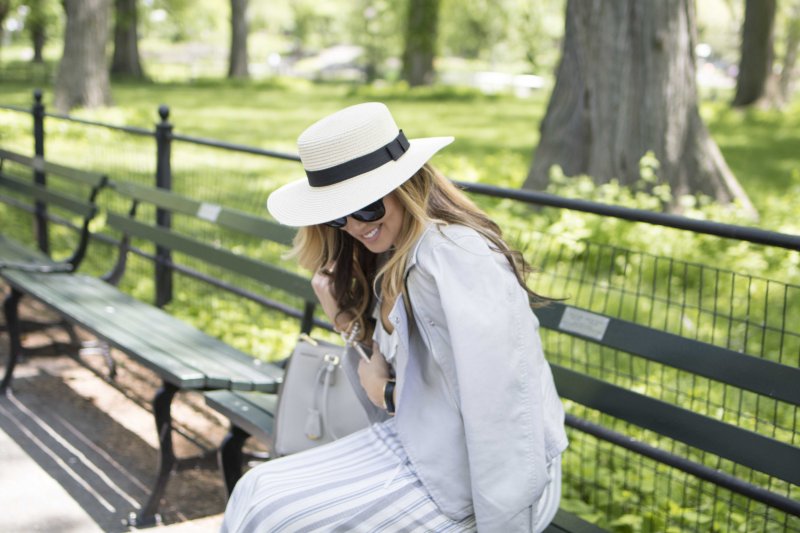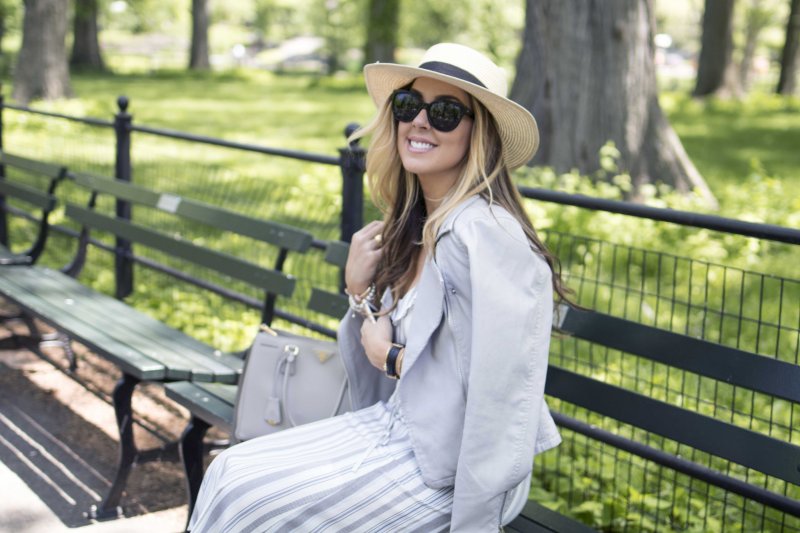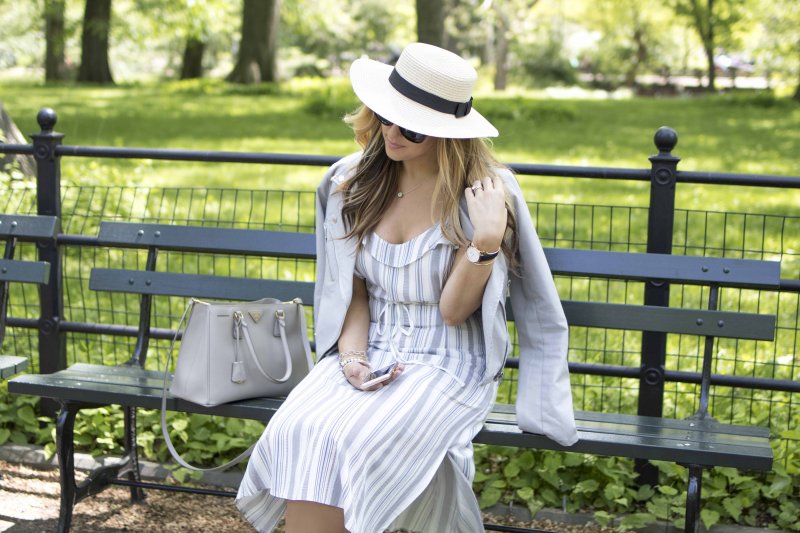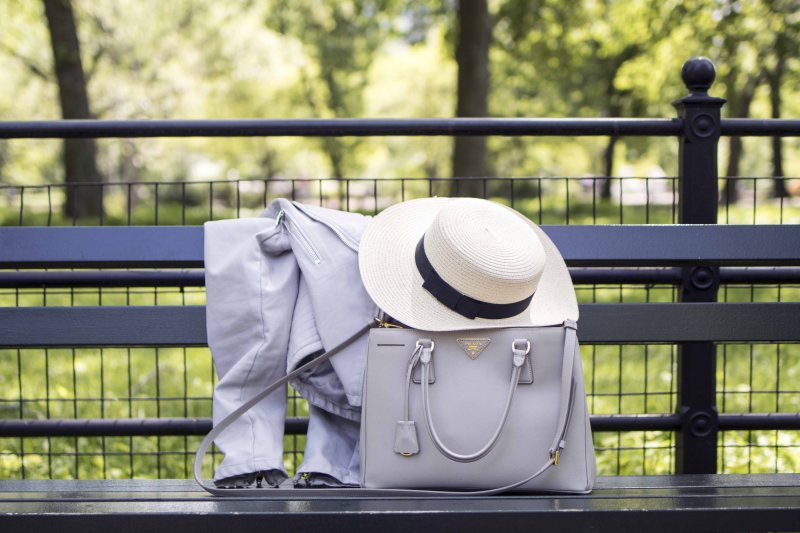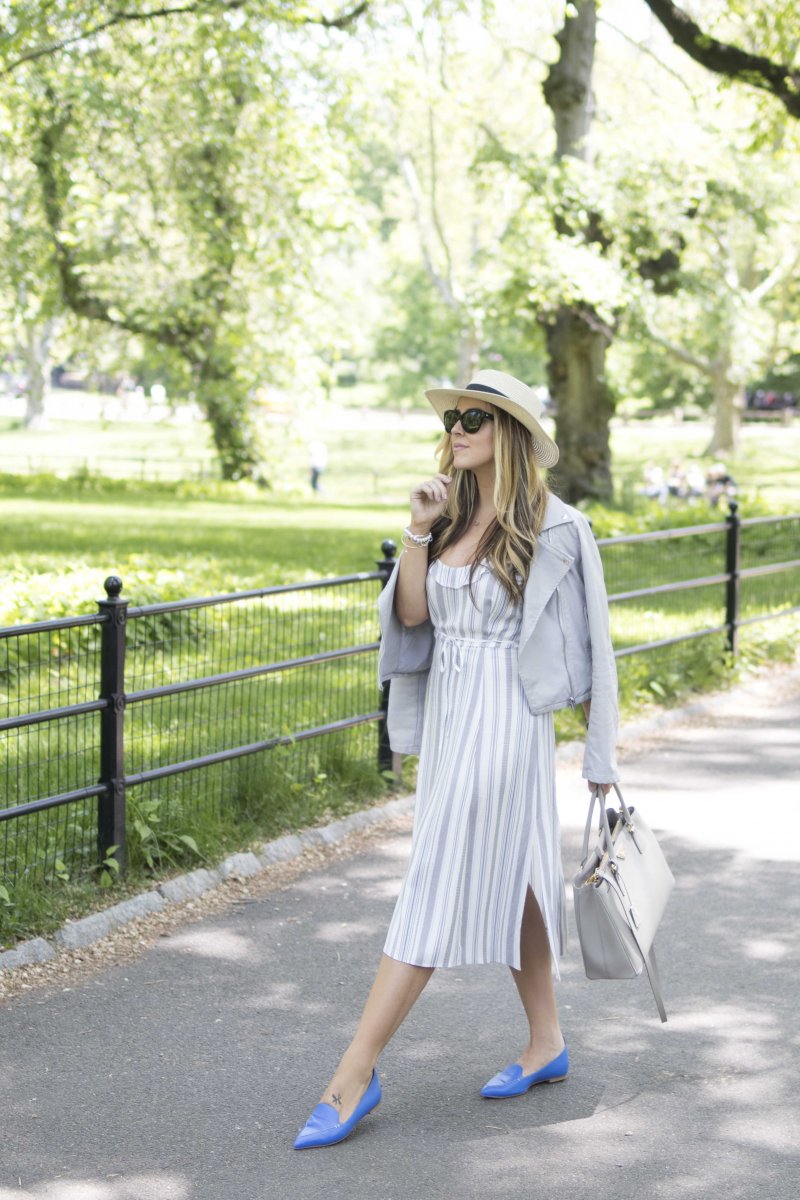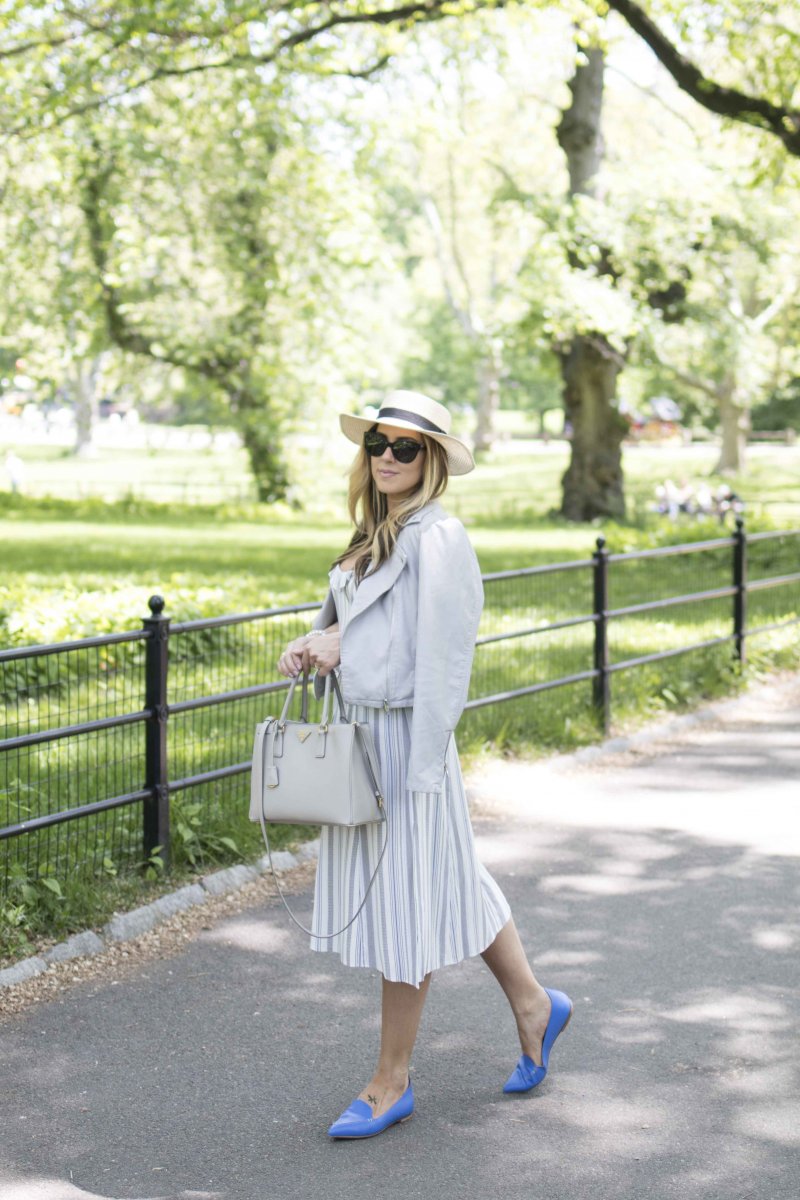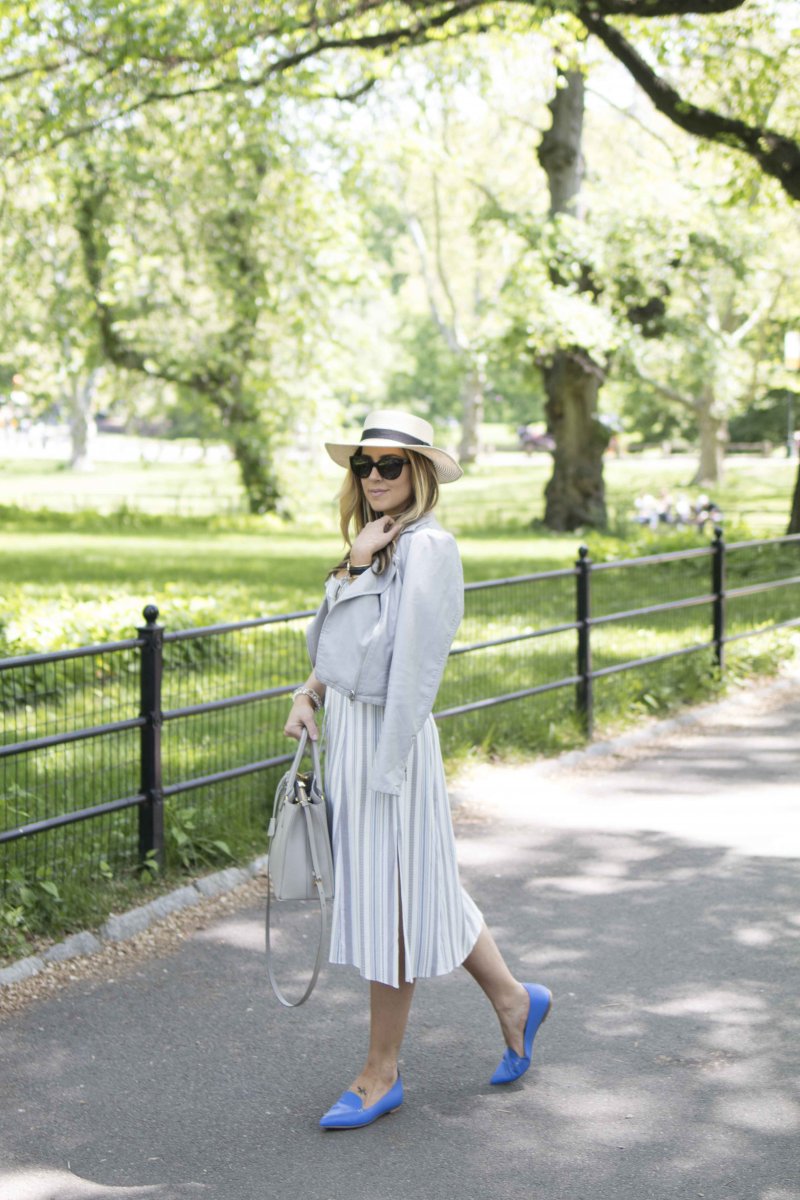 Hat.  Sunnies.  Watch.  Jacket.  Dress: Here and Here.  Bag.  Flats.
Take 15% off your Daniel Wellington order using code BRITTANYPILLARD until 5.30
This past weekend we headed to New York for our friends' engagement party, wedding dress shopping, and a little relaxation. John and I realized we hadn't taken more than two days away from our computers in almost two months. We needed to relax and recharge our batteries for a little weekend getaway.
We didn't make a lot of plans this visit, but focused on making the most of the little moments. Breakfast in bed, window shopping and holding hands down 5th Avenue, rowing boats in Central Park. It really is so important to set aside time to connect… Even if you feel too busy, even if you feel as if you're already behind on your to-do's. I get it. We often feel the same. But slowing down is so important for health and well-being.
We really enjoyed exploring Central Park a little more this trip as it is perfect in the springtime. The tourists aren't out in full force, and warm, humid weather hasn't brought out what J and I like to call the Smells of New York. Trees are blossoming, the air is still crisp in the mornings, and flowers are beginning to bloom. It's the perfect location for photos and picnic lunches. And most people don't realize there are so many activities like biking, remote-controlled boats, visiting the zoo, climbing rocks, riding the carousel, and rowing boats around the pond.
This striped sundress (available here and here) was the perfect layering piece for our trip. When it began to rain, I threw on this faux leather jacket. And when the sun came out, I added this boater hat for a little shade. My favorite flats added a pop of color and allowed me to walk all over the city without being in pain. A little note: the flats I linked are available in neutral and black, a bright pink, and a blue called "Azure". The flats I'm wearing are a bit darker marine blue called "Capri" that is now sold out. But I highly recommend the Azure color because it will mix with neutrals and look fresh with white just like my blue flats.
On the flight home from New York, I noticed that my throat was a little sore and I assumed I caught a cold. I was working on my to-do list on the plane and planning out my week. Remember what I said about slowing down? I ended up spending the next three days in bed with the flu and Lola and Scarlett by my side. Am I the only one that misses their mom making them hot tea and toast on sick days?? I tell my mom all the time I wish she lived closer… Moms are the best at making people feel better.
I apologize for being absent the past few days. You know I'm feeling rough when I'm not blogging and couldn't even make it downstairs to watch The Bachelorette! I'm so happy to be back and feeling more like normal!