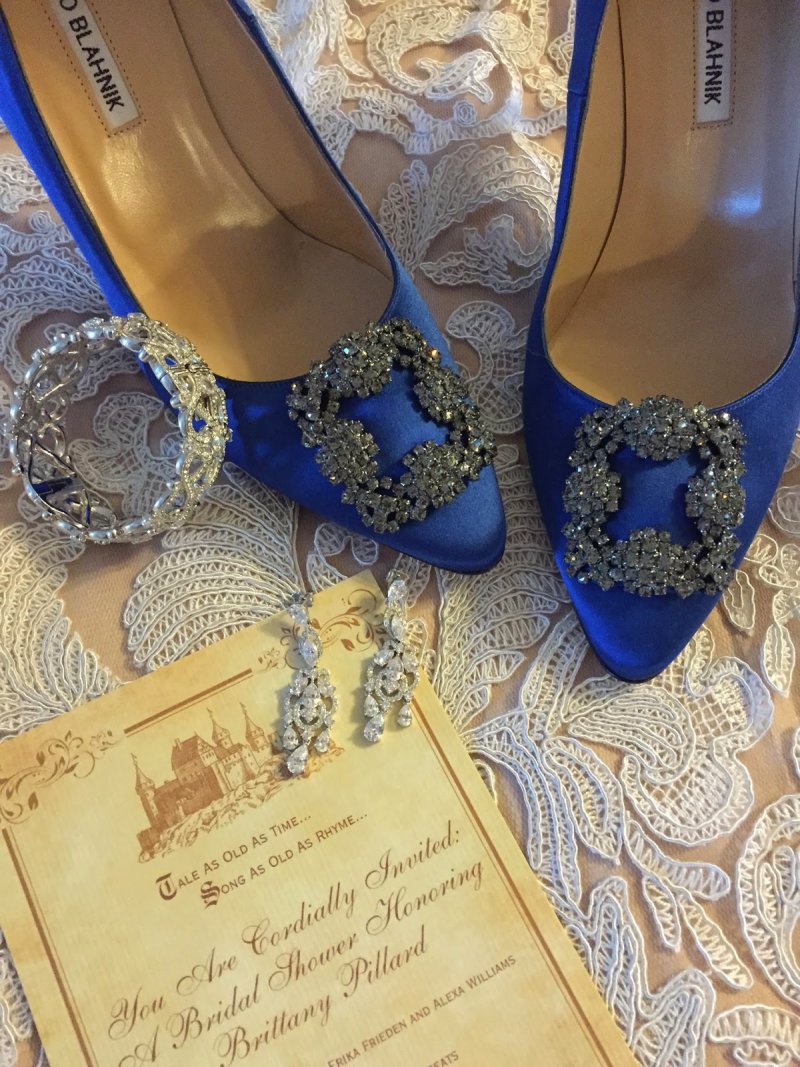 Since we are having a destination wedding, I knew that I wanted to have my bridal shower in my hometown so family and friends who may not make it to the wedding could celebrate with me a bit.  Celebrating with so many women from my life in the home where I grew up was so meaningful to me.
On Saturday morning I got ready in my old bathroom with my Maid of Honor… It was so surreal; for years we had gotten ready in this bathroom together and she mentioned something about it being the last time since soon there will be husbands and maybe even kids involved.  It was so bittersweet to think about, but it felt so comforting to have her there with me and going through this little primping ritual together.
We filed into the dining room and guests went through the brunch buffet and sat down to a little game at their place setting.  Each person also had a little tag to write down wedding/marriage advice.  We went around each table and each person introduced themselves and explained how they knew me… I think this is a great ice breaker at any wedding event; it's nice for guests to get to know one another a bit, especially if they'll see each other at the wedding as well.
We had a brunch with fresh fruit, yogurt parfait bar, cucumber dill tea sandwiches, curry chicken salad sandwiches on mini croissants, and mini quiches.  There was even a cinnamon roll "wedding cake" which was my favorite!!
After games and gifts, we went back into the dining room for tea and cake.  My mom designed the most gorgeous Belle-inspired cake… It was absolutely perfect!!  She is so detail oriented; she even found sugar cubes with tiny sugar roses on top.
Everyone stayed to chat and have a second cup of tea… It's always a good sign when people stick around after an event.  I could have spent days chatting and catching up with these ladies; they all mean so much to me.
John showed up at the end of the bridal shower with our doggies.  It was so good to see them… I was happy he could chat with some of our guests and get to know them a bit better.
Pearl Pens from The Breakers' gift shop