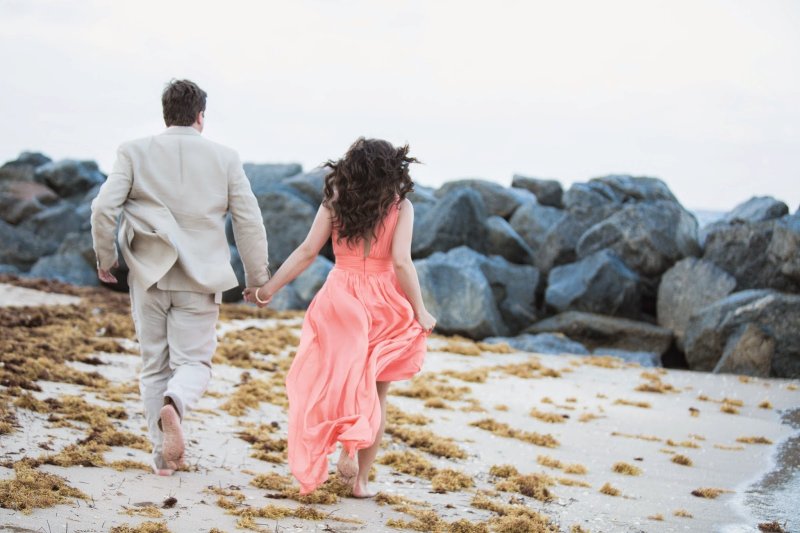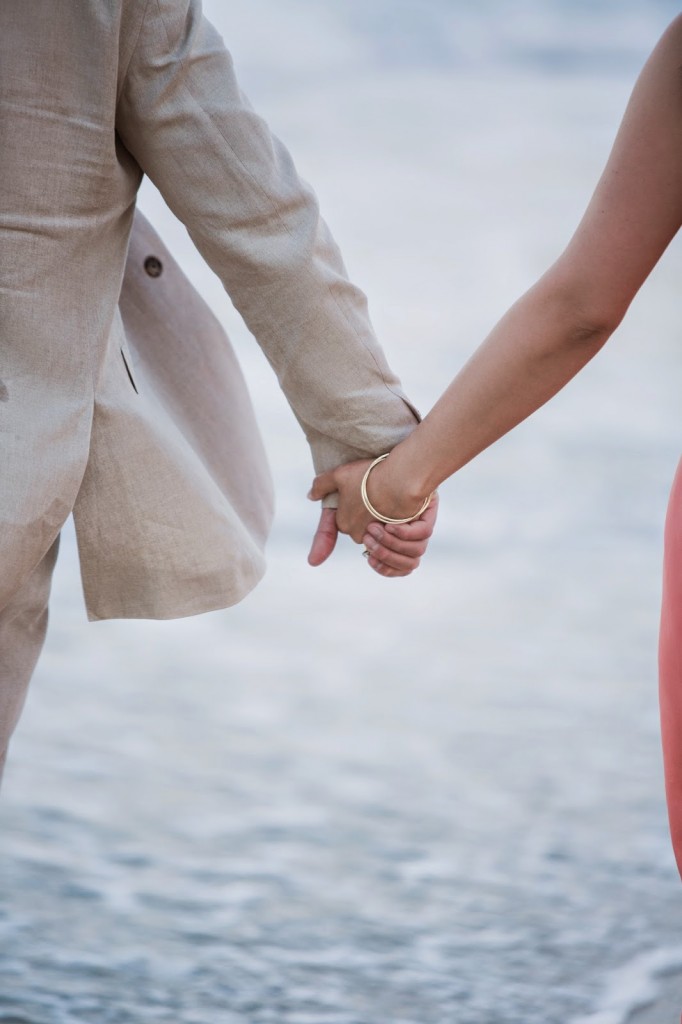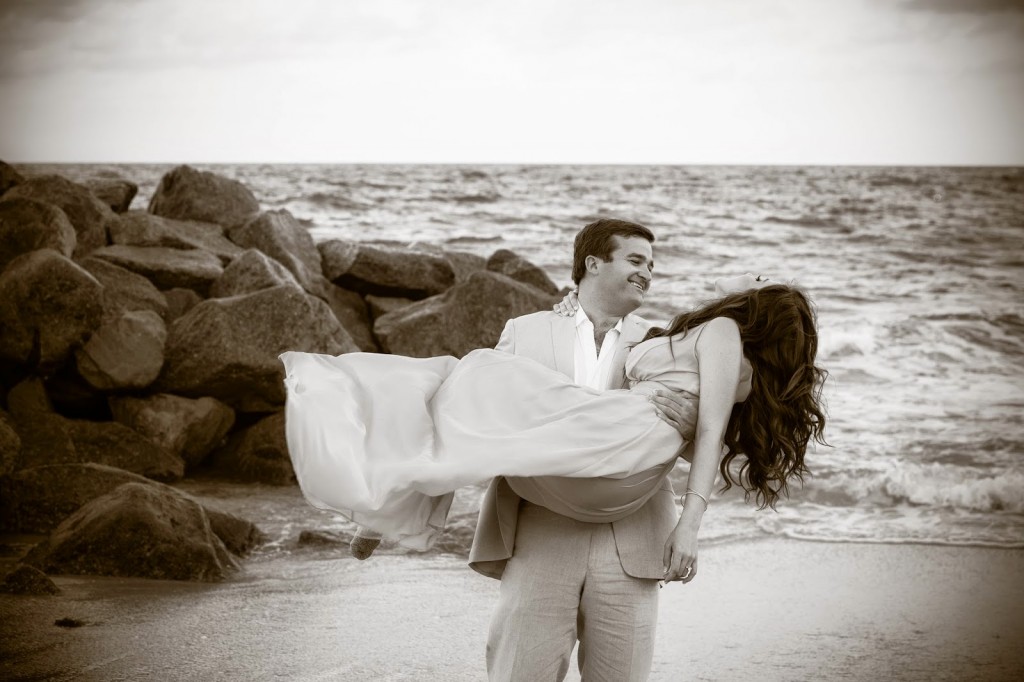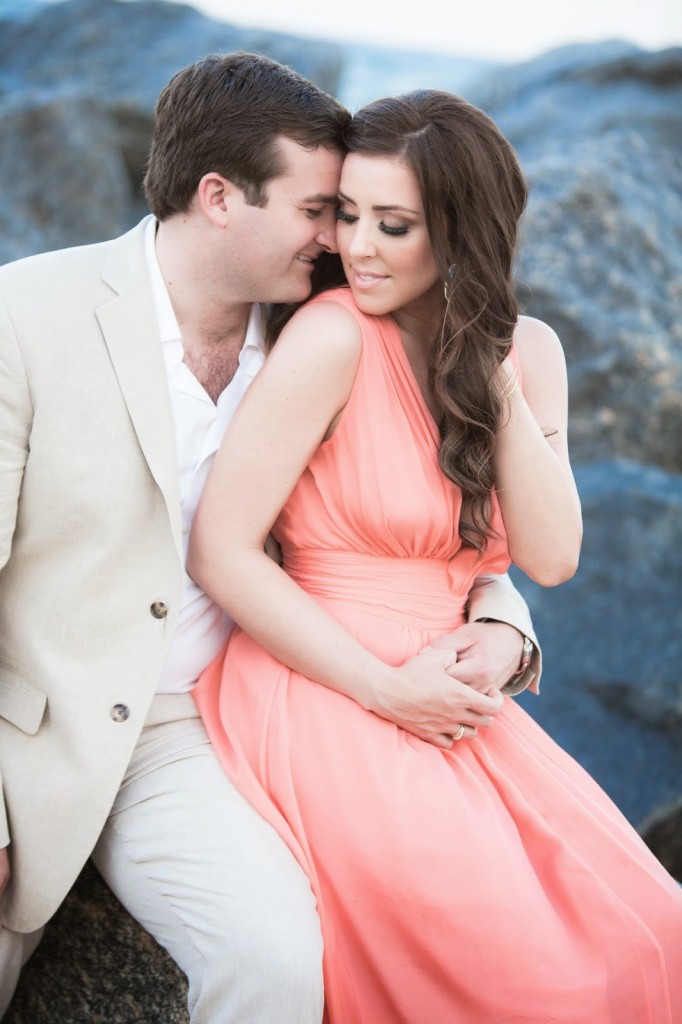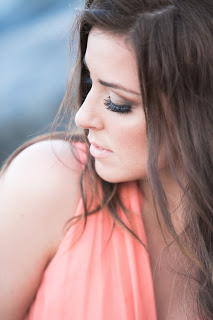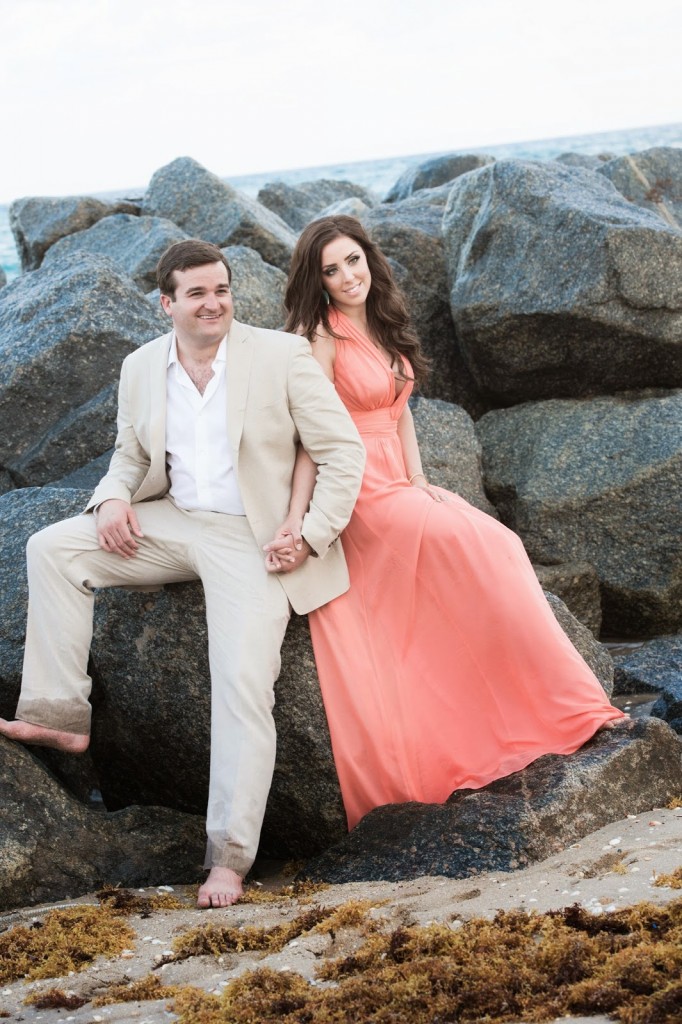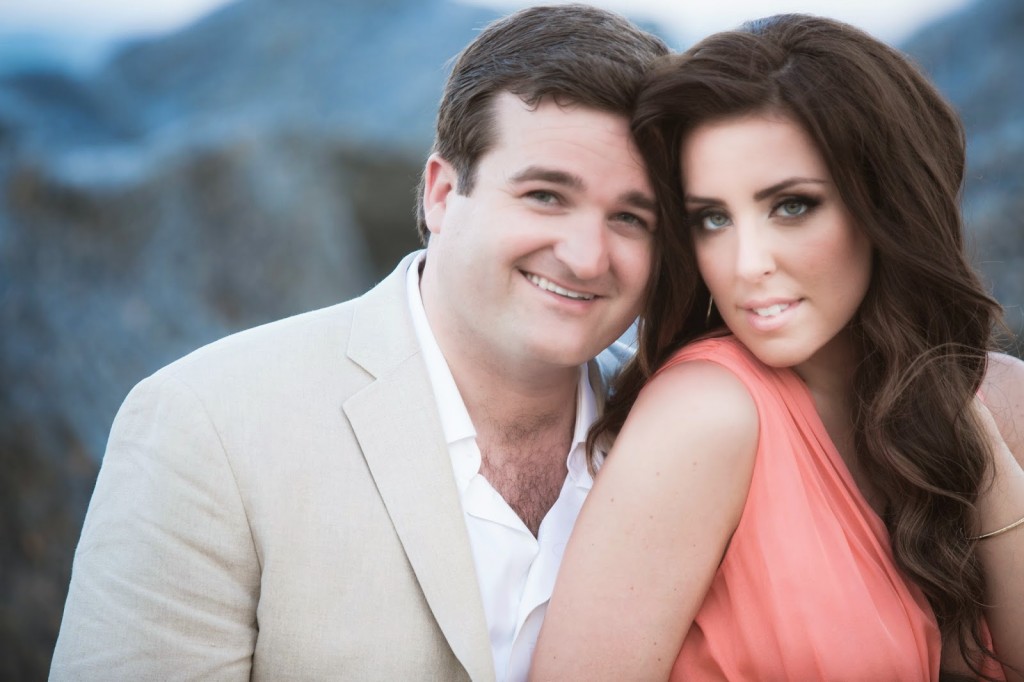 I know you're all probably getting sick of seeing our engagement photos, but… I'm giving myself a free pass for excessive posting.  Don't be surprised if I inundate this blog with post-wedding photography as well; I just can't help it!!
After we had taken our photos in and around The Breakers courtyard, lawns, and pools, we headed down to the oceanfront to take some photos on the stunning rocks dotting the sand.  We took a few more shots, then started heading back toward the pools and hotel… We were exhausted and looking forward to a nice big meal.
"Well, I think we're done… Unless you guys want to jump in the ocean or something!!" our photographer said, laughing.  She was clearly joking; she smiled at her assistant as they started to pack up their cameras.
John and I looked at each other, then down at his pristine linen suit and my brand new silk dress.  How many times are you on the beach shooting engagement photos with the love of your life?!  We decided to go for it… With a little direction from our photographer, we got the most artistic and beautiful photos  in the sand and in the ocean together.  Covered in sand, we ended up jumping in the Breakers pool to rinse off and take a few more photos.
This beachy look was our second outfit change.  I couldn't narrow these photos down to just one blog post because they're my favorite; we were relaxed and comfortable in these photos since we had been shooting for three hours and the setting sun provided the perfect backdrop.I was certain my dress would be ruined from all the salt water, sand, and chlorine… But after being dry cleaned it came back to me in perfect condition.  I was so thankful!!
Hair and Makeup:  Tatjana Terzic (Looking Like A Star)
Photography:  Chris Joriann Photography