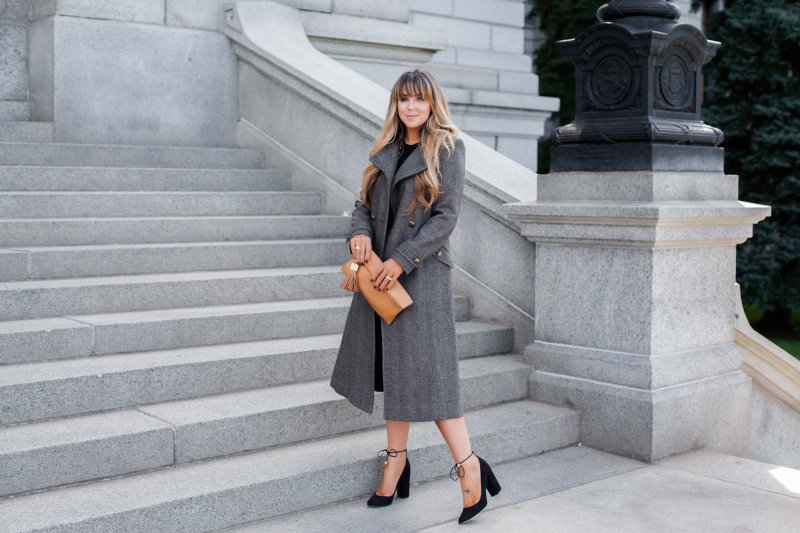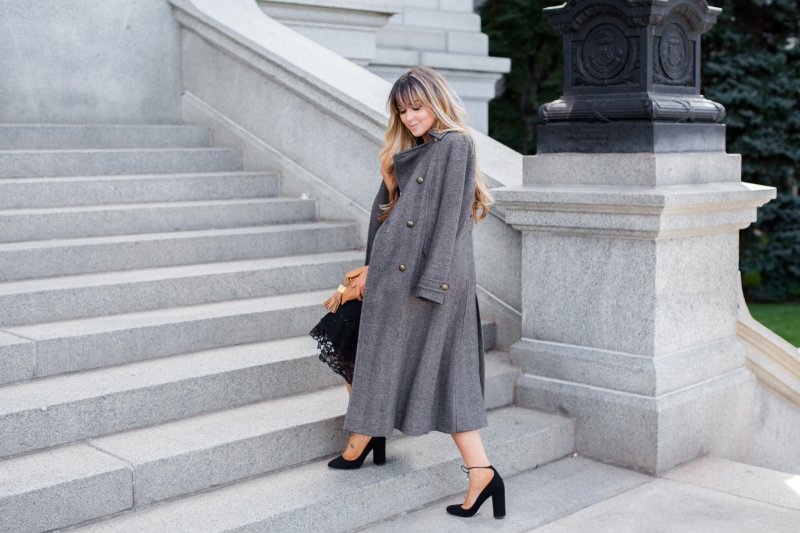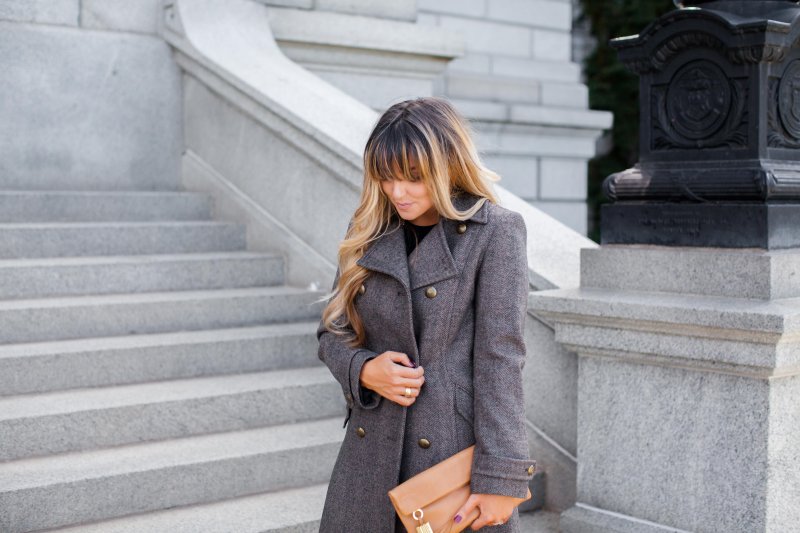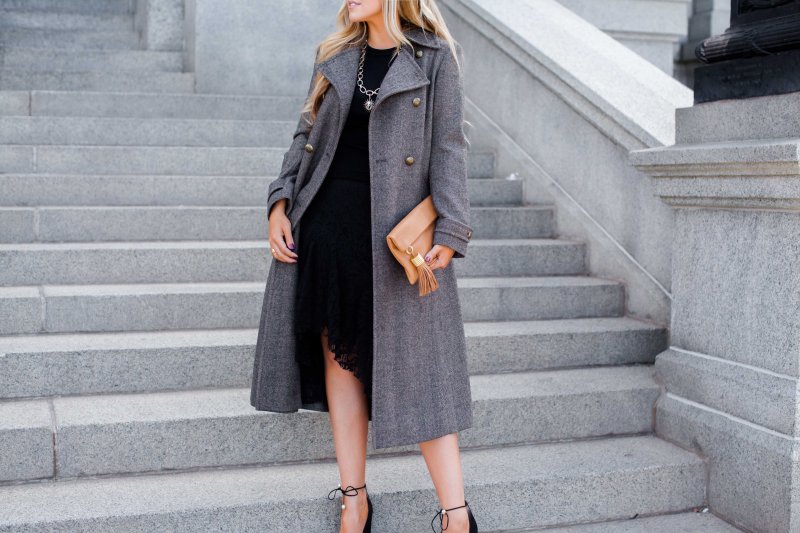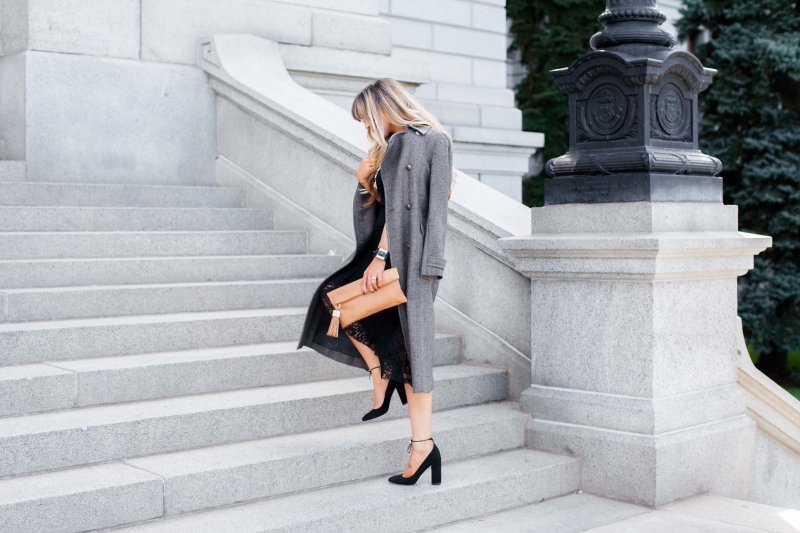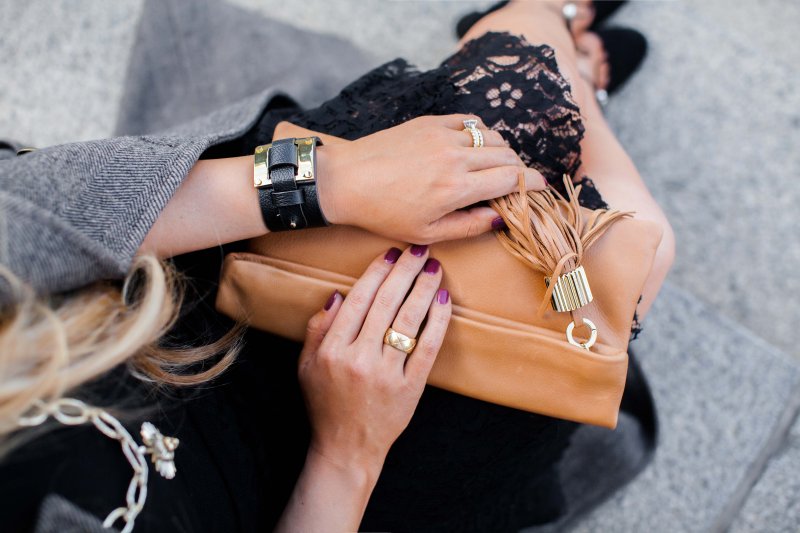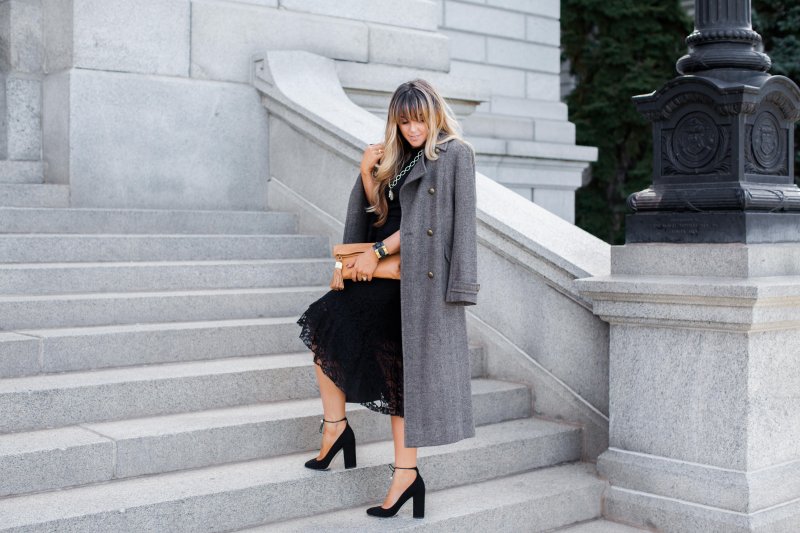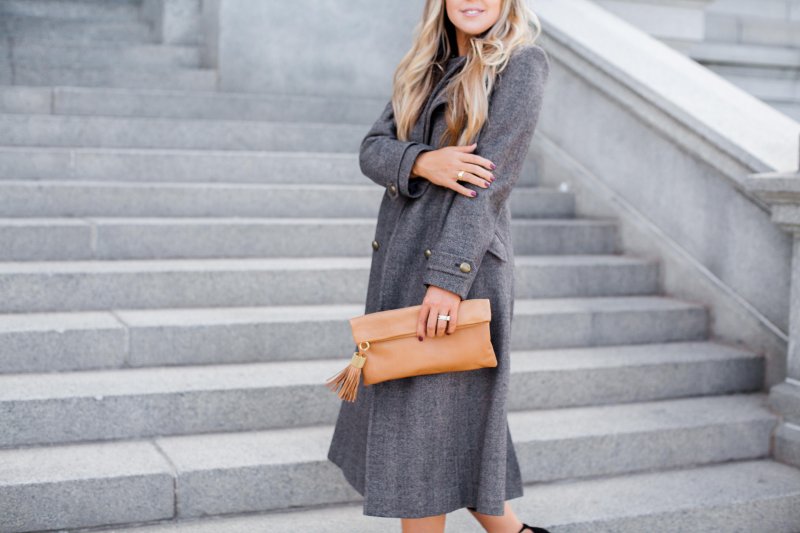 Long Herringbone Coat (ON SALE).  Coat in:  Black, Navy.  Crew-Neck Sweater.  Lace Ruffle Skirt. Lace Pencil Skirt (No Ruffle).  Lion Necklace.  Quilted Ring.  Black Leather Cuff.  Tan Tassel Clutch.  Pearl Suede Shoes.
Hair Extensions, Lashes, Tan, Nails c/o Glamour Bar Denver (Mention My Blog for $50 Off Lashes)
Some of my favorite memories happened while I was bundled up in the winter season. Carrying holiday shopping with my mom, cocoa in hand, laughing as our feet slide in the snow. Piling into a car with my best friends in college and listening to Mariah and Christina belt out holiday tunes while we drove through the suburbs gazing at Christmas lights together. Kissing in the car after ice skating.
Think of your favorite holiday memories; what were you wearing? I have a feeling you'll be wearing this coat when you catch a taxi outside a holiday play, snowflakes landing on your hair… As you carry a homemade pie up the snow-trimmed stairs to your in-laws… When you dash out of your office Christmas party a bit early because you can't wait to grab a hot cocoa with him.
It's timeless and elegant; a coat to make memories in, to be sure.
Fit Details:  Leather cuff bracelet in M/L fits my 6″ inch wrist with a little room. Coat runs true to size; order one size up if you plan to wear bulky layers underneath. My favorite goes-with-everything sweater runs true to size; go down a size if you prefer it more fitted.  Skirt runs true to size and is super flattering.