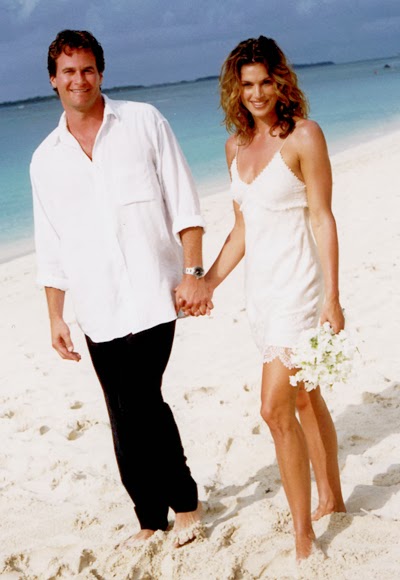 Aside from the fact I think Cindy Crawford may be the most beautiful woman of our time, I think she made a stunning bride.  I remember seeing Cindy and Rande's wedding photos in magazines when they were first released and dreaming of my own wedding someday.
While I don't envision myself getting married on the beach or in a short dress, I do hope that I'm as carefree and glowing as Cindy was that day.  Oh, and if I could also have those long legs I'd be very appreciative.
Another thing I love about these beachy nuptials??  They've lasted fifteen years now… Which is something rare in our society, and a unicorn when celebrities are concerned.
Here's to being a bride so glowing and relaxed… With a groom that looks as joyful as Mr. Gerber.