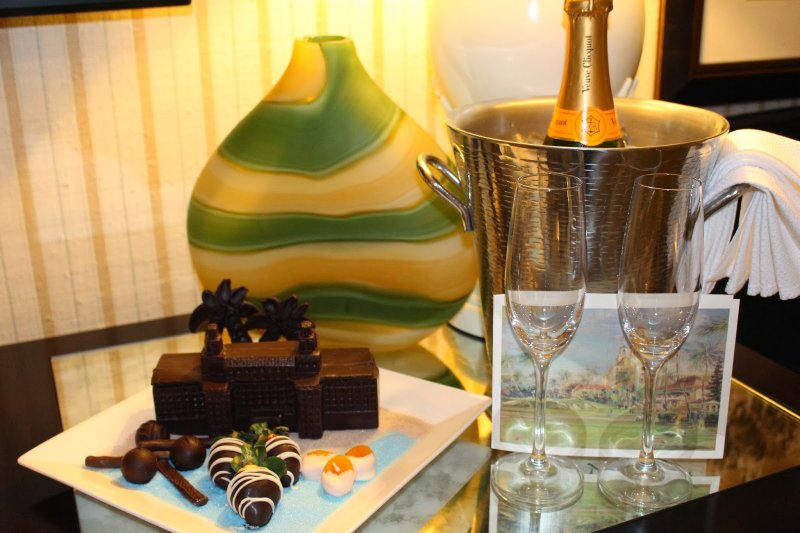 Last week my wedding planner Heather, Mama P, and I flew to Palm Beach, Florida for a whirlwind planning session.  It was essential that we visit around the time J and I get married next year so we could get an idea of the weather, humidity, and atmosphere for the wedding.  It was time to officially decide on our venue and set our date.
Monday night we went to dinner, chatted, and went over general wedding details.  It wasn't necessary for J to be on the trip with me since we were doing a lot of meet-and-greets and working with initial floral and decor ideas.  I would suggest to any girl going through planning to take their mother or best friend to some of the meetings… It can overwhelm guys and there's a good chance your emotions will be high due to stress (hello scary financial decisions) and the overall importance of the meetings.  I am so happy I brought my mom with me to plan because it was a great way for us to bond and make memories.  It was also helpful to hear her ideas and opinions.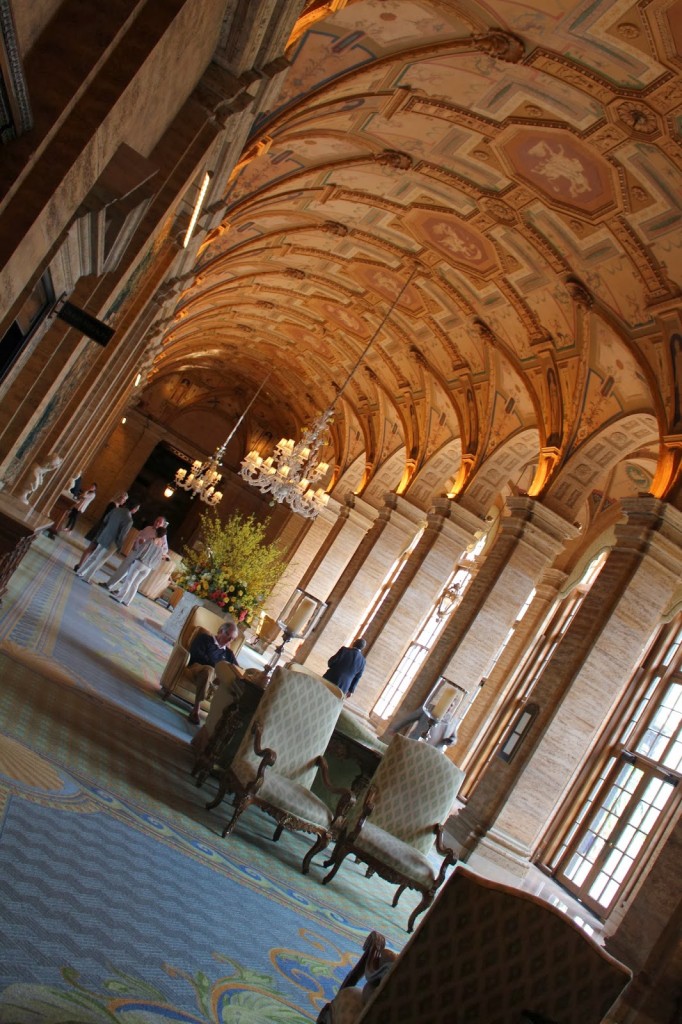 Tuesday we met with The Breakers and solidified our date and plans.  It was a great feeling to finally have our date locked down.  We met with a floral and decor artist and we also looked at our beautiful little church and met with our photographer in the afternoon.  It was a full day.  We were thankful to get room service and watch The Bachelor in our pajamas while we perused a few wedding mags.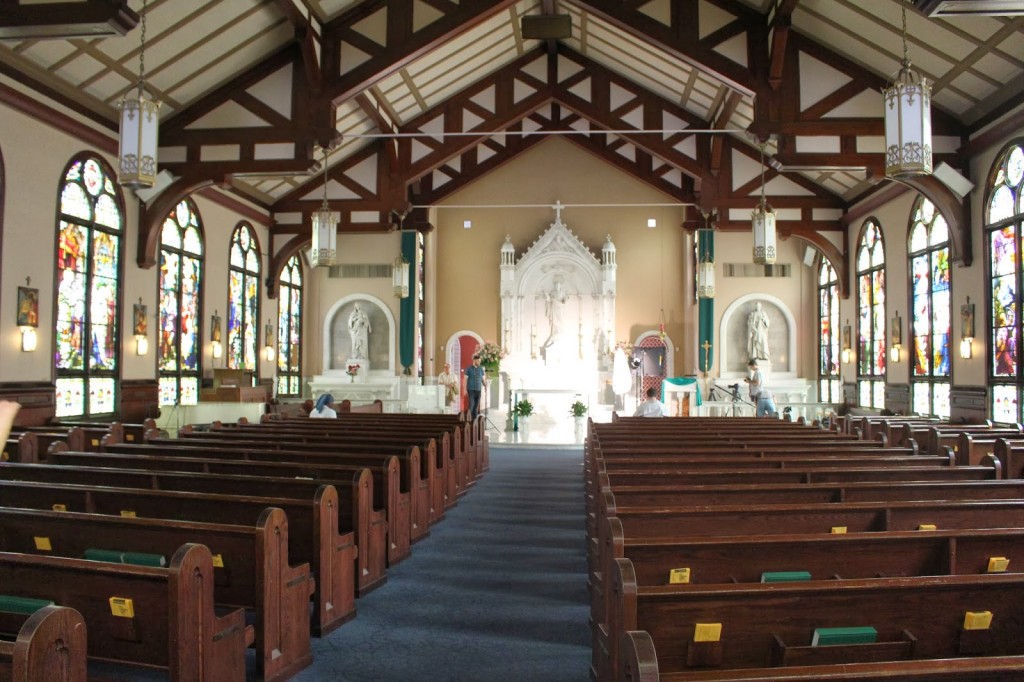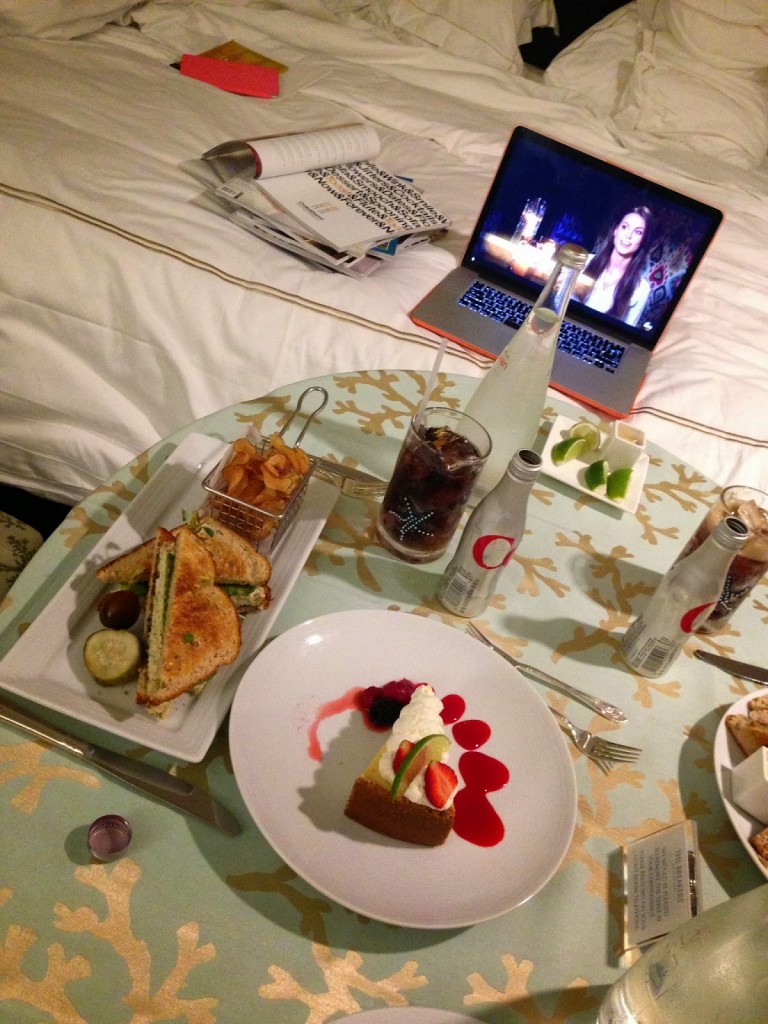 Total girls' night with wedding mags from The Breakers and my planner
Wednesday was a total floral and decor day. We met with two more floral and decor artists (this has been the most difficult part for me to decide) and we also met with our videographers, who are such friendly and warm people.  I can't wait to share their contributions to our special day with you; they're such creative people I know they'll come up with some wonderful things.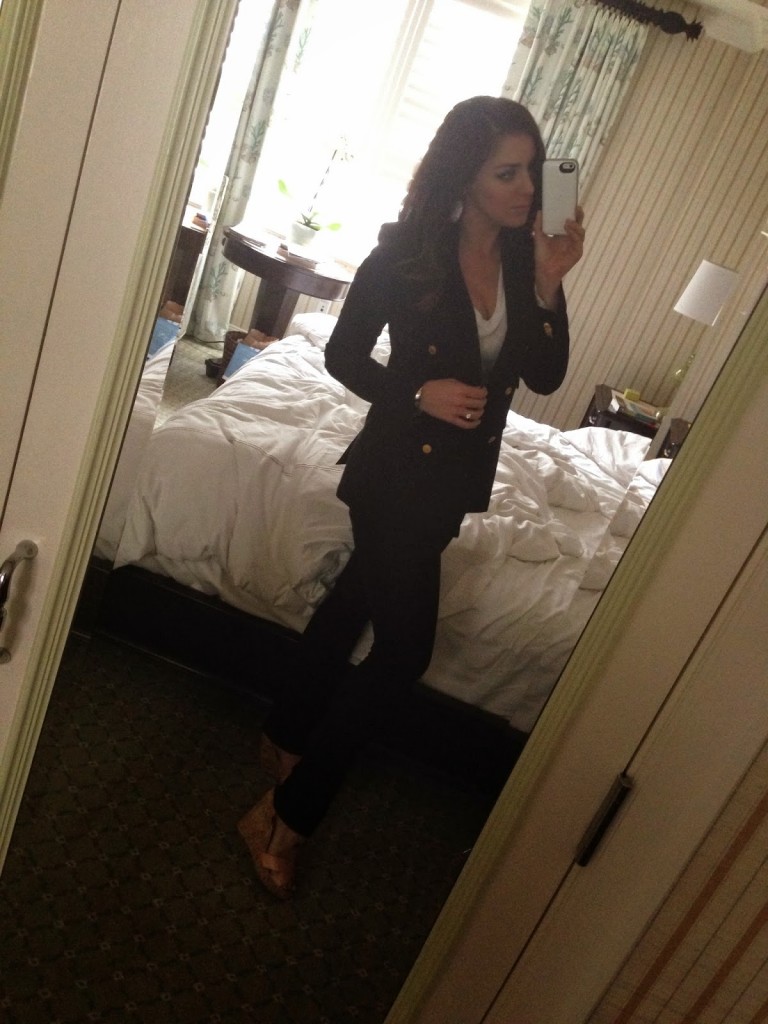 Easy-breezy wedding planning outfit: a chic blazer (Theory), a simple white tee (J.Crew), and sleek dark straight jeans (7 For All Mankind), stable wedges (Sam & Libby for Target)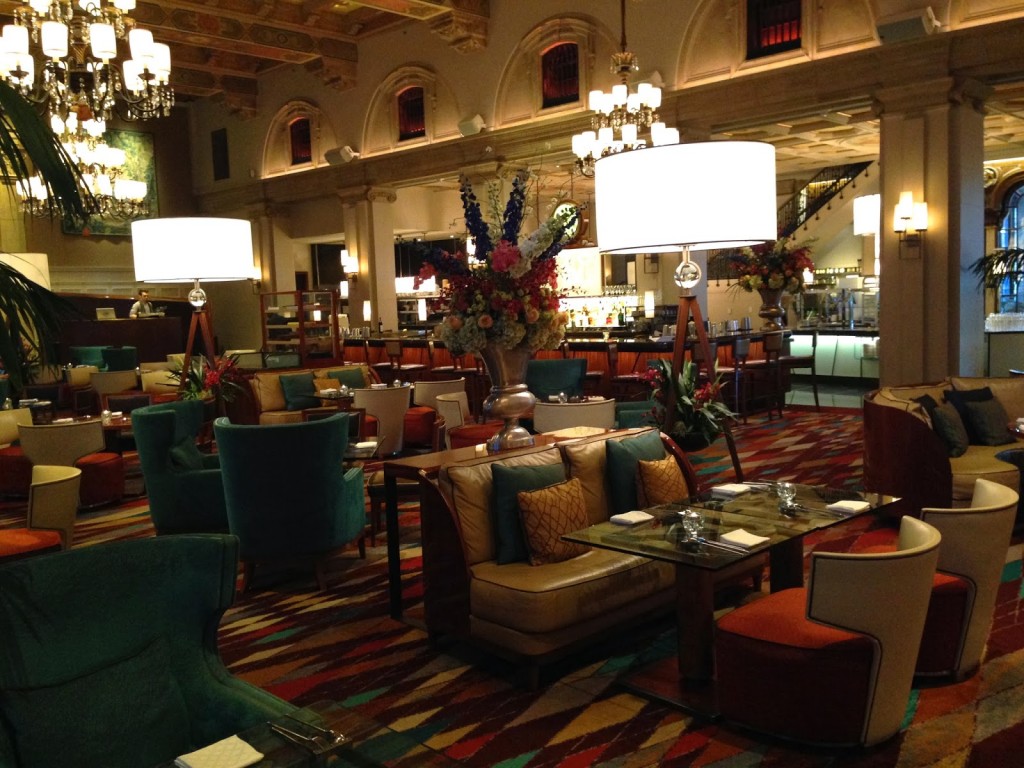 Dinner at the chic HMF Lounge at The Breakers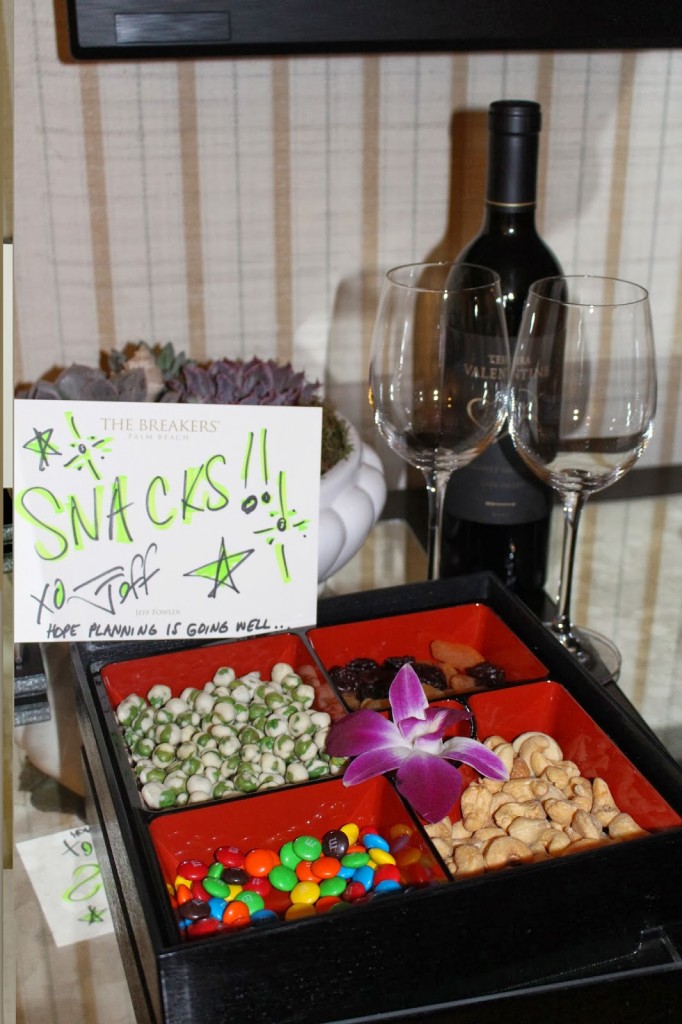 More goodies on Wednesday night
Thursday I did a hair and makeup trial.  I loved my makeup – it looked natural and glowy and beautiful.  But my hair just didn't look as pretty and polished as I hoped.  While my mom and I sat at lunch about five pins fell out and my hair was already coming apart.  It makes me so nervous because hair and makeup is one of the things I worry about most, especially with the humidity in Florida.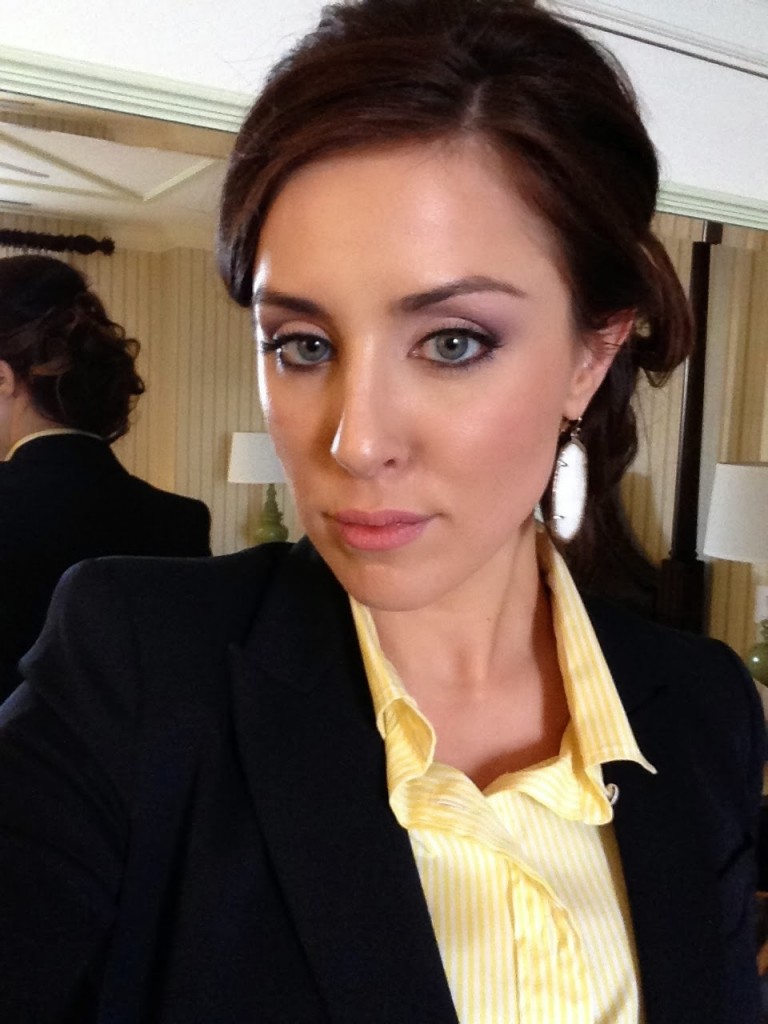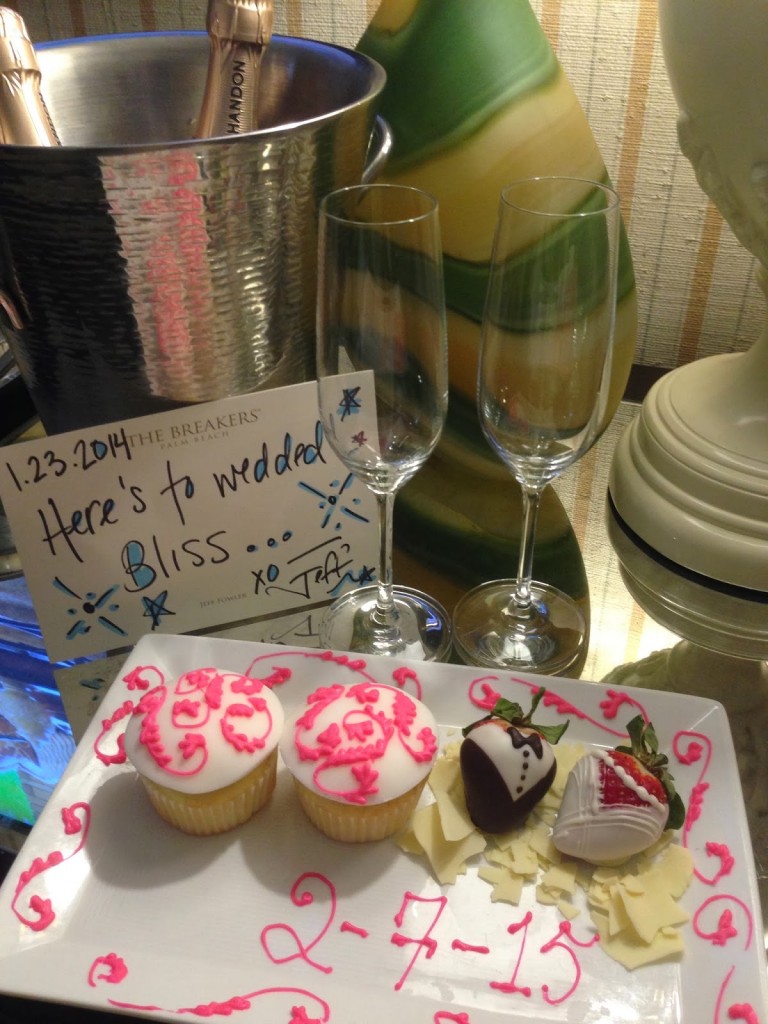 On Friday, Mom and I were able to pack up and enjoy our last day.  We sat by the pool, took some beautiful photos, and had lunch on a patio.  I didn't want our time to end… I kept begging Mom to just stay a few more days.  But now the hard work of wedding planning was to begin, so we packed up and headed home.