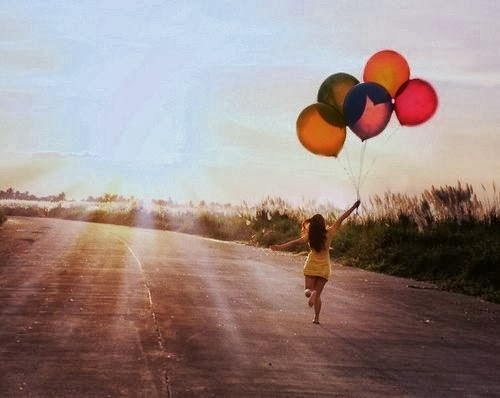 I've wanted to write one of these posts for so long… But I felt that I needed to wait until I was at the next stage in my relationship.  Getting advice from someone who is engaged rather than dating seems a lot more legit, right??
This post is for all the single women out there.  I want to encourage you to appreciate this time in your life.  It is essential for you as a person and for your future relationship.  I know, I know… You're thinking, 'Means a lot coming from someone who isn't single.'  But just hear me out.
Sometimes I hear people talking about wanting to be in a relationship or feeling badly about being single… And I worry.  I'm concerned that women don't appreciate that crucial time in their lives and appreciate the freedom that comes with it.  So many people get caught up in wanting a wedding and the parties and the dress… But they don't think about the important process that comes before that.
I had always been someone who enjoyed being single… I loved spending time with all my girlfriends, I loved not cooking for someone and having cereal for dinner instead, and I loved being able to do whatever I wanted on a Saturday afternoon.  Sometimes my girlfriends and I would go out and give fake numbers to 10 guys at the bar.  Sometimes I stayed in sweatpants for the entire weekend and I loved not having to explain why I hadn't washed my hair in 2 days.  Sometimes I stayed in on the weekend just to read a great book.  It felt great and glorious and free.
Don't take that the wrong way… I would absolutely give my life for J.  He is my soulmate and I still can't believe that I've been blessed with a man like him.  The bond we have is astounding… I've never felt anything like it.  When he hurts, I hurt.  When he's happy, I'm happy.  He makes me a better person every single day.  But what I'm trying to say is… It took all those single days and weeks and months to get to this point. 
During my single time as an adult I learned so much about myself and about what I wanted and needed in a future spouse.  I learned that I have an inner nerd always fighting to get out, that my blog is my proudest creation yet, and that I've always wanted a man who values family as much as I do.  I had to learn and understand so much about myself before I was ready to be in a committed relationship.  J says the exact same thing.
So… From my experience… Here's a few things you should do while you're single:
Foster your relationships with your friends.  Learn from them and grow with them.  Have Skype dates with a glass of wine and send each other snail mail letters.
 Go shopping and buy yourself something amazing.  Just because.
Teach yourself a new language, even if you'll never use it.
 Go to the bookstore and stock up on some books.  Spend the weekend tucked in with a cup of tea and pages upon pages of adventures.
Grab a girlfriend and go on a roadtrip somewhere completely random.  Stay at motels and eat at cheesy trucker diners.  Take photos the entire way and send your friends silly postcards.
Spend an afternoon going to local museums or exhibits.  Take your time, read all the displays, and learn as much as you can.
 Bake something delicious and take it to a relative you haven't visited in a while.  When life gets busier, you'll be glad you did.
 Find a new hobby you love, and foster it.  Scrapbooking, photography, painting, singing, model cars, playing a new instrument, or even pro video gaming.
Volunteer.  Find a school that needs a tutor or help with the kids at your local Boys & Girls Club.  Serve meals at your local homeless shelter.  Help with Habitat For Humanity.  Give back.
Take a trip somewhere you've always wanted to go.  Europe, Asia, Australia.  Pack a guidebook and explore.
Enjoy your time focusing on you.  Be yourself.  Learn.  Grow.  Become a better person.  One day you'll be walking along being your wonderful, sparkly self and you'll meet someone incredible.  And… If you meet this Someone Incredible doing one of the things you love or something fun or mindblowing or kind… Isn't that so much better than meeting someone at a bar??  I think so.  Your chances of being happy will increase tenfold.
When you meet the person you know you can't live another day without, let them enjoy the incredible, independent person you've become.  But don't forget to keep a bit of that single girl spunk in your heart… Take a day trip with friends every once in a while, make time to continue to grow as a person.
And that's my two cents… If it matters.  Focus on yourself, and the right person will come along.