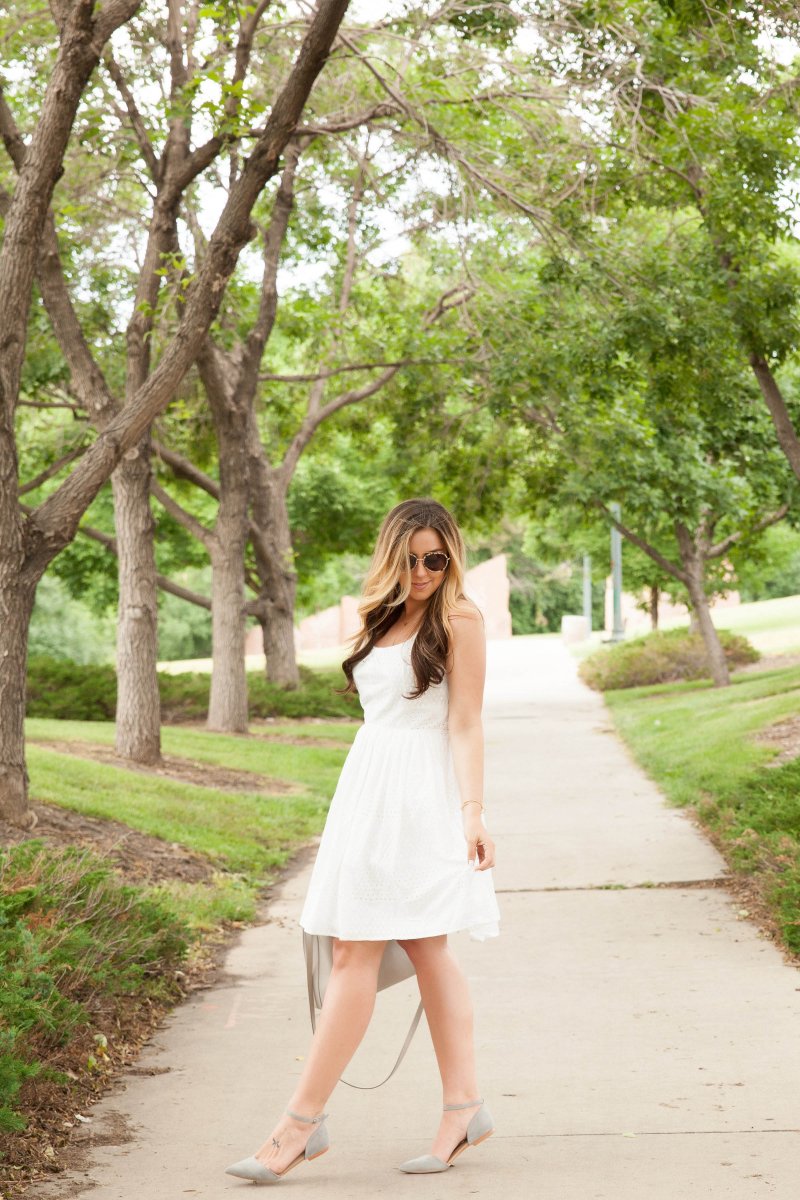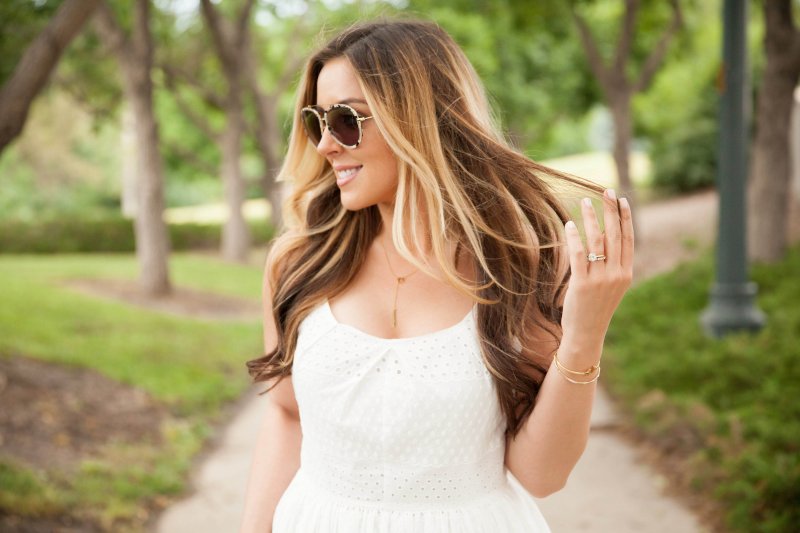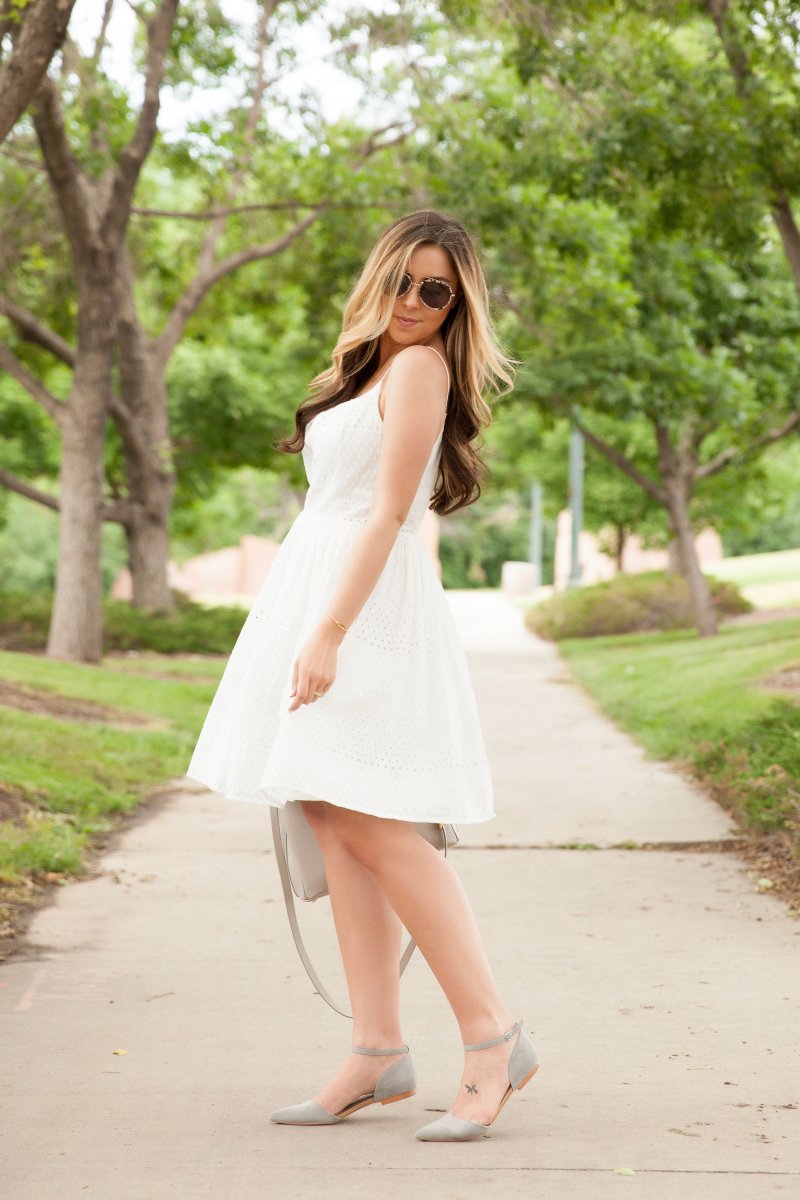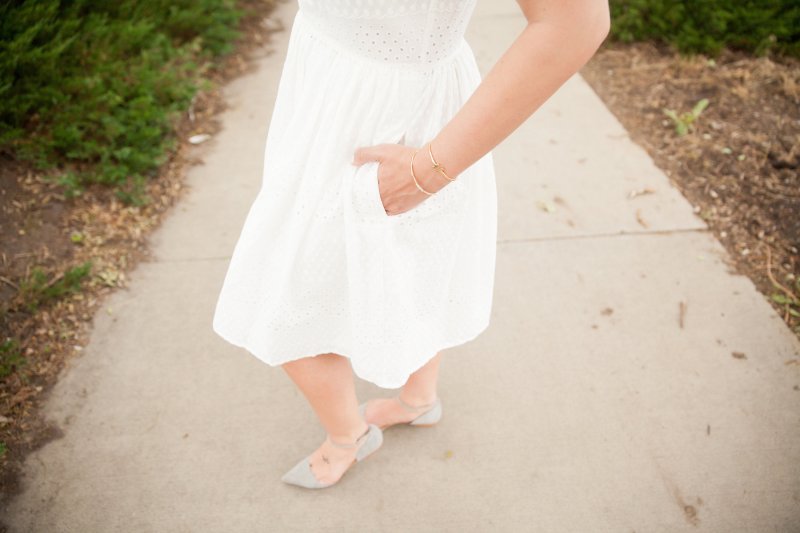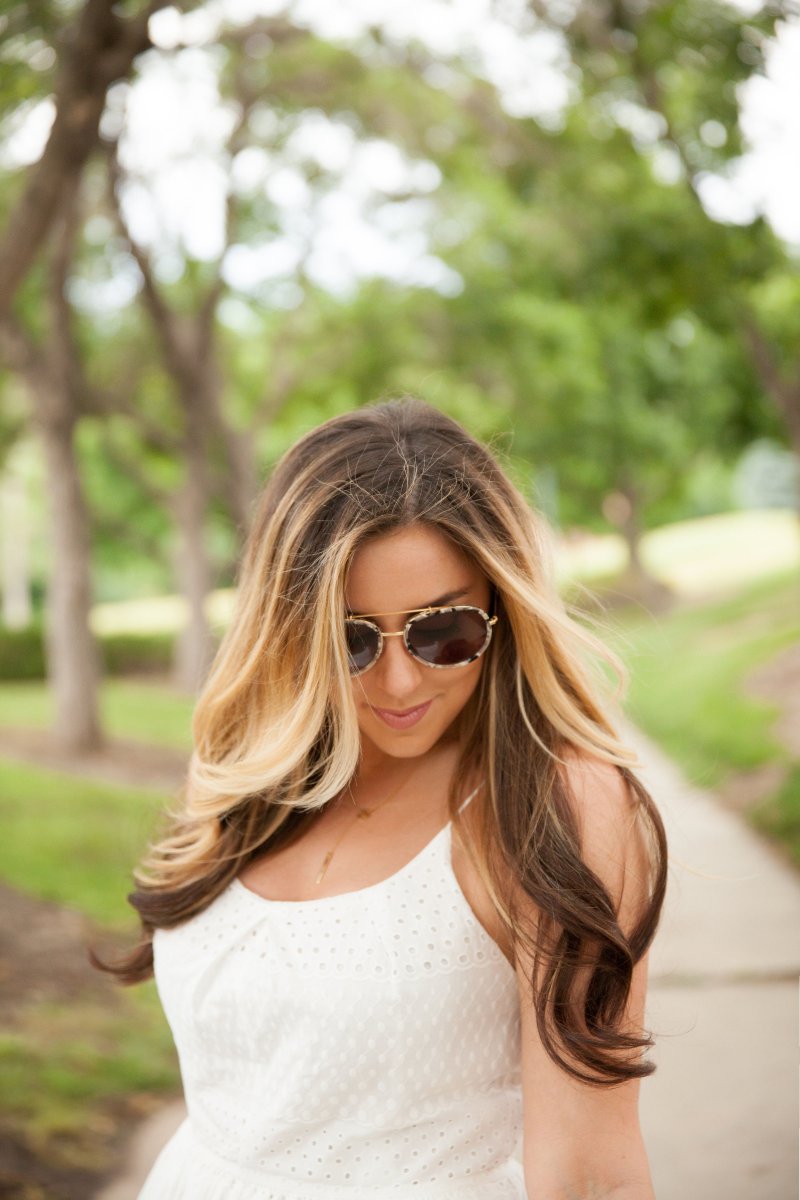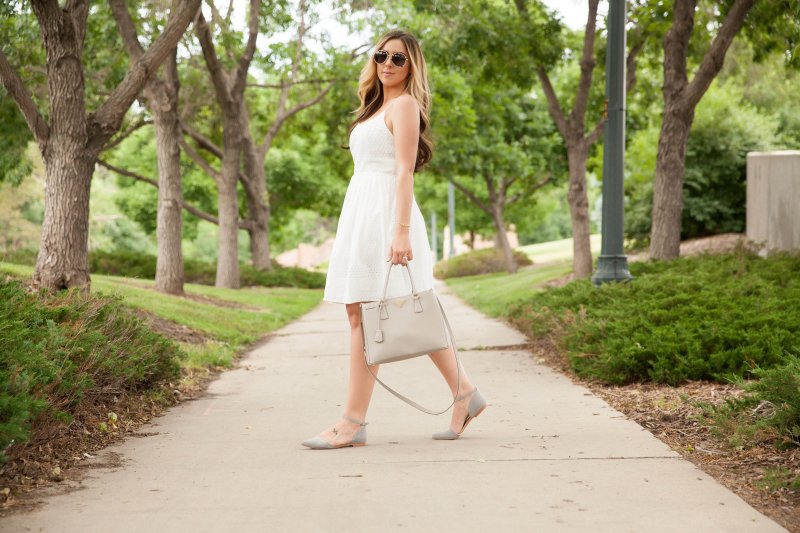 Sundress.  Short-Sleeve Version.  Handbag.  Flats.  Similar Sunnies.
Dreamy, airy sundresses are the perfect way to finish out the summer. They're feminine yet playful and they look great layered with light sweaters and denim jackets. This one's particularly wonderful because it's on sale and has two handy little pockets to carry your phone or a lipgloss. It also comes in a short-sleeve version.
These pointy flats were one of my favorite summer discoveries. They came in the prettiest packaging and are made with the softest grey suede. I thought they would partner perfectly with my grey tote… And they do!! But when I went to write this post, I discovered something even more special about these dainty little flats.
I had purchased mine from Nordstrom, but as they're sold out (I swear, it happens to me so often!) I had to go searching to find them. And lo and behold, there is an entire website behind these shoes! A website where you can design your own custom pair down to the color and material on the strap! And isn't that exactly what every shoe lover like us wants?! So… If you want to design your own pair, visit this website. You can thank me later.
Here's to hot sunny days, chilled glasses of wine, and thumbing through our summer reads in the hammock. Happy August, darlings!