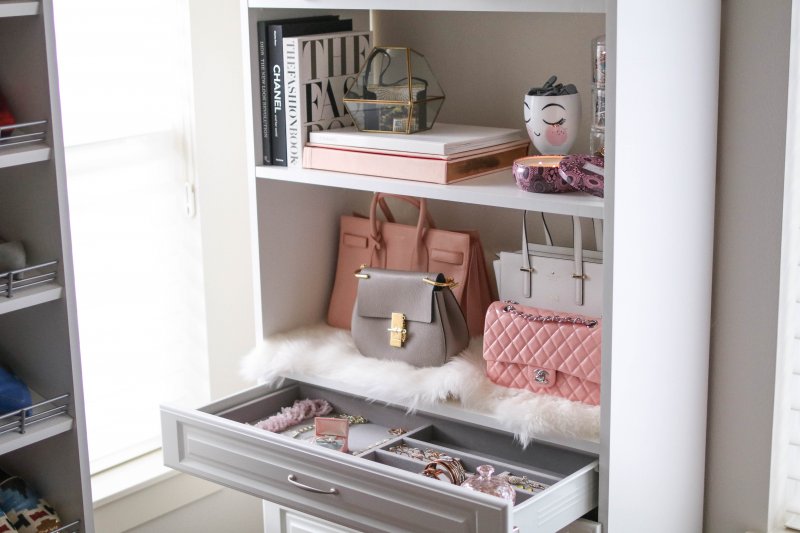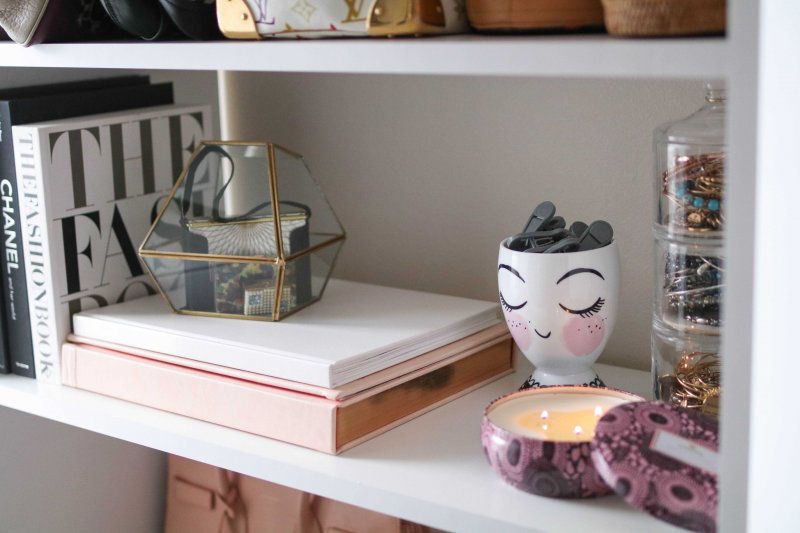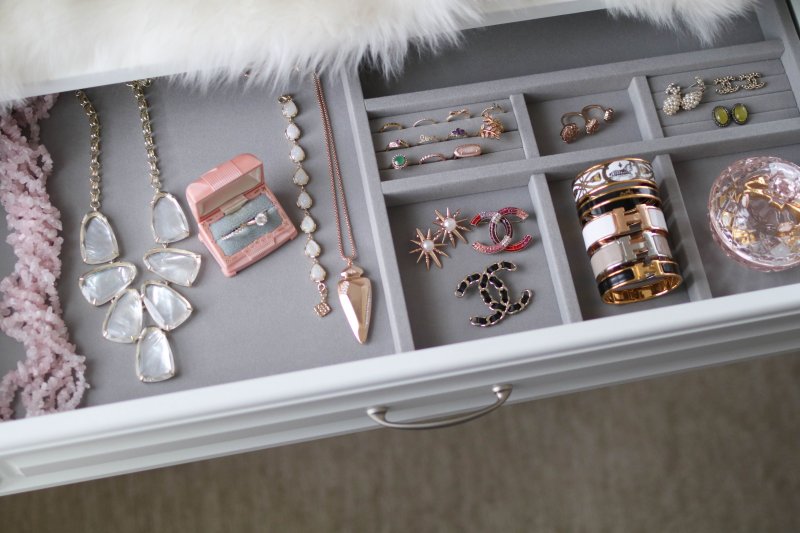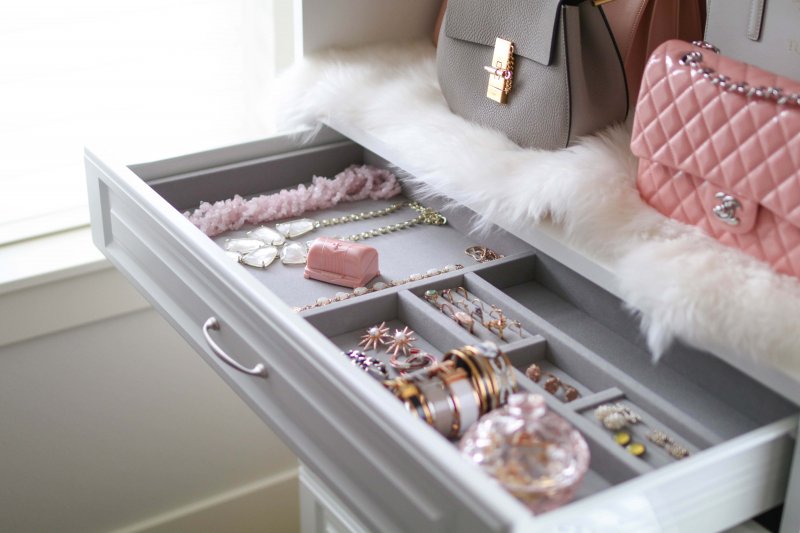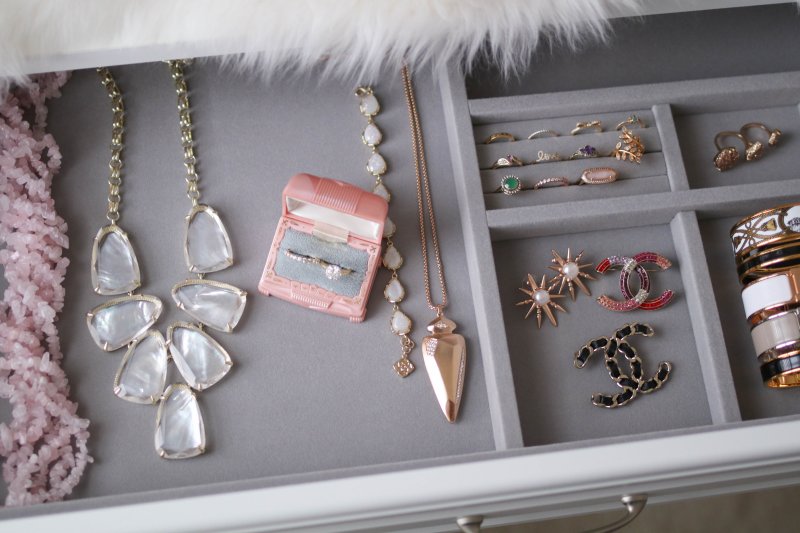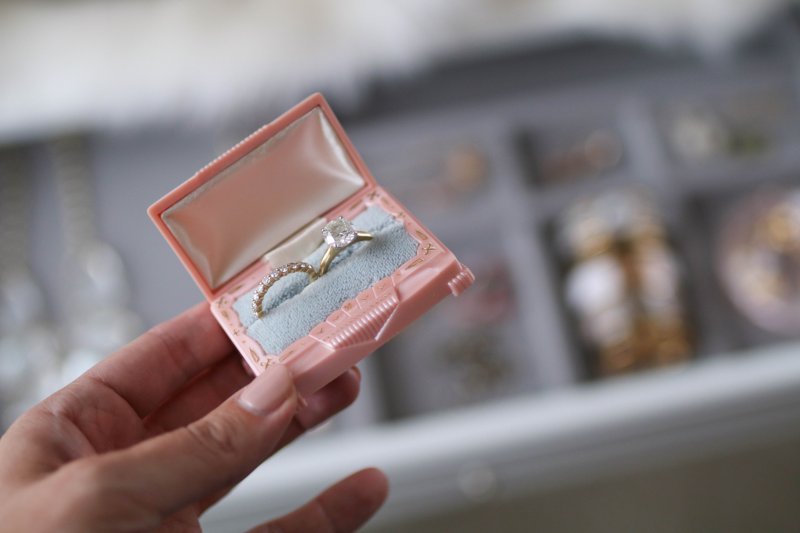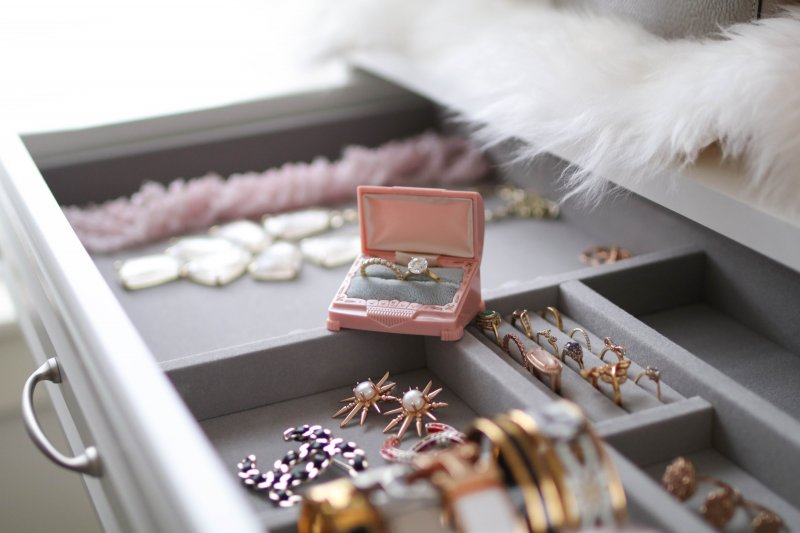 Similar Vintage Ring Box.  Trinket Vase.  Stacked Bracelet Storage.  Candle.  Similar Saint Laurent Bag.  Chloé Bag.  Mini Fur Rug.  Ivory Stone Necklace.  Drusy Bracelet.  Arrowhead Necklace.  Starburst Earrings.  Pink Ring.  Three-Finger Ring.
Hi, darlings! I've mentioned here before that I adore all things vintage… Vintage fashion, vintage furniture, and vintage jewelry all give my heart a little thrill that modern things just can't. Lately I've had a little fascination with vintage ring boxes and I wanted to share it with you because I think you'll love them as much as I do!
These pretty little keepsake boxes look so dainty sitting out on a dresser and are made to store special rings or a wedding set. I love the charming feel they give to my decor.
I got this particular one from this shop on Etsy, but as these are vintage they're often one-of-a-kind and you'll only find them in certain antique shops or collected by various Etsy sellers. Mine is a celluloid ring box from the 1950's, but I also love the satin ring boxes like this one from the 1930's and velvet ring boxes like this one from the 1910's.
I recently organized my jewelry in the new closet. I wish I could show you more of it, but it's still not finished. I ended up returning the curtain rods I ordered and I recently found out the tweed fabric we ordered to reupholster my little pink chair (you may have seen it here before) would take twelve weeks to arrive. So… With that being said, I think it will be a bit longer before I can show you a complete reveal. But I think when it's done it's going to be perfectly classic and feminine.
In the meantime, take a look at the darling little vintage ring boxes I found below. Click the arrows to browse through the items and if you see one you like, simply click on the photo to shop. If you end up getting one, let me know how you style it or display it… I'd love to see!