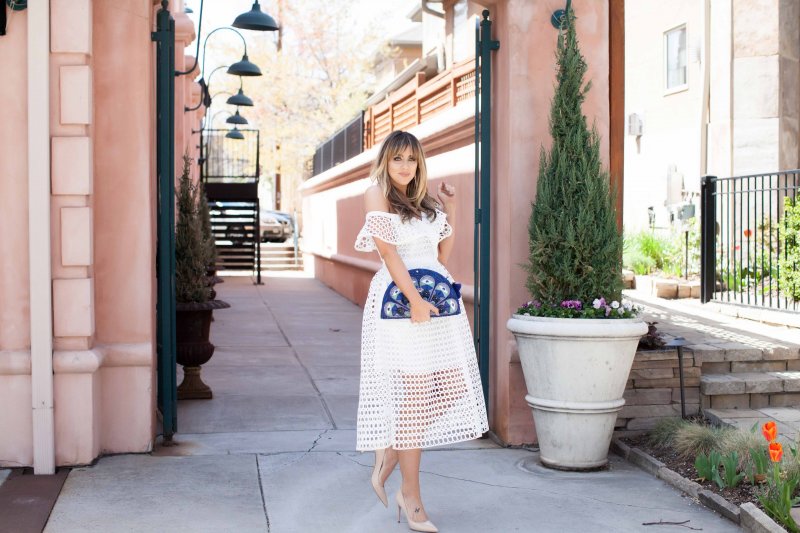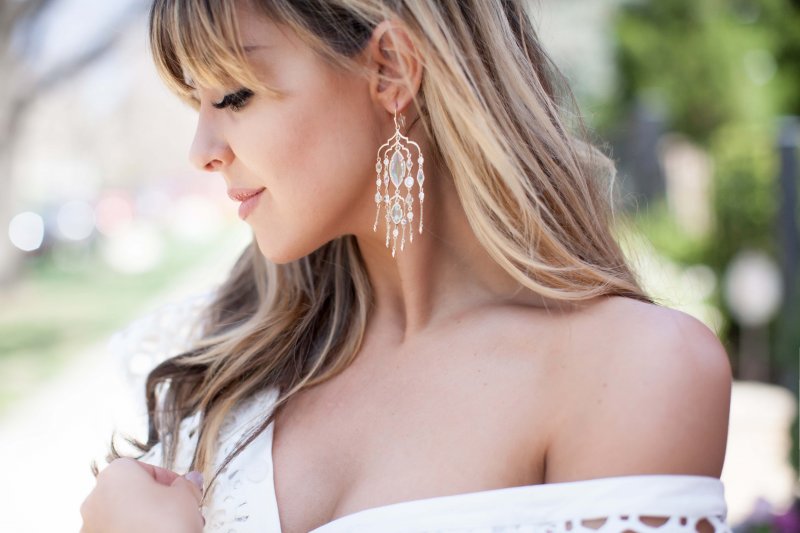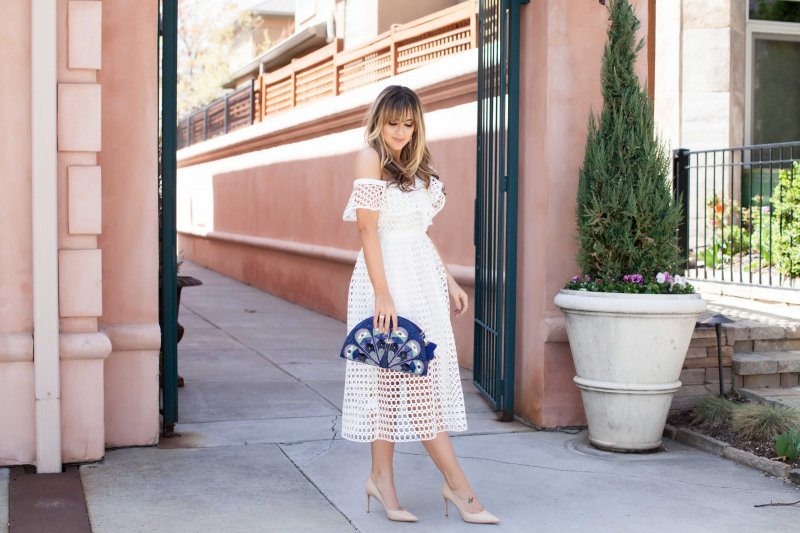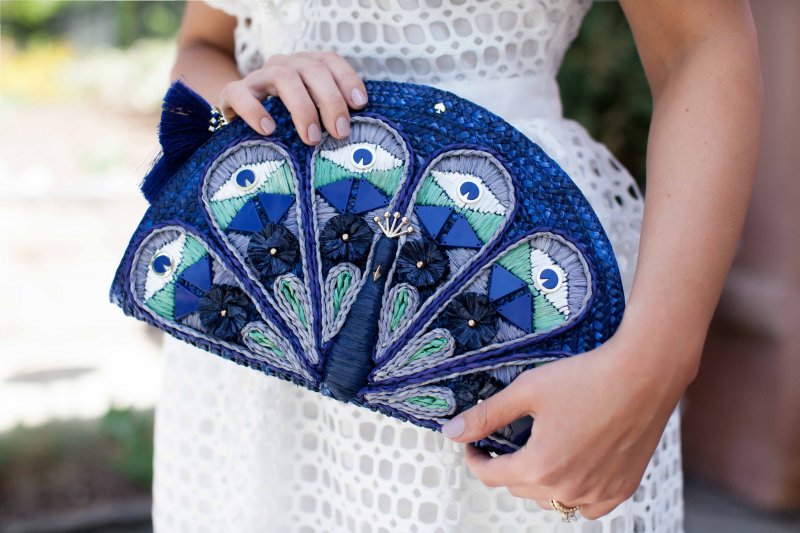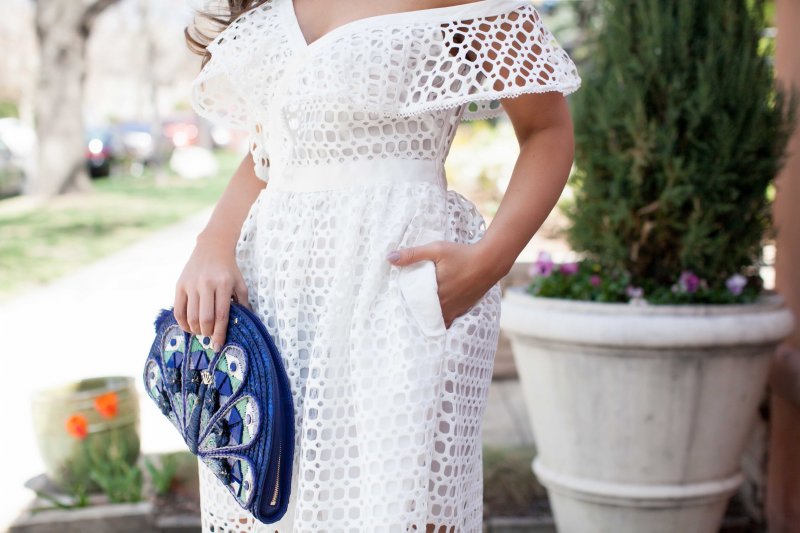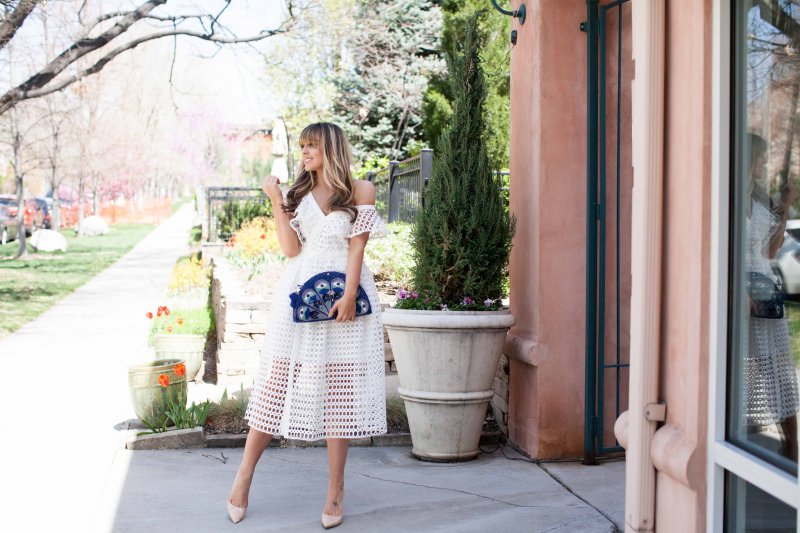 Earrings.  Dress.  Clutch.  Heels.
Hairstyle, Lashes, Tan, Nails c/o Glamour Bar Denver (Mention My Blog for $50 Off Lash Application)
This unique fabric reminded me of a cross between lace and netting, which made me think of fishnet, and then my Pisces drifted straight to mermaids. So… There you have it. This dress documents the day a mermaid and a peacock met and lived happily ever after.
Mermaids aside, this dress makes a statement. The beautifully structured netting ensures the ruffles cascading around the neck and chest stand at attention and everything from the neckline to the pockets are trimmed with the most beautiful canvas trim. The skirt is so full and perfect; it's impossible to wear this dress and not feel feminine. It will be the Little White Dress you end up reaching for over and over again.
Fit Details:  Runs a bit small. Go up one size.