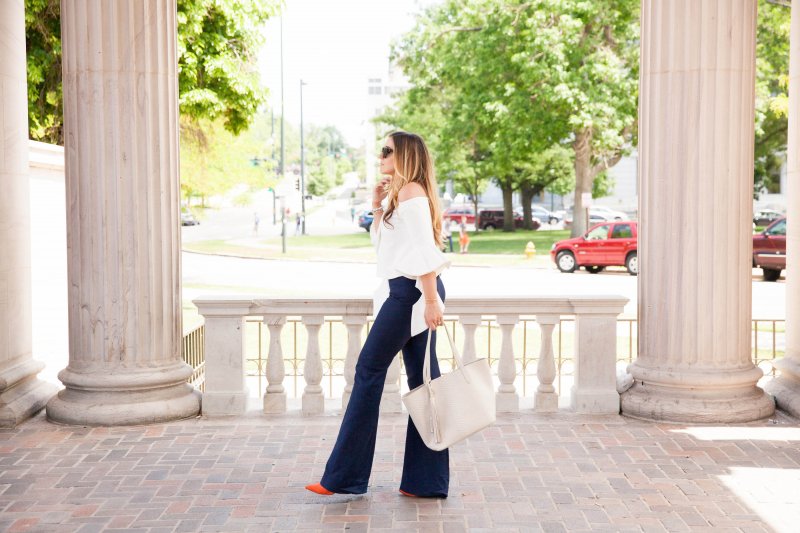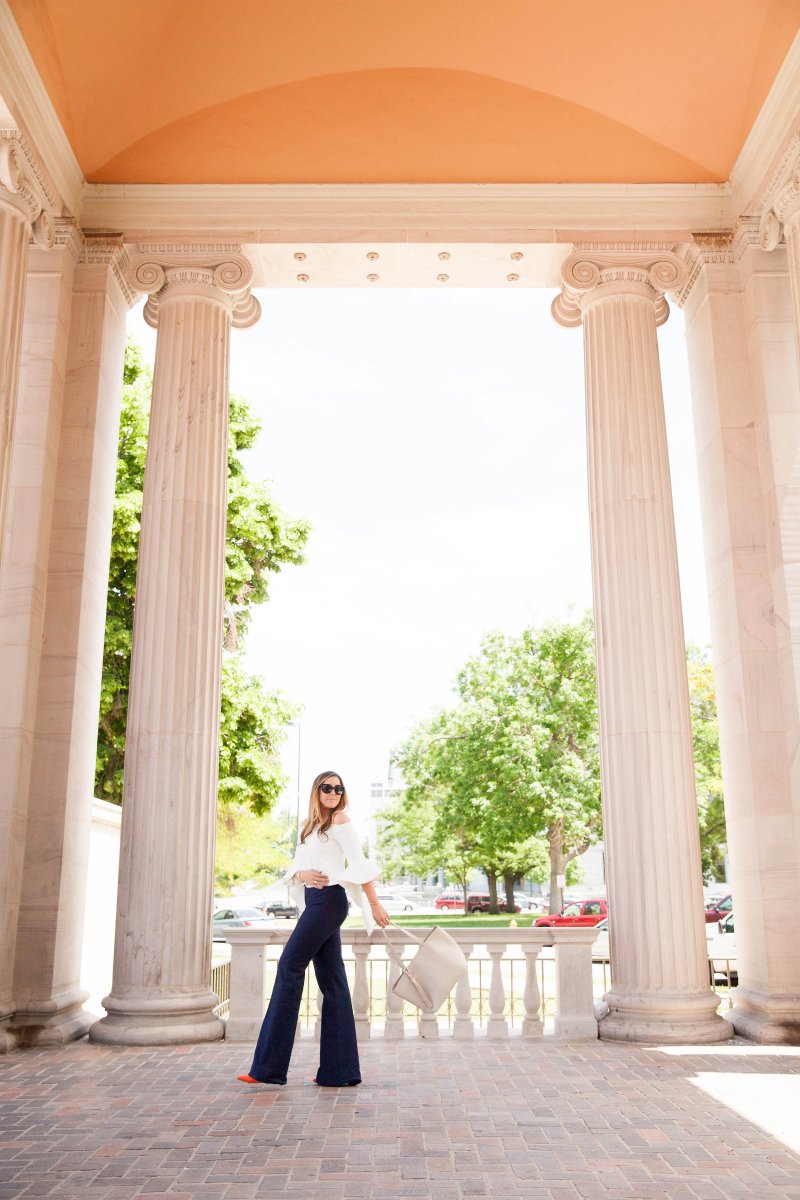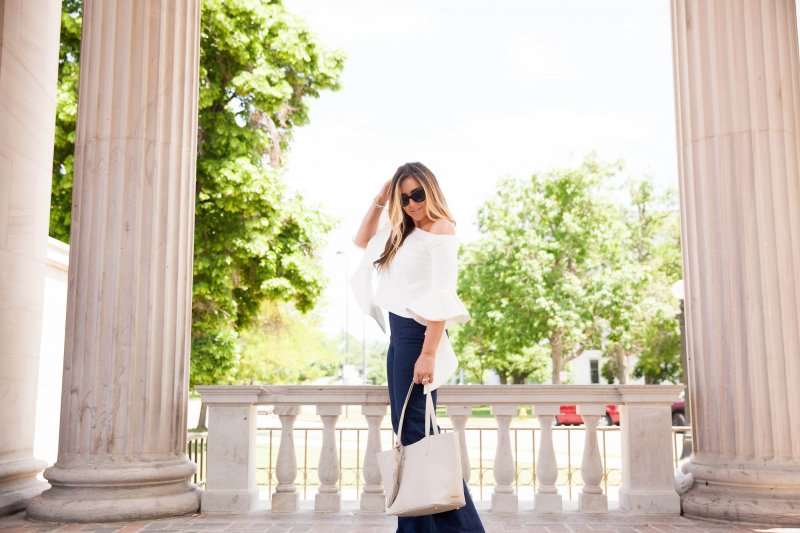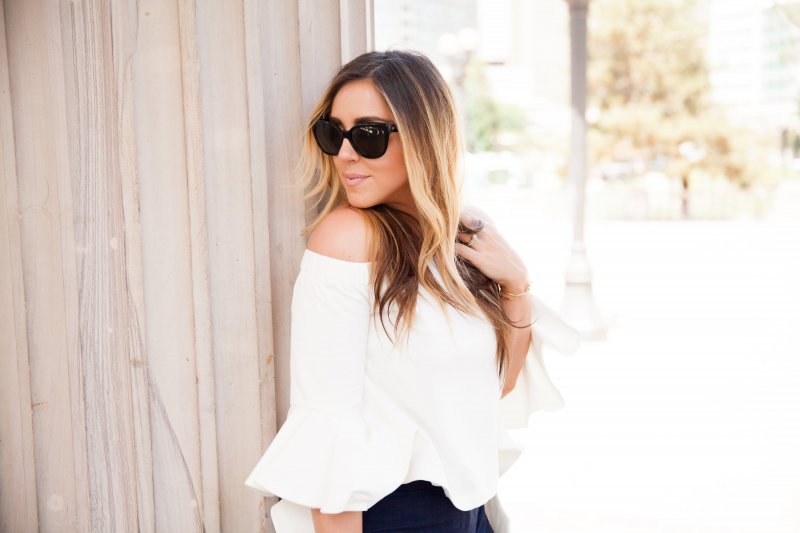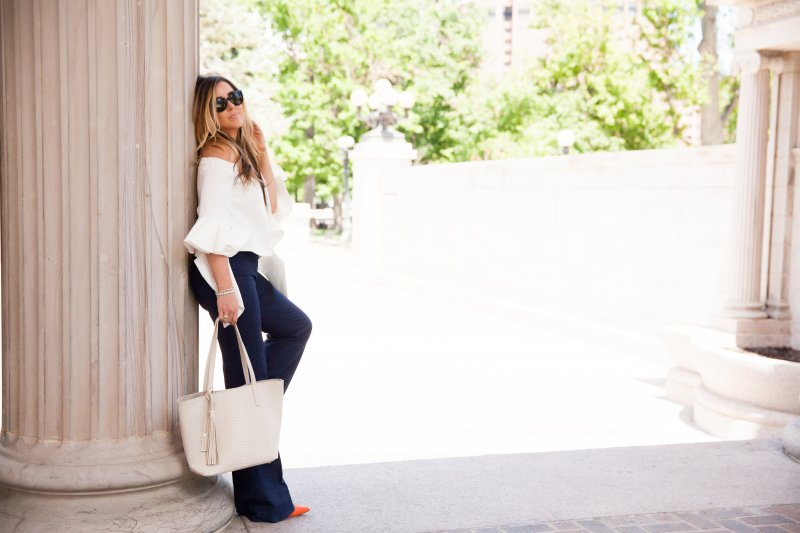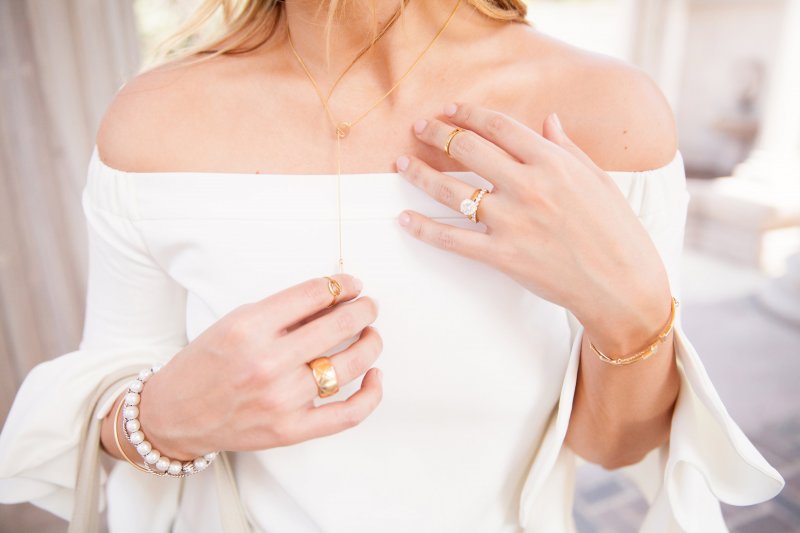 Sunnies.  Top.  Crop Version.  Similar Pants.  Tote.  Bag Tassel.  Heels.
Liberti Jewelry:  Necklace.  Coordinates Ring.  Freedom Ring.
I would probably live in dreamy sundresses and feminine skirts if I could. But sometimes it's good to switch it up. When I saw this top, I just loved the interesting frill detail on the sleeves and I knew it would make a statement. If you're ordering, go one size up as it's a bit short in the length… I'm 5'7″ for reference.
I paired this top with my favorite navy pants (still available in crop version) for a meeting downtown. Now I know you ladies in conservative offices will say you can't wear this top to work, but hear me out… How easy it would be to switch into this top after work with happy hour or date night?! So cute. I can't be the only one who used to pack an evening top and heels in my work bag?
Lastly, I just featured this beige tote on my Instagram. It's the perfect size to use as your handbag but still fits a laptop or file folder. I love the color and the cute little bag tassel you can add onto it.
If you want the back story on this incredible jewelry line, read this blog post. And if you want to know the back story on my orange pumps, read this blog post.
Happy Thursday, babes!!