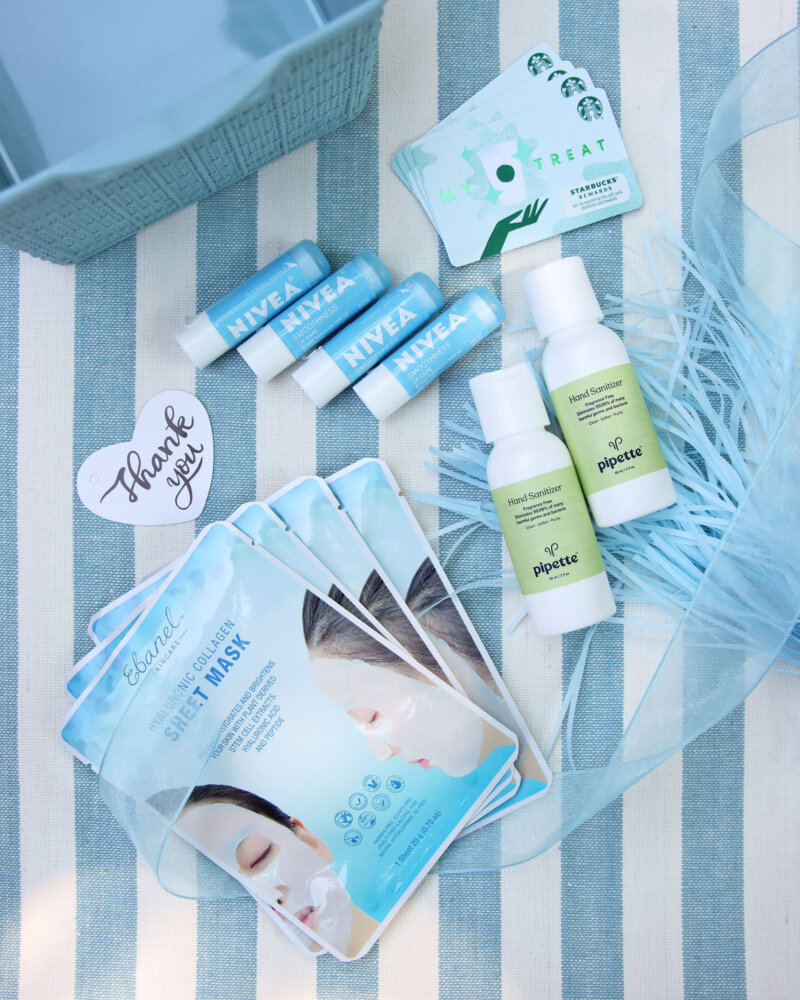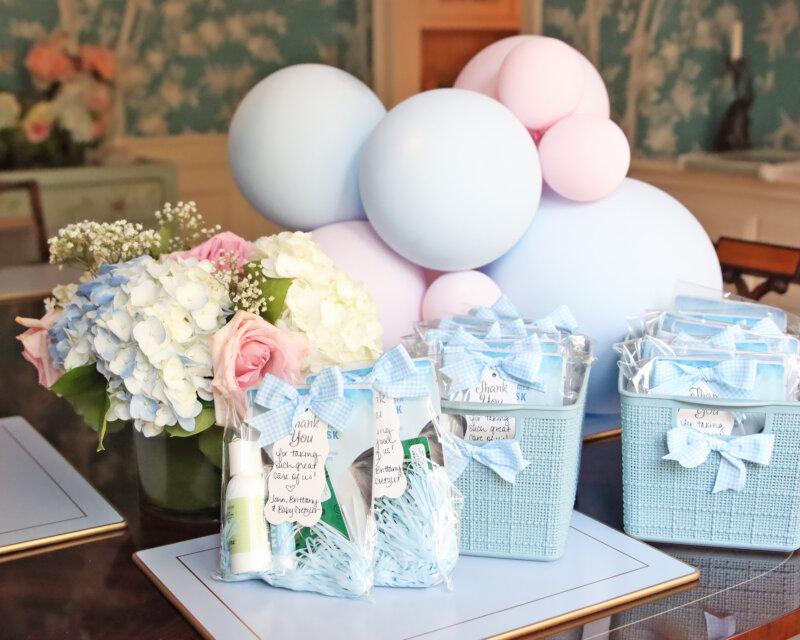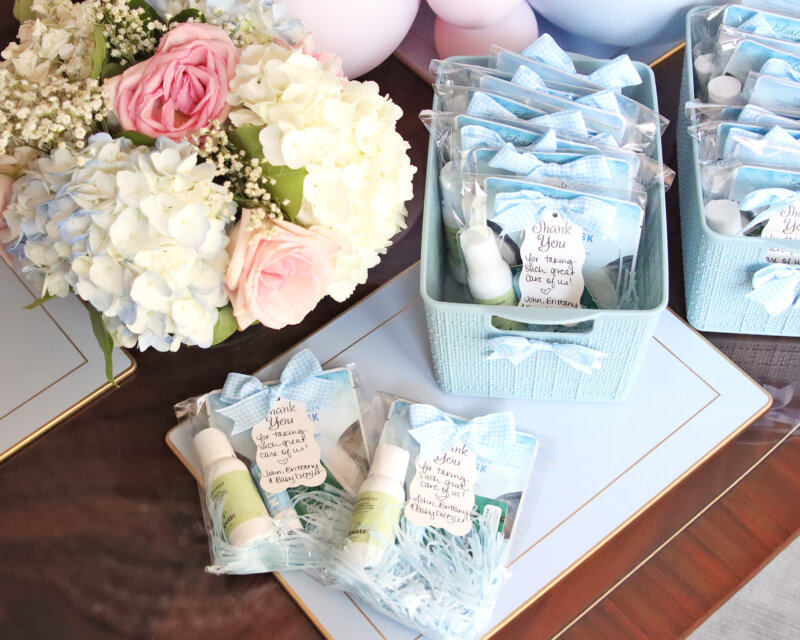 Blue Plastic Bins. Clear Plastic Bags. Blue Shredded Paper. Hyaluronic Sheet Masks. Hand Sanitizer. Lip Balm.
When I had Georgina in 2019, I had just begun to hear about gifts for labor & delivery nurses at the hospital. I thought they sounded like a fantastic idea to thank the people ensuring my baby girl arrived safely, so my mom helped me put some together. You can see them and read more in my post on Nurse Gift Ideas. My nurses loved these little goodie bags and after having a baby, I can't think of anyone who deserves a little gift more than the people who help you deliver your baby and care for both you and your baby after. It's such a vulnerable time in a woman's life (empowering, yes, but also vulnerable!) and the labor and delivery nurses are the people who will make you feel like a human again.
It seems every hospital varies on the number of nurses each patient will have during their labor and delivery experience. When I gave birth to Georgina, I had 2-3 nurses for every 12-hour shift. I stayed for two nights with my c-section as I had a fairly easy recovery, so I only needed about 12 gifts. This time, I think I will stay in hospital a bit longer because I have a toddler at home who loves jumping and crawling on Mommy! So I prepared 20 gift bags just in case. About 10 goodie bags fit in each of the blue bins I ordered.
Since we will be welcoming a baby boy this time, I decided to switch up my color scheme a bit. Here are some ideas for items you could include in your nurses gifts:
Pens
Hand Sanitizer
Hand Lotion
Sheet Masks
Lip Balm or Masks
Coffee Shop Gift Cards
I think bringing a small bin of snacks to your hospital room is a good idea because you can quickly grab something if you need it. It's nice to leave another bin at the nurse's station for them to share. The hospital I deliver at does have a fridge stocked with snacks on our floor and the little convenience shop is almost always open downstairs, so ask about this at your hospital tour before you pack. We didn't order meals in because the restaurant on site was great and delivered our meals to our room. They even prepped a little take-and-bake family meal for us to make the night we returned home. You can always leave any individually packaged snacks at the nurse's station when you leave if you find you don't need them – they will be appreciated!
This time, I've also ordered cookies from Suga Me Sweet here in Denver. They do a beautiful job at custom sugar cookies; they made cookies for Georgina's 1st birthday party (blog post here) among other events we've had the past few years. This time, they're creating some baby boy themed cookies with our sweet little guy's monogram to hand out to my nurses and we will also leave a small bin of cookies at the nurse's station for staff to enjoy as well.