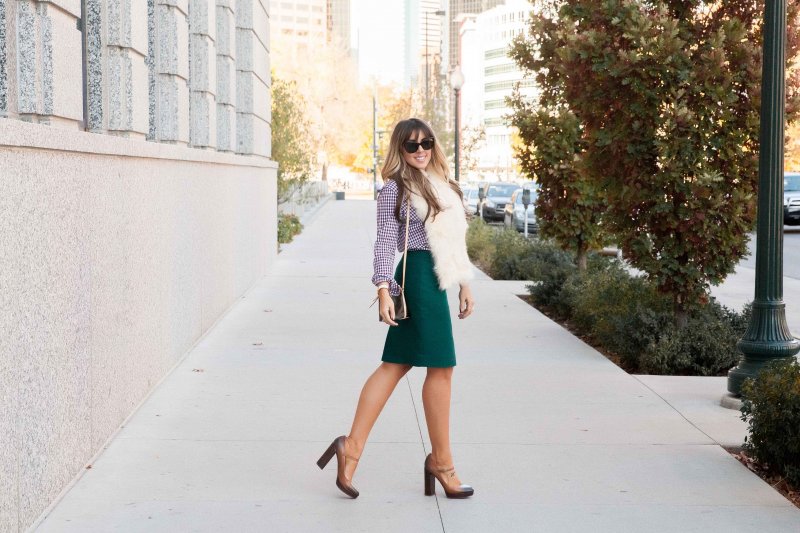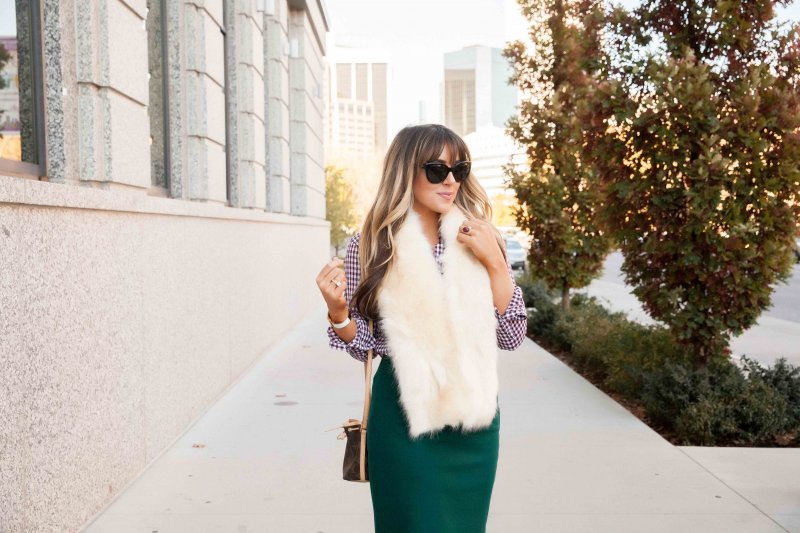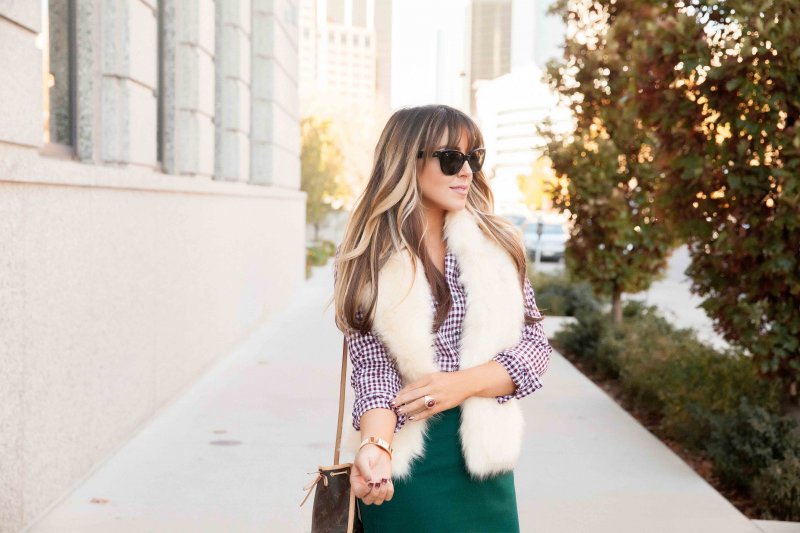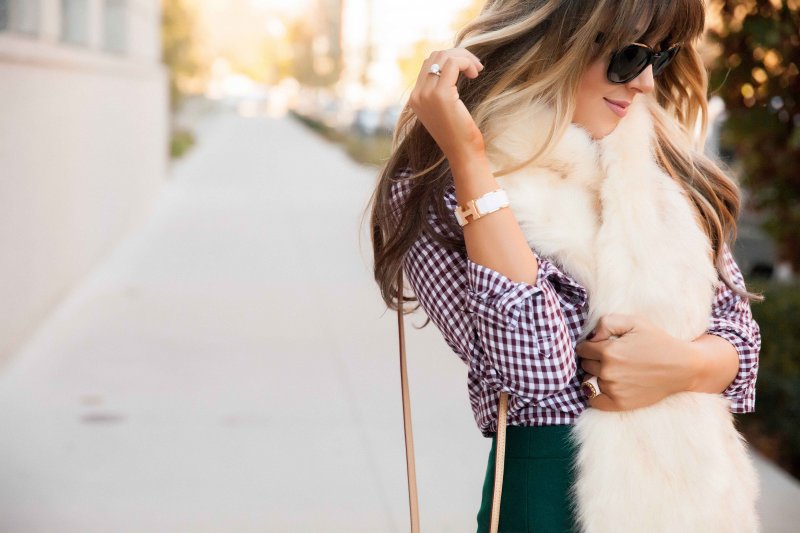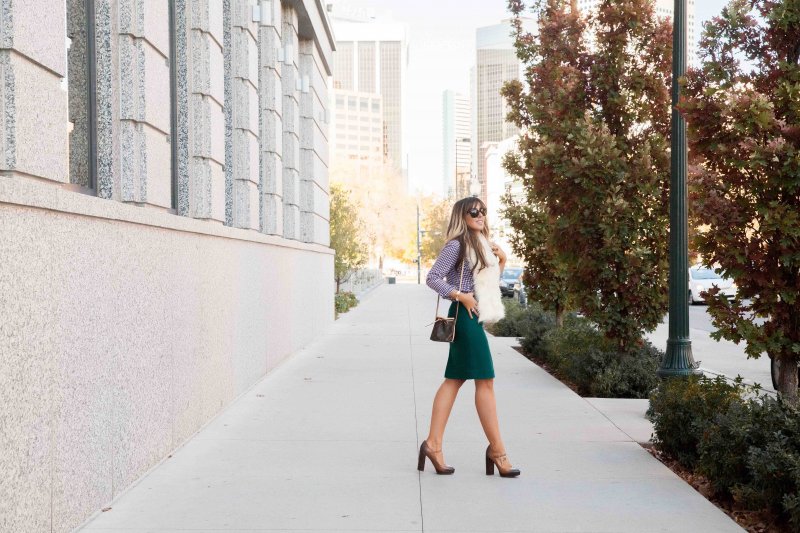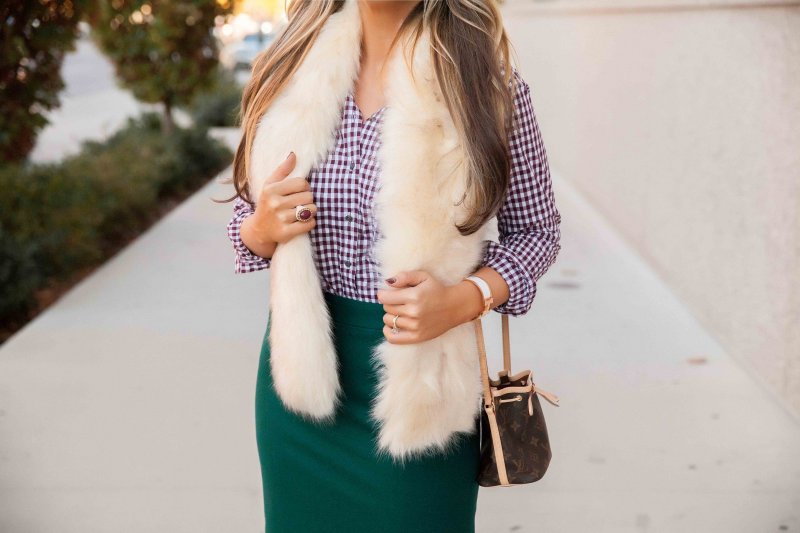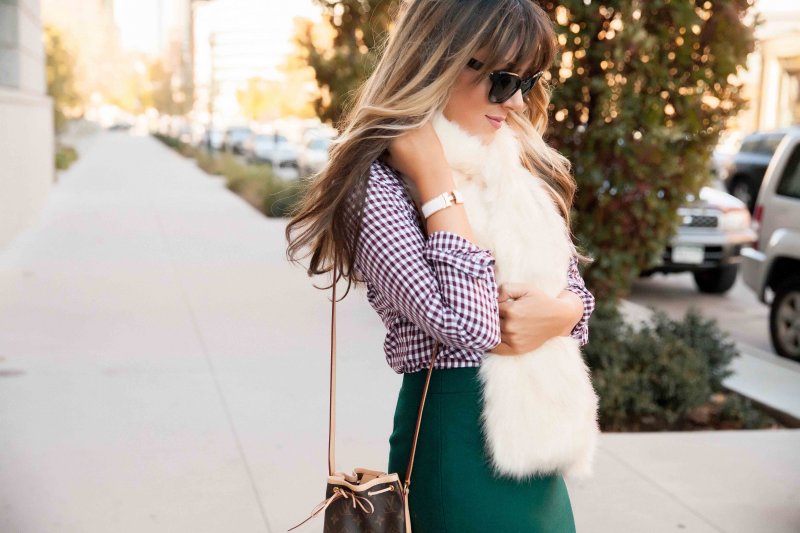 Sunnies.  Faux Fur Stole.  Gingham Shirt.  Skirt.
Blowout, Lashes, Tan, Nails c/o Glamour Bar Denver (Mention My Blog for $50 Off Lash Application)
This is one of my favorite looks I've featured this fall. (I say that nearly every time, don't I?! What can I say… I just truly love styling looks.) I like this one because it can really go anywhere this holiday season depending on the accessories you pair it with. It fits in at the office, can be dressed up for date night or holiday parties, and can even go a little cozy for your family activities.
I finished making my shopping list and am slowly wrapping a few gifts here and there as I find treasures for the people on my list. I can't wait to decorate after Thanksgiving… My husband has protested me decorating the tree any sooner! When I wrap gifts or decorate our home I like to listen to something festive in the background. Can you tell me your favorite holiday playlists or tv channels for holiday movies?