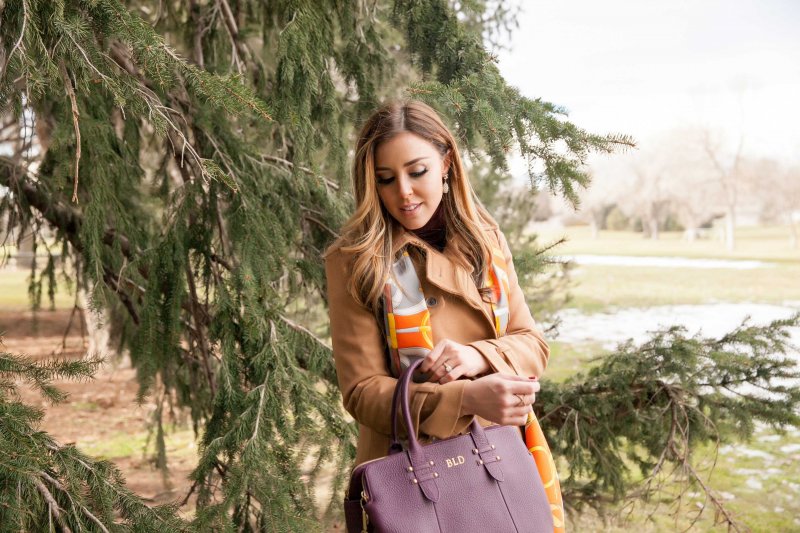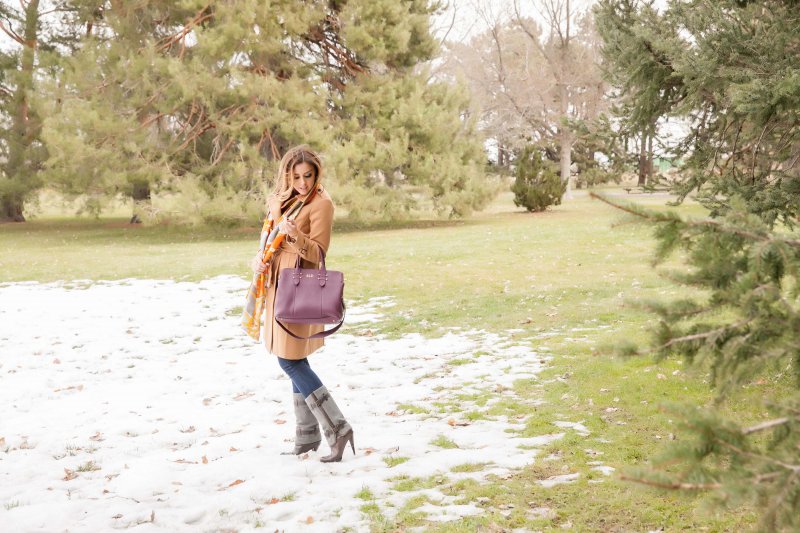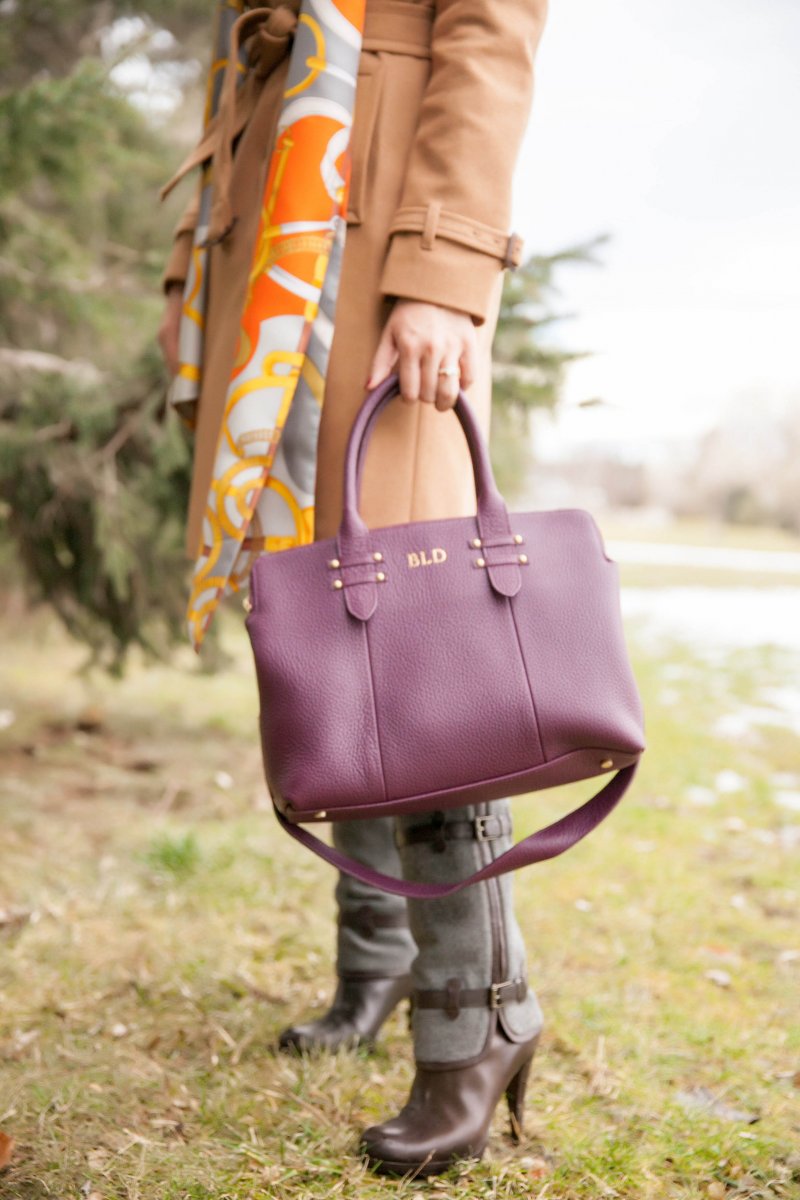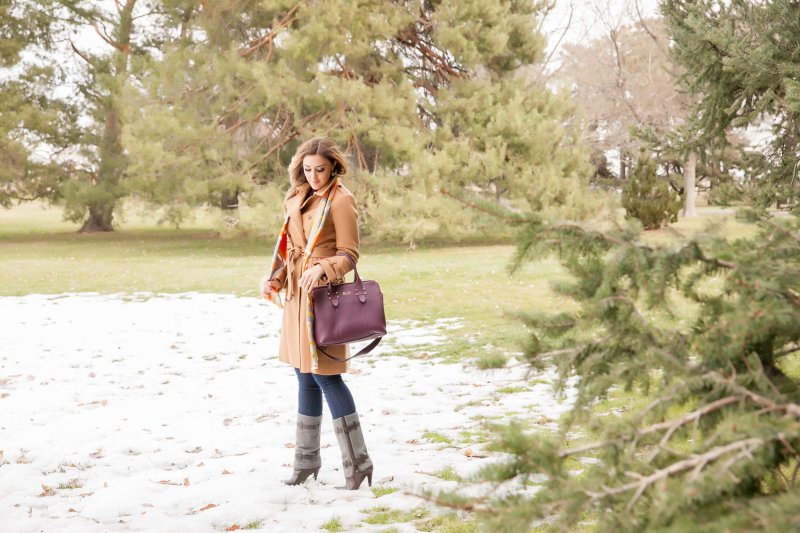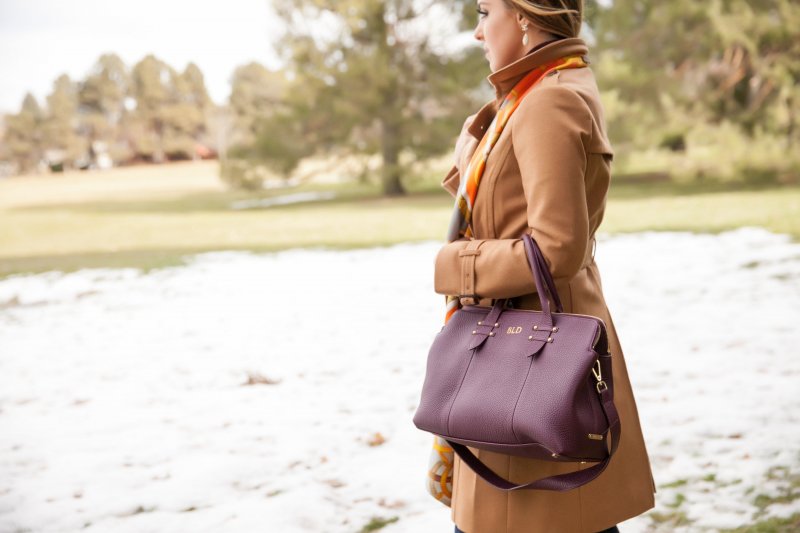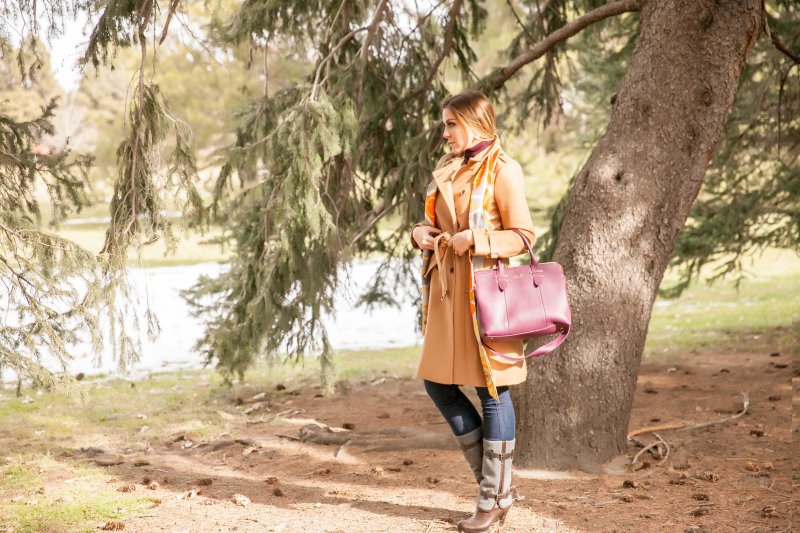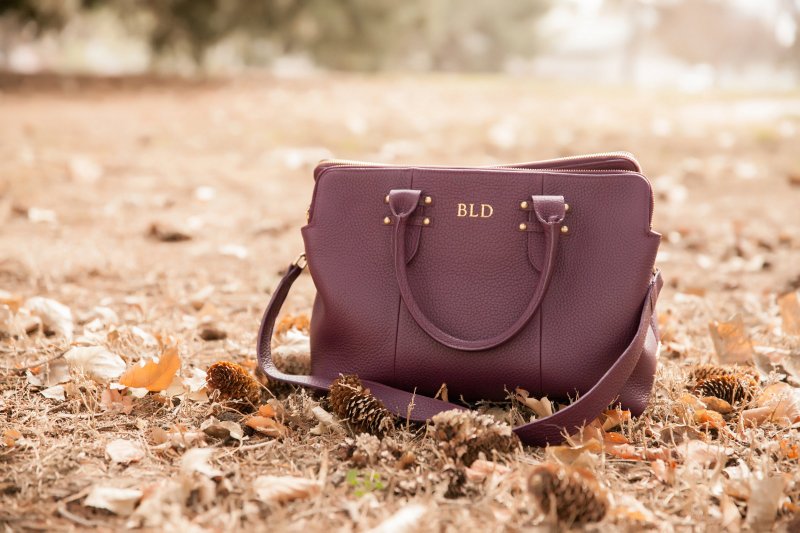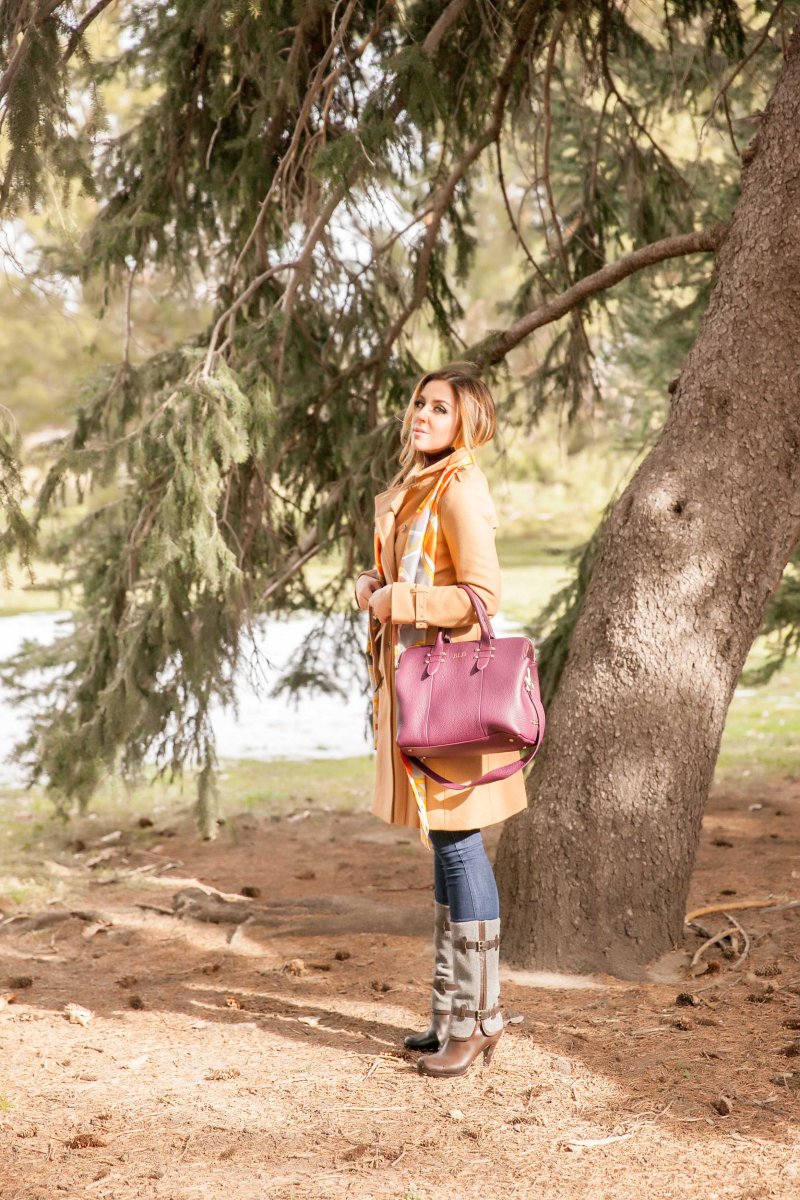 Hermès Maxi Twilly Scarf.  Handbag.  Similar Coat.  Similar Turtleneck.
After just a few posts between Christmas and New Year's Eve, I'm back and ready with lots of fun new content for you guys in the new year. I have some ideas for makeup tutorials, outfit ideas, and trend reports, but I'd love to hear any requests you may have for me. What would you like to see more of this year on The Cashmere Gypsy? Beauty reviews, makeup tutorials, more casual outfits, more formal outfits? Let me know what you'd like to see and I'll do my best to provide it.
I adore camel coats… They're one of my favorite classic coat styles, along with the navy military-style coats I posted about recently. If you want to invest in a flattering, timeless coat… My advice is to go camel or navy military. These coats look polished, sophisticated, and expensive on their own with very little styling or accessorizing.
My favorite feature of a camel colored coat is how beautifully it pairs with so many gorgeous colors. Here, I've paired my camel coat with a wine/marsala turtleneck and handbag, but I've also worked in tones of yellow, gold, and soft gray with my scarf and boots. It's safe to say strong jewel tones will best make a statement, but you really can't go wrong with these iconic coats.
If you'd like to add a camel coat to your wardrobe, browse my picks down below. The coat I'm wearing above is from J.Crew but just recently sold out before I was able to post this look. I've included my favorites in the slide below; click the arrows to scroll through the items and when you see one you like, simply click to shop.
Be sure to follow me on Instagram @brittanypillard… This week I'm going to be giving away a 2016 agenda so you can start the new year off organized and prepared for anything. Stay tuned!