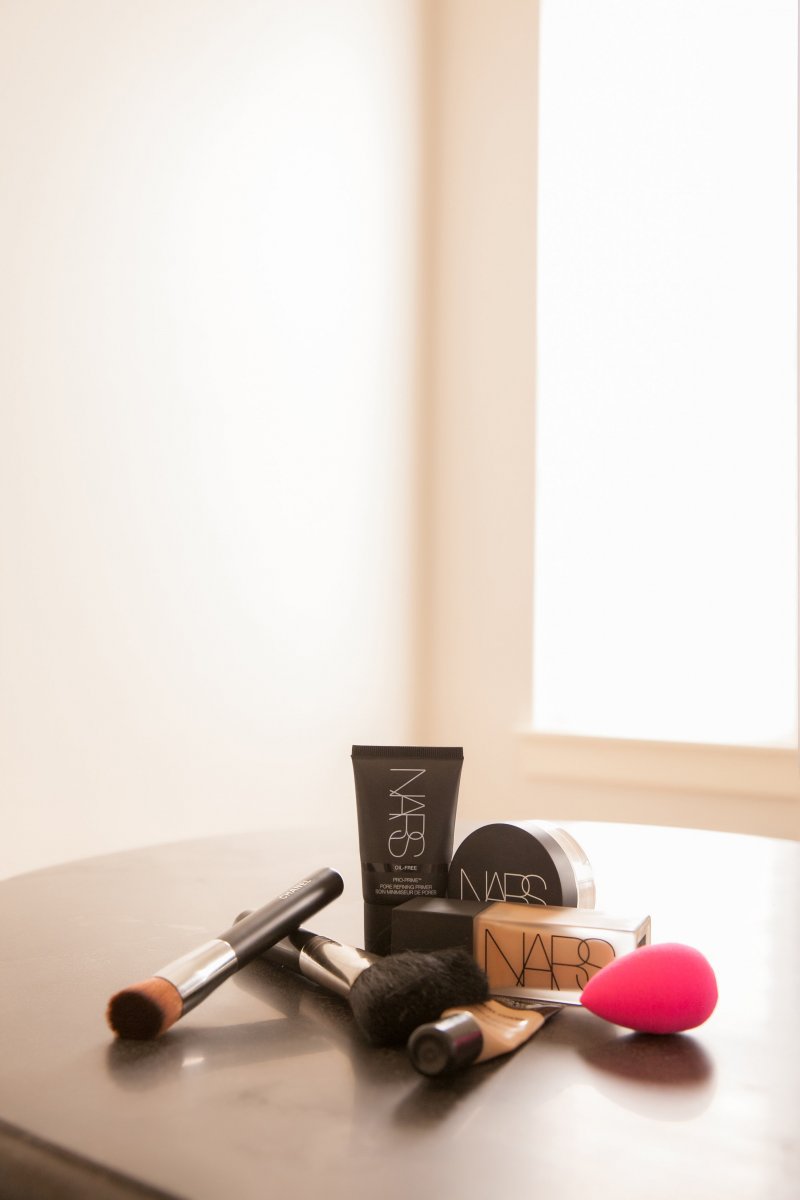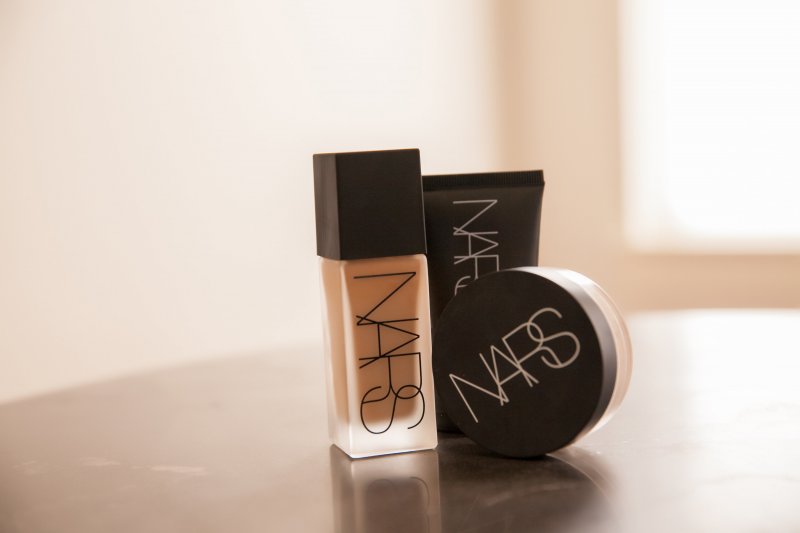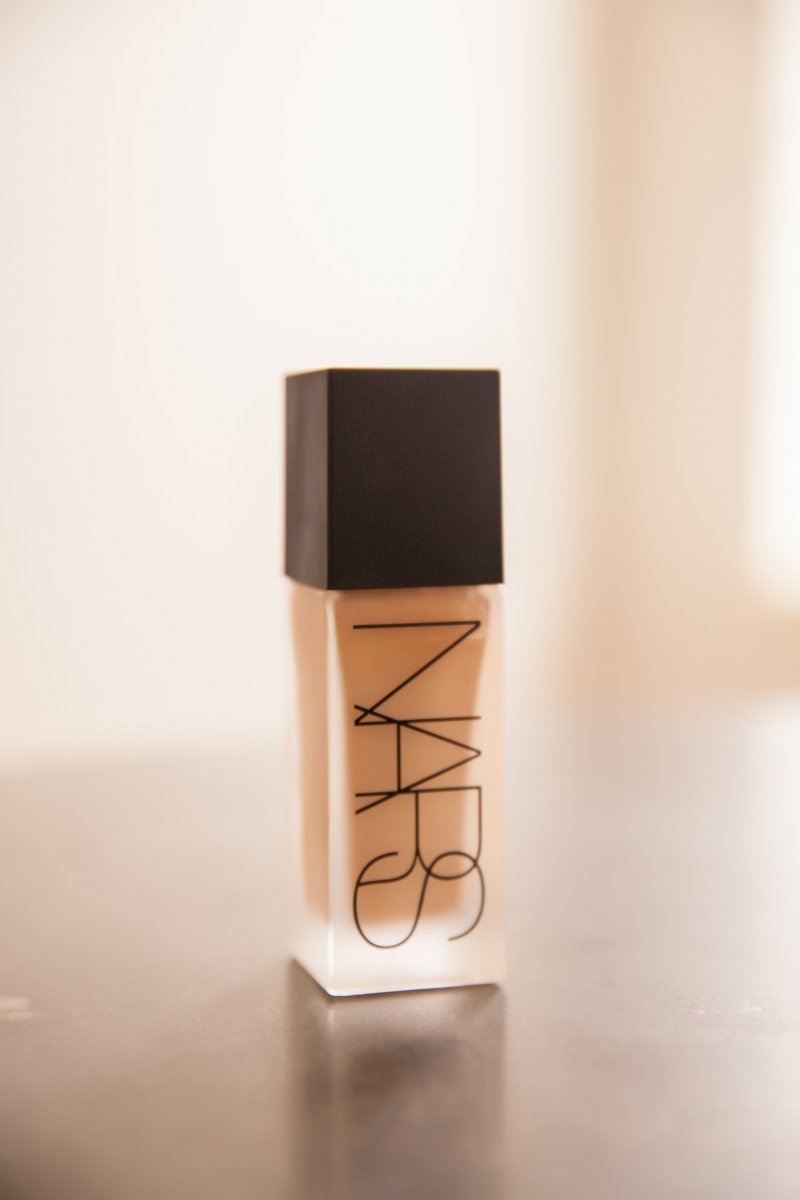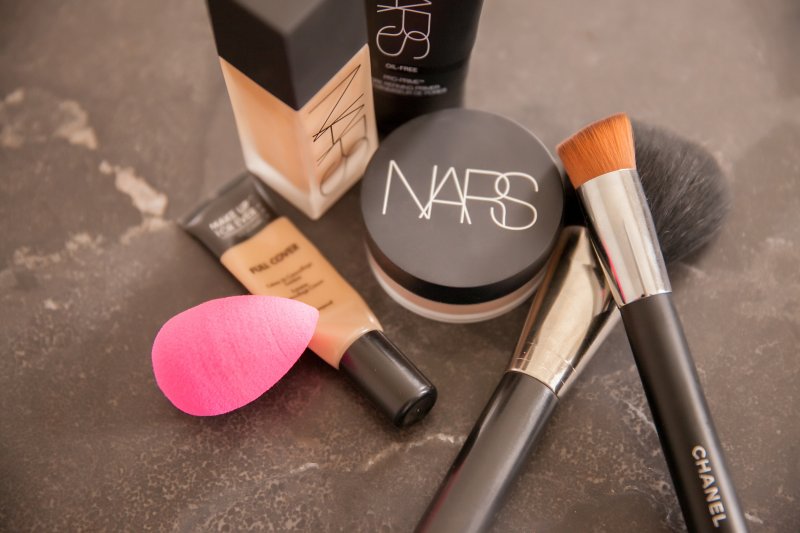 Pore Refining Primer.  Pink Color Corrector.  Small Under-Eye Brush.  Foundation Brush.  "Barcelona" Foundation.  BeautyBlender.  "Ivory" Concealer.  "Desert" Powder.  Powder Brush.
In the video above, I start with a clean face and the first step (primer + under-eye color correction) from my dark circle correction post. This easy step creates a smooth, poreless base for the full-coverage foundation look I walk you through in the video above.
I hope you enjoy this tutorial. As many of you know, I usually don't get much sleep and as a result this look is one I've relied on many times for taking photos, filming videos, and special events. It conceals my sleepless nights, fine lines, and breakouts and it lasts all day. If you wear this for a wedding or special event, just tuck some oil blotting sheets in your bag to touch up.
You can find product links directly under the video above. Or… Click through the arrows to scroll through the image slide below. When you see a product you want, simply click on the image to shop.
If you prefer a light-coverage look, please watch my 5-Minute Daytime Makeup Tutorial and 5-Minute Fall Makeup Tutorial.