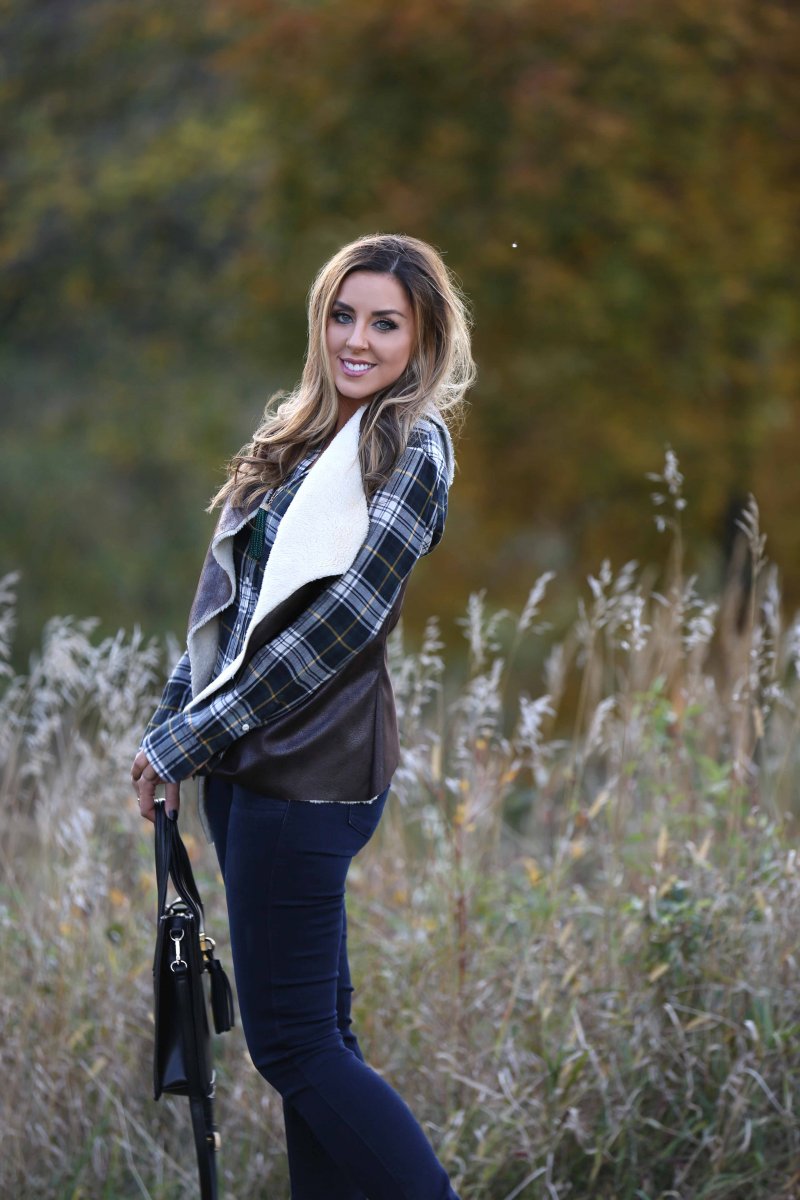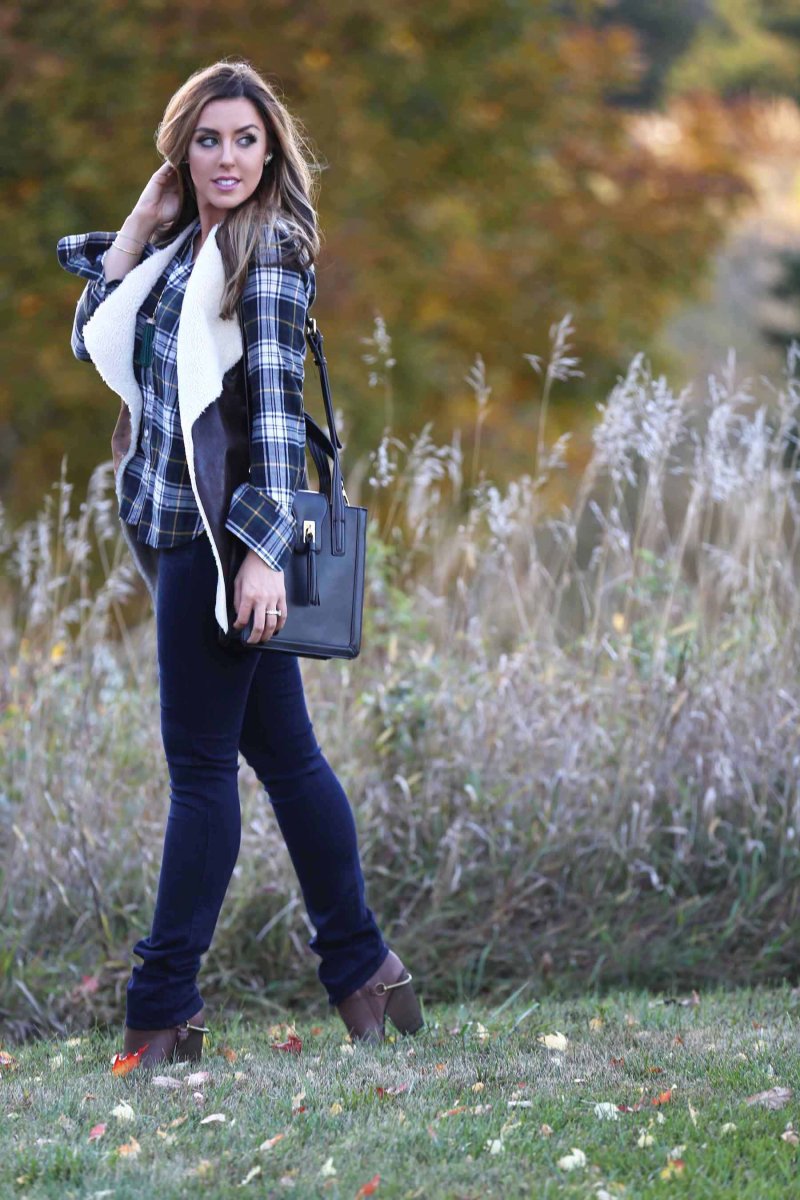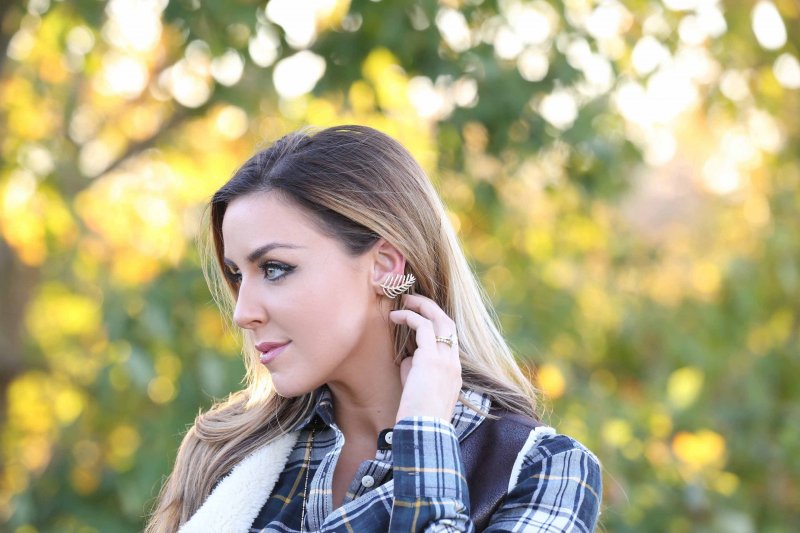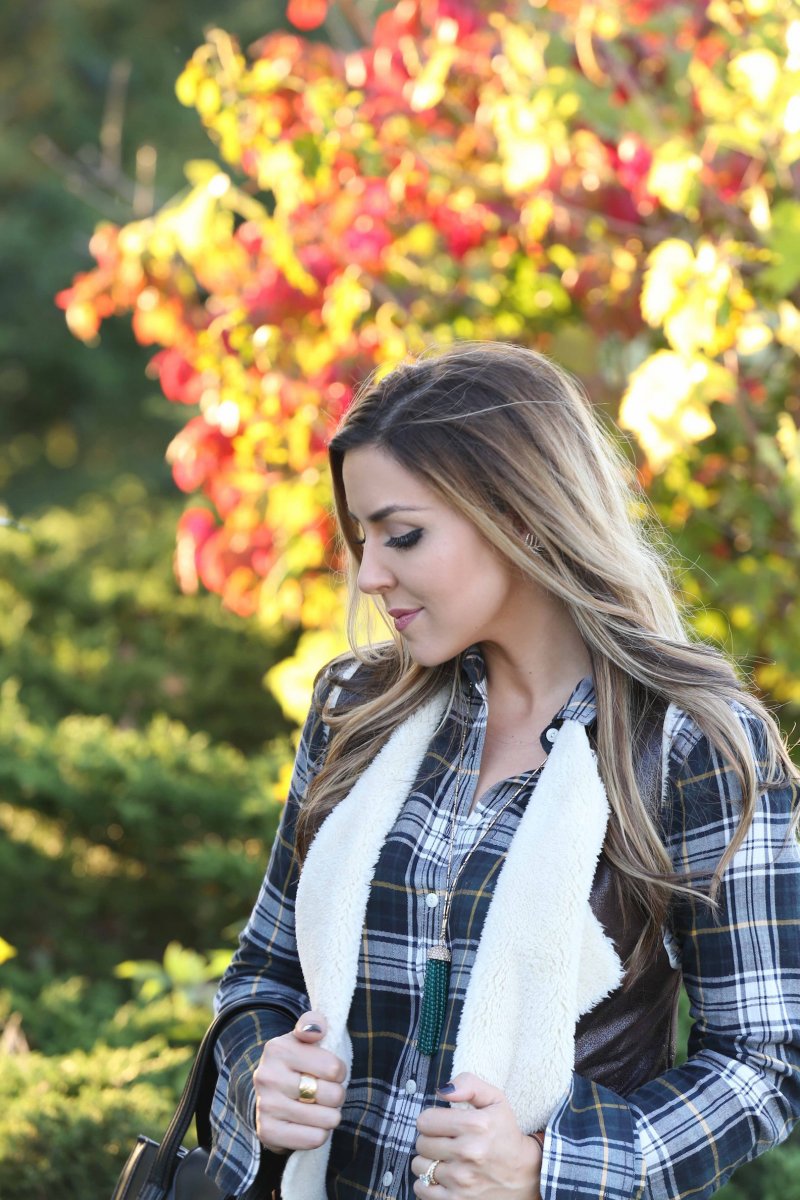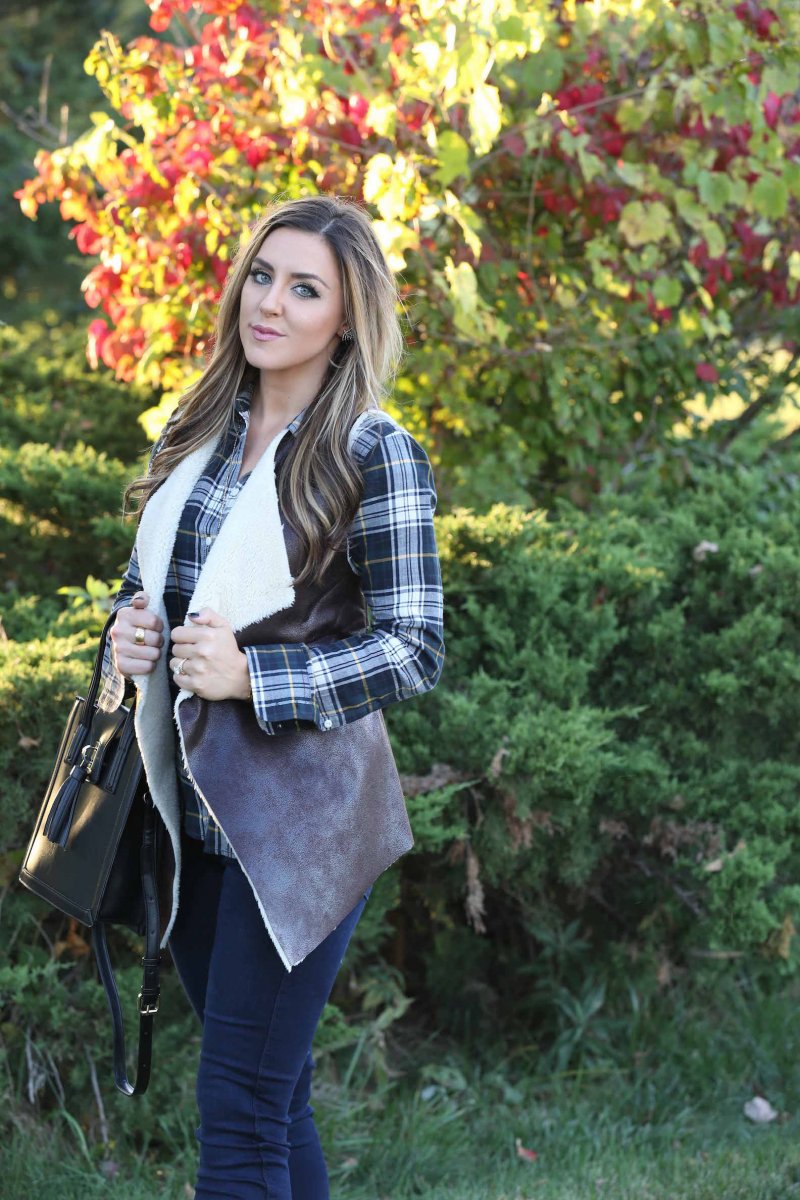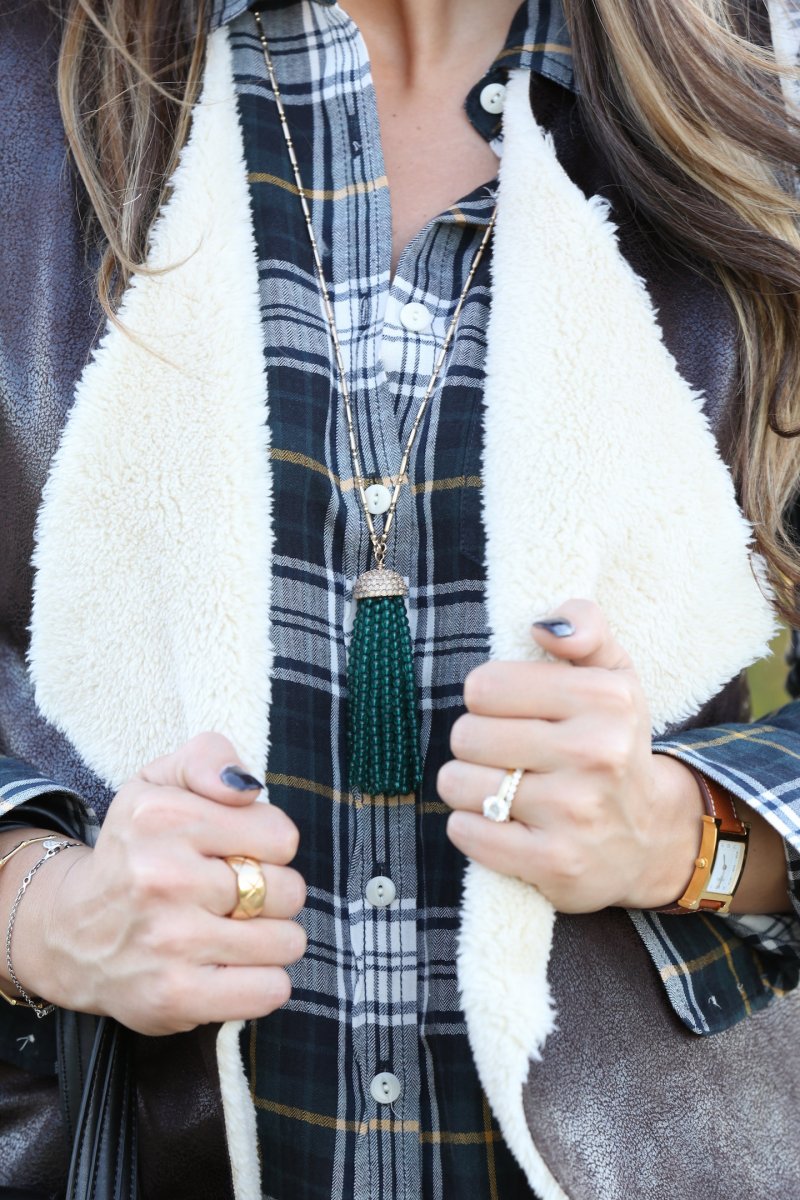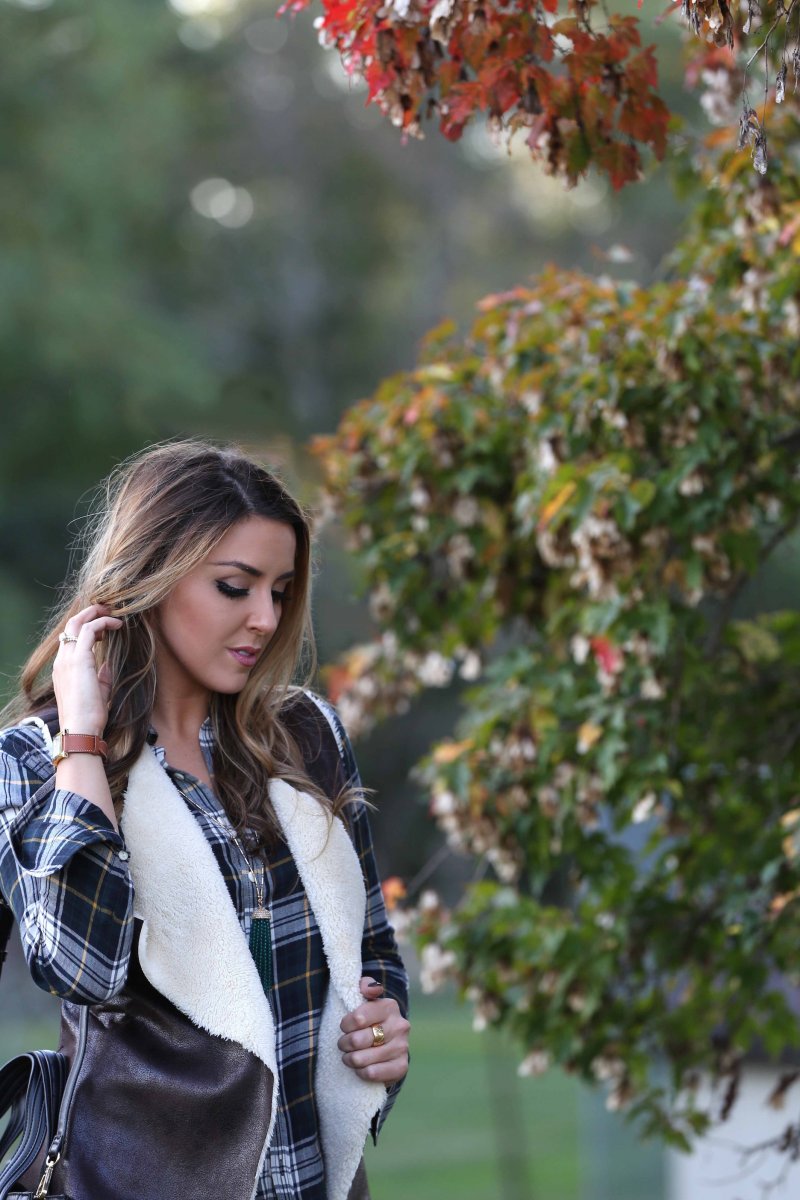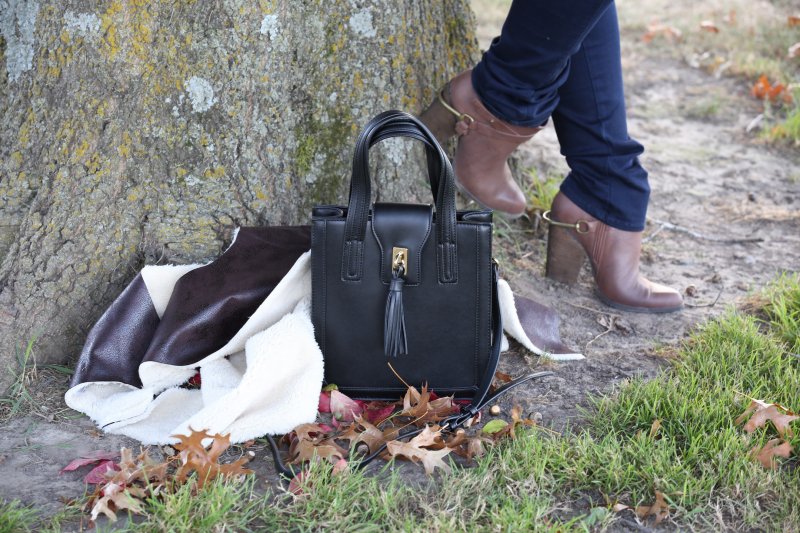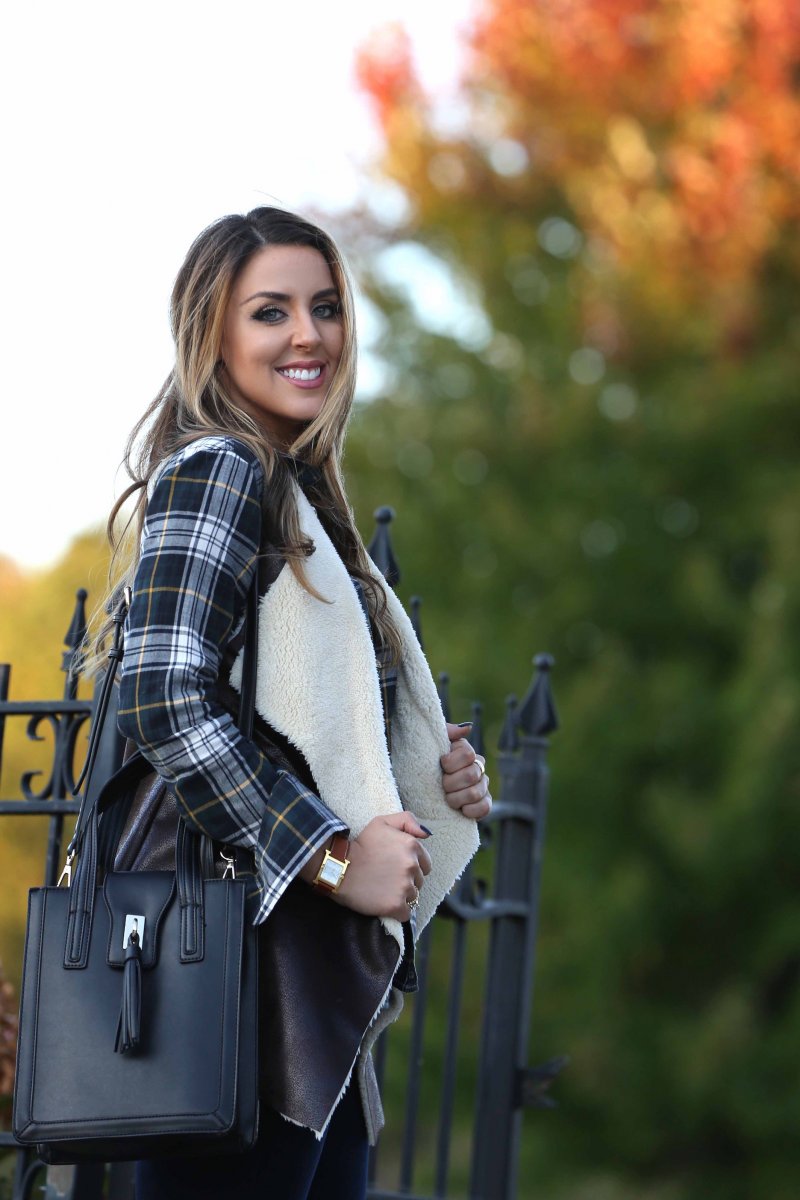 Earrings.  Tassel Necklace.  Plaid Flannel (Old – Similar Linked in Slide Below).  Faux Shearling Vest.  Jeans.  Booties.  Tassel Bag.
Photography by James L. Jones Photography
Co-hosting my friend Sarah's baby shower had an added bonus… I was able to see my family in Iowa after the shower.  Luckily, my uncle is a photographer and was willing to snap photos of some new fall pieces I was wearing at my family's farm in Iowa. I love fall in the Midwest. The leaves are just beginning to change and there is a crispness to the air. Why can't fall last 6 months?!
I've been wearing my lip look I showed you how to get in my Bridal Lip Tutorial so often this fall. I love the rose tones in the lip color and find that it complements the fall shades in my wardrobe perfectly.
I went on a bit of a jewelry binge last week… Snapping up this gorgeous ear crawler set I'm sporting and an emerald tassel necklace. If you haven't seen Olivia Palermo's collection for BaubleBar, you need to check it out. I have my eye on this necklace from her collection as well… Vintage-inspired pieces get me every time.
I found the vest, bag, and boots at Nordstrom and was really happy with the quality and price of all three. They're easy pieces to work into your casual fall wardrobe and give it a bit of an update. These jeans were an emergency purchase since I forgot all my jeans drying in Denver!! But… I really like how comfortable and slimming they are. I would order a size down as they are very stretchy.
Not wanting to leave my family and these gorgeous Iowa fall days!! But I have a bit of excitement to look forward to… I'll be co-hosting a fun giveaway coming up with some fellow bloggers. If you're a fashionista or handbag collector, you won't want to miss it, so stay tuned!!