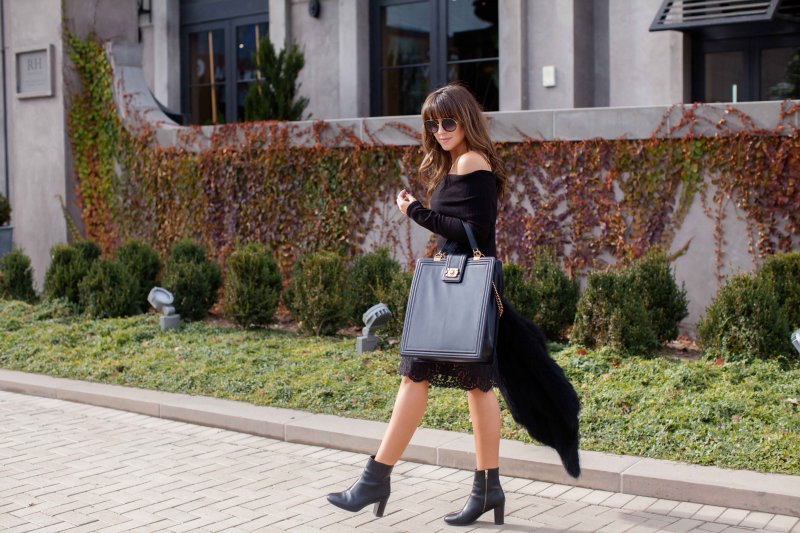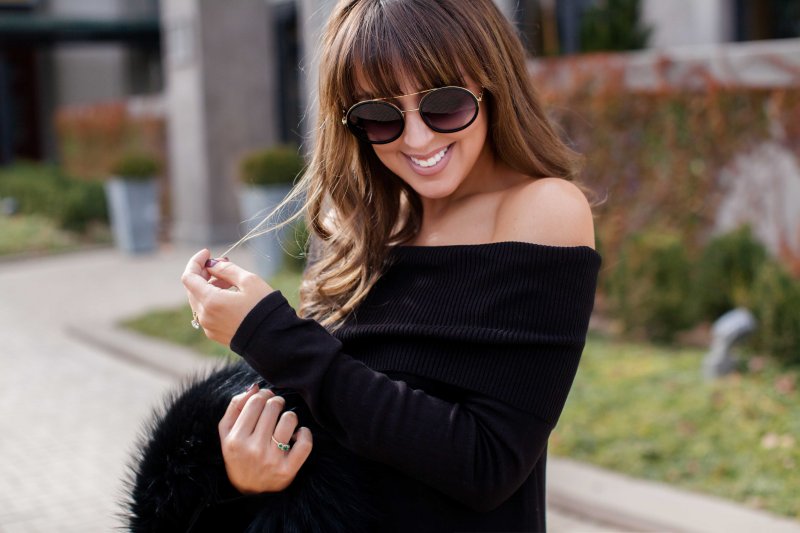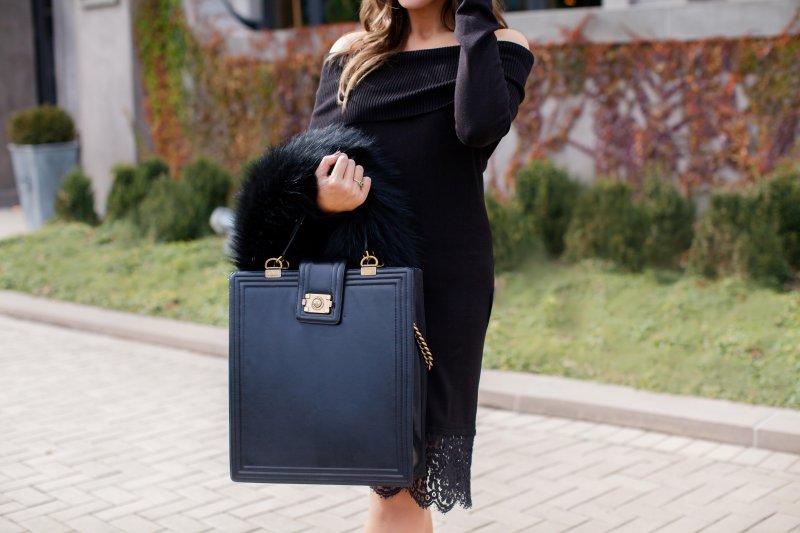 Hair, Tan, Nails c/o Glamour Bar Denver
Favorite Off-Shoulder Sweater Dresses

When I lived in the Midwest, the winters announced their presence around November with dark, dreary days and piles of snow and treacherous ice patches that didn't leave until around March when the snow near sidewalks and streets had been tinged a depressing dark brown from dirt, sand, and car oil. Ever the determined sort, Midwesterners trudge through the snowy sludge and go about their business for months on end with minimal complaining. I've seen videos of Minnesotans cross country skiing to work atop feet of snow in the Minneapolis streets. I've witnessed Iowa farmers calmly shoveling their way through snow to take care of livestock every morning and evening. It's just how we were raised; don't complain too much, because there are fourteen days of beautiful spring weather ahead! (Before the sweltering, humid summer sets in.)
Imagine my surprise when I moved to Colorado, the state known for snow and skiing, and learned that Denver winters are usually mild with nonstop sunshine, temperatures that hover anywhere between 40°F and 70°F, and the rare monthly dumping of snow that melts the next day. "It's so cold!" Coloradans will say, as they pull their parka tighter to shield themselves against the 35°F chill under the blazing Denver sun. Our average January temperature is 45°F. I've actually found myself missing the cold temperatures and snow this winter; I'm the type that loves burrowing in for a weekend next to the fire with a great book while the snow falls softly outside.
The past few years, Denver seems to reach its coldest in February and March, just when I'm trying to shoot Spring outfits. So because I've felt cheated out of my usual number of snow days and because it's 32°F outside today, I am rebelling against the pressure to write about spring break ensembles and am writing this blog post as an ode to sweater dresses instead. These dresses are those versatile creatures that allow us to pile on furry vests, tights, and over-the-knee boots one chilly weekend in March and when the temperatures rise a few days later, they pair just as well with sunglasses, bare legs, and your favorite booties. Aside from versatility, I've found that men seem to especially like these dresses on women. After careful thought, I've decided it's because the off-shoulder style appears as if it may fall off at any moment. (I'm sorry, but I'm always honest with you.) And as I mentioned in this blog post, I haven't met a woman's clavicle that isn't beautiful.
So here's to tricky weather, beautiful clavicles, and like our favorite groundhog, rebelling against Spring for a few more weeks.
Get the Look: