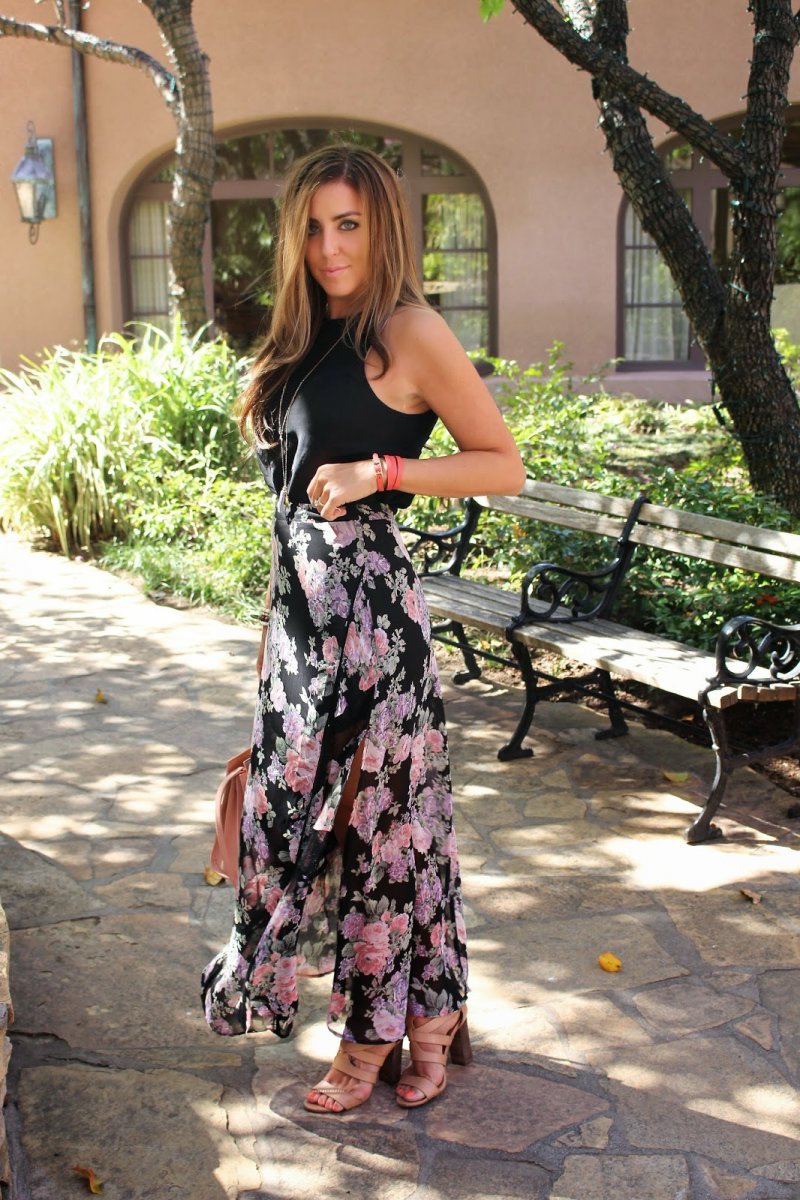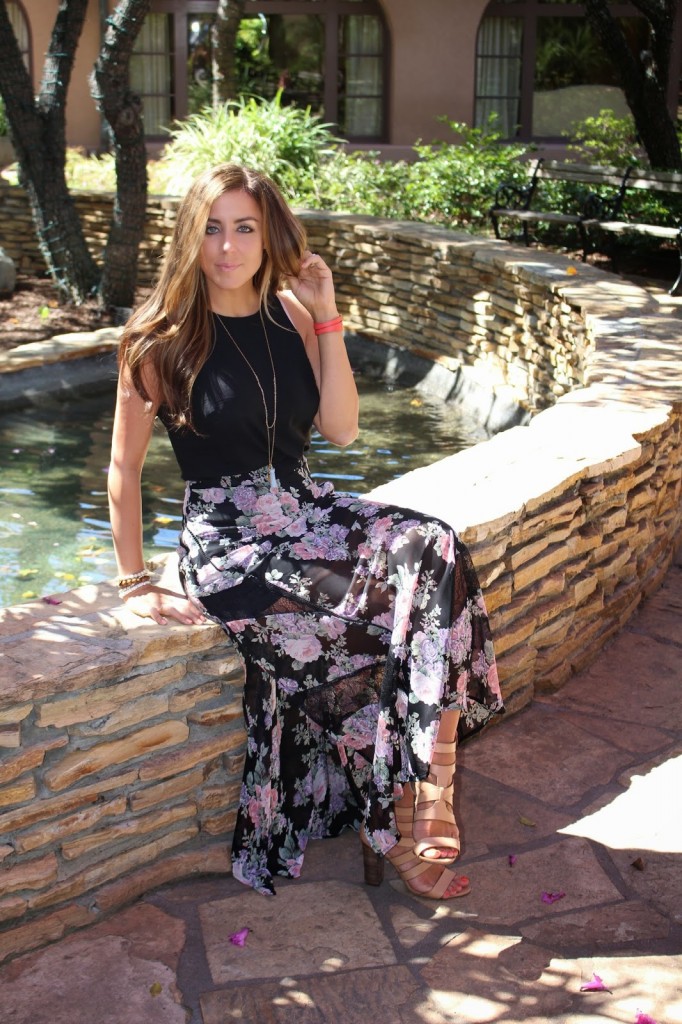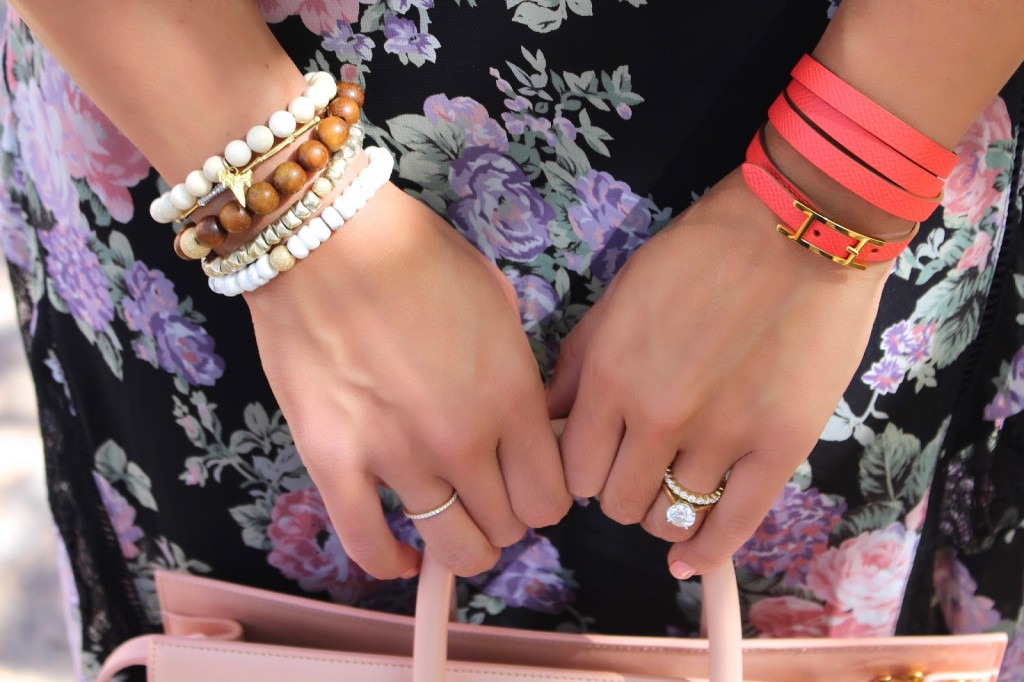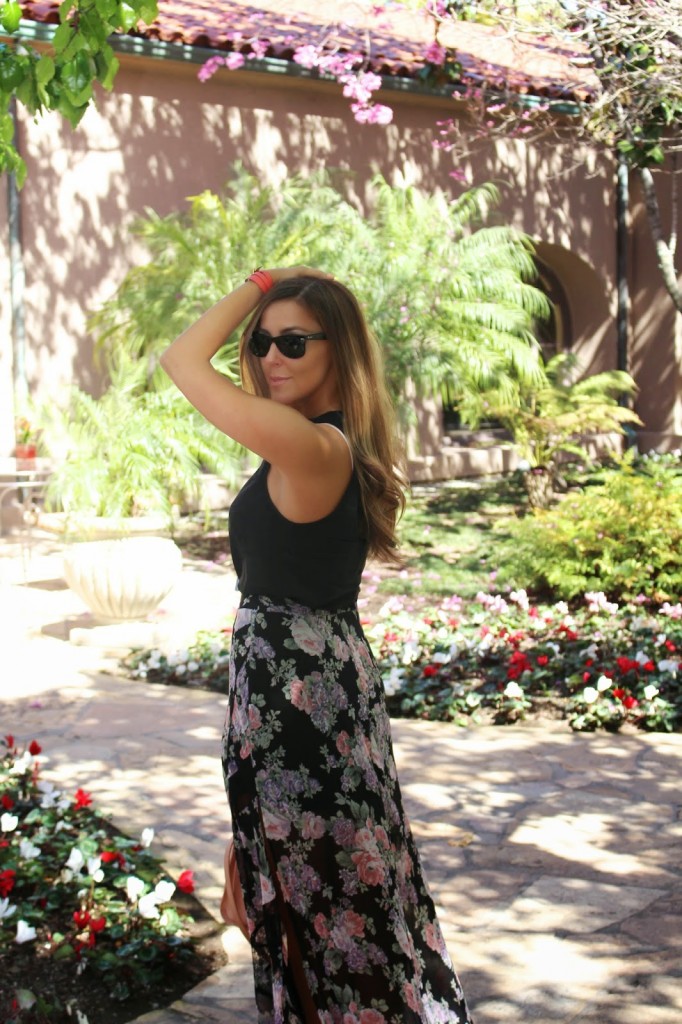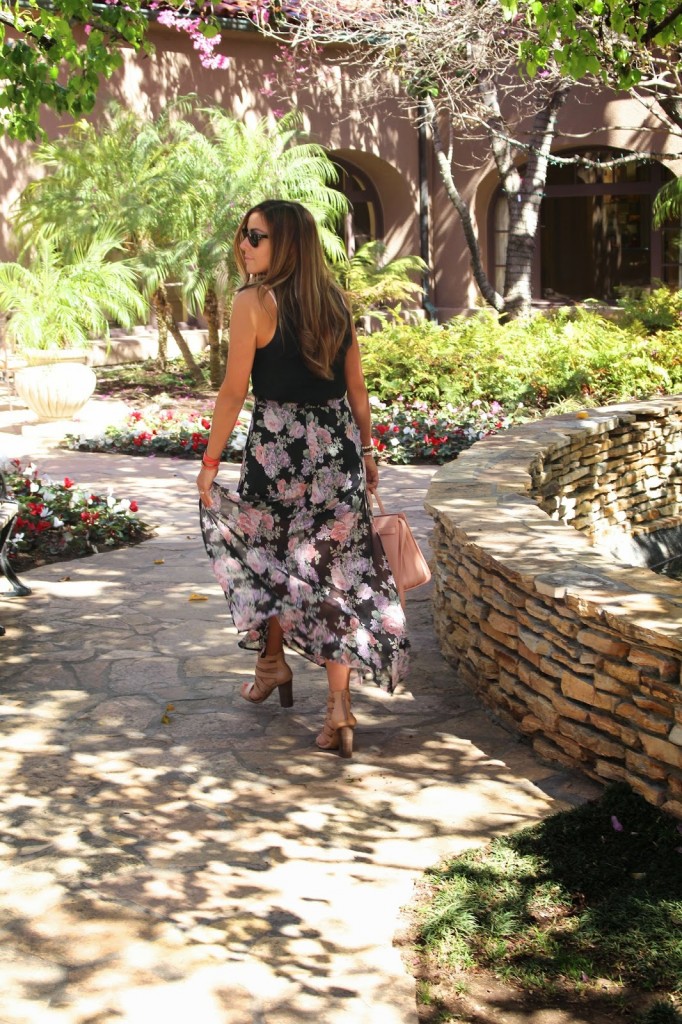 Coming back from a tropical honeymoon to the snow didn't feel fantastic.  My go-to uniform of coat, sweater, leggings, and boots has gotten so tiresome.  Ever since our return I've been itching to wear some Spring outfits and a family wedding in California this past weekend provided the perfect opportunity.
Dark florals like this skirt can easily bridge the gap between chilly Winter weather and warm Spring temps.  It's flattering silhouette and subtle-yet-sexy lace inserts will make it a seasonal favorite in anyone's closet.  I love the idea of adding a light sweater or a pale leather jacket for evenings.
For accessories, I've currently been drawn to tassel necklaces and beaded bracelets for a bit of a relaxed vibe.  My trusty Wayfarers give the feminine floral pattern in the skirt just a bit of edge.

What's on your wish list this Spring??