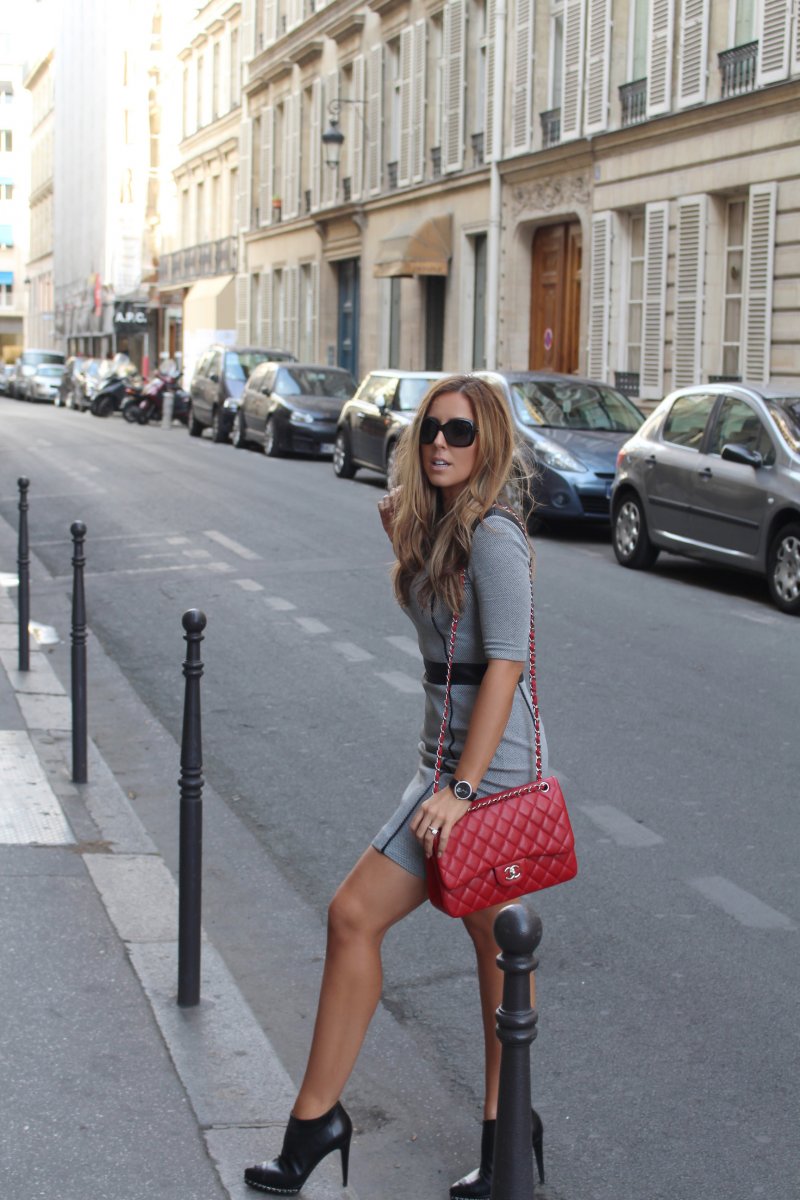 What item worn on the body could be more personal than jewelry? What does your jewelry mean to you? Did you purchase the piece with history already attached or did you add your own personal story as you wore it?
These are the questions Chanel sought to answer as they picked us up and brought us to a private tour of the Jewelry Gallery in the Musée des Arts Decoratifs, a museum of decorative art and design located in a wing of the Palais du Lourve. You can see the side of this exquisite building in one of the photos I posted on my Instagram account. Its intricate French design rises up to frame the lush and peaceful Jardin des Tuileries.
We walked into a dark room lined with cases of jewelry, well-placed lighting from above sending sparkles from the jewels scattering across the floor. Starting with jewelry pieces dating back to the Middle Ages, our guide began to educate us about ancient jewelry making techniques still used in jewelry design today. Lacquer, enamel, intricate gold work, and the setting of brilliant gemstones were just a few of the examples we saw.
Our tour highlighted the meaning and stories behind gemstones and jewelry designs. For example, Greek mythology held that pearls came from the falling teardrops of the goddess Aphrodite. Tiny little vessels and boxes were incorporated into 18th and 19th century ring and necklace designs to provide a hiding place for smelling salts used to revive dizzy women in tight corsets. And the Victorians believed in keeping a loved one's lock of hair close in the form of jewelry.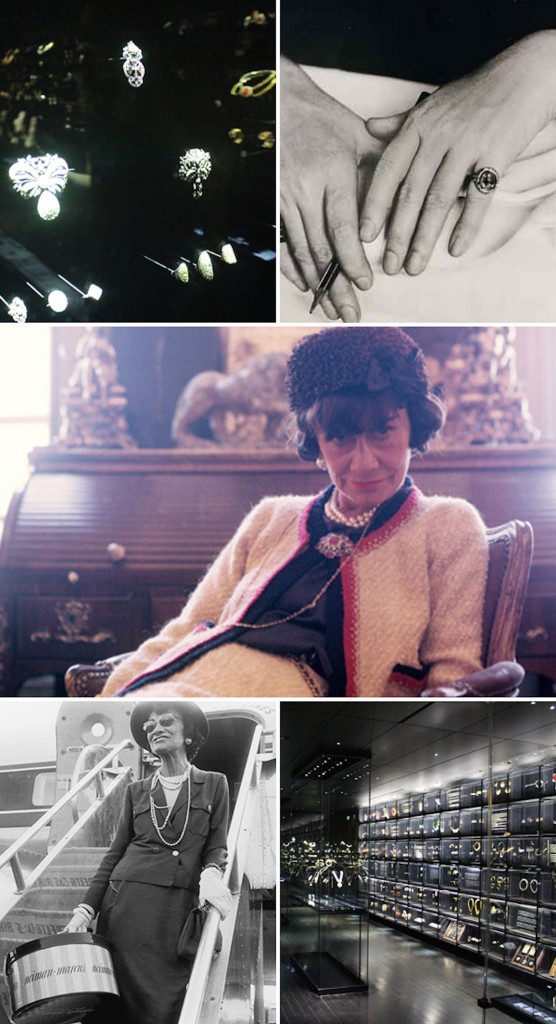 My favorite part of the tour was the information given on Gabrielle Chanel's most important jewelry pieces. A superstitious woman, Coco firmly believed in talismans which she kept close to her throughout her life.
Coco wore a yellow topaz pinky ring on her left hand most of her life. A good luck talisman, the ring also symbolized strength, courage, and independence. She also often wore a long necklace for good luck, tucking the pendant at the bottom into her jacket pocket. These pieces became protection for her; symbols that gave her the power to take on the male-dominated world she lived in and carve her own way.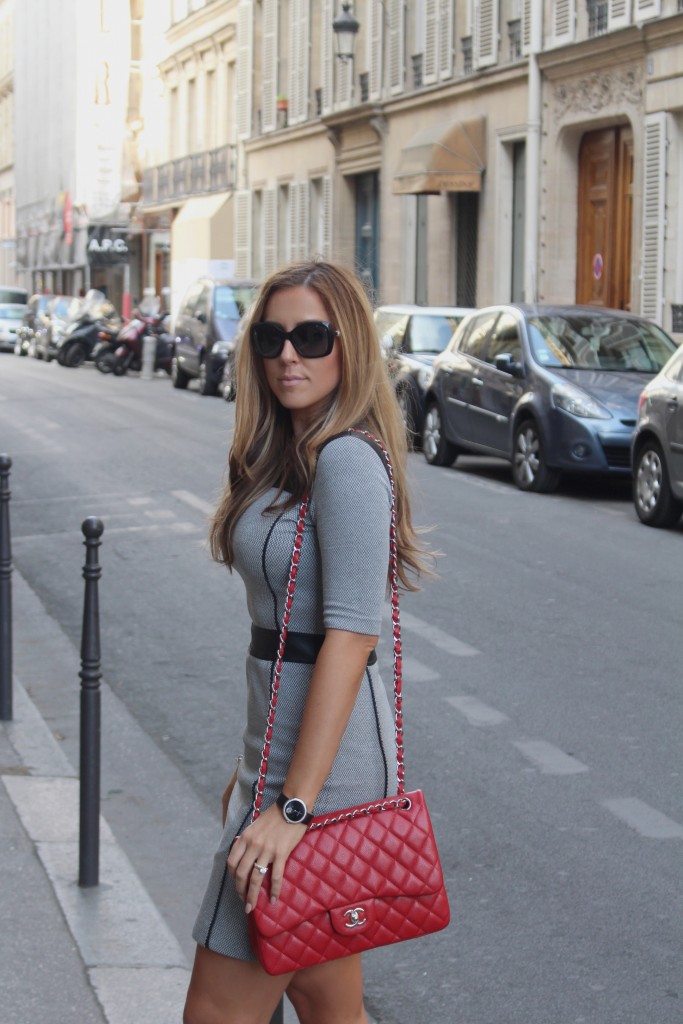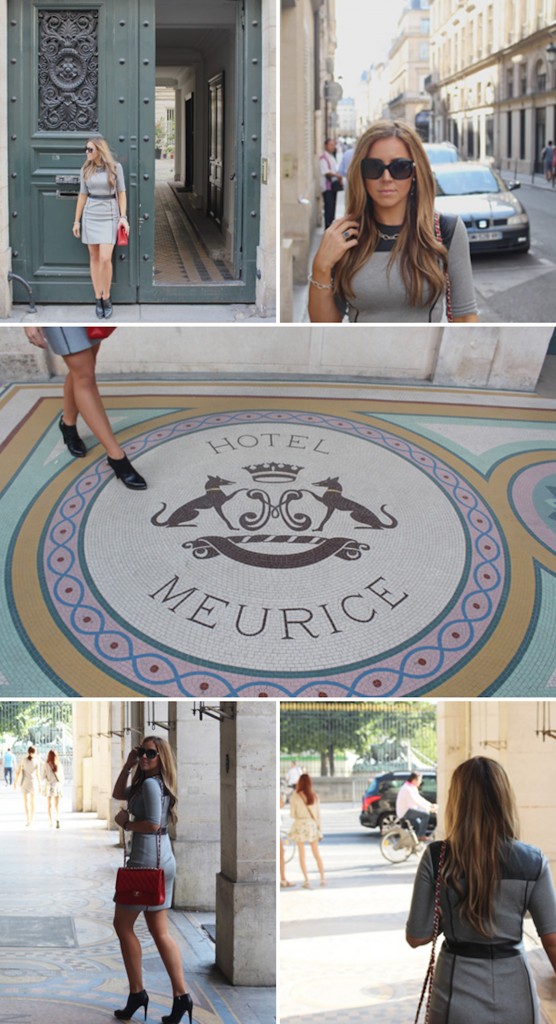 Photo Credit:
This dress, with its tweed-ish knit fabric and faux leather trim, was one of my favorite pieces I wore on our Paris trip. I paired it with bare legs, booties, and my lipstick red Chanel bag. I'm looking forward to wearing it with black opaque tights, a leather jacket, and a giant scarf this winter. It's flattering and – best of all – comfortable.  After our museum tour, we went back to have tea at Le Meurice. I posted a photo of our delicious tea treats on my Instagram account.
I hope you took a minute to read the 'About' section of this website. I'd love for this website to become a place of discussion and stories shared. I want to hear about your talismans… Do you have an object you always keep close that seems to have protective or luck-giving qualities? What about jewelry? Do you have a piece of jewelry that you never take off or wear during stressful times or special occasions?
My parents made me a ring from my grandmother's diamonds and I was sure it was stolen with the rest of my belongings when I moved to Los Angeles. We were all heartbroken about it – the diamonds were tiny and fitted onto a simple gold band so it wasn't the cost, but it was one of my only items from my grandmother. Months and many tears later, a ring box fell out from underneath my hat on a shelf. Would you believe what was in the ring box? Each time I wear the ring I feel so close to my grandmother… I like to think she's looking down on me and protecting me as I wear it. It has become a talisman for me because of the connection we share – one that seems to defy time and place.
Tell me your stories down below.