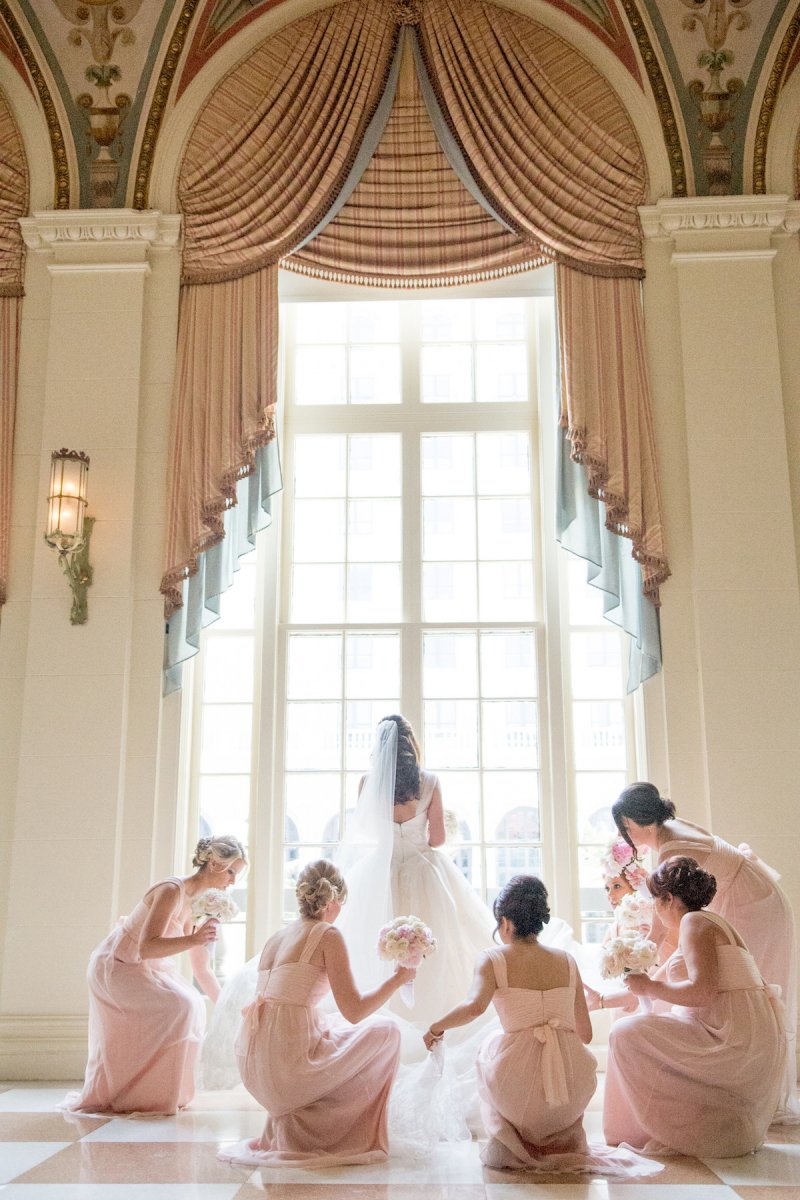 Now… For the most important #OOTD I'll ever do.
I had specific ideas about the changes I wanted to make to the dress's original design and as a girl who loves fashion, working with Vera Wang was a dream come true.  We discussed every detail of my dress, it was made to fit my body, and Vera's seamstresses and stylists brought all my ideas to life.
The dress begins with layers of champagne tulle under layers and layers of ivory tulle to give it a soft, romantic glow from within.  Chantilly lace applied by hand accents the bodice and the top layers of the skirt.  The back lowers to a small 'v' and is followed by buttons down to the bottom of the bodice.  We created these delicate straps to mimic the flattering straps of my bridesmaids' dresses.  Tiny crystal beads were hand-applied all over the bodice and cascading down onto the skirt.  We added a sheer mesh ribbon to accent the waist and tie in a bow at the back.
The veil is long, but simple with hand-applied Chantilly lace to match the dress.
Lidia was my stylist at Mark Ingram and added a light, cropped bustier to the inside of this dress for support.  She is a genius and will make any woman feel fabulous in her gown.  I'm so thankful I had her help because I couldn't have felt better to dance and move around our reception.
My mother lent me the beautiful sapphire ring my father gave her long ago for my "something blue".  It was designed after the ring Prince Charles gave Princess Diana and now has even more meaning since that ring is now worn by Duchess Catherine, one of my favorite style icons.
Another important piece I wore was the engraved gold bracelet from my great-grandmother (a gift from my great-grandfather before they were married).  The bracelet has become a superstitious tradition in our family.  Each bride who has worn the bracelet on her wedding day has remained married and each who hasn't has gotten divorced.  I love the vintage feel of the bracelet and of course, I couldn't forgo wearing it with a track record like that.
Search #TCGWedding on Instagram for more wedding-related posts.