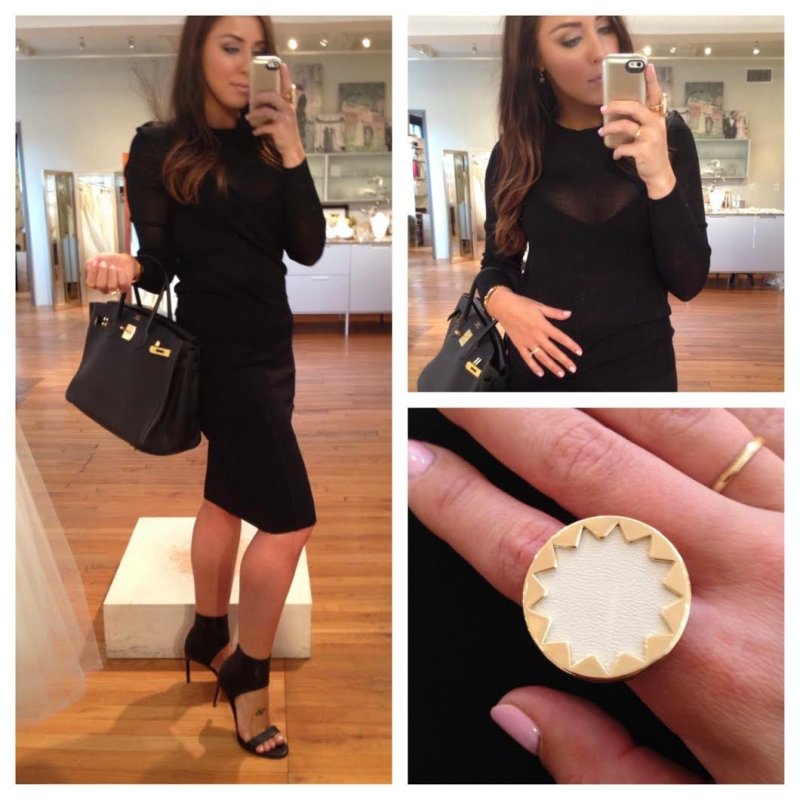 My confidence bolstered by the plate of macaroons and encouragement from SH and my mother the night before, I headed out into the chilly N.Y.C. morning excited and happy.  This would be the day I found my wedding dress!!
We arrived at a charming bridal boutique,
Gabriella
, in Soho.  The sweet owner was there and was surrounded by helpful, friendly stylists.  The setup was great.  I put on the dresses, and was able to walk out into a brightly lit room with gleaming wood floors and giant mirrors in front of the platform to get a good look at each one.  It was one of the best-arranged bridal shops we saw.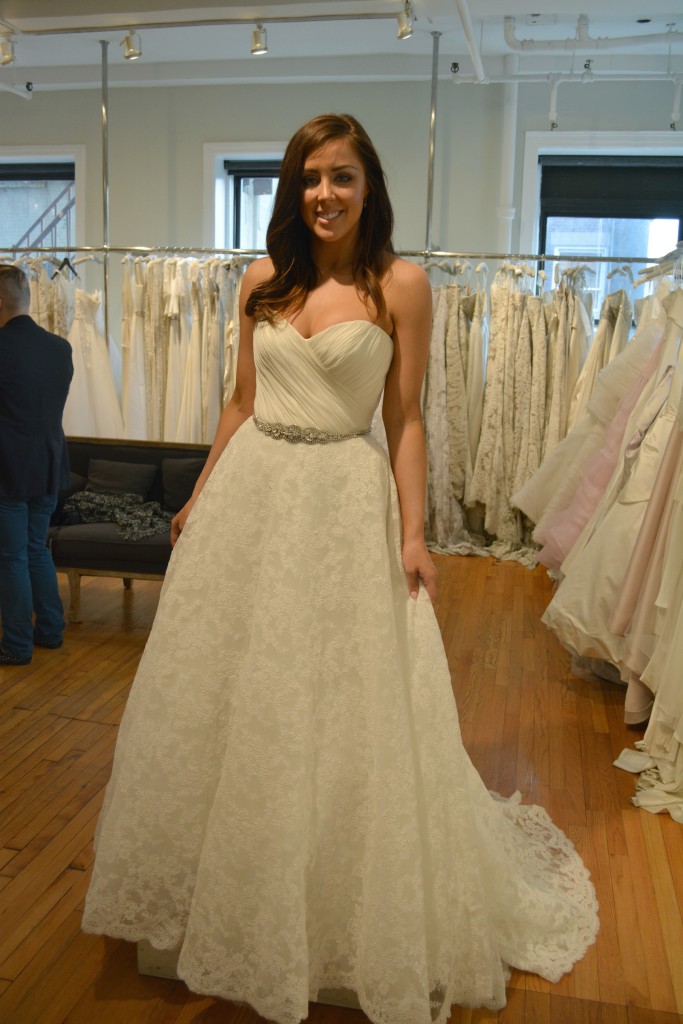 Romona Keveza.  Marchesa.  Jenny Packham.  Angel Sanchez.  Reem Acra.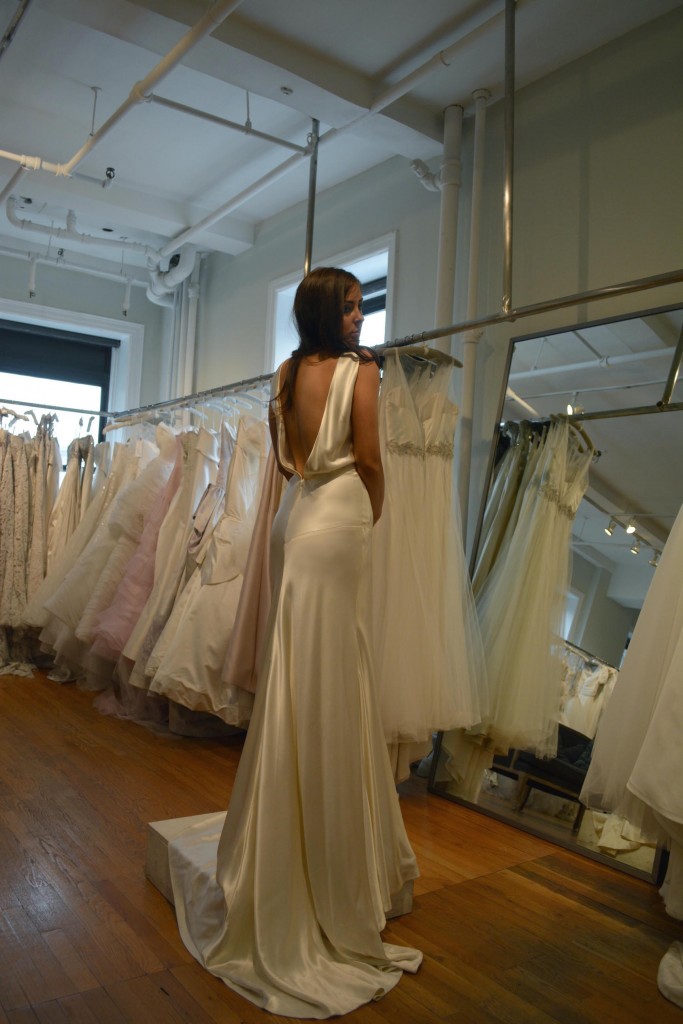 All beautiful dresses.  Yet my dress wasn't there.  Nothing tugged at my soul and said, "I'm the dress you'll marry your husband in!!"  My heart broke.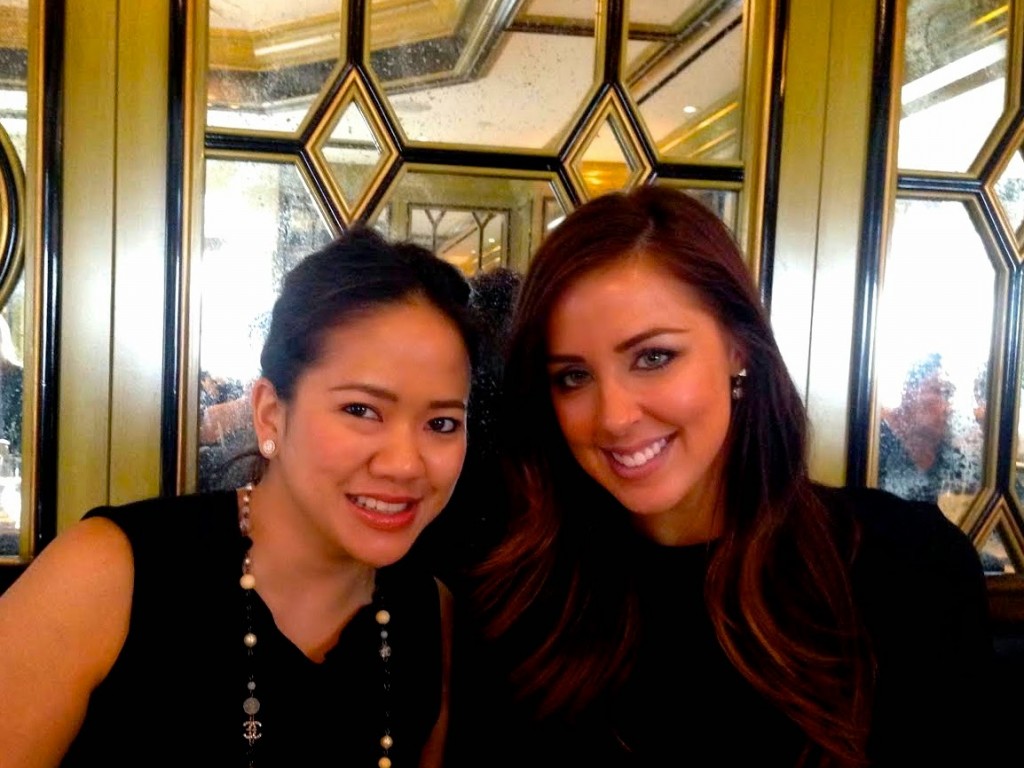 Lunch at Bergdorf's.
As we got in the taxi headed to meet SH for ladies' lunch at Bergdorf's I felt horrible.  I was more than aware that if I couldn't find my dress in New York City it likely wasn't anywhere, and I would have to wear a trash bag to our wedding.  I wanted to cry.  I even told my mother that I was ready to call everything off and wave my white flag of defeat.  My dress doesn't exist.  
I was sad, but you can't really be sad at Bergdorf's.  There are too many sparkly, beautiful things and too many fabulous people.  Lunch there is delicious, but more than that… It's an event.  We sat next to So You Think You Can Dance host Cat Dealy.  Cat didn't look as if she couldn't find her wedding dress.  Rather, she looked glowing and relaxed.  
I wondered about the Oscar dress from the day before.  But I knew there was a reason I wasn't quite ready to go back and scoop it up.  There was something missing.  Would it be beautiful??  Yes.  Would it be The Dress??  Not quite.
After lunch my brave, patient mother and I went to our afternoon appointment at the Vera Wang flagship bridal studio.  The feel was a bit more upscale than other places we had been.  We were quickly ushered back to a luxe, private room complete with couches, mirrors, and a separate dressing room.  It was nice that Mama P was able to sit outside the dressing room and get the "ahhh" factor when I came out.
When I explained my wedding to the stylist, she immediately reached for a dress.  The designer had brought the dress in a few days prior to see what the brides thought of it… A few days later they would be taking it out of the boutique again.  It's incredible that my appointment was scheduled in between these crucial dates.  I was the only woman to try this special dress on.
I put the dress on, a cloud of ivory and champagne lace, and walked out into the room.  My mother started to cry.  I had to admit, even to my hyper-critical self, the dress looked stunning.  It wasn't what I had pictured in some aspects and it was everything I had pictured in other ways.  Either way, it was beautiful.  Regal.  Classic.
I have to admit, I kind of expected the angels to come singing out of the Heavens when I tried on The Dress.  Well… They didn't.  I didn't cry, I didn't get the chills.  The anxiety of the past two days was still resting heavily on my shoulders and I couldn't shake it.  There were a couple changes I knew I wanted to make to the dress and I couldn't ignore the fact that it would look much better on me minus ten pounds or so.
I bit my nail.  Could this be The Dress??
I didn't want to take it off.
We kept trying on dresses to be sure, but none of them clicked like that first dress.  So we put The Dress on again.  My heart thrilled.
Questions raced through my mind.  Is this really the one?  How do I know?  I love everything about this dress.  I want John to see me in this dress.  I should really stop eating PB&J's as my afternoon snack.  It really is timeless. 
I walked to the end of a long hallway and the staff and other customers watched while I walked toward the mirror.  That was it.  I could see myself walking toward my future husband, I could see him kissing me in this dress.  We told the stylist we wanted this dress.  The Dress.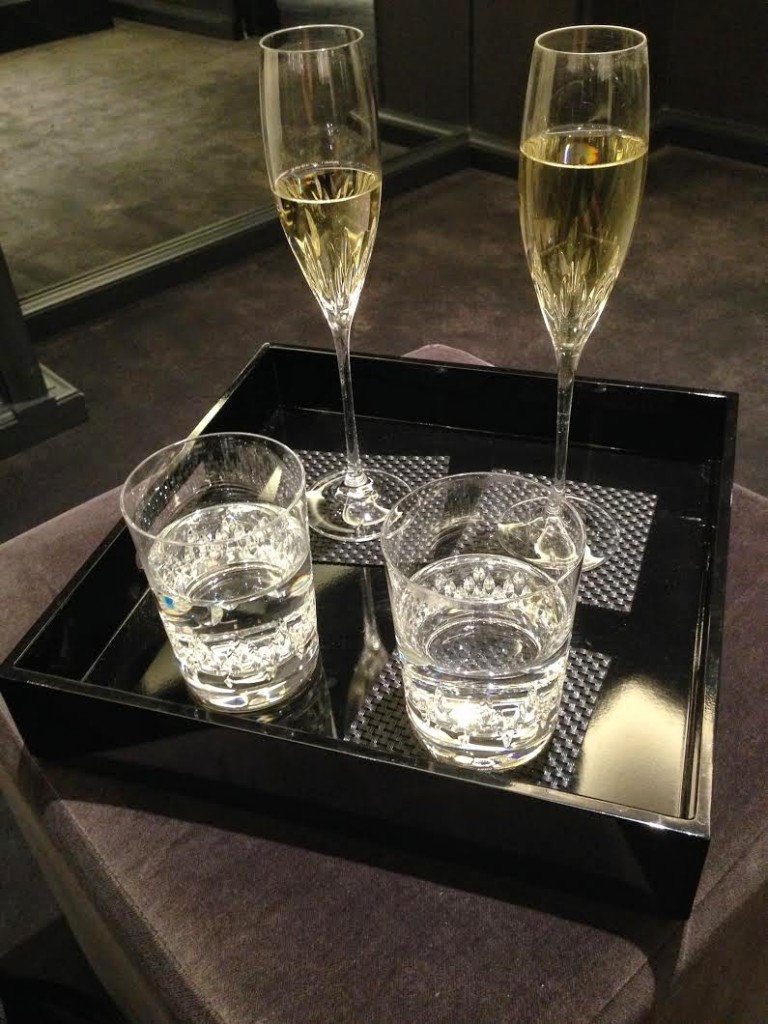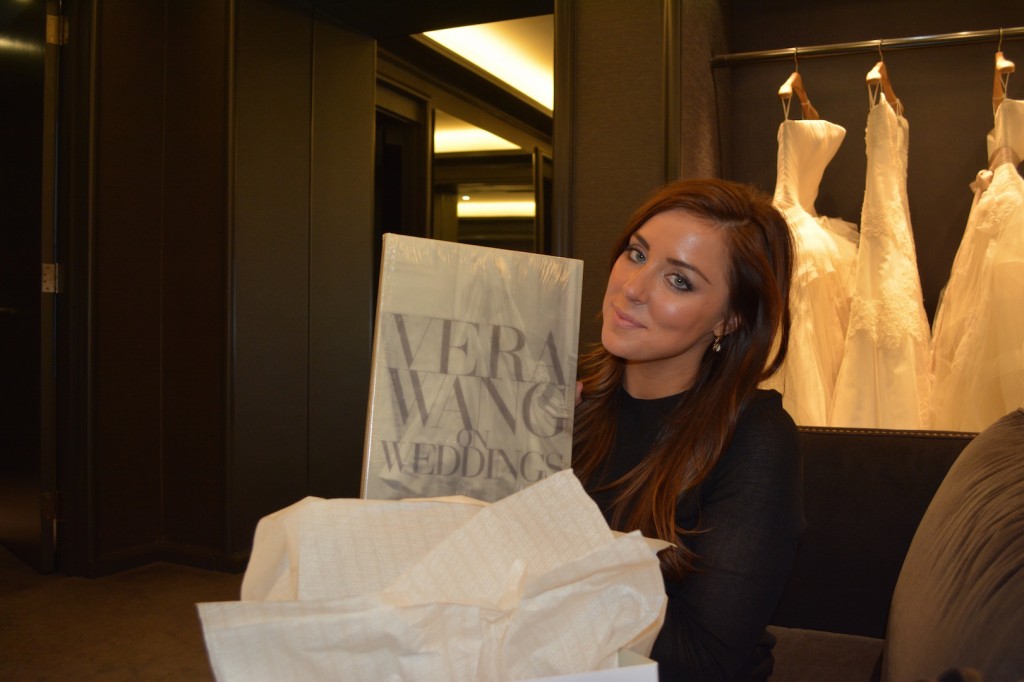 They gave us champagne to soften the blow of the price tag.  And they gave us a beautiful coffee table book about weddings in a white gift bag with shiny ribbon handles.  It was such a special moment for my mother and I… We sat there on the velvet sofa and just smiled.
We got back to the hotel and I took a shower to wash off the dresses and the measuring tape and the hands.  I felt all my stress and anxiety from the trip rinse down the drain… It was the first time I could breathe deeply since Tuesday morning.  I came out and lay on the bed next to Mama P.  I felt sad that I didn't get that teary-bride moment in my dress.  I didn't cry, glitter didn't rain down, and no angels were singing.  What was wrong with me?
My mother told me that I am far too analytical and detail-oriented to cry over a dress.  Naturally, she said, I would pick it (and myself) apart first.  I think this is so important to say to anyone shopping for a dress that has no doubt been bombarded with the idea that these magical, mystical things do happen when you try on The Dress: it doesn't always happen that way.  And that's okay!!
I could never be someone who chose a dress online, tried it on in a shop, and was thrilled to bits and squealing with happiness as I said, "YES!!!"  No, no, no.  My experience was way more complex, critical, and time consuming.  It was a slow burn that finally ignited in the final moments of our appointment… And only after piecing apart the additional custom changes we would make to the dress.
A great family friend met me for a drink that night at the Gramercy Park Hotel.  The history and atmosphere of that place is incredible; I was thankful I had my leather jacket on because I felt like one of the Beatles may walk around the corner at any moment.
We walked to dinner.  I told him about my dress.  And I realized then that if my decision about my dress were quick and easy, it would not be my dress.  It wouldn't be me.  I'm complicated and picky and am obsessed with fashion… It only makes sense the dress is customized.  And instead of being sad that I wasn't emotional enough, I was happy that I had found the dress that fit my personality perfectly.  It was totally me; it was The Dress.