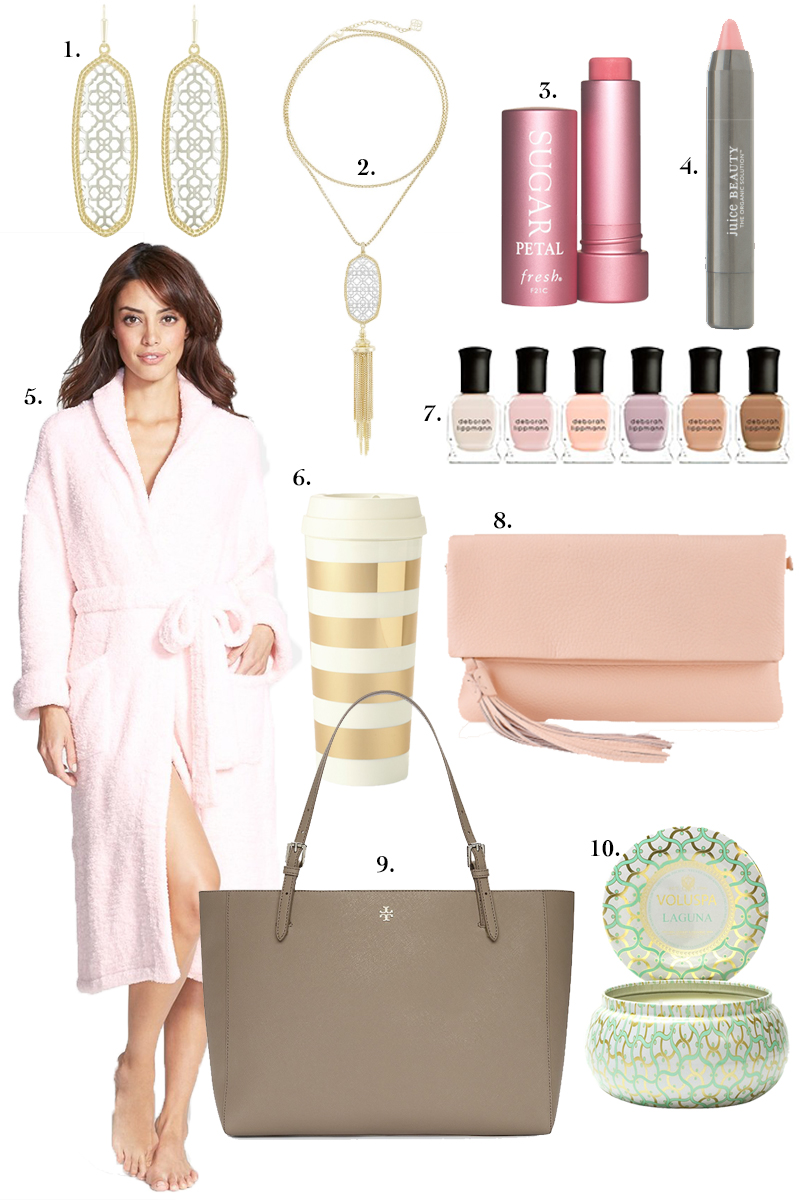 ONE // TWO // THREE // FOUR // FIVE // SIX // SEVEN // EIGHT // NINE // TEN
Mother's Day is Sunday, May 8th. Have you done your shopping yet? If you haven't (I haven't either!) don't worry… There's still plenty of time to get items shipped from any of the retailers I've linked. And if you're worried your husband or dad won't get his shopping done, feel free to send him this post! I've had more than a few men email me and ask for suggestions for their ladies before and it always makes me happy to know I'm helping out.
I have my favorite gift ideas at all price points linked above, just below the collage. But I've also linked some current sales and coupon codes from my favorite sites down below. I included the end dates too because some of the sales and coupon codes end soon!
Do you have any fun Mother's Day traditions you do with your family? Hope your week is off to a great start!
Sales and coupon codes…
Daniel Wellington:  Use code BRITTANYPILLARD at checkout to get 15% off your order. Coupon expires Monday, May 30th. You can see me wearing one of their gorgeous watches in my Airport Style post.
GiGi New York:  Get 20% off the Stella Clutch using code GIGISPRING until Mother's Day. They are also offering their Teddie Tote at their 2012 price of $295 with free shipping until Mother's Day.
Tory Burch:  Free standard shipping within the United States. Spend $250, get 20% off. Spend $500, get 25% off. Spend $750, get 30% off. Use code BLOOM at checkout. Sale ends Monday, April 25th at 11:59 PM
Splendid:  25% off everything in stores and online using code FF16. Sale ends Wednesday, April 27th.