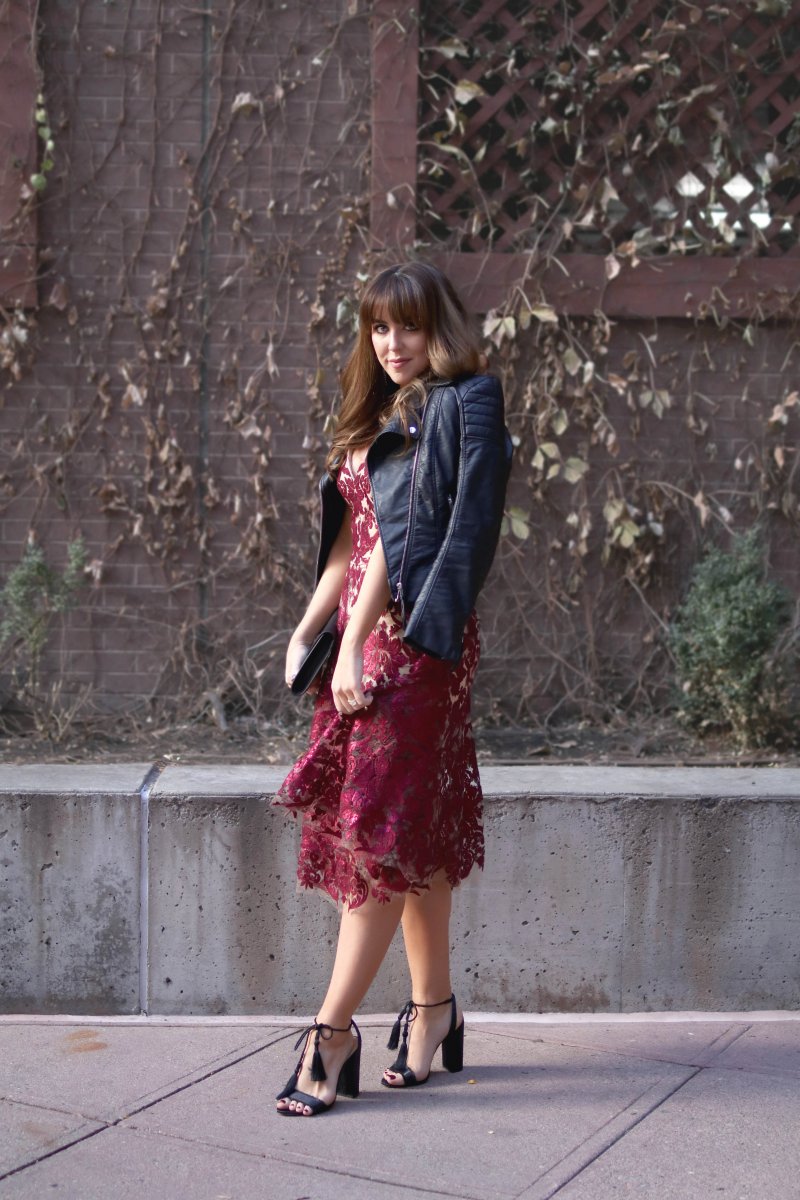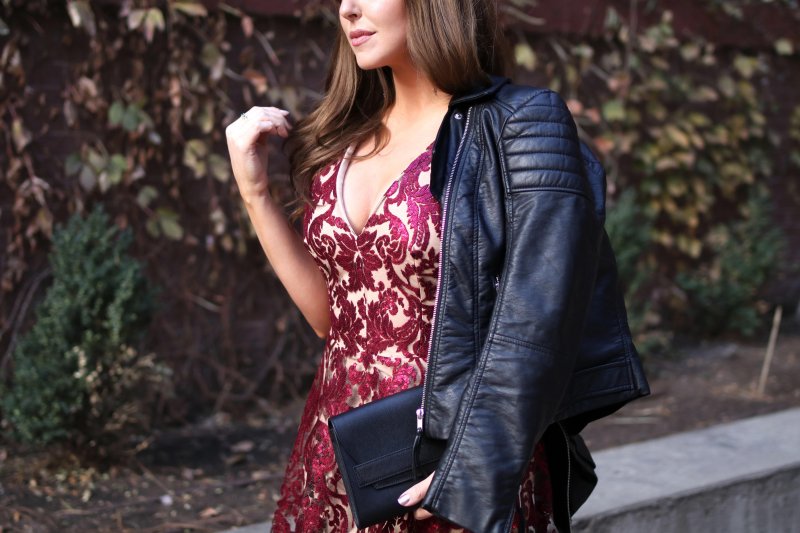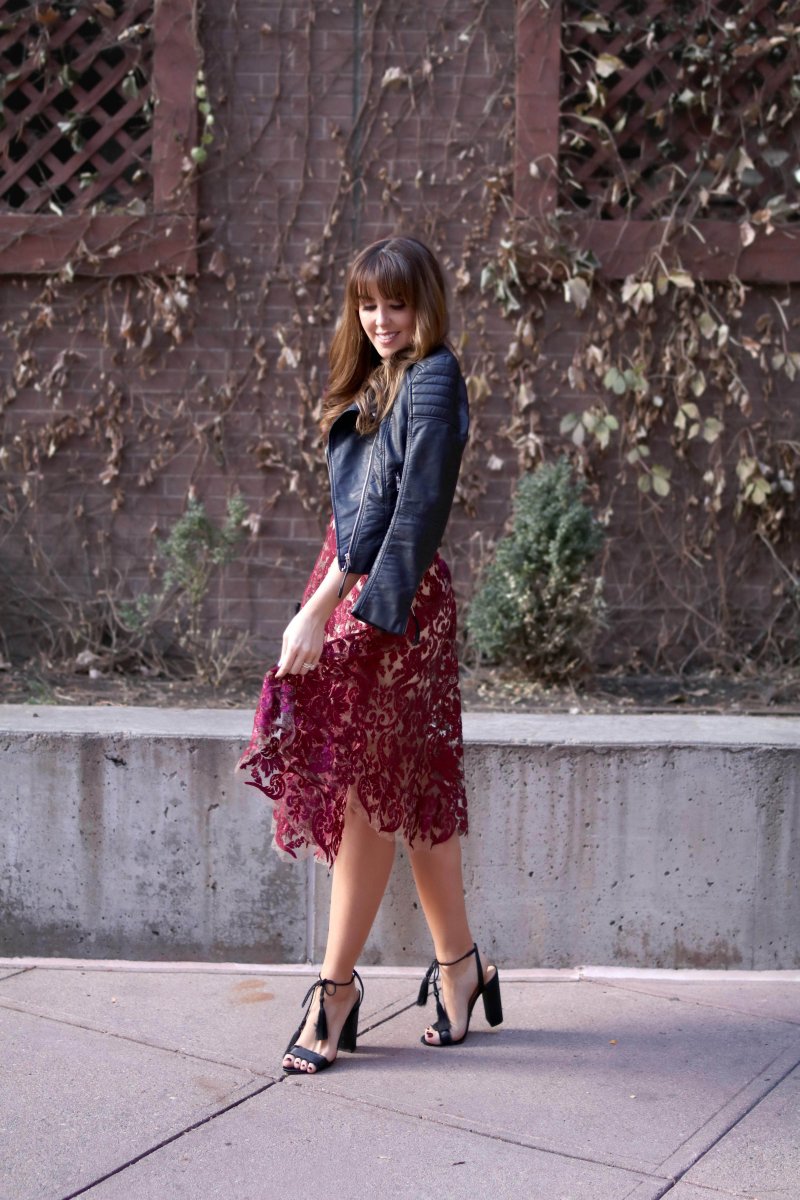 Similar Moto Jacket.  Sequined Dress.  Ankle-Tie Heels.
This is my first post after starting my transition from blonde balayage back to brunette and I was a bit nervous to post these photos! After being blonde so long, my hair doesn't hold color well and it's been struggle to keep it dark. We took my blonde extensions out so I am extension-less in these photos and that has been a difficult transition as well. Not to mention I took a quick break from my lash extensions too; it was my first break in over 1.5 years! Needless to say, Glamour Bar has always kept me looking put together and it's only when I went without the hair extensions and the lash extensions that I realized what a difference it makes in my appearance… And how bland I feel without them! I'm planning on going a bit darker with my hair (closer to my natural color) and then will consider adding in some extensions for volume and a bit of length.
One thing that isn't making me feel bland is this incredible cranberry sequined dress. Please trust me when I say it is the most flattering holiday dress I tried on this year. The bodice is fitted, hugging the body and showcasing arms and shoulders, but the skirt billows out into a flattering a-line with a subtle ruffle at the bottom. The sequined florals cascade down the dress and seem to float over the body on a sheer fabric layer over the legs. Best of all? The dress comes in seven color options – there's a stunning emerald green and a breathtaking sapphire blue too. The black, gold or platinum options would be perfect for New Year's Eve.
Fit Details:  I found this dress to fit very true to size. Keep in mind this is fitted over the shoulders, chest, and rib/upper stomach area, but is flowy and loose everywhere else. If this is your largest part and you go between two sizes, I would go with the larger size. Overall, I found the measurements in the size guide to be very accurate.