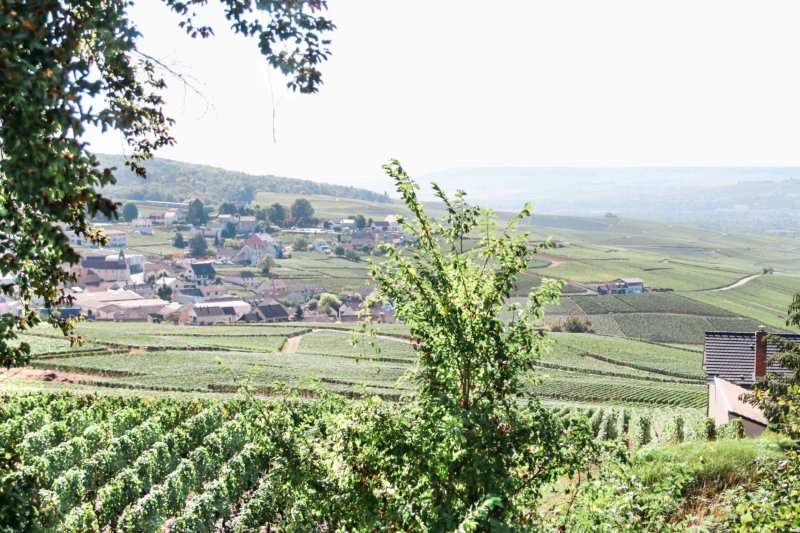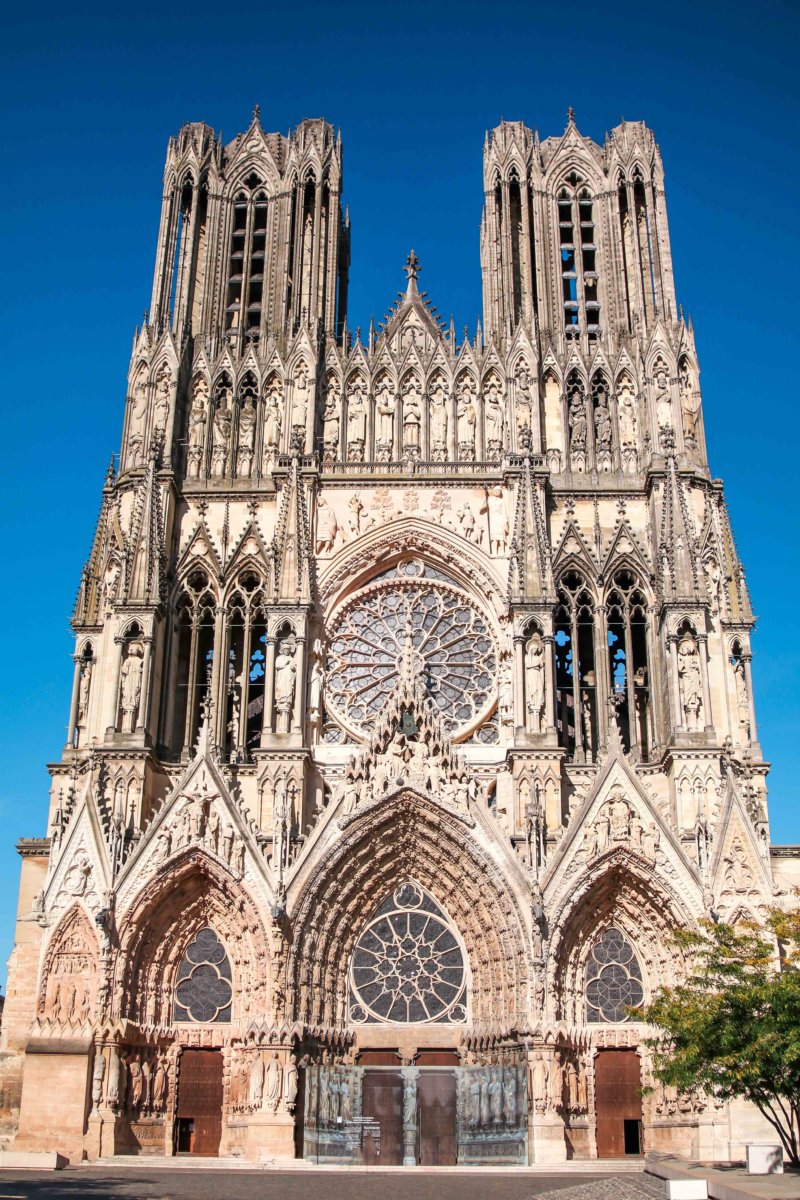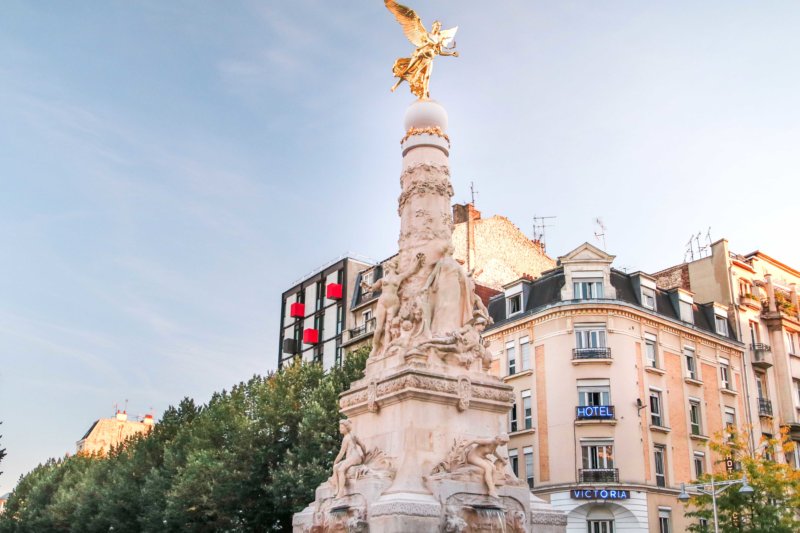 Reims (the French pronounce it Rahhns and I'm forever getting it wrong) is a beautiful city about 80 miles northeast of Paris, tucked in the midst of France's Champagne region. It popped up in my ancestry research as the birthplace and home of my great great grandmother Adele and her mother Louise-Sophie's family going back for at least one hundred years, so I knew I wanted to experience it during my journey through France. As I walked through the streets lined with pastel-colored French townhouses and listened to the distant bells of the Notre-Dame de Reims, I wondered if Adele and Louise-Sophie heard those same bells and saw the same peach-pink sunset glowing through the city streets. There's certainly something special about returning to the place where your ancestors came from, something fulfilling about circling back to the beginning.
And even if you don't have familial ties to this pretty little city, I'd love to share the reasons why you'd enjoy a trip here. Start practicing your champagne toasting now!
What To See
There's plenty of history and architecture to see and explore in the city of Reims. If you love French architecture, it's worth wandering the streets with your camera and snapping away at the shutters, doors, and Neoclassical and Belle Époque façades that will make your Francophile heart flutter. The Cathedral de Notre-Dame de Reims was the coronation site of French kings dating back to 1179 and is considered one of the most beautiful churches in France. The Palace of Tau nearby served as the residence of the French kings when in Reims and now exhibits royal and religious treasures. The Musée des Beaux Arts is set in a former abbey and its collection was based on works of art seized from the region's aristocracy post-Revolution; they include paintings by Monet, Matisse, and Renoir, just to name a few. And don't miss the Subé Fountain in Erlon Square; during WW2, everything around the fountain was destroyed but the golden angel towering over the square remained intact and untouched.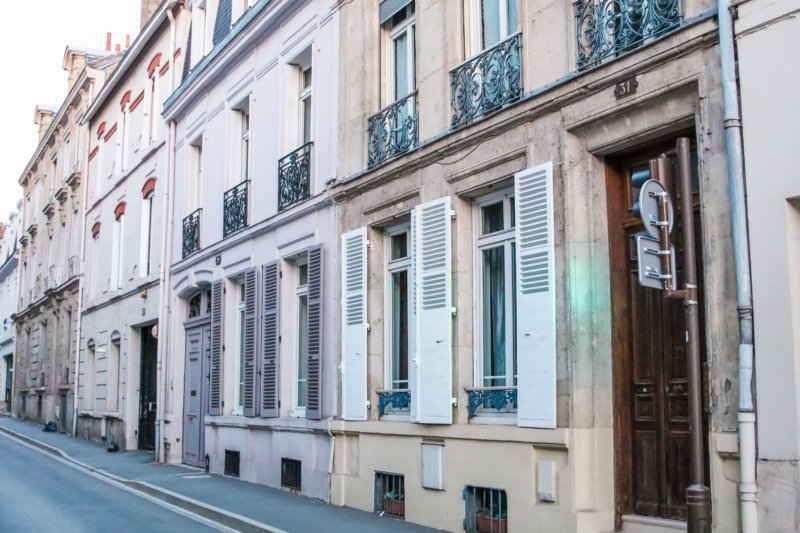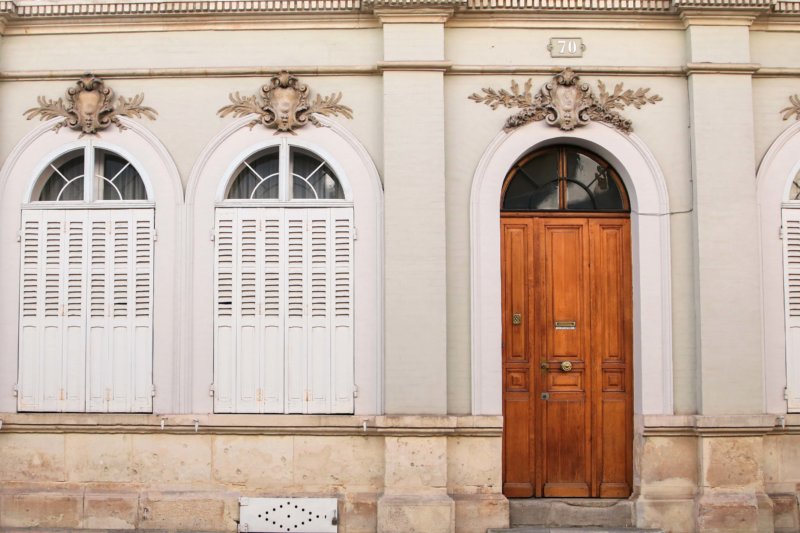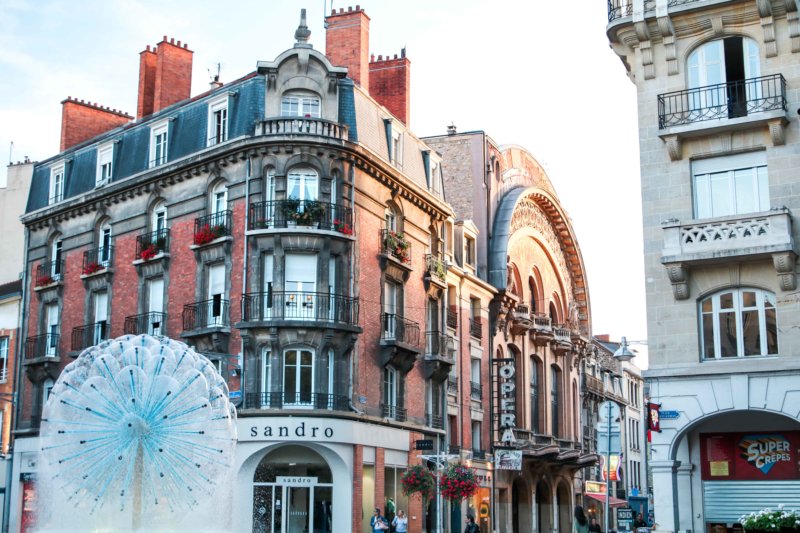 Where To Eat
We stayed at the charming timber-framed L'Assiette Champenoise, home to the Michelin-starred restaurant of chef Arnaud Lallement and the cuisine was truly magical; we even found ourselves excited to go to breakfast in the mornings, our mouths watering for the selection of house-made yogurts and flaky pastries. I would recommend Le Millénaire in Reims as well; its modern aesthetic and attention to detail and presentation are a foodie's dream. Of course, the best kind of dining experience in France involves chairs facing a busy street for an alfresco dinner spent people watching. For this, I recommend Le Gaulois with a beautiful view of a trickling fountain and lots of people watching in the square.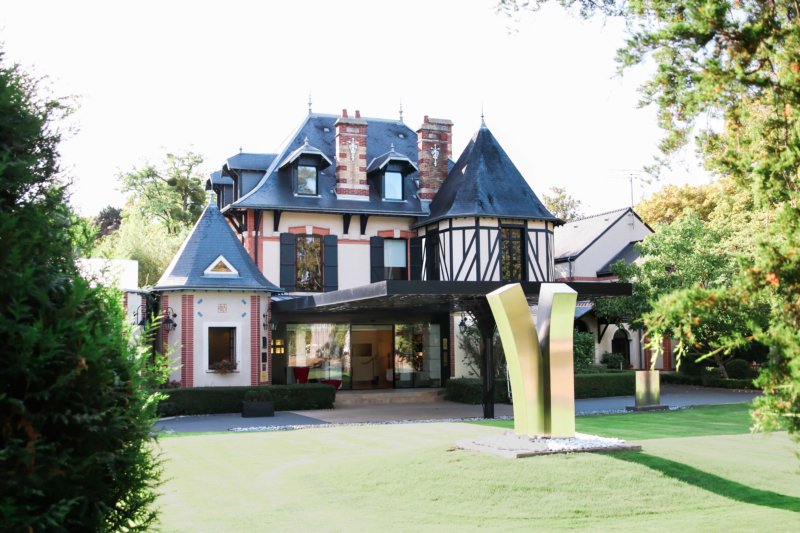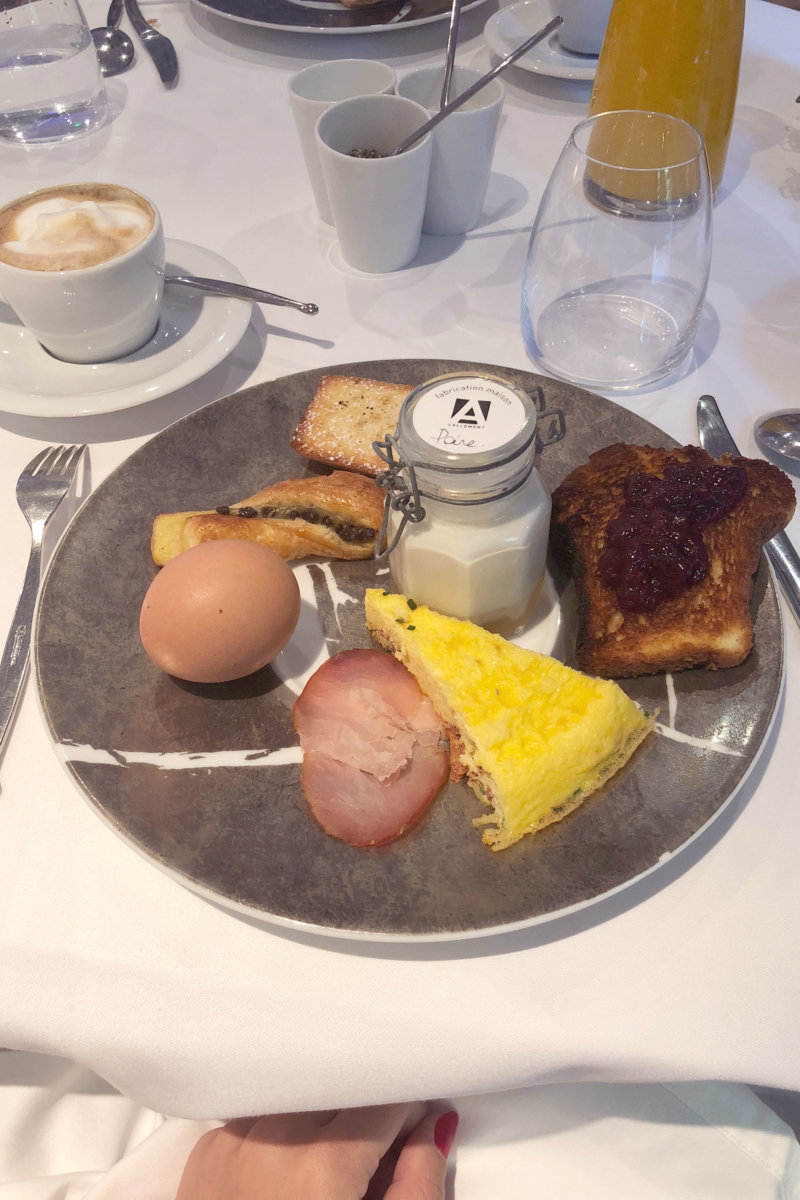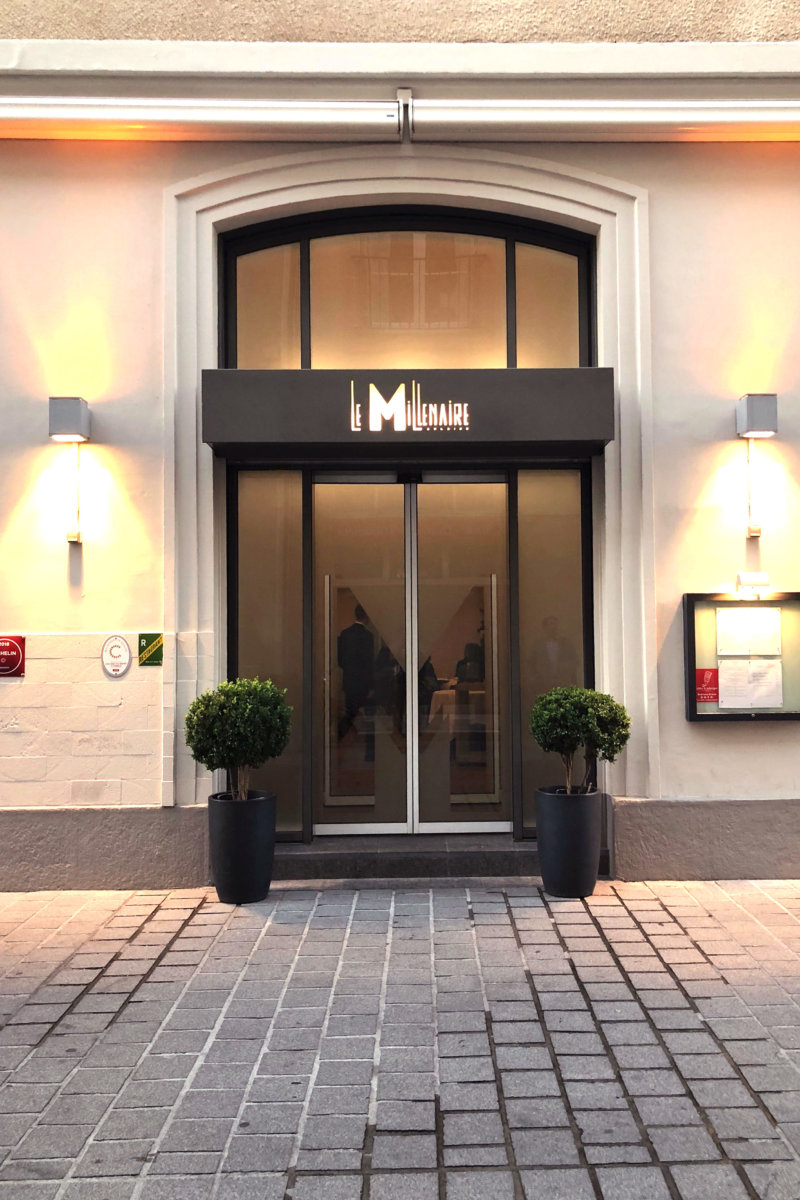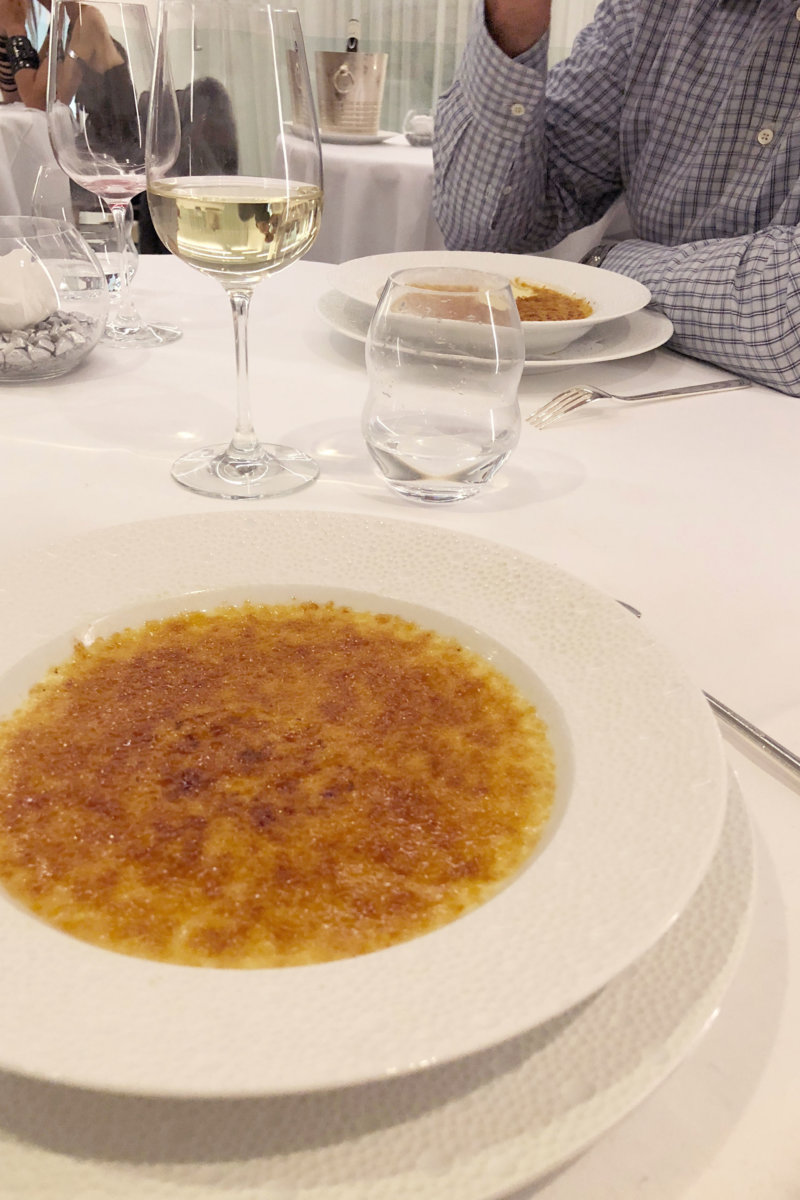 What To Do
If you visit Reims, champagne tours and tastings are a must. Aside from the more selfish reasons of enjoyment, you'll learn a lot about the champagne production process and the history behind the terroir, or the blend of environmental conditions necessary to produce a particular wine or champagne. My advice is to visit at least one small and one large champagne producer. We visited the smaller, family-owned Champagne Roger Coulon champagne vineyards and production facility outside Reims in nearby Vrigny. I loved the more intimate experience and found it easier to ask questions about the process. For a larger, more commercial tour we visited Veuve Clicquot because it was the champagne we served at our wedding. The Veuve cellars are in Reims and, like many of the local cellars, are dug underground into the soft, chalk soil in deep crayères that existed even before the champagne industry.It was interesting to hear the story behind the brand; it was taken over by a widowed woman and grown to the worldwide success. They have a huge facility lit with Veuve-orange lights and Veuve-bedecked tasting areas both inside and outside the shop. You can have champagne shipped to the U.S. from both of these champagne producers if you wish.
And while we're on the topic of champagne… Be sure to visit nearby Épernay. Take a walk down the historic Avenue de Champagne, a street lined with the beautiful mansions that belonged to the original champagne vineyard owners. Many of these are now open for tours and tastings, so pick a favorite and start exploring! Beyond just champagne houses, the town of Épernay is filled with little lunch spots and cute corners, so it's worth a half-day visit. There's also a huge hot air balloon you can take up for an unbeatable view of the city and glass of bubbles to celebrate.