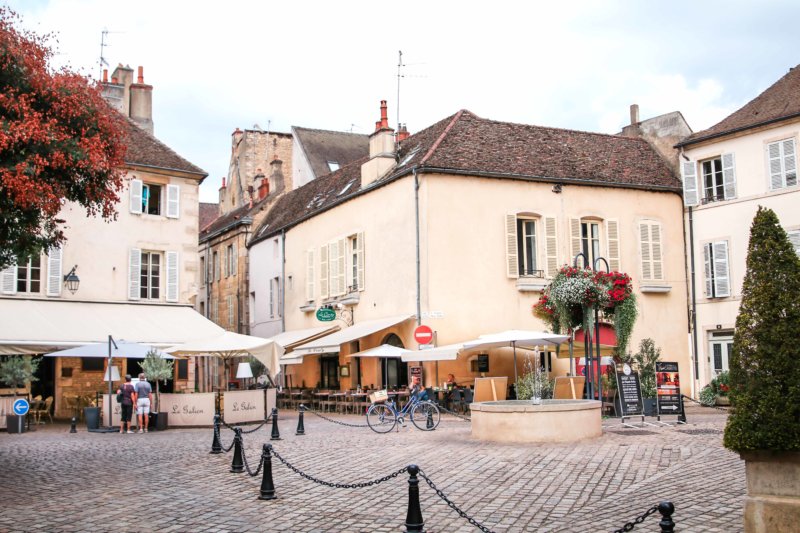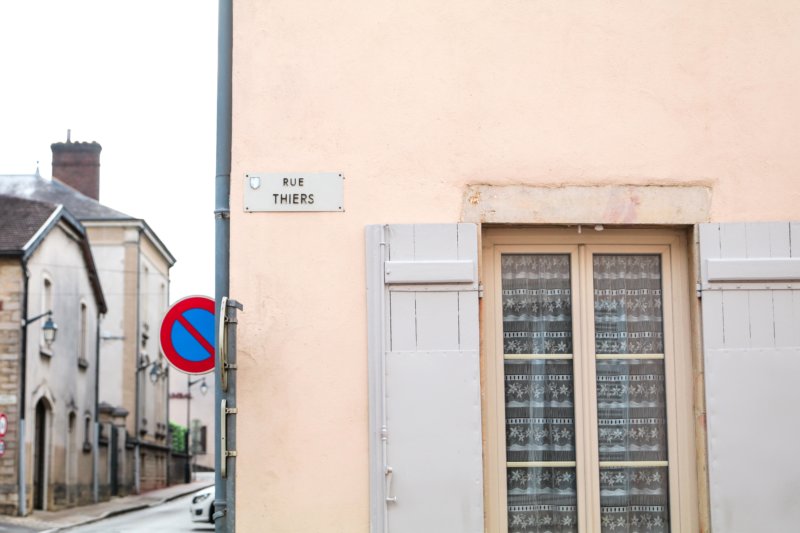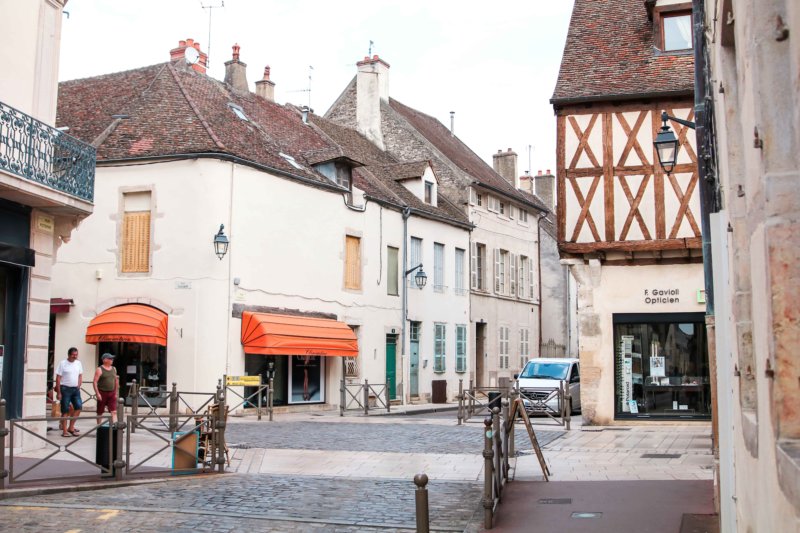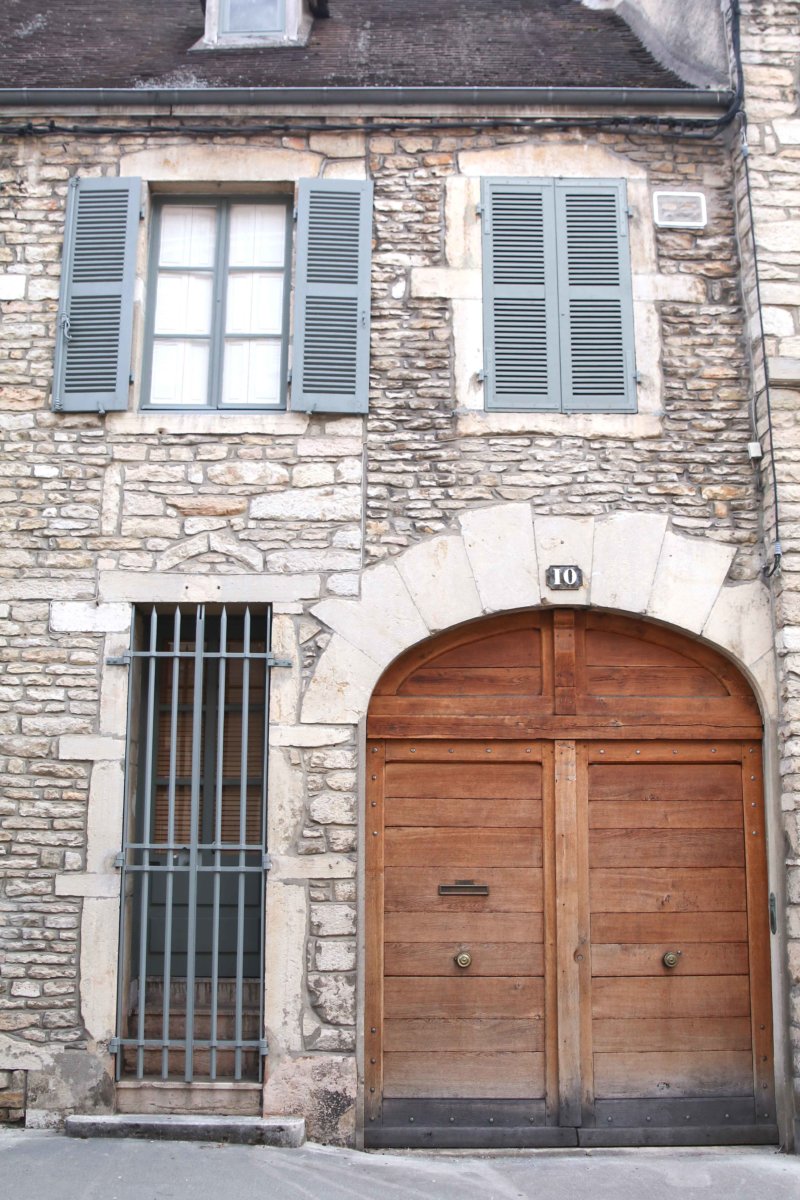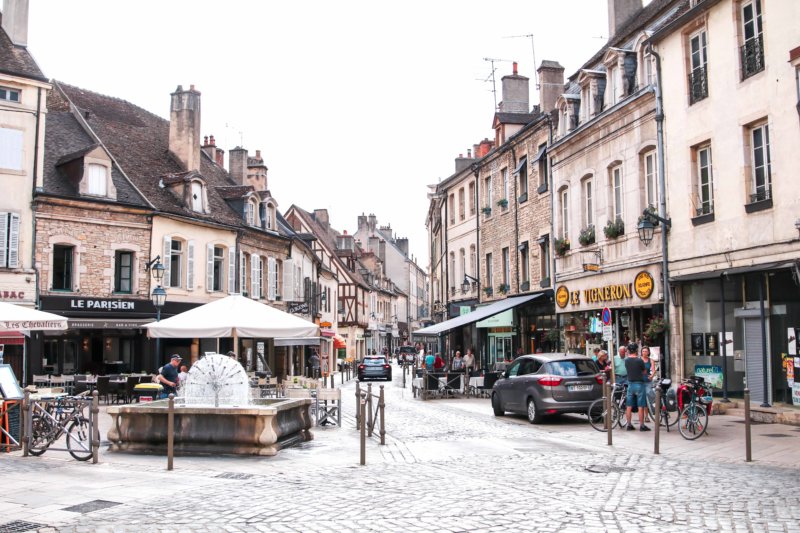 When I'm planning a trip, there's always a bit of worry that comes into play. Are we spending enough time in areas we'll love? Will we really enjoy a destination as much as the travel guides I've been reading did? Did the travel writers even go to said destination? And then there's those moments when you arrive at a destination and you feel as if the stars have all aligned; it's more than you dreamed of and you just can't wait to soak up every second there. That moment happened for me when we arrived in Beaune, the wine capital of Burgundy. I wanted to visit because my great great grandmother Adele's father, Jean-Baptiste (their French names had this American girl swooning) and his ancestors were from this area, but I didn't really know what what to expect other than reportedly great wine.
We left Reims, which feels a bit like a miniature version of Paris with its classical French architecture and towering Notre-Dame de Reims surrounded by the chalky soil of champagne vineyards, and drove into the more lush, green Burgundy region. Beaune is a little Medieval village still surrounded by remnants of the original ramparts and feels more like some surreal set from "Beauty and the Beast" than the fully-functioning city it actually is. If you read my France Itinerary post, you'll notice I allowed for plenty of time to wander the city of Beaune and it was no accident; each step in the village offers new fairytale-like views – charming storefronts, flowers overflowing baskets and pots, and buildings from the 12th century on standing tall as reminders of the past.
As I mentioned in my France Itinerary post, France is a country whose culture is proud of their dedication to quality agriculture and gastronomy. And, though many a Frenchman will argue for his own region, Burgundy is often held out as the leader in wine and French cuisine.
What To See
The village of Beaune is a treasure trove of history. I was amazed to discover buildings and towers that were built in the 13th and 14th centuries. Among my favorite sites? The Hospices de Beaune, a museum of local art and furnishings in a beautiful Medieval hospice. The Basilique Notre-Dame de Beaune, a towering church dating from the 1200's. If you're into wine, you'll love the Musée du Vin de Bourgogne, a wine museum set in the gorgeous home of the Dukes of Burgundy from the 13th to the 16th centuries. Take a peek at the de-consecrated Ancien Carmel de Beaune, which usually hosts modern art exhibits inside. I would also suggest taking a peek at the nearby châteaux and abbeys to explore.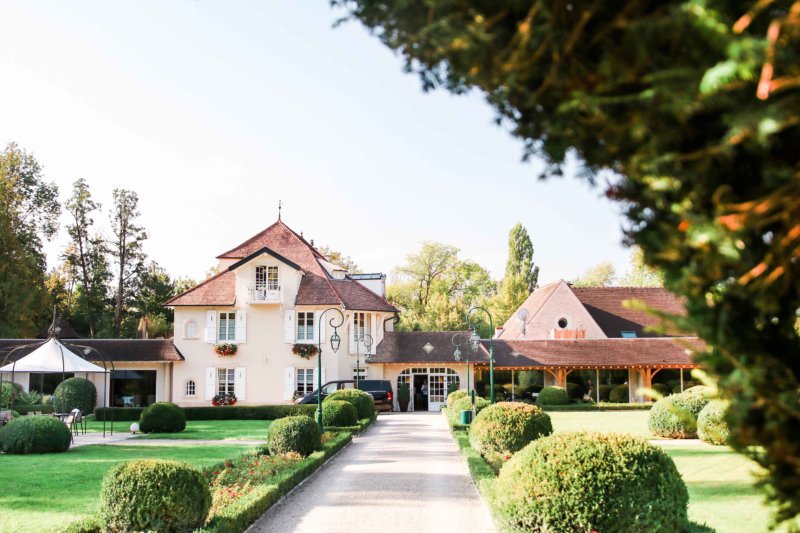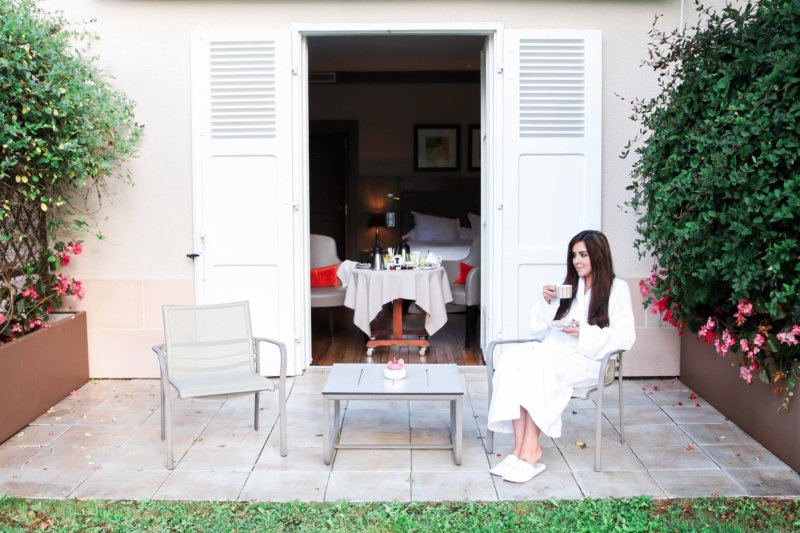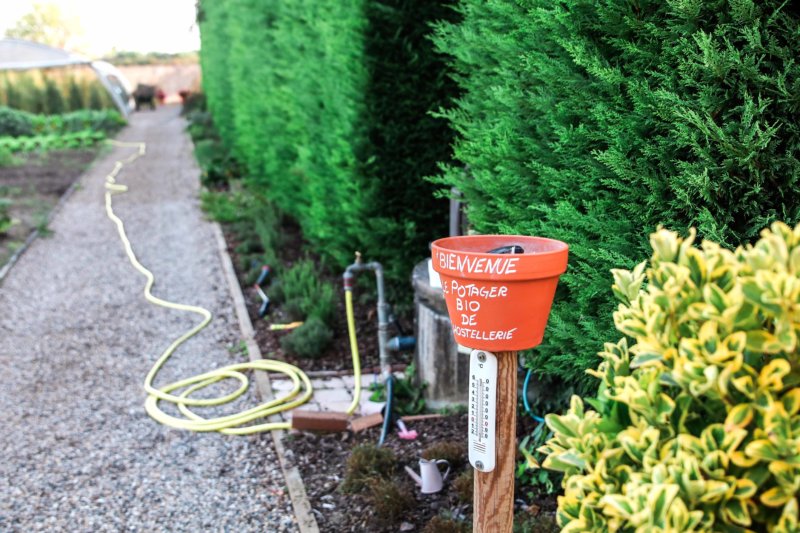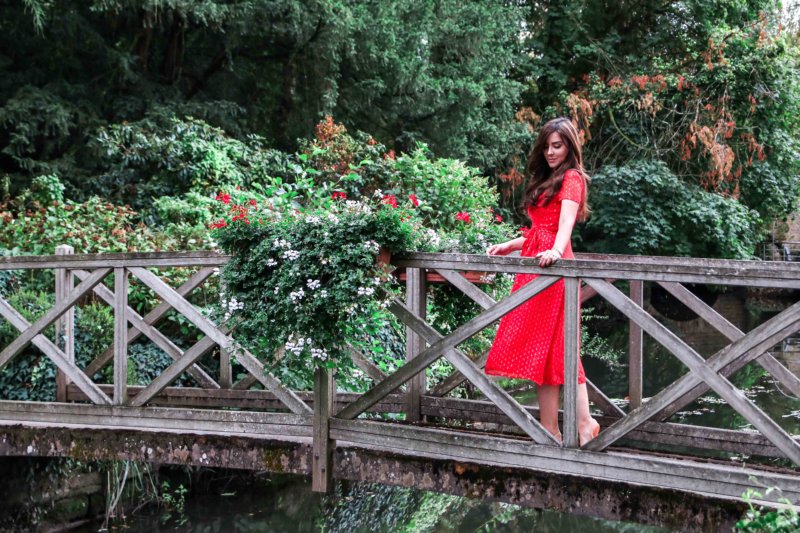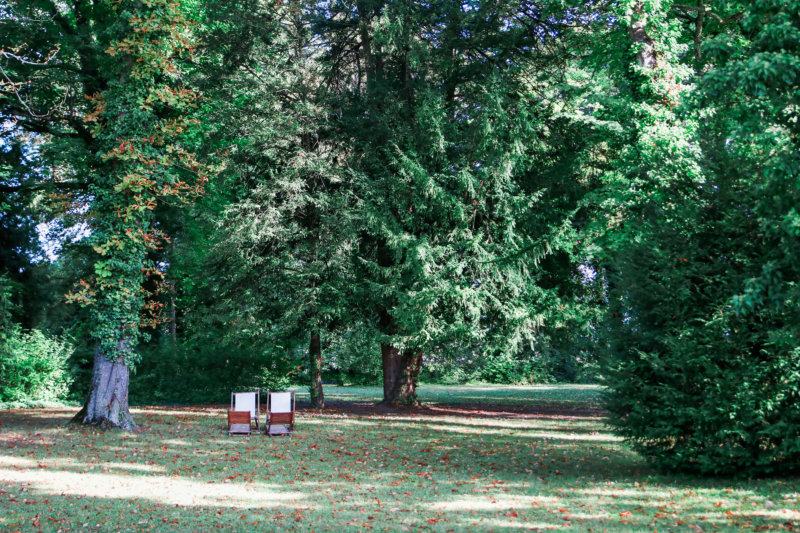 Where To Eat
We stayed at the Hostellerie de Levernois, home to my favorite restaurant during the trip. Why? It begins (like many wonderful things, I suppose) with cocktails. Restaurant patrons can enjoy cocktails outdoors on the patio with live music while the sun sets – this was one of the most romantic settings we experienced! Dinner in the restaurant was perfectly prepared with amazing service. Our favorite course? The cheese course, served tableside by a true cheese connoisseur. My husband and I dream about that cheese course!
There is a more casual option for lunch and dinner on the Hostellerie de Levernois property called Bistrot du Bord de L'Eau. The hotel property is lovely and worth a walk around if you get the chance. There are shady areas tucked underneath trees that are centuries old, charming flower-filled bridges over trickling streams, and a giant garden at the back of the property.
What To Do
Besides touring the sites in Beaune I mentioned above, I really enjoyed the cellar tour and wine tasting we experienced at Joseph Drouhin. The underground cellars stretching through a portion of the village of Beaune are the oldest in the city, having been built and used by monks to age wine in the 1200's. We had a fantastic tour guide and learned so much about the aging process of wine, as well as general knowledge of Beaune and the Burgundy region. We saw a cellar covered in mold; the "perfect aging conditions" for wine due to the positioning of a garden above it at ground level. And our tour guide showed us a false wall that had been built by the owner during WW2 to hide precious wines, cheeses, and hams from the Nazi soldiers. Our experience at Joseph Drouhin further reiterated that wine is not just a drink to the French people and many others; it's a substance that brings together families and communities and can even teach us about times past.
If we had another day in Beaune, I would have liked to visit Château de Pommard, a winery established in 1726 just outside Beaune. You can do food and wine tours at Château Pommard and reviews online say they offer great information on the Burgundy region and wine production as well.
If we ever go back to Beaune (already saving my pennies) a cooking class is also on my list. There's a coffee shop in the village owned by an American woman; our guide told us her cooking classes are quite fun. Research a few options, but I'm sure you can't go wrong with a cooking class in one of the centers of French cuisine!