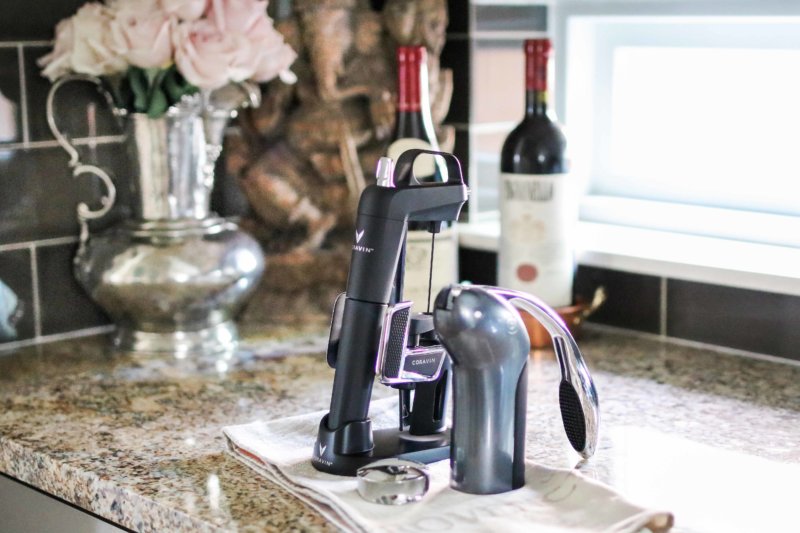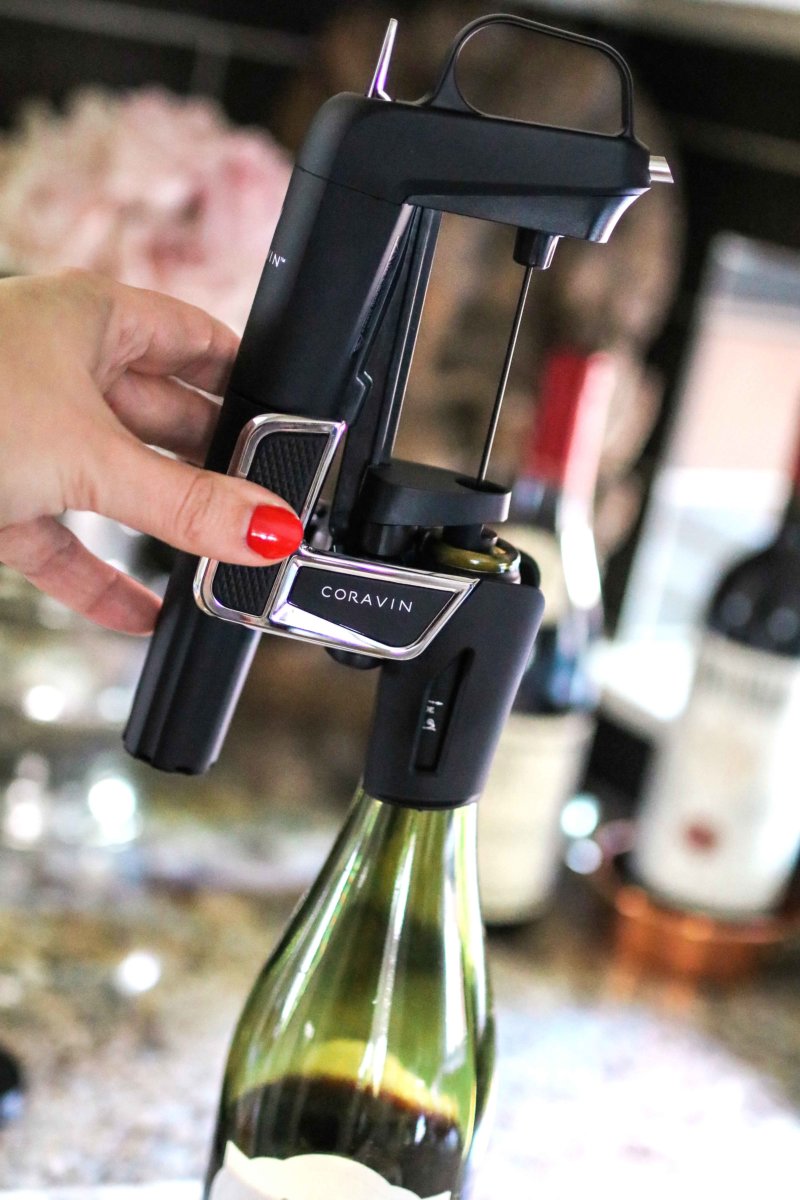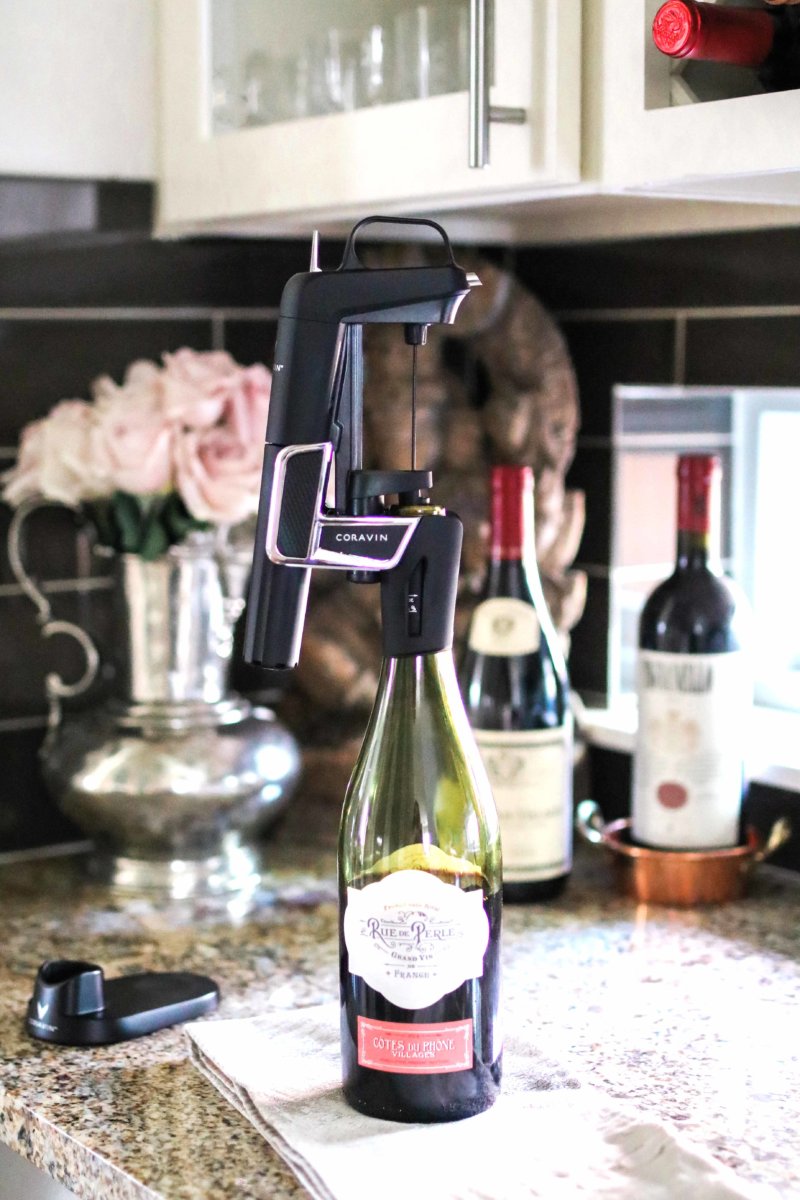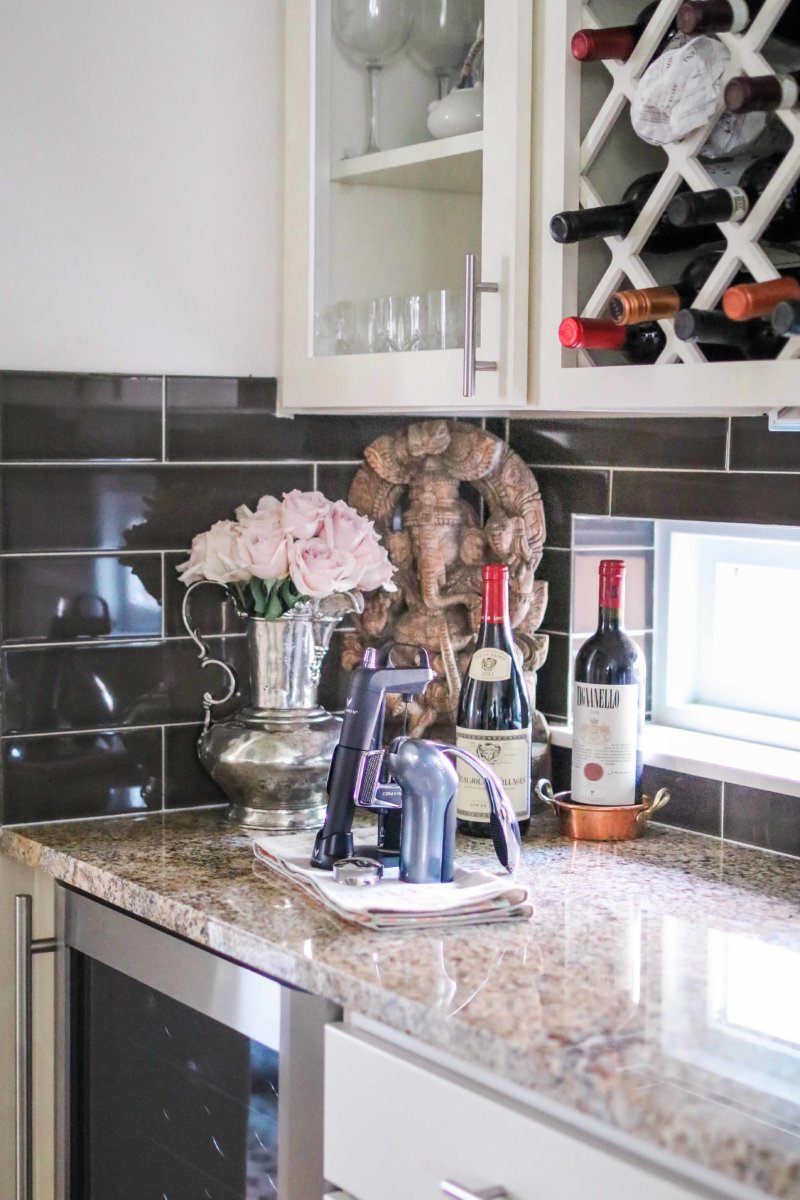 Coravin Wine Saver.  Wine Bottle Opener.
As we toured wineries during our driving trip through France we sent our favorites home. Now our wine fridge is full and I've told my husband we have to return to France when the wine runs out. So… Suddenly we are drinking it a bit more slowly, savoring each sip. We rarely finish a bottle over dinner, so in the past we would forgo wine altogether instead of allowing half of a favorite bottle to go to waste. And then I discovered the Coravin.
This handy little tool allows you to pour glasses of wine without removing the cork, thereby preserving the bottle of wine for days, weeks, or even months. The Coravin punctures a tiny needle-sized hole through the cork and pushes the wine out with argon gas into your wine glass. It's perfect for when you only want a glass of wine or when you want to offer guests a selection of wines to enjoy.
I also think it's the perfect Christmas gift for the wine lover in your life. I picked up two for our parents. There are a variety of models and styles, but this version is the one we have and bought as gifts. I think you'll love it. Throw in my favorite wine bottle opener and you have, quite literally, the gift that keeps on giving. Cheers to genius little gadgets like this one!