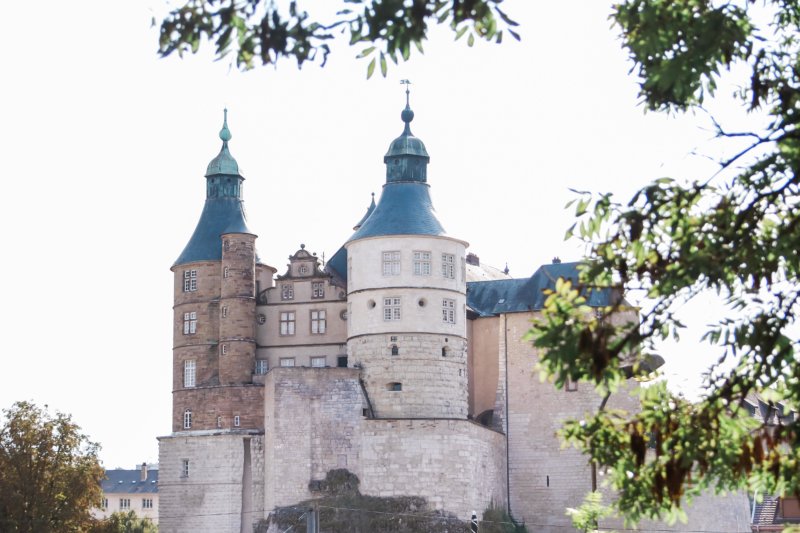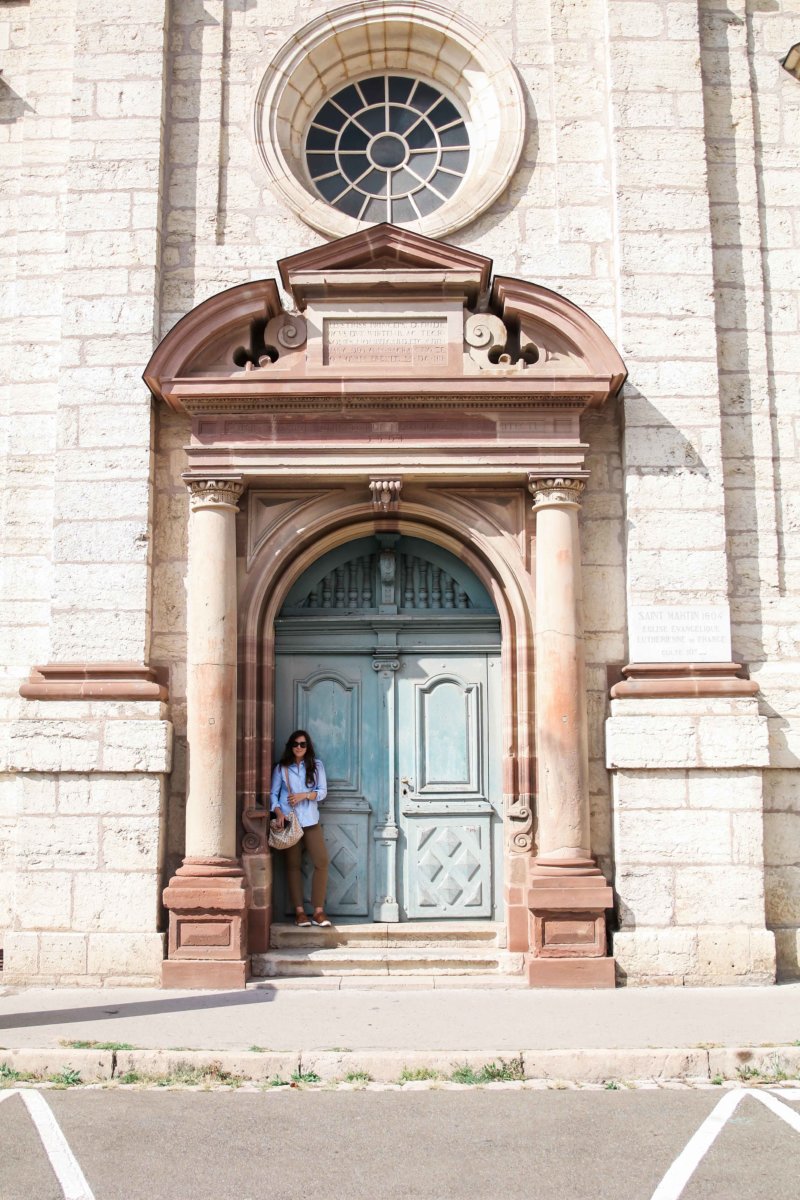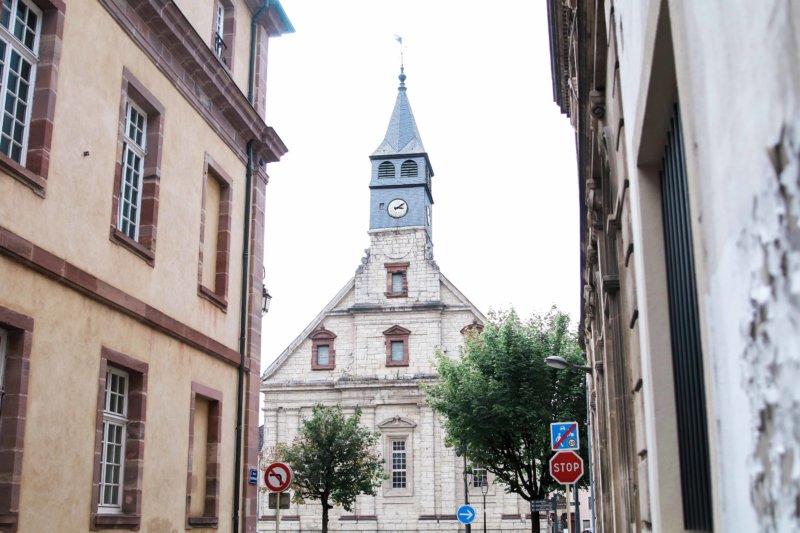 The Jura is a mountain range north of the Western Alps, following the border between France and Switzerland. My great great grandmother Adele (from Reims) married a man named Pierre whose records led me to this part of France. As we drove from Burgundy, the change in the scenery surprised me; the land became more mountainous and the buildings took on a distinctly Swiss style. Tall draft horses stared at us from their pastures as we drove by. Of all the places I visited along this ancestry journey of mine, Montbéliard was where I felt most connected to the past. It was strange, but as soon as we arrived I instantly felt a sense of calm wash over me; I felt comfortable in this place and I didn't want to leave. I was able to FaceTime my parents while there and it felt especially rewarding to take my father to a place so ingrained in the history of our family. They lived there for over 300 years and I couldn't help but wonder if somehow this place had written itself into our genetic code.
Leaving Montbéliard, we drove through the Jura with its towering green mountains and foggy valleys to Geneva, Switzerland. I've spent time in Switzerland before and wanted my husband to experience it as well; I knew he would love the breathtaking views the country offers. This "Jura" part of the trip involved lengthy drives and would definitely be for those who enjoy driving and getting away from the tourist traps, but I would highly recommend this area to anyone who loves photography, nature, or hiking. There were so many beautiful vistas and little hiking trails along this part of our drive and I felt they were completely worth the three hours of drive time between Geneva and Montbéliard. In fact, I found myself wishing we had an extra day or two to get out and get closer to the nature around us.
Montbéliard, France
As I mentioned above, the city of Montbéliard was another stop on my ancestry journey. My great great grandfather and his ancestors lived there for over 300 years and it's the place I've been able to tie most closely to our family with church records and government positions. So it's not a necessary stop if you're planning a France trip, but there is a lot of interesting history and a truly breathtaking drive from this location down to Geneva, Switzerland. This region is mostly farmland with lush, densely packed trees but it quickly transforms into green mountains and fog-filled valleys with charming chalets tucked here and there. It's the kind of place I imagine on a Christmas card with lots of snow and a team of draft horses pulling a sleigh in front.
A highlight from Montbéliard was locating the Temple Saint-Martin church where many of my ancestors were baptized and married; some were even pastors there. We found it and were able to go inside and speak with someone from the church. She told us it was the oldest standing Protestant church in France and I got chills down my arms. It was so surreal to stand in a place – such a historic place, no less – where my ancestors stood in the 17th, 18th, and 19th centuries. I'm sure they could never imagine one of their direct descendants returning someday.
Another interesting site in Montbéliard was the remaining ramparts from the Château de Montbéliard, the palace of the Dukes of Württemburg. Because of their influence, Montbéliard was a Protestant stronghold for centuries, and became an enclave for Protestants fleeing persecution in both France and Switzerland. The culture became an interesting mixture of French and Swiss and the architectural influences can still be seen today. Inside the château there is a museum covering archaeology, history, and natural history from the area. I would love to return to see their famous French Christmas Market during the holiday season.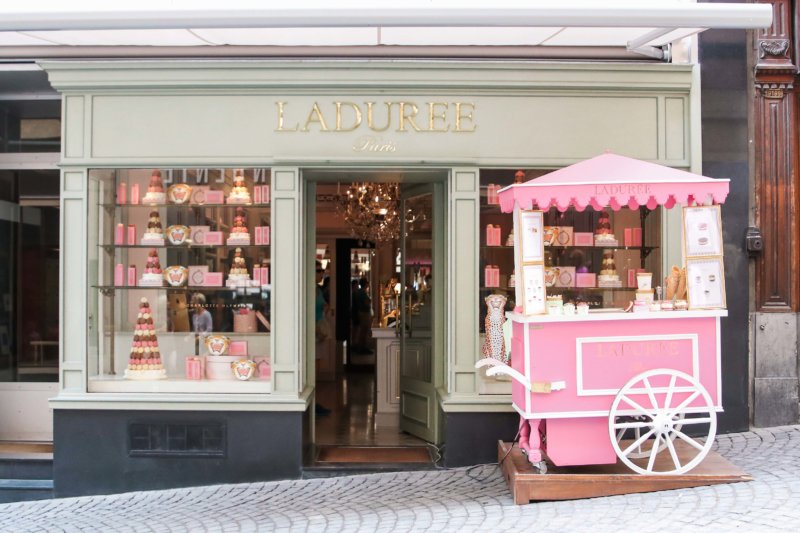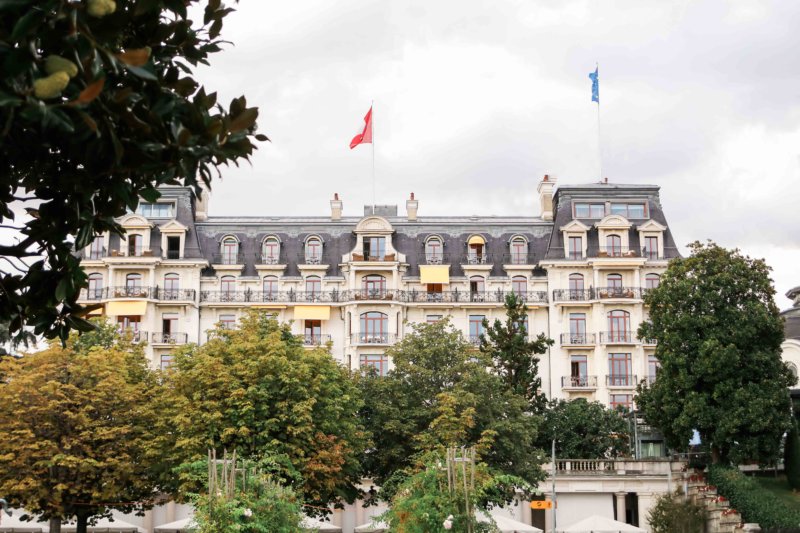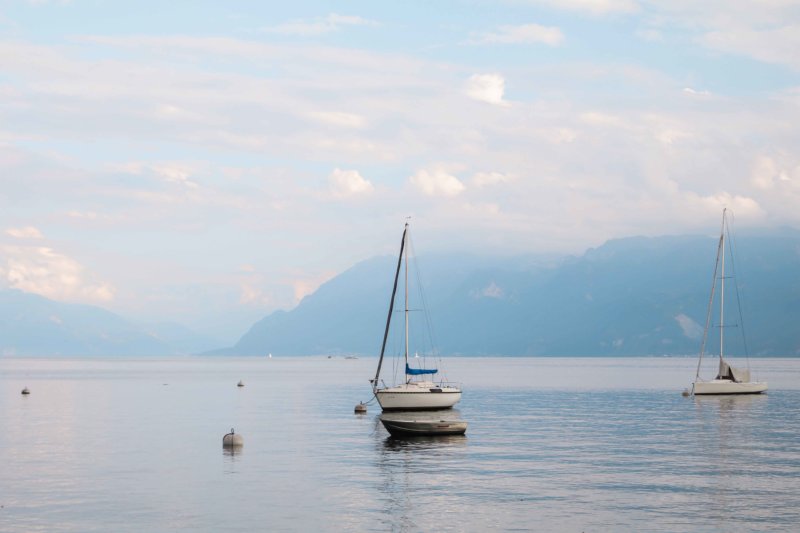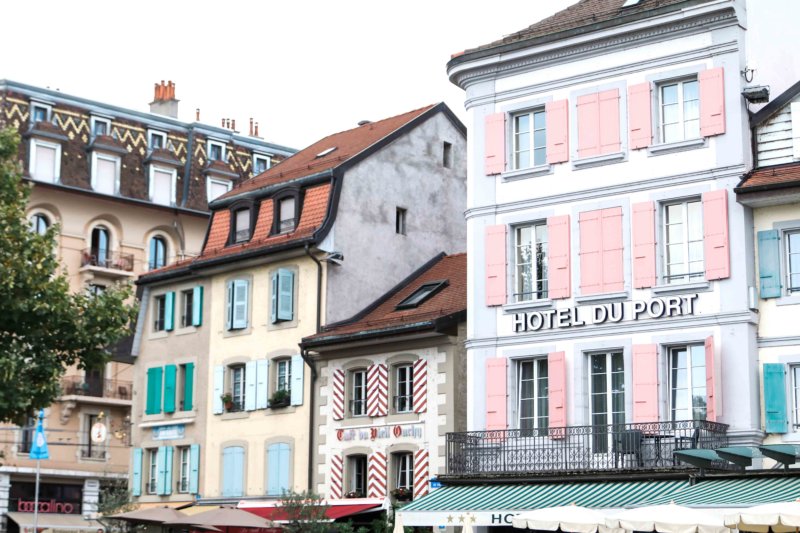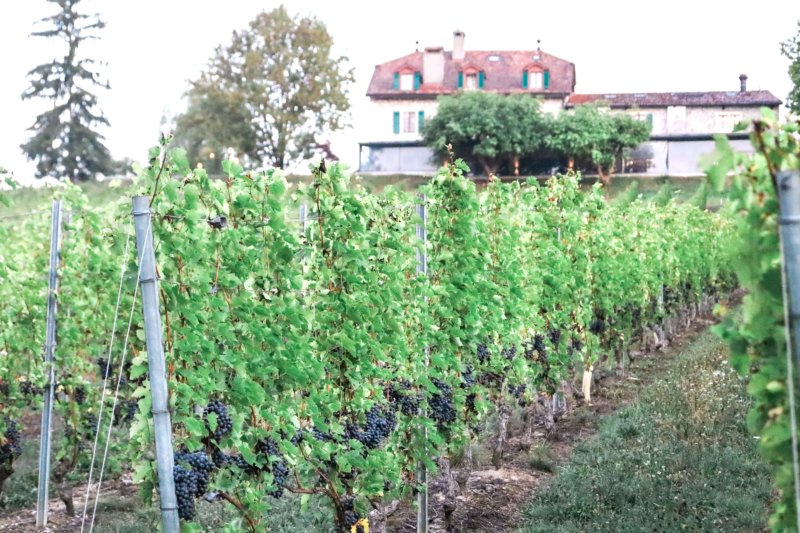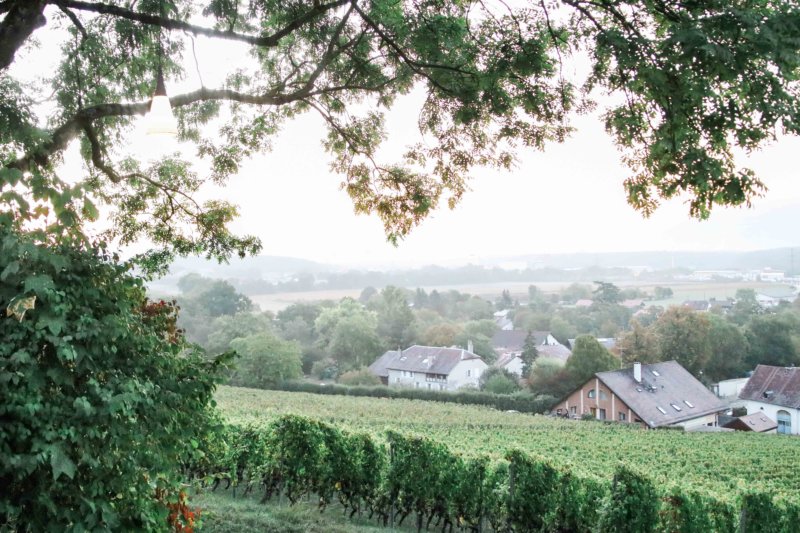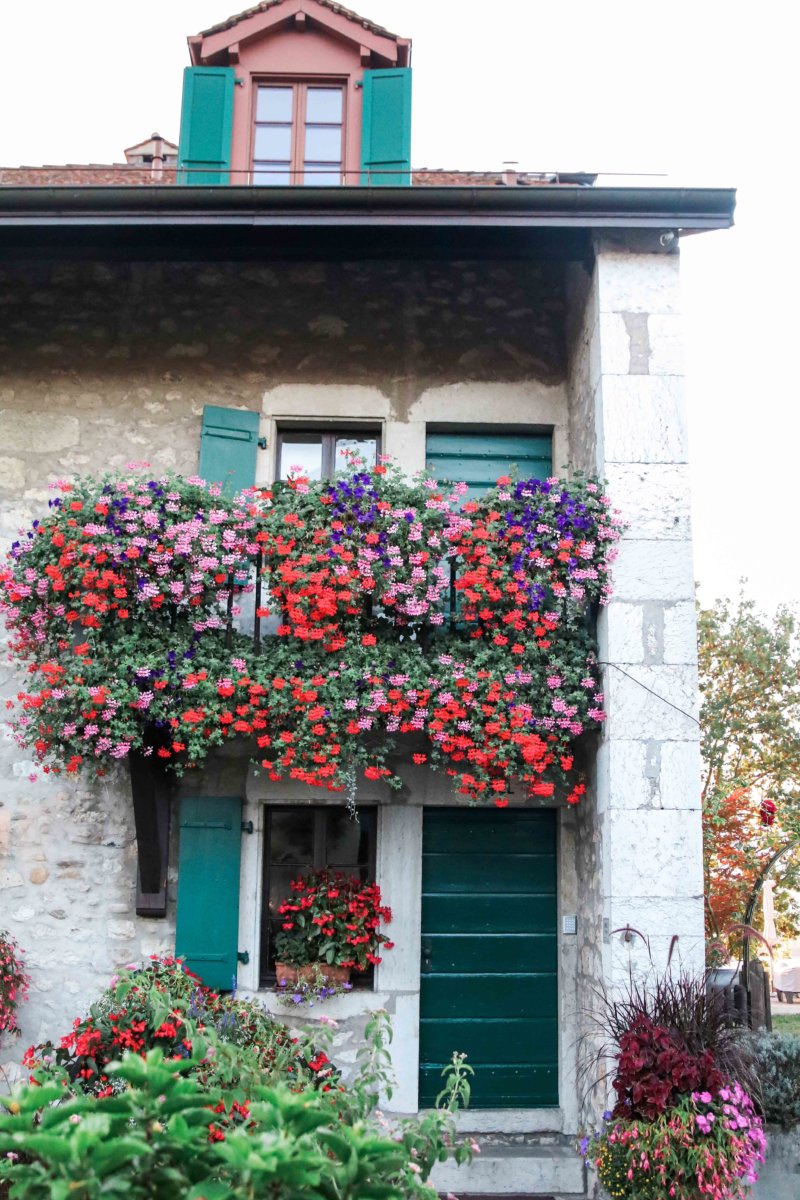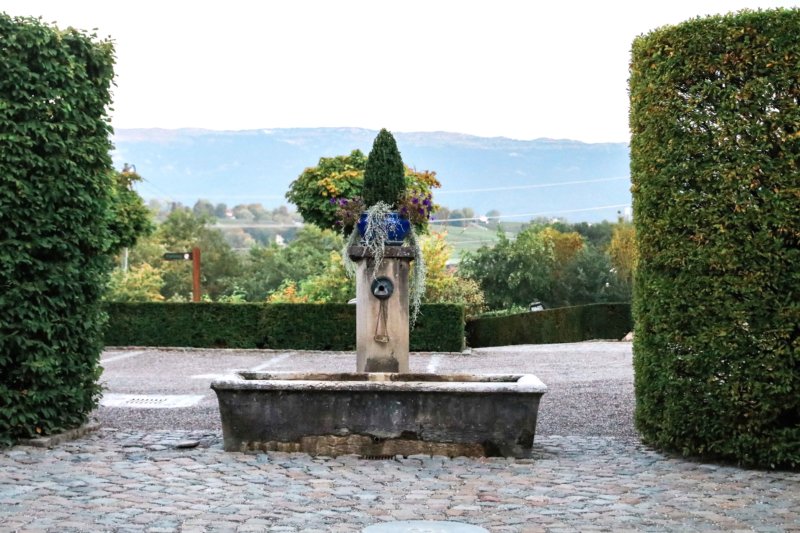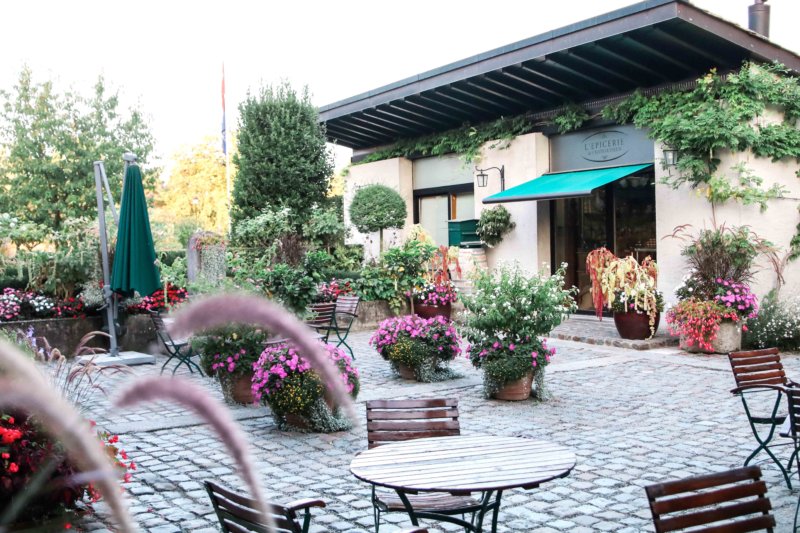 Lausanne, Switzerland
There are about a billion and one things to do in Switzerland. It's quite literally the most visually stunning country I've ever visited and I would definitely suggest any visitor make the trip up to the mountains, take in the miles-wide views and stand next to a glacier, go hiking past cows with bells and see little marmots scurrying past alpine wildflowers . But since we were on a long road trip and only had two days in Switzerland, we didn't want to fill our time with more driving. We had experienced a lot of history in Reims and Beaune, a lot of emotion in Montbéliard, and once in Switzerland I just wanted to show my husband around Lausanne, see a few of my favorite sites, and indulge in a little retail therapy.
If you do visit Lausanne, I would suggest walking along Lake Geneva near the Port of Ouchy and catching one of the art exhibitions at the Hermitage Museum. Don't miss grabbing lunch, a cocktail, or dinner at the beautiful Beau Rivage hotel overlooking the lake; this Ouchy/Lutry area feels a bit more peaceful than the busy (but lovely!) shopping area of Lausanne. And you have to experience a true Swiss fondue restaurant; ask your hotel for their favorite local spot and indulge!
We stayed at Domaine de Chateauvieux in Satigny, just outside Geneva. I would highly recommend it for its charming Swiss rooms, gourmet restaurant, and property overflowing with flowers and vineyards. I will never forget opening our shutters at sunrise and watching the sun come up over the vineyards outside our window – I felt like Heidi every morning.