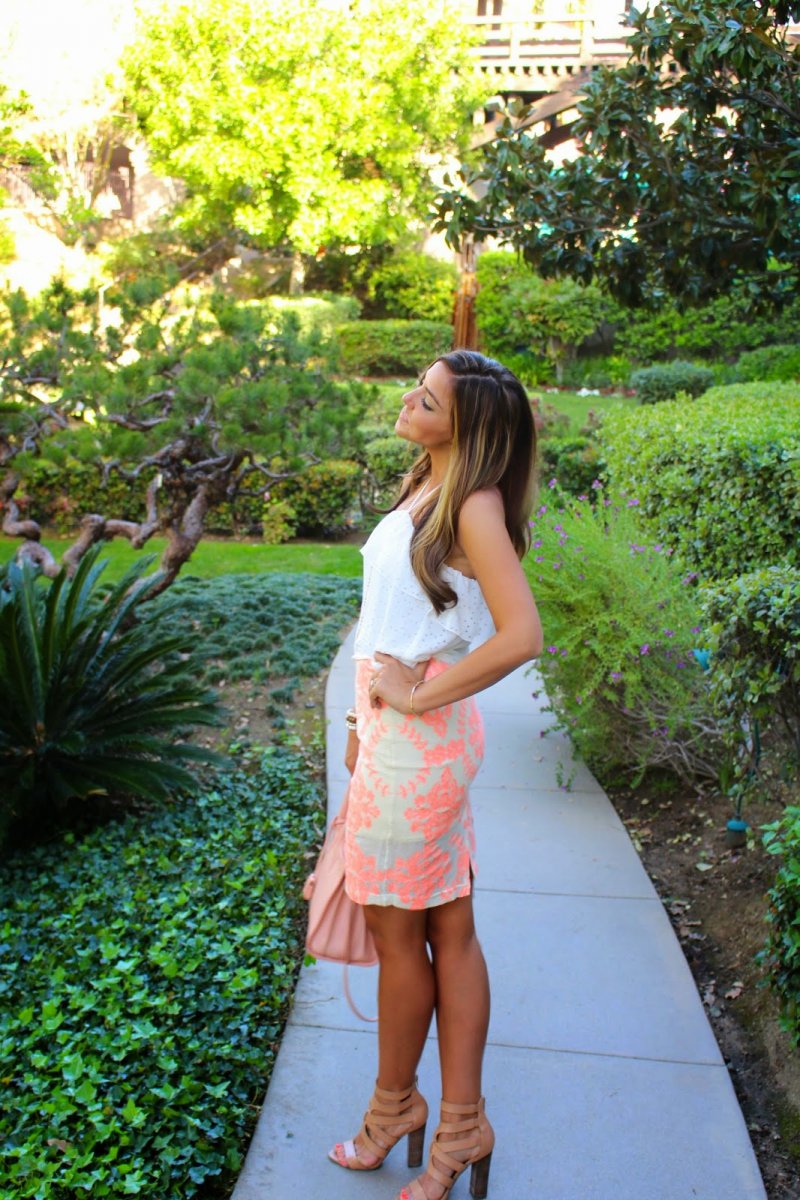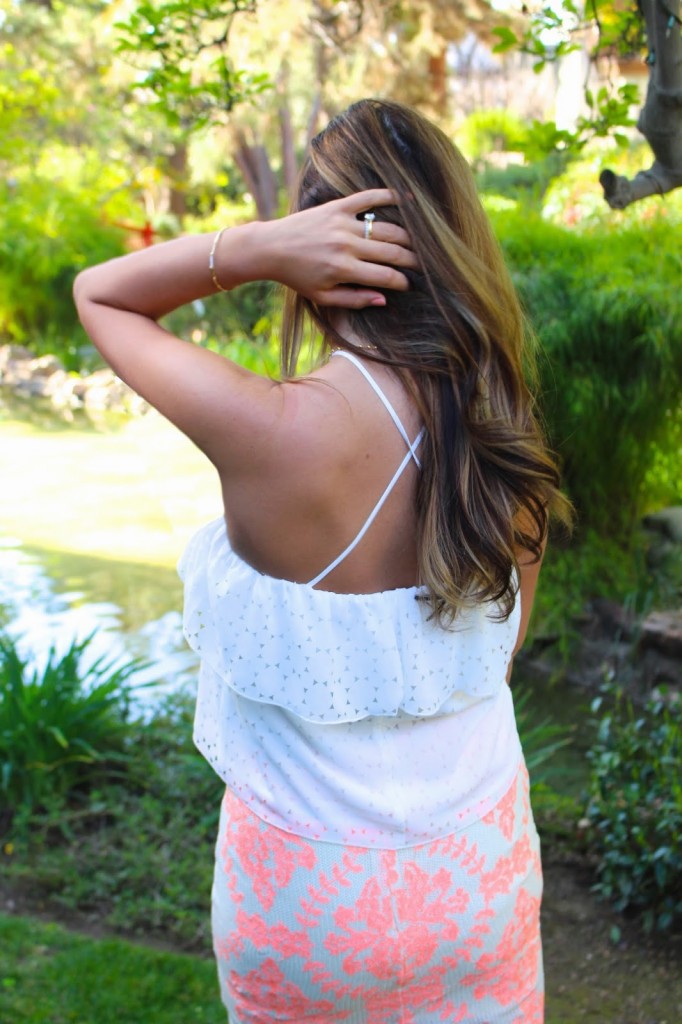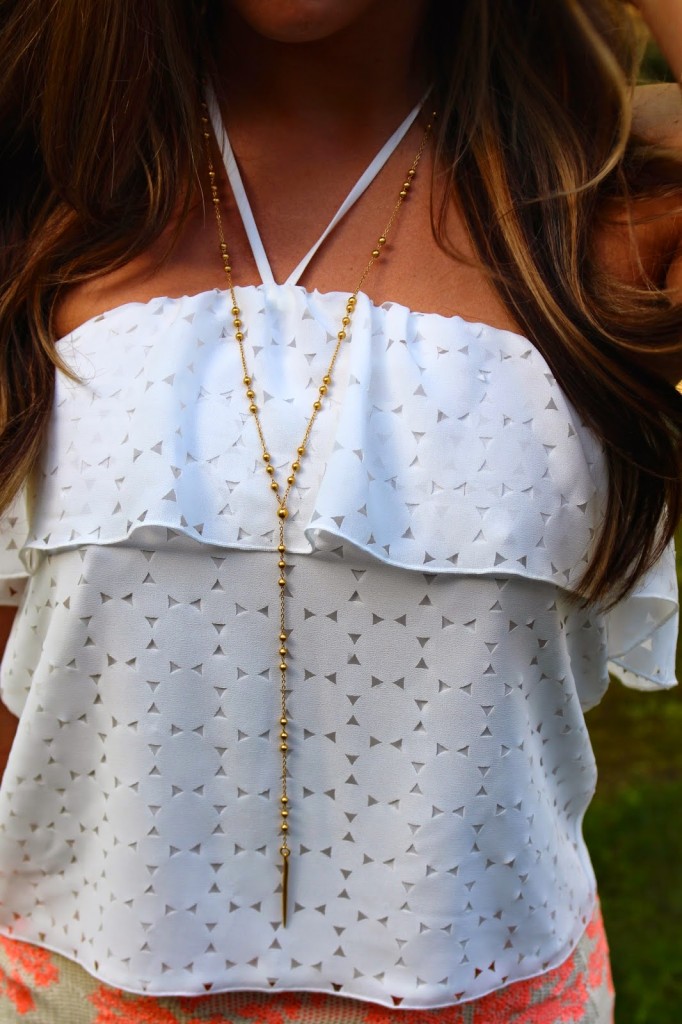 Oh, how I adored this serene little garden at The Langham Hotel in Pasadena.  We discovered it on a morning walk before breakfast.
I found this cute outfit at Nordstrom before I left on my trip.  I immediately fell in love with the beautiful pattern and coral embroidery in the skirt… There is an adorable matching top that would really make a great outfit with this skirt, but ultimately I decided to go with this laser-cut white top because I felt I could pair it with more.  The length is really flattering and to be blunt, the little ruffle gives an extra boost to your bust!!
This is perfect for spring and summer date nights, graduations, weddings, and parties.  As you guys know, I really love items I can dress up or dress down.  This one is easy to dress down a bit more with strappy gladiator-style sandals and adding a simple fitted white tank.
Right now Nordstrom is hosting their Triple Points Event where Nordstrom cardholders can get triple the points on dollars spent in stores and online.  I love purchasing items during this event because it means Nordstrom Notes coming my way… More free dollars in my pocket!!  The event ends on Sunday March 22nd, so hurry!!  It's a great time to stock up on beauty products and basics, or treat yourself to some spring goodies.
If you follow me on Twitter, I tweeted last night about adding a little marble charm to the beaded stack I've been wearing lately.  Pandora is having their Free Bracelet Promo right now, offering a free bracelet with any $100+ purchase.  It's a great time to add a bracelet to your stack, or purchase a gift for someone… You automatically get the bracelet free, so I've used the promo as a way to start a bracelet for a bride or a new mommy.  This promo ends Sunday March 22nd.
I don't even want to tell you about this next promo, but I will because I am a good blogger… Lilly Pulitzer is offering a free gift with any purchase, and the gifts continue to add on and get better as you spend more!!  This promo is only Saturday March 21st and trust me, the gifts sell out quickly… So if you're looking to get a cute free Lilly keychain, free Lilly jewelry set, or even a free Lilly tote, you need to have your shopping list handy and purchase your items as soon as you can on Saturday.  I've waited before and lost out on getting some of my favorite exclusive gifts because as soon as they're gone, they're gone.

Wishing you all some beautiful spring weather this weekend… Take time to get outside and be thankful that the days are getting longer and warmer!!