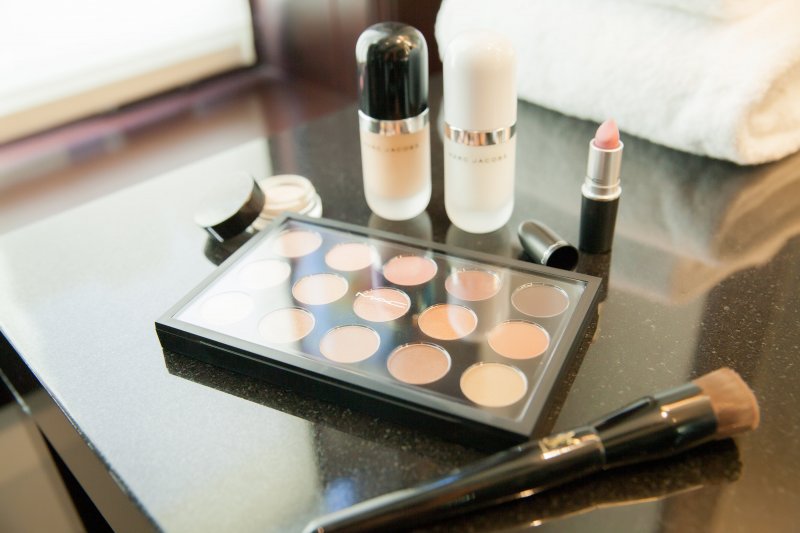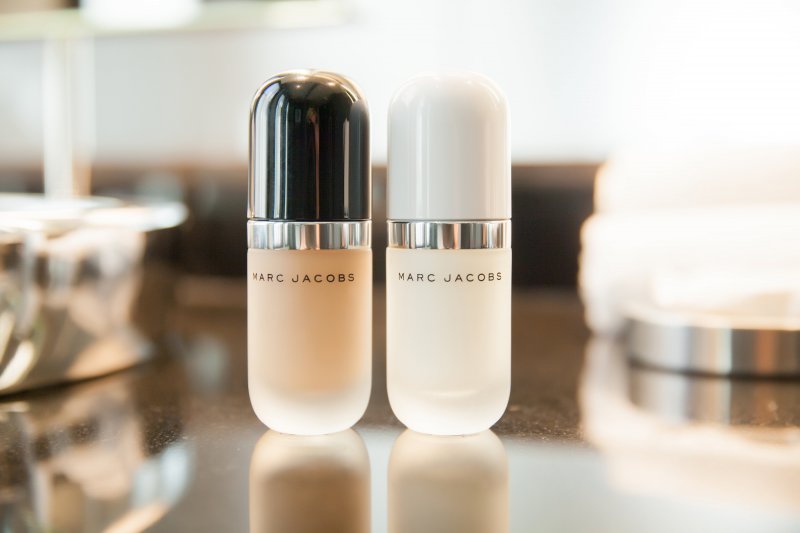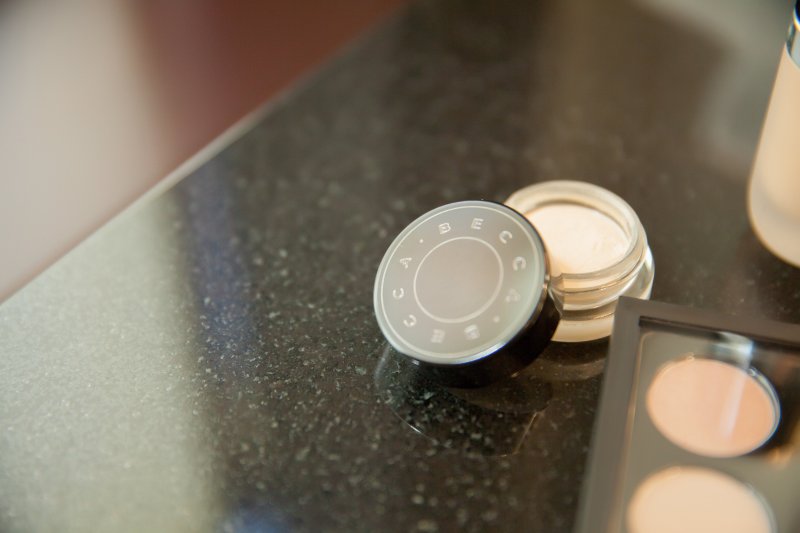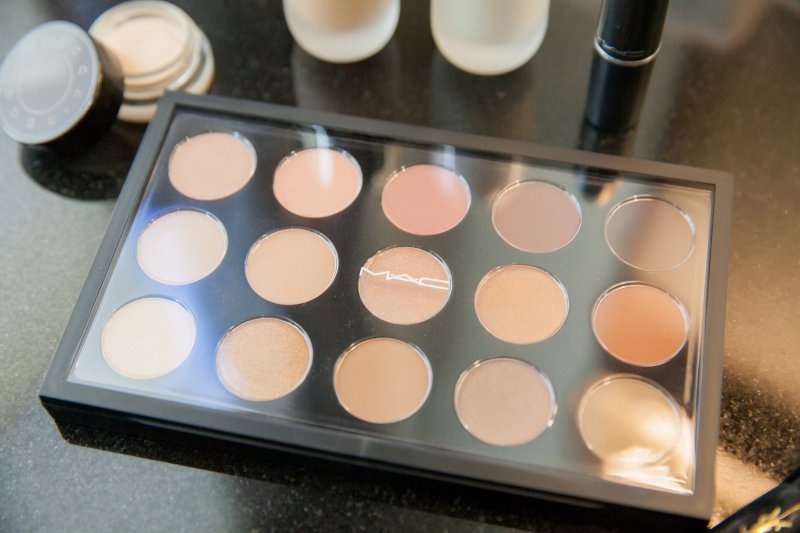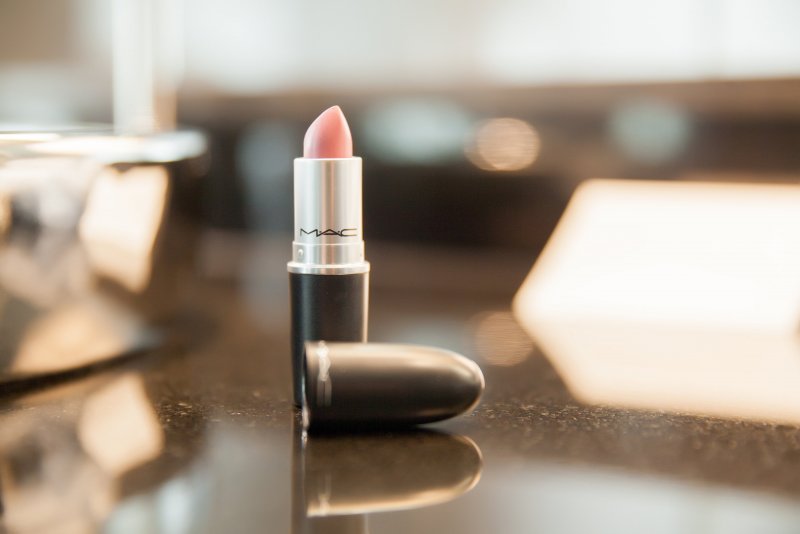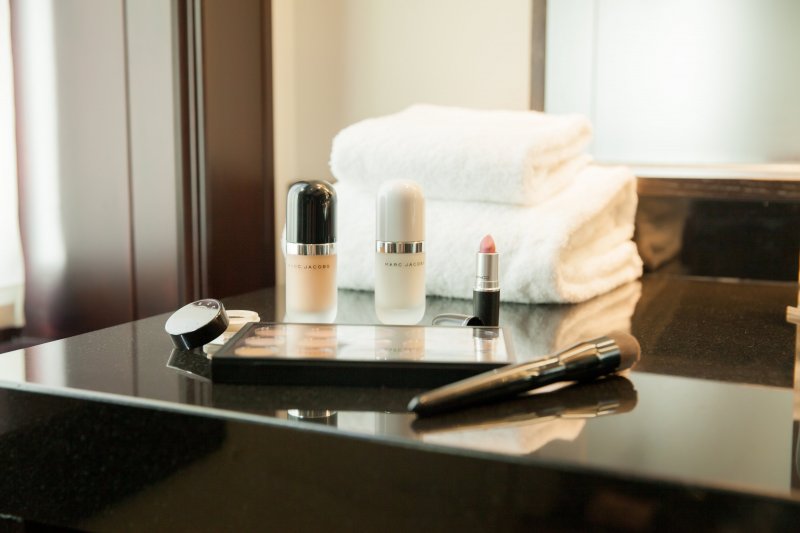 Primer.  Foundation.  Brush.  Concealer.  Eyeshadow.  Lipstick.
After being in Dallas for the rewardStyle conference, I came home for a couple days while my closet install began… The installer forgot to order some pieces, decor is backordered, and it's going to take a bit longer to finish which is such a bummer but I'm being as patient as possible.
Then I left for California with my mom (the "gypsy" name is there for a reason) for a trip she planned for us. She and I have always been fans of black and white movies and old Hollywood and this trip was something she had wanted to do for a long time. We met her friends, attended a museum exhibit opening and a postage stamp reveal ceremony, and toured so many different sites. After this trip I'm certain my mom has more energy than I do because at the end of each day I would be struggling to keep my eyes open and she was still going strong!
Since I've been traveling lately, I've been thinking about what makeup essentials I have to have when on the go. I consider everything when packing makeup – destination, weather, events – but mostly I'm thinking about space in my suitcase and below I tell you which items have been most important for me (and worth the suitcase space) in the past couple weeks.
Do you have any makeup favorites you have to pack when traveling? Do you have any special tips or tricks for packing makeup so it doesn't spill or break?
1.  Primer
This translucent primer sets the stage for the rest of your makeup and will help your makeup stay put all day long. When traveling, weather issues like humidity, dryness, and wind can be brutal on makeup and this primer will help your makeup withstand the elements. Whenever I add a great primer like this under my makeup I find that it lasts about twice as long as usual.
2.  Foundation
When I travel I usually bring along a full-coverage foundation that will last all day. I prefer to wear a tinted moisturizer during the day, but when traveling the days can be lengthy and I want my makeup to last. Whether it be a family vacation filled with sightseeing or a meeting-packed business trip, this foundation ensures your makeup will look glowy and flawless all day. Recently, I've been breaking out while traveling (do any of you deal with this?) so this silky foundation has been my key to concealing any irritation or flaws. I wear the color "Beige Taupe".
3.  Foundation Brush
This luxe foundation brush is the real deal, airbrushing and buffing foundation to a flawless finish. It spreads my foundation evenly over my skin without leaving lines or streaks. And let's be honest, that Y logo cut into the bristles is pretty gorgeous.
4.  Concealer
This creamy concealer blends easily and conceals dark circles from late nights and long flights. Whether you and your coworkers went out a bit too late on a business trip or you just can't sleep away from home, nobody will know. Just dab a little around your eyes to brighten and tap onto any imperfections to erase. I wear the color "Banana".
5.  Eyeshadow Palette
This thin, easily-packable eyeshadow palette with fifteen beautiful colors is the perfect addition to your travel beauty routine. The warm neutral colors are universally flattering and beautiful for all your spring + summer looks. I even used one of them as a highlighter on my cheekbones, so this palette is versatile too. And $65 for $100 worth of eyeshadows is a great value.
6.  Lipstick
This stunning "Sunny Seoul" lipstick is a beautiful blend of coral and pink tones with just a hint of sheen. I love this color for travel because it doesn't require a lip liner… It's easy to just apply and go. And this color glows so beautifully on the skin with a bit of a tan or spray tan. You will love this lipstick for spring, summer, and vacations!