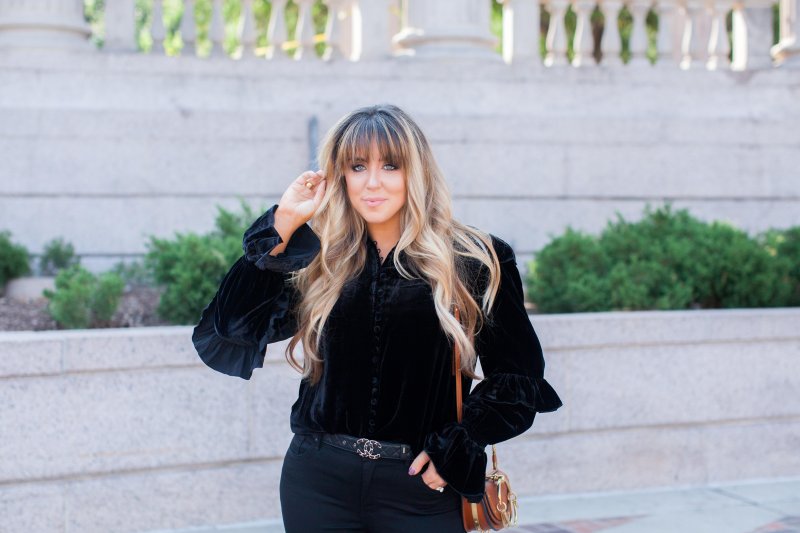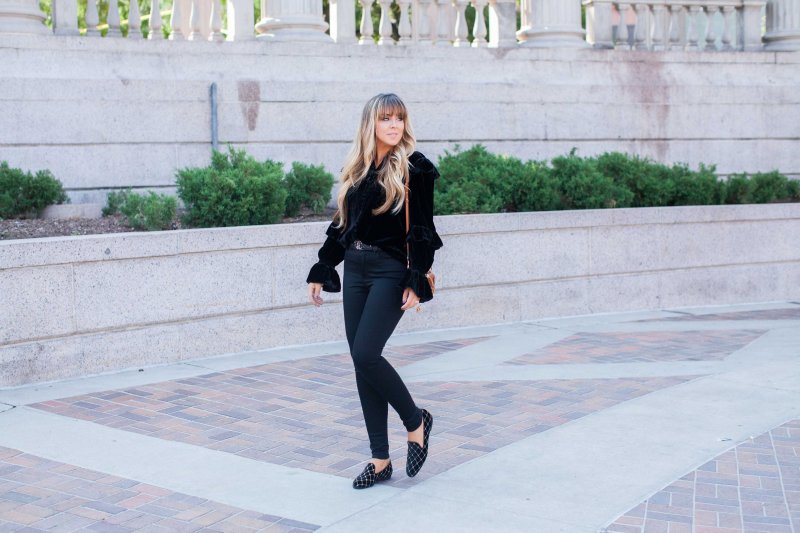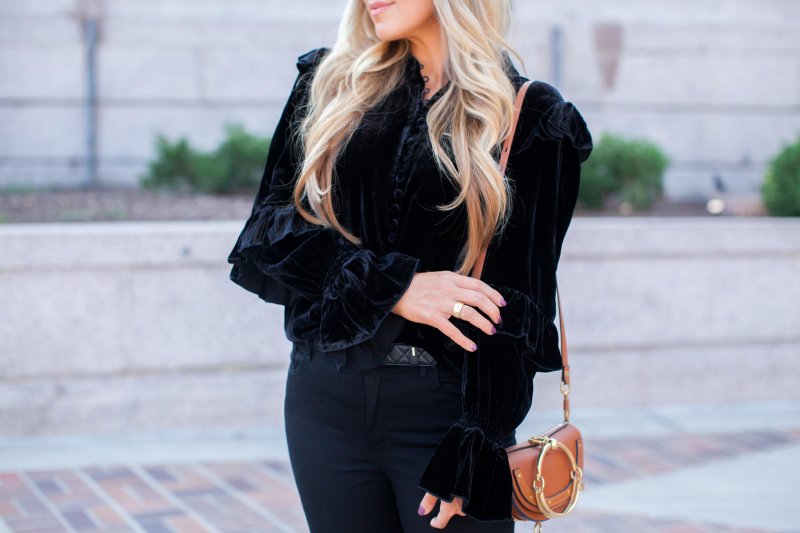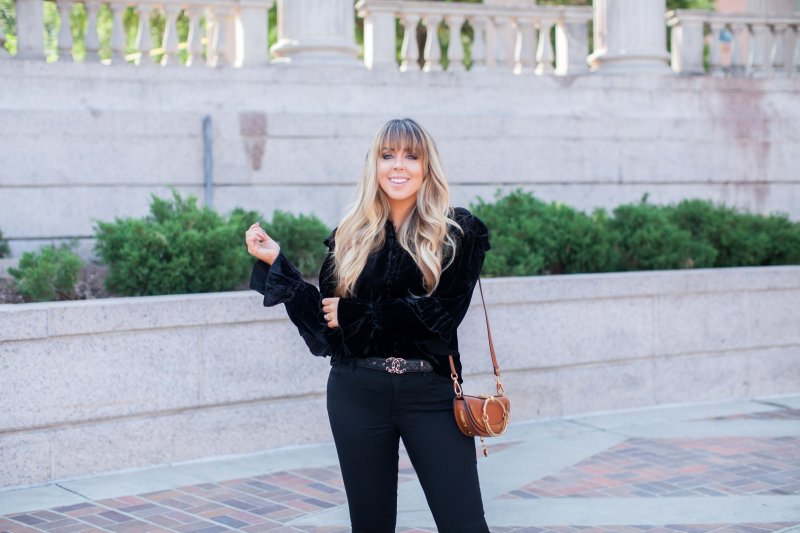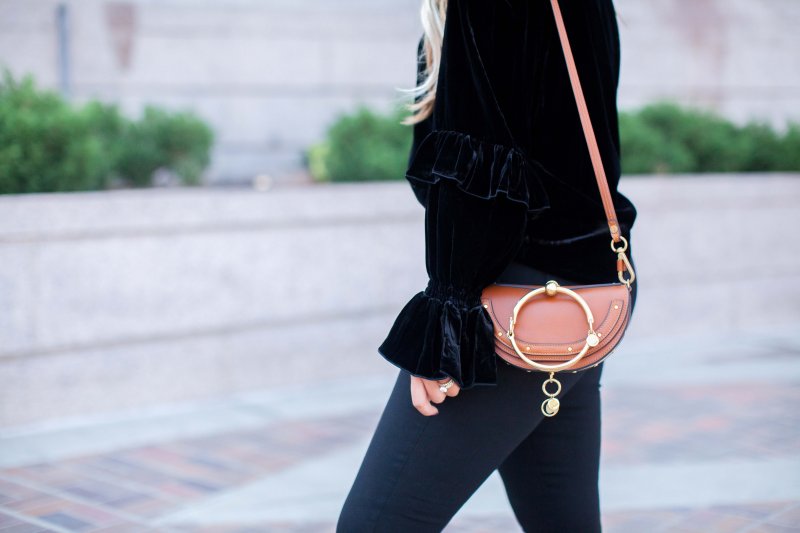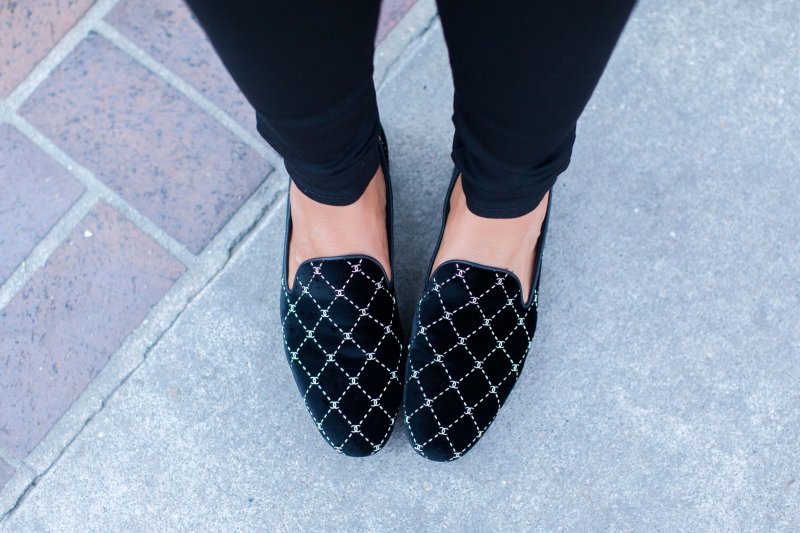 Victorian Blouse.  Black Jeans.  Chloé Nile Bag in Black.  Chloé Nile Bag in Rose Gold.  Chanel Belt and Shoes.  Similar Loafers.
Hair Extensions, Lashes, Tan, Nails c/o Glamour Bar Denver (Mention My Blog for $50 Off Lashes)
This beautiful blouse incorporates two of my favorite trends for Fall 2017… Victorian and velvet. Together, they create sumptuous texture and an incredibly feminine silhouette that makes a statement. To keep the look slimming and appropriate for evening, I added a pair of stretchy black jeans and a velvet loafer. A pop of saddle brown (I love the idea of a rich metallic too) add interest to an otherwise all-black look.
Fit Details:  Top runs true to size; it is designed to be worn loose and flowy and is quite comfortable. Jeans run true to size as well. They will appear small when they arrive – don't worry! I didn't believe everyone when they talked about how flattering, stretchy, and comfortable this denim brand is, but as soon as I put this pair of jeans on I completely understood. The jeans feel more like leggings in terms of comfort, but they slim the leg like a great pair of denim.