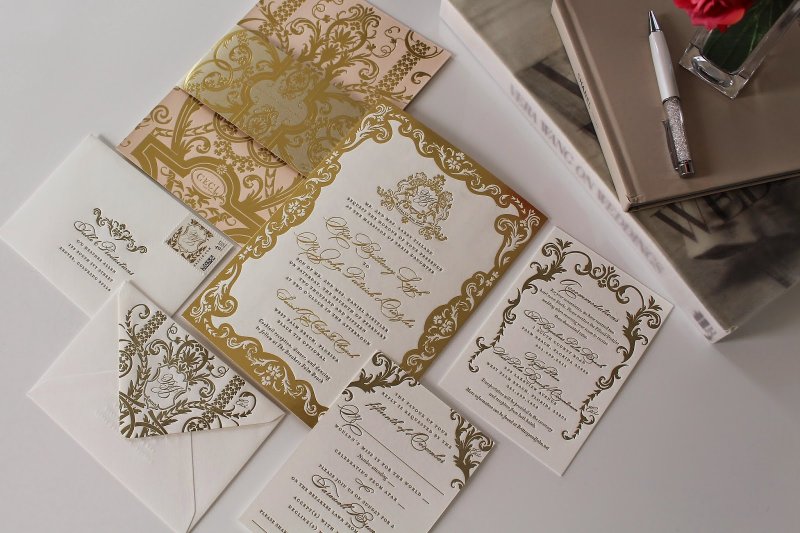 I started searching for our dream wedding invitations on every bride's best friend, Pinterest.  After numerous searches for "blush and gold invitations" and "luxe wedding invites" I had some basic ideas, but the real inspiration was still in my head.. Which, if you've ever planned a wedding, is the worst place for them to be since communicating how vague ideas fit into your overall fairytale can be difficult.
I was introduced to Ceci New York by my wedding planner and we had a conference call to go over the themes of my wedding, our current decor plans, and those vague ideas of mine.  I mentioned timeless scrolls and a beautiful crest, gold foil accents, and touches of blush pink.  I wanted the design to look romantic and luxe.
Once the design process begins, Ceci brides can be as involved or as uninvolved as they would like.  I chose to be part of the process… I wanted to see each round of inspiration, all the options, and even had the Pantone color chips sent to my house for me to check out.  I love visual styling, so getting to see these gorgeous invites each step of the way was like a dream for me.
After rounds and rounds of design styling, font and wording edits, mockups, and add-on's with one of Ceci's talented designers we decided on this luxe look set on the creamiest, thickest paper.  The invite is 9.25″ x 6.5″ soft white and gold foil on the front with an intricate blush and gold back.  We added a soft gold belly band around the invite to list our wedding website, as well as to add a little interest when guests opened their invitation.
The invitations came in a large envelope with digital calligraphy and two custom stamps.  Also in the envelope was a card giving guests information on accommodations, and an RSVP card and return envelope addressed to my wedding planner with another custom stamp.
I'm so happy with the way Ceci turned my vision into reality… I couldn't put into words exactly what I wanted, but when I received the finished invitations to send out I began to cry because Ceci had created my dream invitations and it felt as if the little fantasies I had swirling around in my head had materialized in my hands.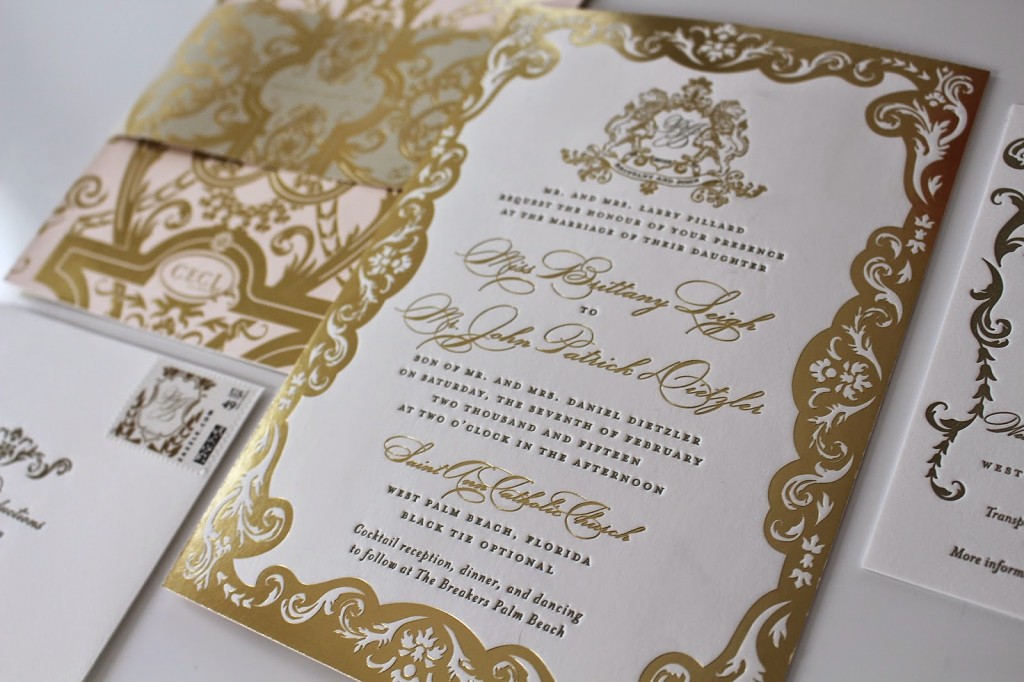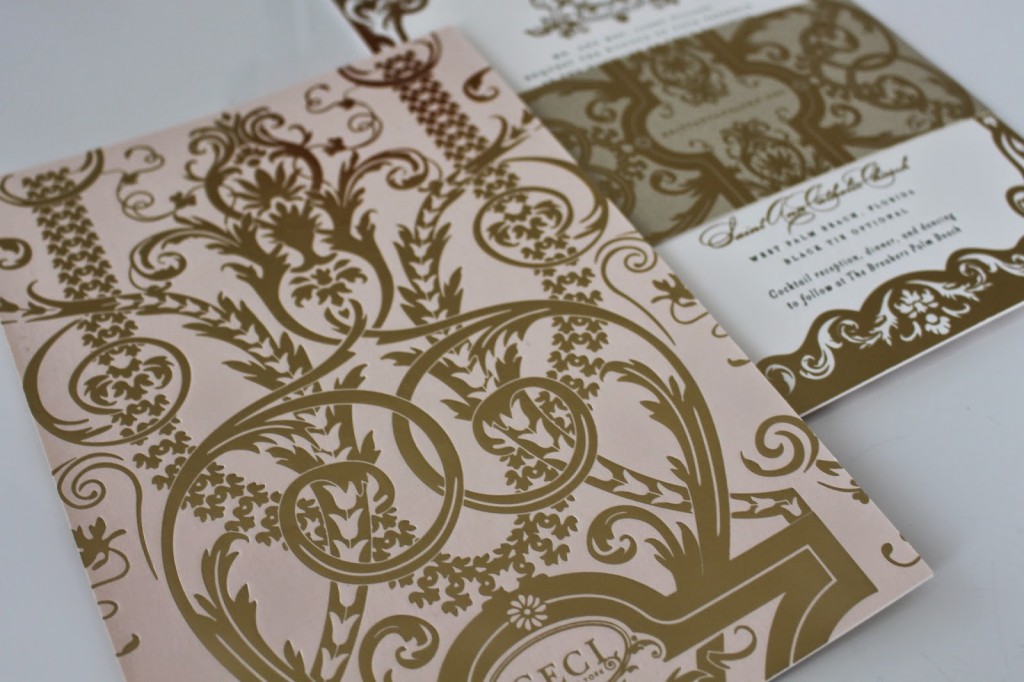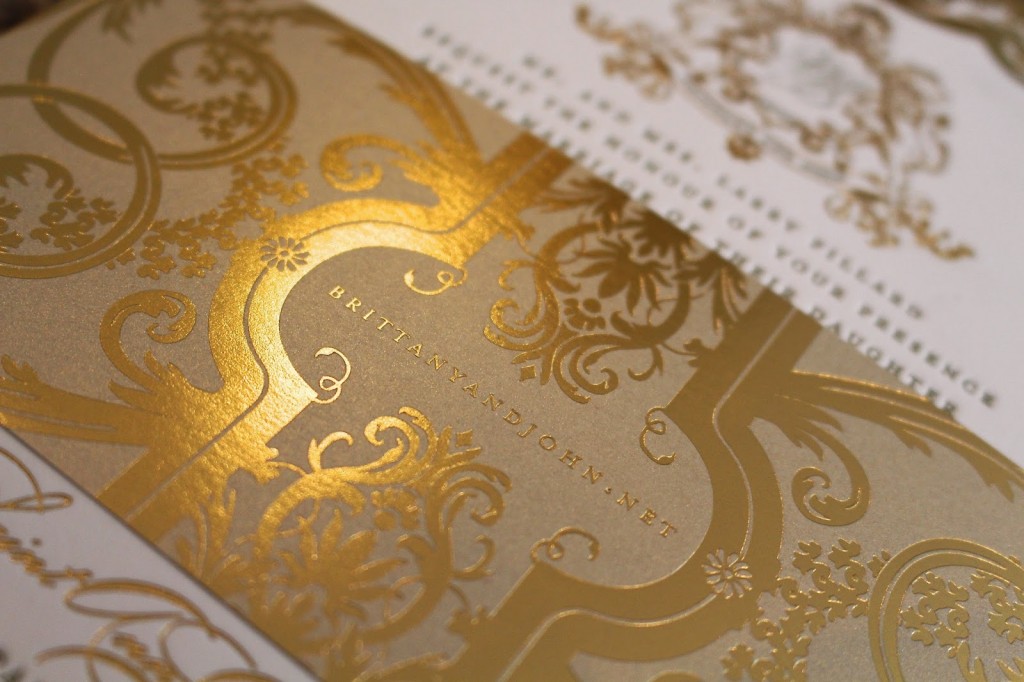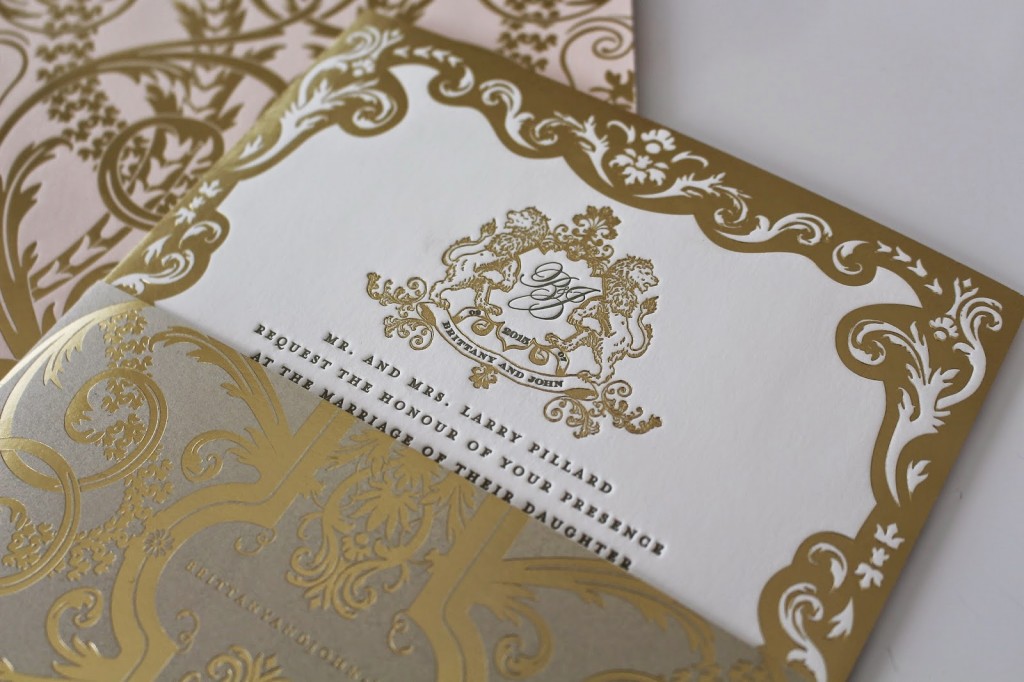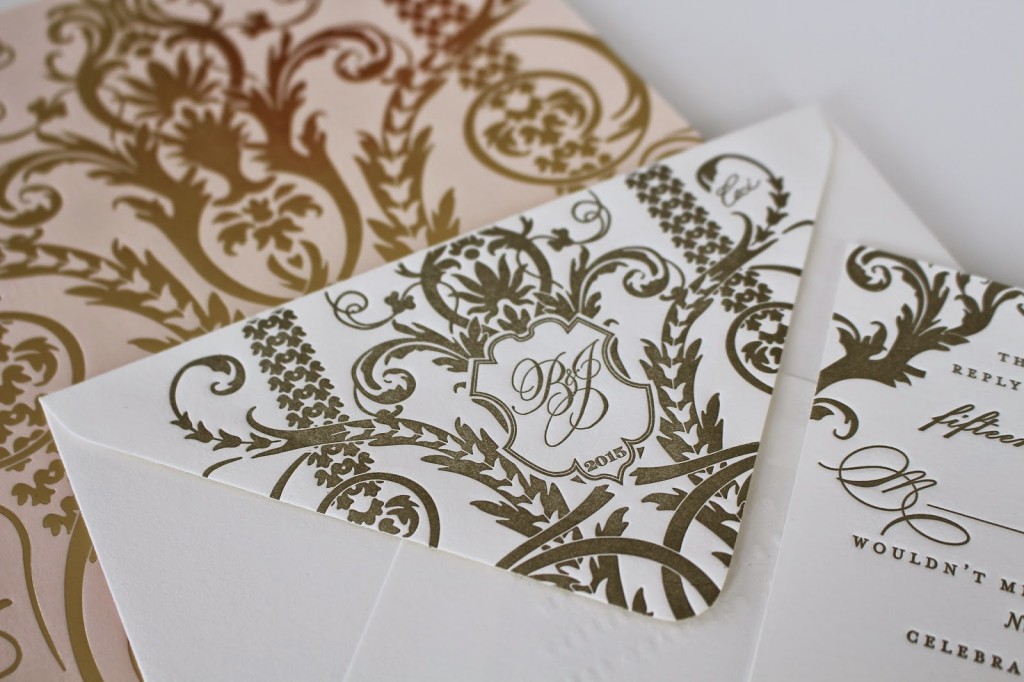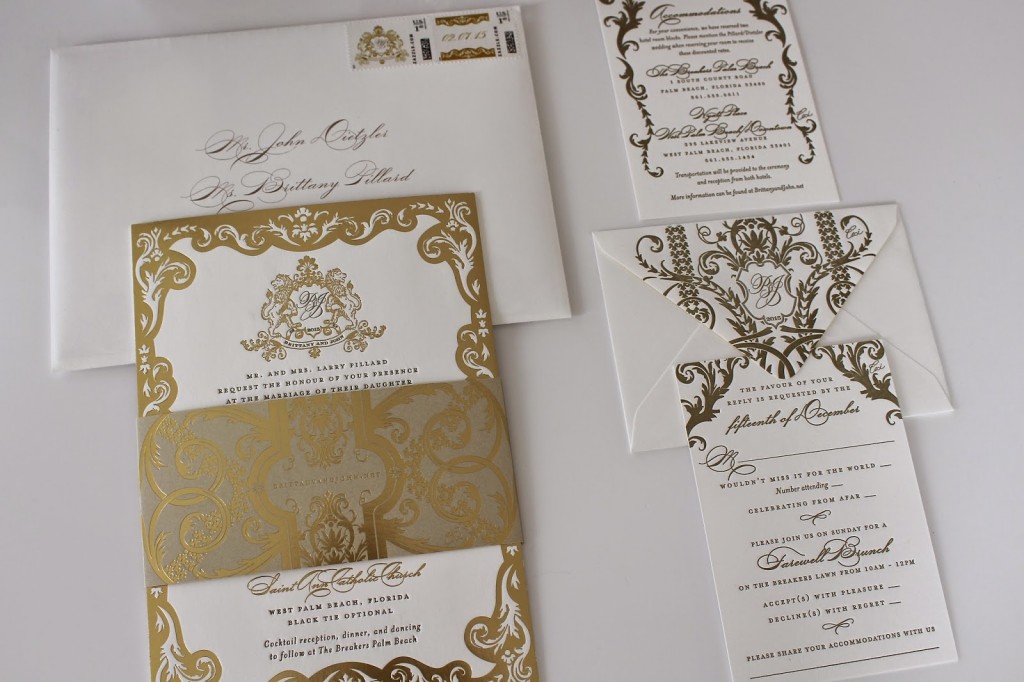 I'm waiting on our professional photos to come in so I can do my wedding blog posts.  When I do, you'll notice that we also used Ceci for our welcome bag tags, place cards, table numbers, and church programs.  We've also ordered our thank you's from them.  I'm all for a creative company run by a woman that provides one-stop shopping!!
Happy #WeddingWednesday!!