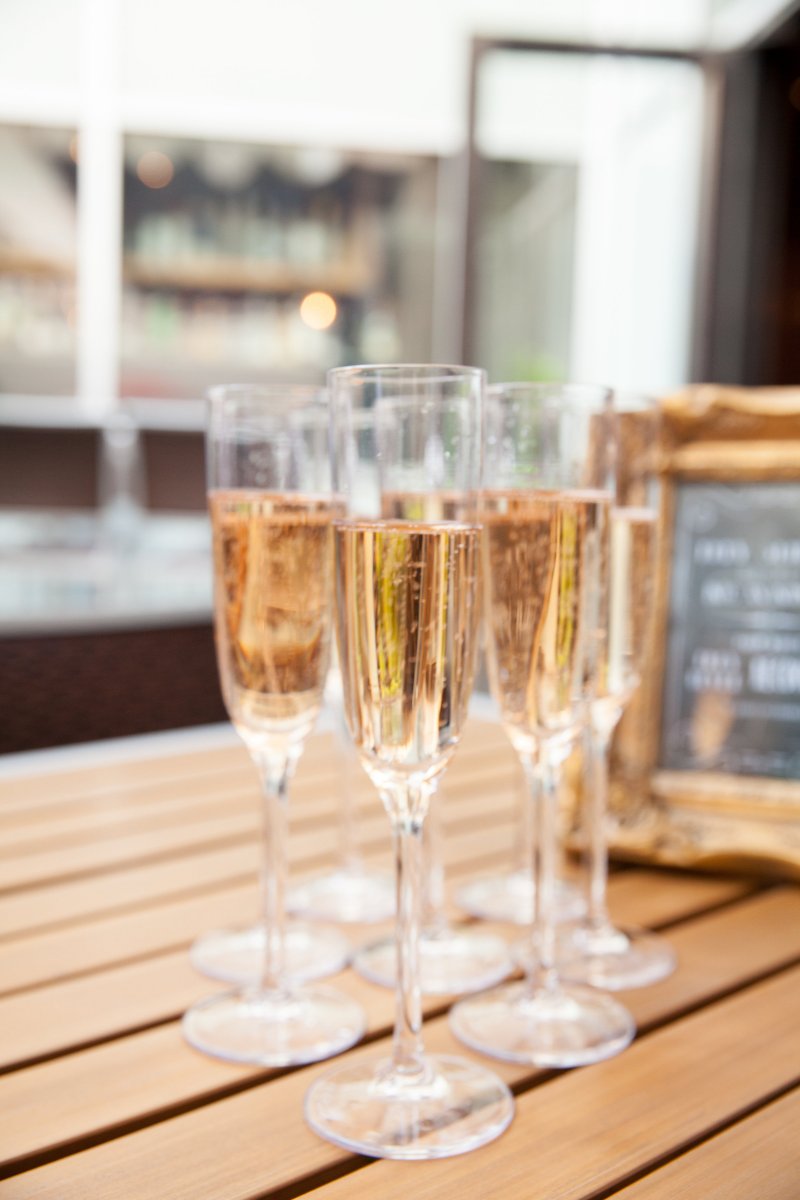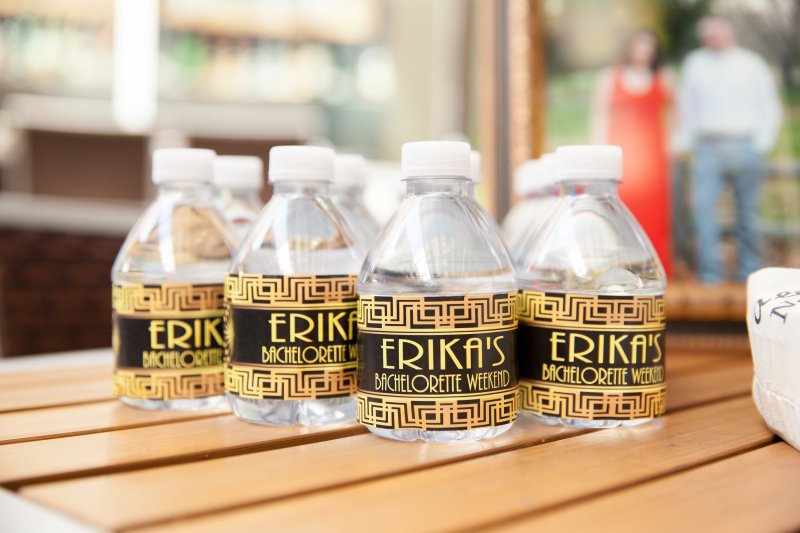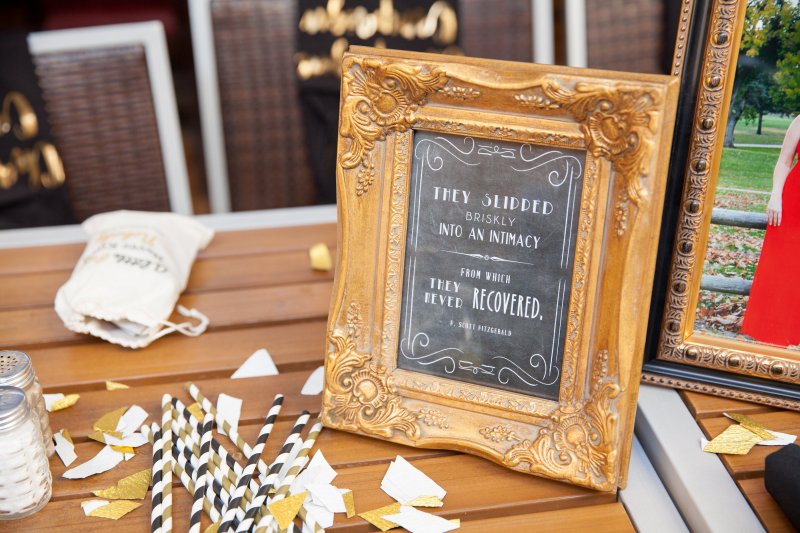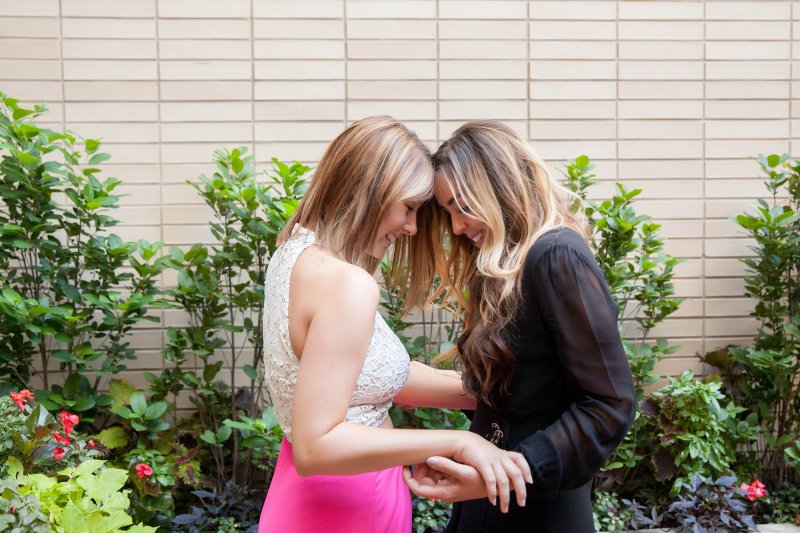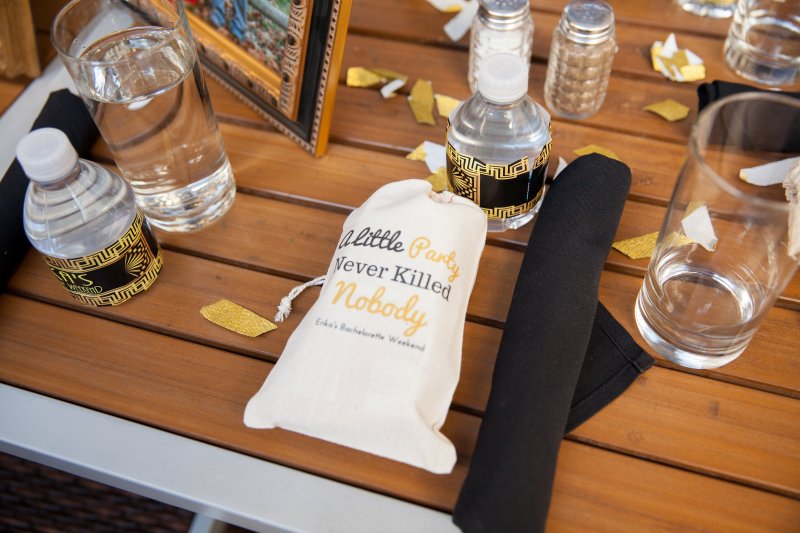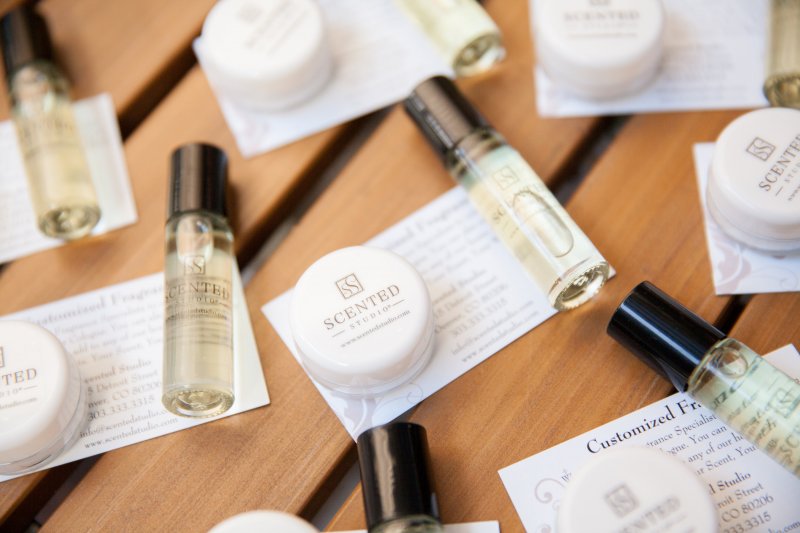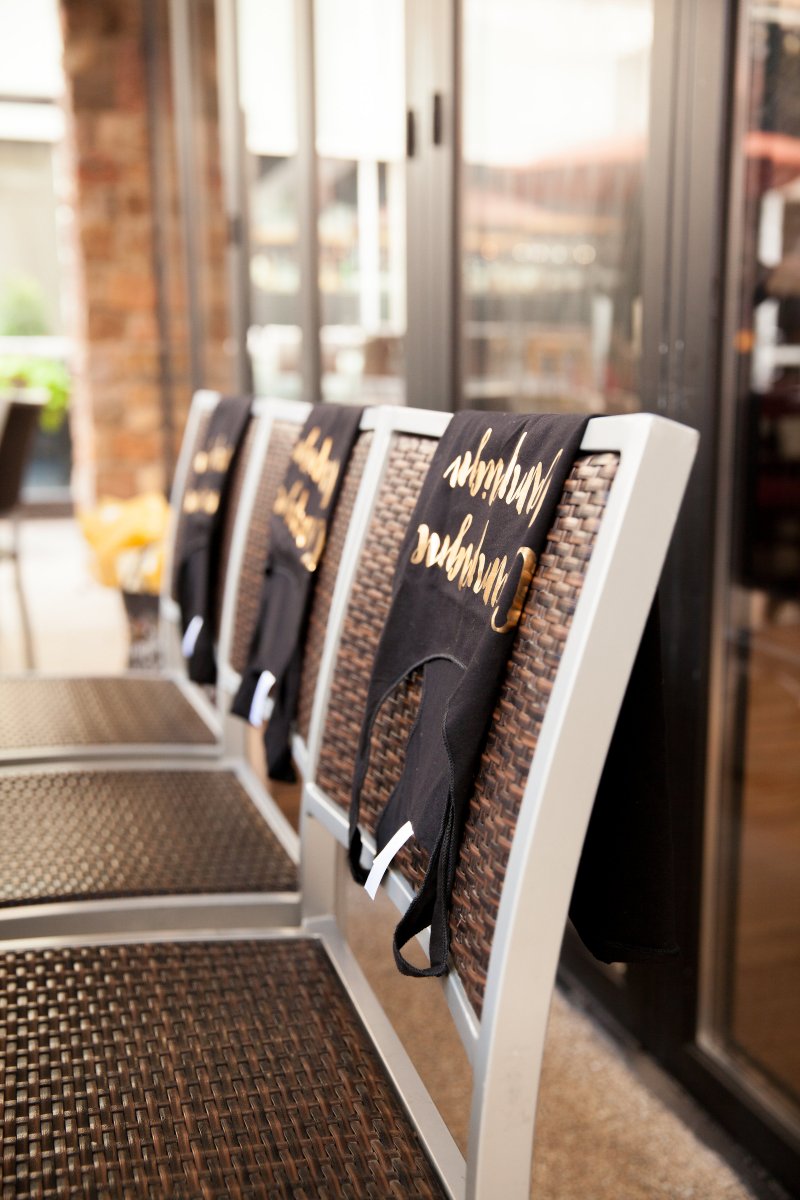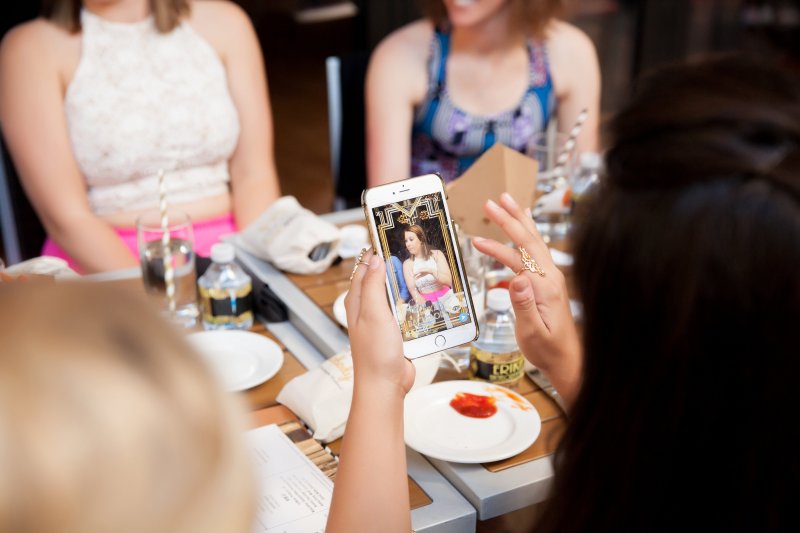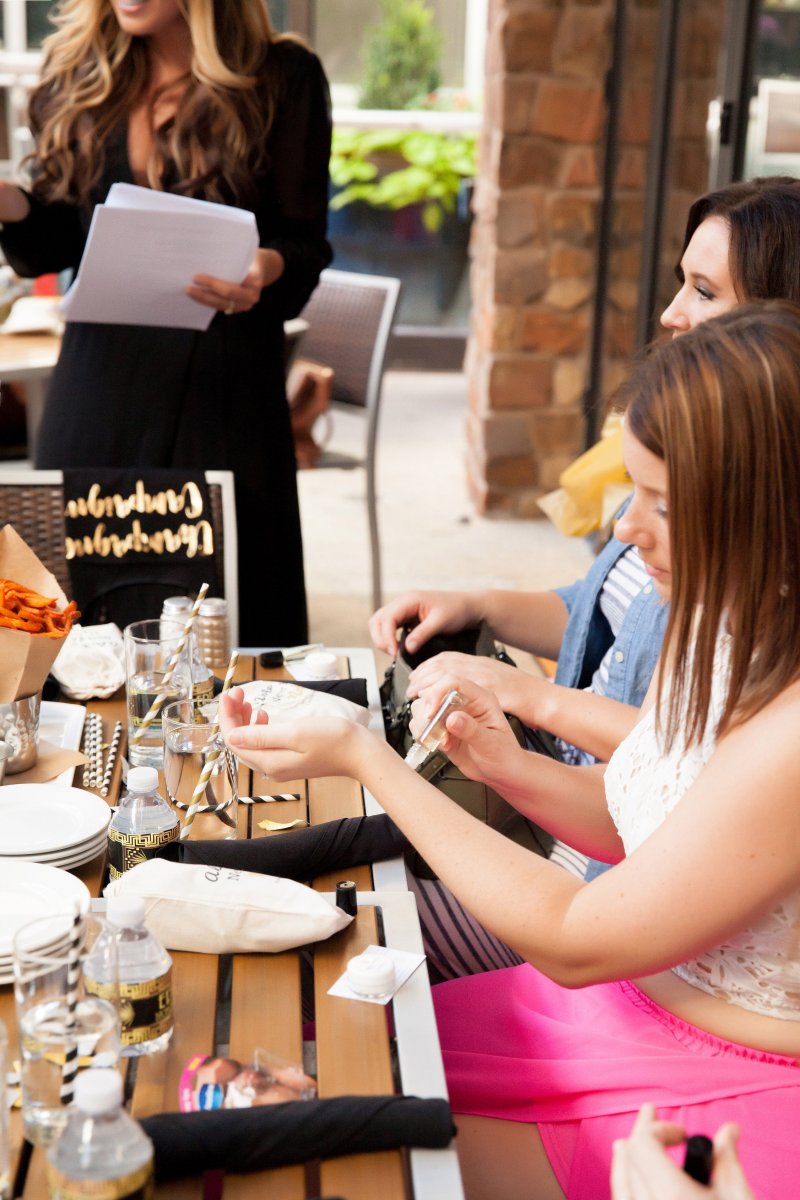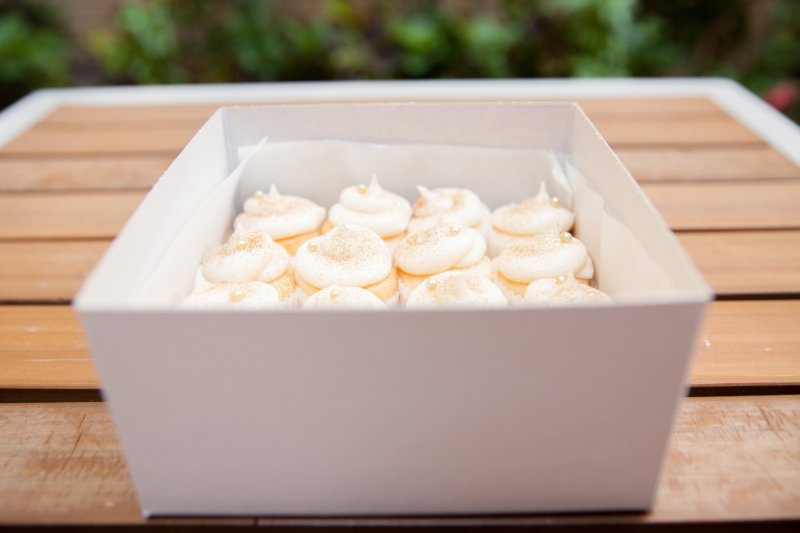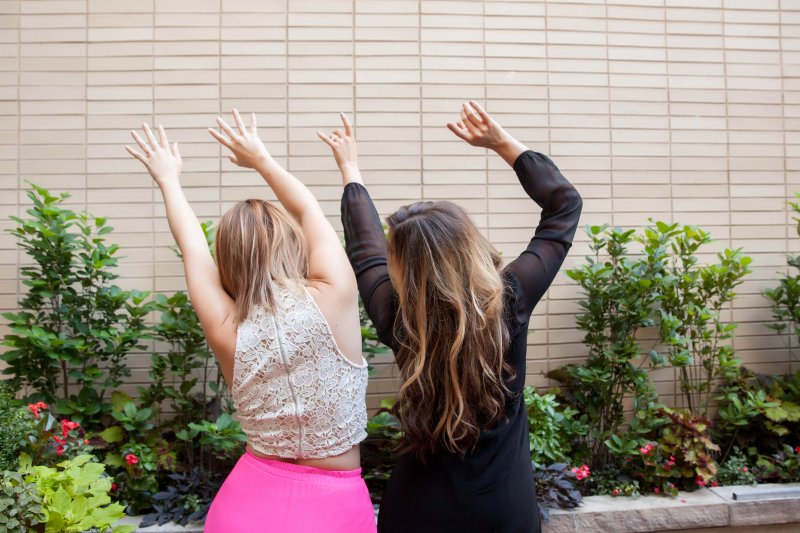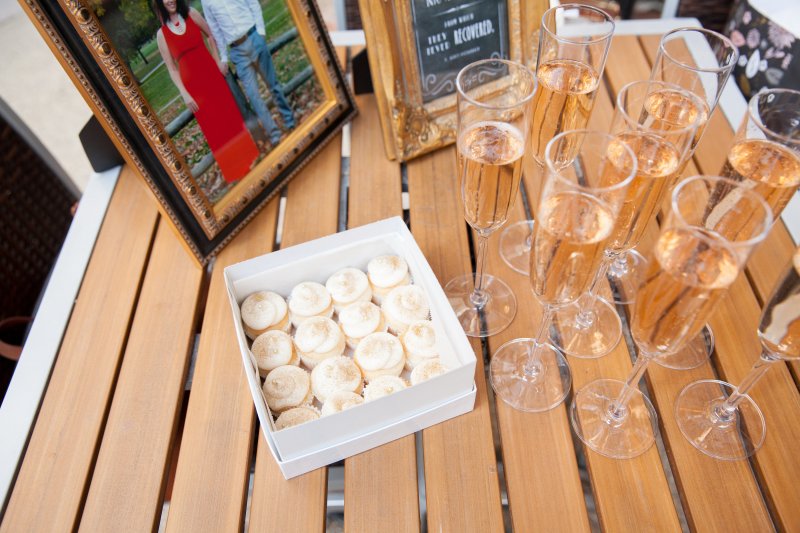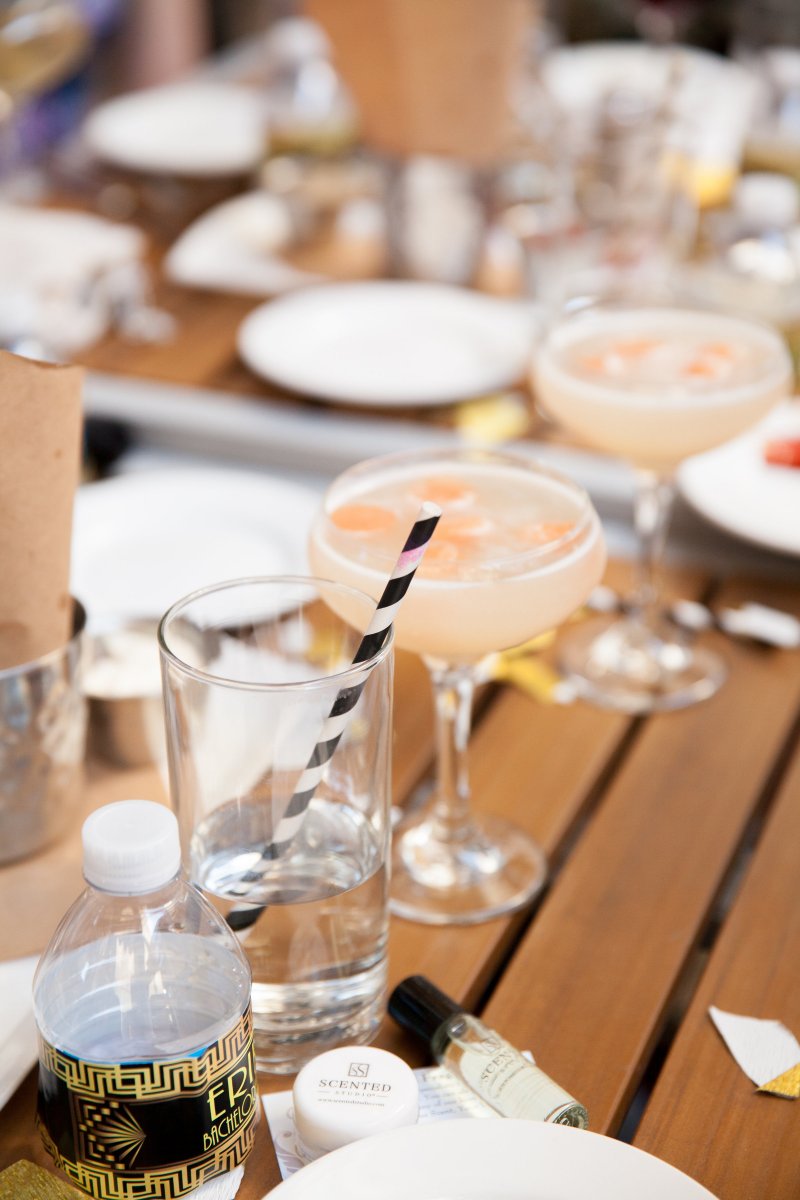 Decor:  Confetti.  Water Bottle Labels.  Paper Straws.  Framed Quote.  Snapchat Art.
Gifts:  Champagne Tanks.  Favor Bags.  "Cashmere Gypsy" Fragrance Rollerballs by Scented Studio. (Order yours by calling 303-333-3315 and mentioning our blogger party for 25% off!)
Photos:  Miranda L. Sober Photography
Cupcakes:  Yours Truly Cupcake.
Get the details on our weekend schedule of events, activities, and suggestions in my previous post: Denver Girls' Weekend Itinerary. (Perfect for if you're planning a girls' weekend in Denver!) Coming Soon… Bachelorette Gift Bag Essentials.
Listen to what the bride wants.
If there's one thing I've learned from being in weddings and helping to plan bridal showers and bachelorette parties, it's the importance of really listening to what the bride wants. These are festivities to celebrate her and above all, her wishes need to be respected.
If she doesn't want to be embarrassed in front of everyone or doesn't want to see a plastic penis within 20 yards, be sure to let all the girls know so they can plan accordingly. And… if your bride prefers a more wild celebration, you may want to convey that to guests so they can choose whether they feel comfortable in that situation. I've been at events where issues arise because of this kind of miscommunication, and simply being upfront during the planning stage will save a lot of problems later on.
My friend wanted a Great Gatsby themed event, so I made sure I had plenty of Art Deco-inspired decor and details. I also reminded guests to find a flapper dress for Saturday night and encouraged them to get creative with their 1920's accessories. Each step of the way, I checked in with the bride to ensure she was okay with the plans I was making; the last thing I wanted was for her to be disappointed!
Help everyone stay organized.
As I mentioned above, communication is important when planning a bridal shower or bachelorette party. I started by emailing guests back and forth, but it quickly became too confusing and repetitive. I then created a Facebook event and invited guests to ask questions there so that others could also read the answers. I found this to be much more accessible and functional.
I also used the Facebook event group to send bits of information to guests… Reminding them to download the Uber app, sharing activity options, and posting the schedule of events. I sent the weekend itinerary to everyone ahead of time so they could print it off and have it in their bags with addresses/info handy, even if their phone died or was misplaced (seriously, does this ever not happen to at least one person while on a group vacation?!) Sending this information prior to the weekend made everything flow smoothly since guests were aware of the timing and details, even before traveling.
A hangry guest isn't a happy guest.
You know how it goes… You're doing activities in a large group and there's nothing to eat; it's inevitable someone gets hungry and cranky. Be sure to plan little munchies throughout the event! Especially with regard to bachelorette parties, remembering to eat before sipping cocktails can prevent guests from getting sick and the entire weekend being ruined.
I had light snacks for guests when they arrived, and appetizers and cupcakes at the lingerie shower kickoff. I even included some snacks in the girls' goodie bags – (post with details on these coming soon!) When booking brunch/lunch/dinner reservations, I planned for people to be hungry about once every four hours. And just a tip… Be sure to check guests' dietary restrictions prior to booking!
Add a custom Snapchat filter.
The first time the bride teared up last weekend was when I surprised her with her custom Snapchat filter… She was so excited! You can search Etsy for custom Snapchat designs (I used Red Line Studio) and order one for your own event. Then head over to Snapchat On-Demand Geofilters and purchase the time/area you'd like your filter to cover; the greater the time and distance covered, the greater the cost will be.
Remind your guests to save their geo-filtered photos and videos so they can send them to the bride later; Snapchat content expires 24 hours after it's posted. You can also save each one of your photos and videos from Snapchat (be sure your settings have content saving to both Snapchat Memories and Camera Roll) and post to Instagram Stories by swiping down on the Instagram Stories camera screen and choosing photos/videos in your Camera Roll from the past 24 hours to post.
Shower her with lacy, pretty things.
Every bride-friend I've known has loved receiving pretty lingerie to start her marriage. This is one of those things you should listen to the bride on; does she feel comfortable with guests knowing her bra and panty sizes? Does she prefer scandalous, sexy lingerie or more wearable underwear and silky pajamas? Maybe a bit of both? Be sure to tell your guests this and give them time to shop! I got my gifts for the bride here.
If you have a shy bride, be aware of the surroundings in which she'll unwrap her lingerie gifts. Will it be a busy restaurant or back at the hotel room? At a recent bridal shower I attended the bride received anonymous gifts and tried to guess the giver based on the style of lingerie, which made for a fun game.
Since I'm a photography lover and photo hoarder, I knew I wanted my photographer to help capture photos of the bride's lingerie shower and kickoff party. When you're the hostess, it can be a bit difficult to organize games, ensure food is served on time, and hand the bride gifts while also taking photos. If you delegate one task, let it be the photography.
If you're concerned about the cost of hiring a photographer, check out local art schools for a photography major or ask a friend who's great at taking photos. During my girls' weekend, I paid a friend's brother to snap some photos of us with my camera and was so thankful I could have fun and relax while knowing our memories were being documented. Printing the photos or saving them to a USB can also be a great gift for the bride after her event.
If you don't spring for a photographer, set up a little photo area in your hotel room. On Saturday night, we had a little gold and black photo backdrop made from paper fan rosettes. The other MOH even got 1920's themed photo booth props and the girls really got into snapping and taking selfies in front of the decor.
Give the bride a heartfelt gift.
One of the best things my friends gave me at my girls' weekend was a handmade scrapbook; my MOH made it and each bridesmaid contributed a sweet scrapbook page of memories and photos. I cherish it so much, often pulling it out to browse through when I'm having a rough day or am feeling a bit down. It's the best reminder of our friendship.
I sent a private message to the girls, inviting them to make a scrapbook page for the bride. I didn't give them any guidelines except for the 12×12 paper size so that each page would be from the heart and unique to each bridesmaid. Then I set to work on creating a big scrapbook with a 1920's vibe. Take a look at this gold album or this burlap option for a vintage feel.
If you're out of ideas, try dividing the scrapbook into sections. Start with an intro with a cute quote, the weekend plans, and a sweet letter from the bridesmaids. Then include a section of photos documenting the couple's relationship; it's the reason you're celebrating, after all! Next, compile all the pages of friendship memories. And lastly, include a section with all the photos from the weekend for her to look back on over and over again.
If you're nervous about your scrapbooking skills or the time it takes, try buying clear photo inserts that clip into the scrapbook album and simply insert a mixture of photos and cut pieces of decorative paper (gold paper pack, gold+black paper pack)… It goes much more quickly!
Don't forget the sweet treats.
Everyone loves sweets… And these cute treats make for adorable photos. Going with the Great Gatsby theme, Yours Truly Cupcake made us these adorable mini cupcakes accented with sparkling gold glitter and tiny pearls. They were as delicious as they are beautiful!
If you're in the Denver area, I highly recommend Yours Truly Cupcake because it's the only bakery I've found that is able to make the most creative, visually stunning treats that still taste incredible. You might remember her work from the cotton candy puffs and mini cupcakes at the Fluff Bar Valentine's Day Event I co-hosted. I suggest macarons, a creative little cake, mini cupcakes, or little bags of cotton candy for bridal showers or bachelorette parties. Yours Truly Cupcake can even come and spin cotton candy at your event for a memorable and special touch!
These events are supposed to be fun, so don't make them too serious! Think of ways to be a group and wear similar things, carry fun props, or dress in theme. It lets everyone know you're the bachelorette group and sets a celebratory tone for the day/evening. A little tip… Limit the matching to only one day so people don't find it annoying. Once you know what color the bride is wearing you can always ask the other girls to stick to something else; girls in all-white or all-black let the bride shine in a bright color or metallic sequins.
I gifted the girls with these darling "Champagne Campaign" tees and we all wore them on Saturday for crafting, lunch, and shopping/activities (see our full itinerary here). They were an easy way to incorporate the Gatsby theme and they're something the guests can wear again if they want. I also gave these gold foil temporary tattoos to the girls to wear on their wrists Saturday night; they're almost like jewelry and they looked great with our flapper outfits.