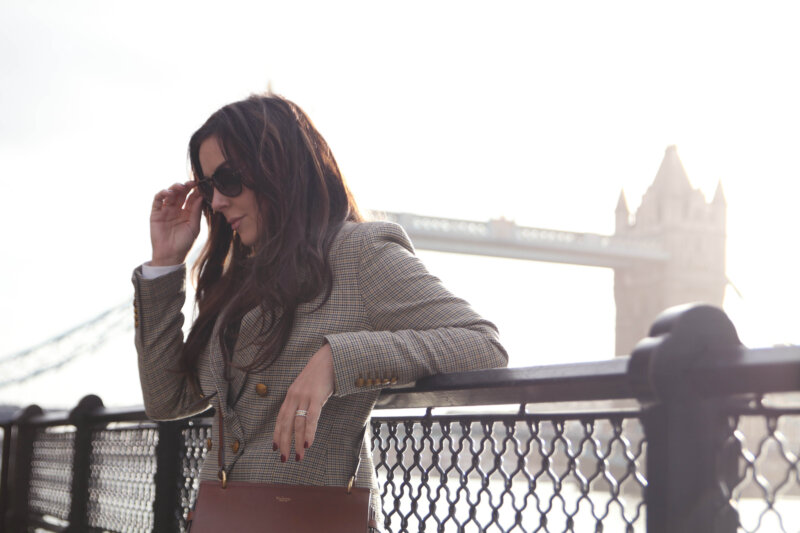 London was our first stop in a driving trip that meandered through the English countryside and Wales. You can find our U.K. Driving Trip Itinerary and our France Driving Trip Itinerary here on my site.
London has a special spot in my heart since I lived there as a little girl and no one does Christmas like the Brits. Here are a few of my favorite things to do in London at Christmastime.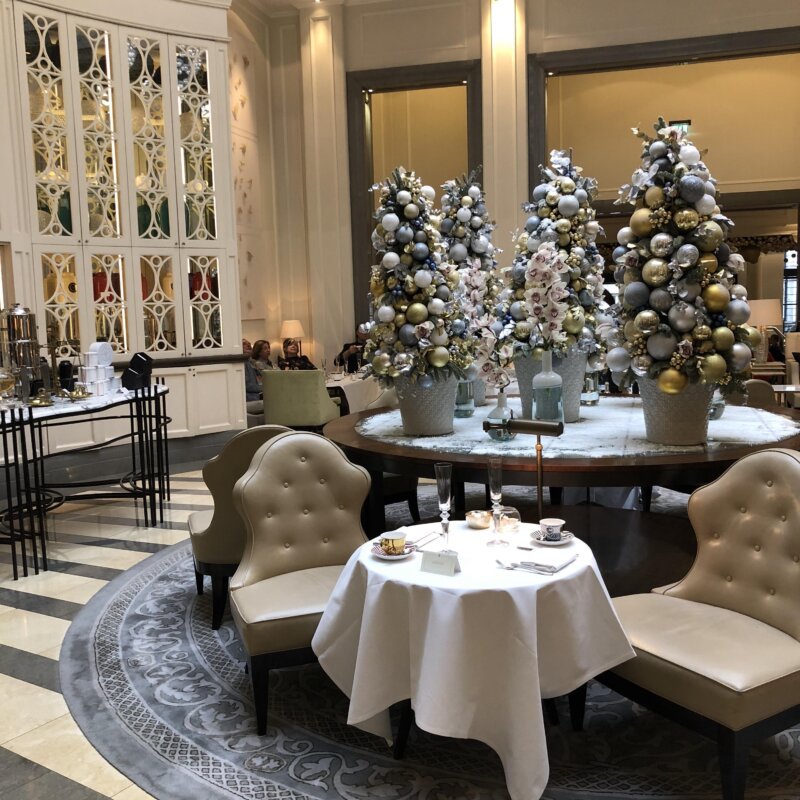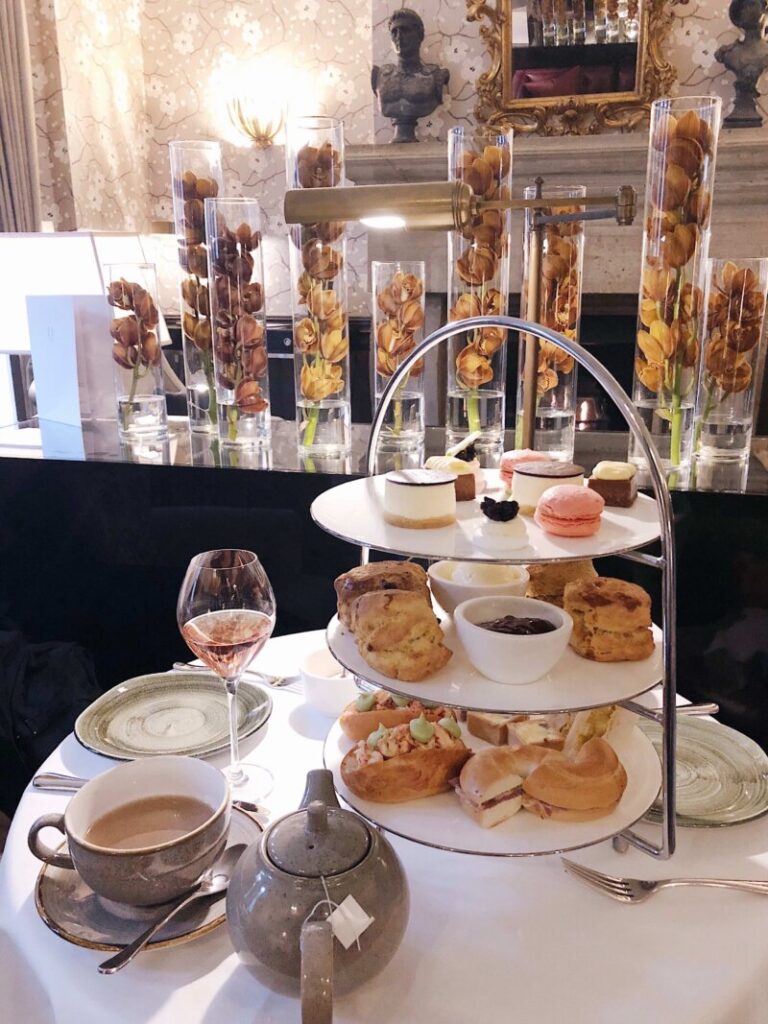 Holiday Tea
First things first. You're in London, so you need a proper tea. The finest traditional British tea? Many would say The Ritz, which is a bit fancy and makes for a special experience in such a lovely hotel. This happens to be my father's favorite afternoon tea. Surrounded by glittering chandeliers and mirrors, you can enjoy tea at the only U.K. hotel with an actual Tea Sommelier. Note: You may want to dress up a bit for this tea; I wouldn't go in tourist clothes.
If you're looking for something a bit more modern, you might like the afternoon tea at the Corinthia. With a Baccarat crystal chandelier overhead and a recently updated tea menu, you might feel ready to swear allegiance to the Crown and never look back! Note: This is also a spot where you'll feel more comfortable in a bit dressier clothing; not a tea spot for tourist clothes.
One of my favorite hidden gems near my old stomping grounds is tea at 11 Cadogan Gardens. Traditional, quaint, and cozy, this hotel is a spot where you can wear jeans if you like. The tea is beautiful and can be enjoyed in front of the hotel's cozy fireplace. After your tea, have a walk around nearby Sloane Square to burn off those scones!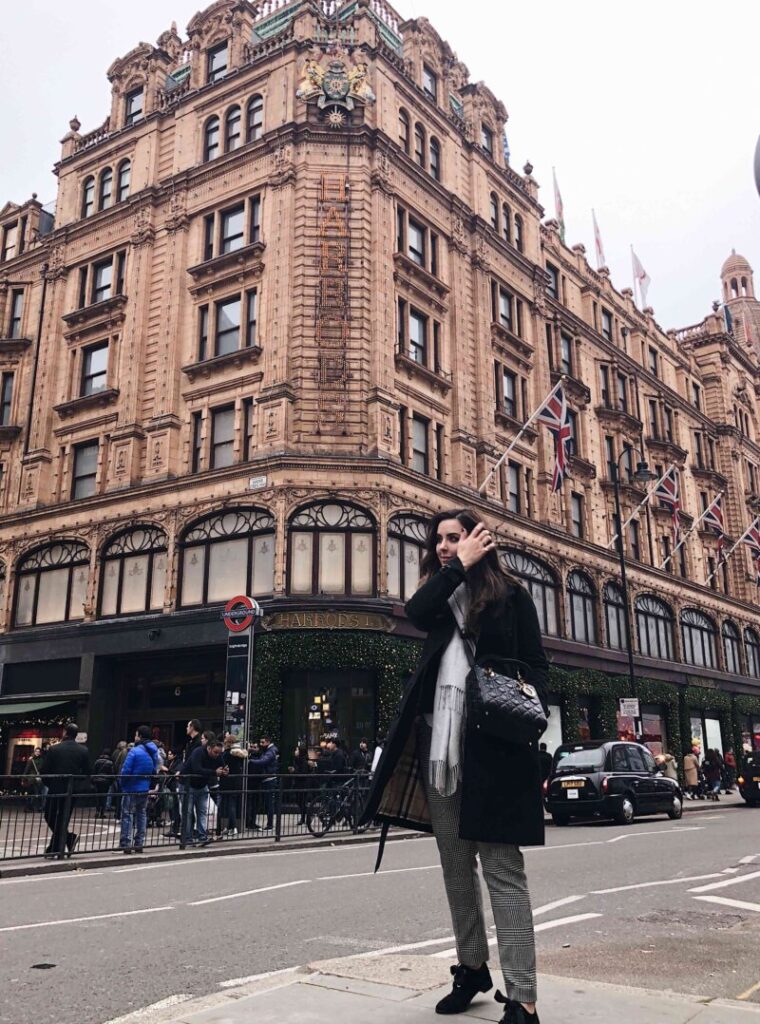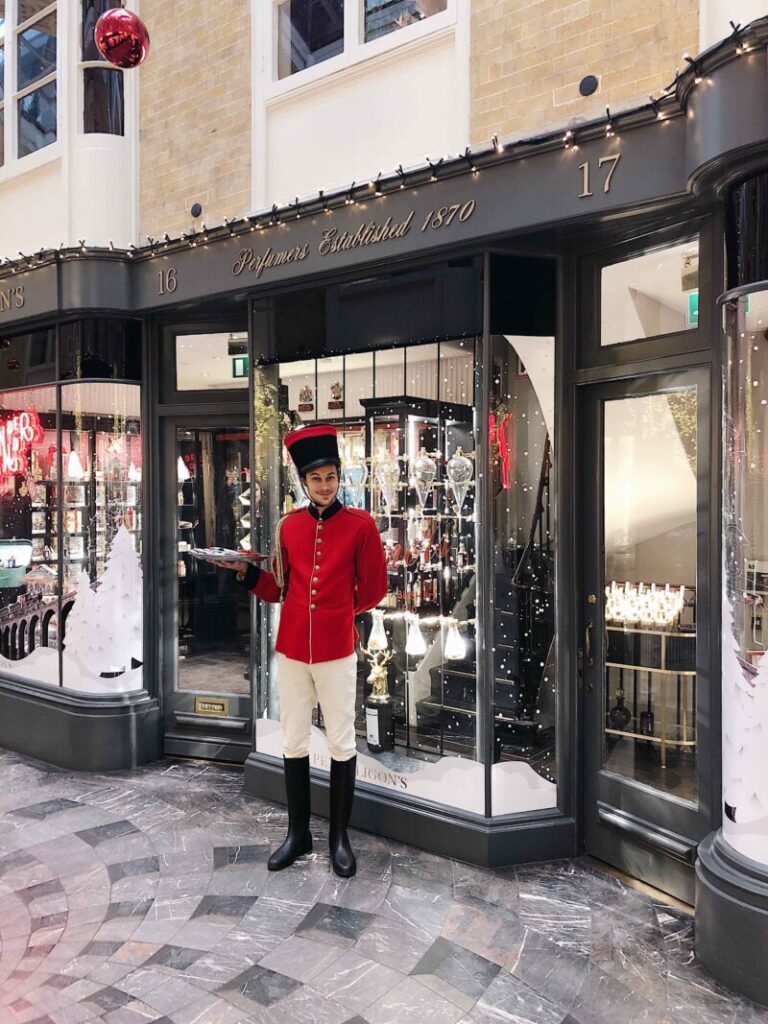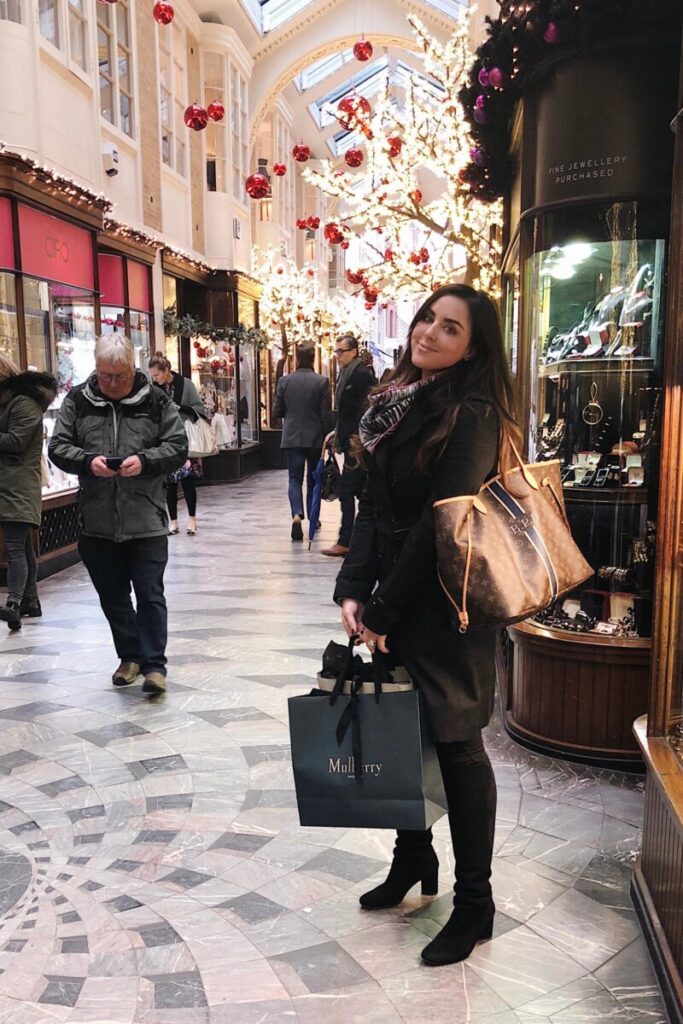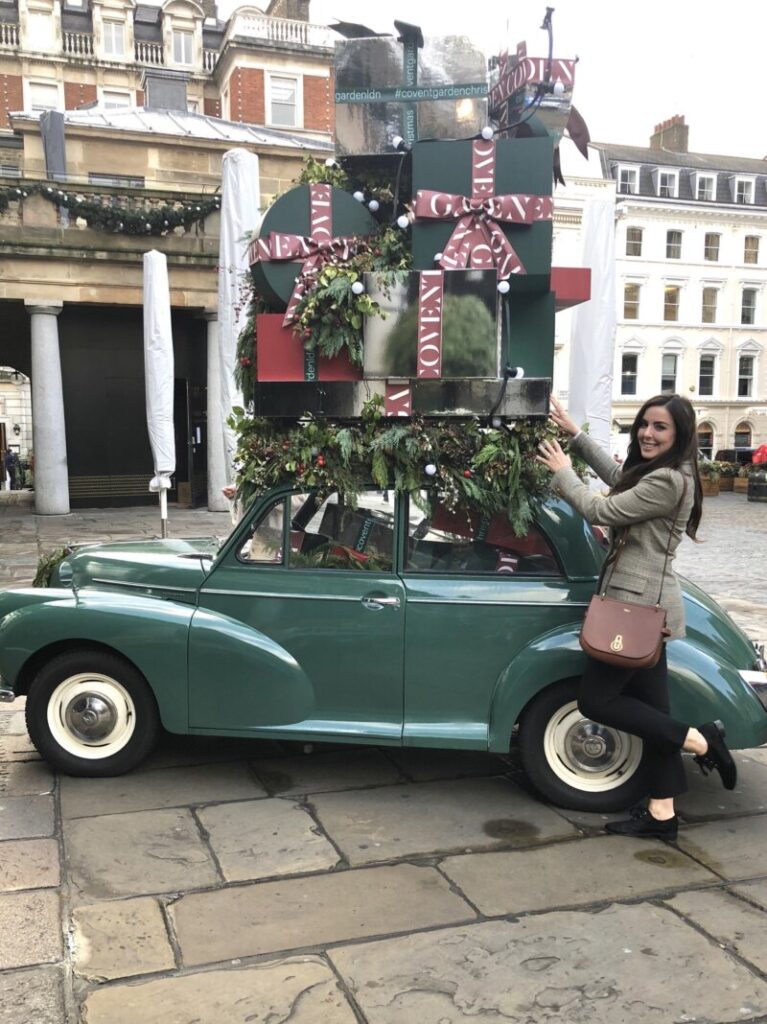 Shopping Spots
There's something special about streets of beautiful British shops, where the shopkeepers still take pride in wrapping up your purchases with lovely boxes and bows. Whenever I come back to the hotel from shopping in London I never want to unwrap my treasures because the packaging is so pretty. It makes for perfect gifts to bring home to loved ones.
Although Harrods has changed a bit in the past ten years or so, it's still one of my favorite places to browse. The Christmas windows and holiday decor are like nothing you've ever seen and inside you'll find floors upon floors of the most gorgeous, luxurious things. Don't miss a walk through the Food Hall and a stop at the Fish & Chips bar doesn't hurt either. And be sure to snap a photo outside with the Harrod's sign in the back… Extra points if you catch a double decker bus behind you!
Take a step back in time as you walk through Burlington Arcade, an original shopping mall dating back to 1819. The holiday decor is lovely, as are the shops! I always stop in to Penhaligon's for some new perfume or bath products, Mulberry to browse the leather goods, and hunt for treasures at the many jewelry shops.
The highly Instagrammable Covent Garden is the quirky sister of these shopping spots. There are plenty of flower-laden photo opps here. And besides shopping, you can grab a bite to eat as well. Petersham Nurseries is a favorite of mine!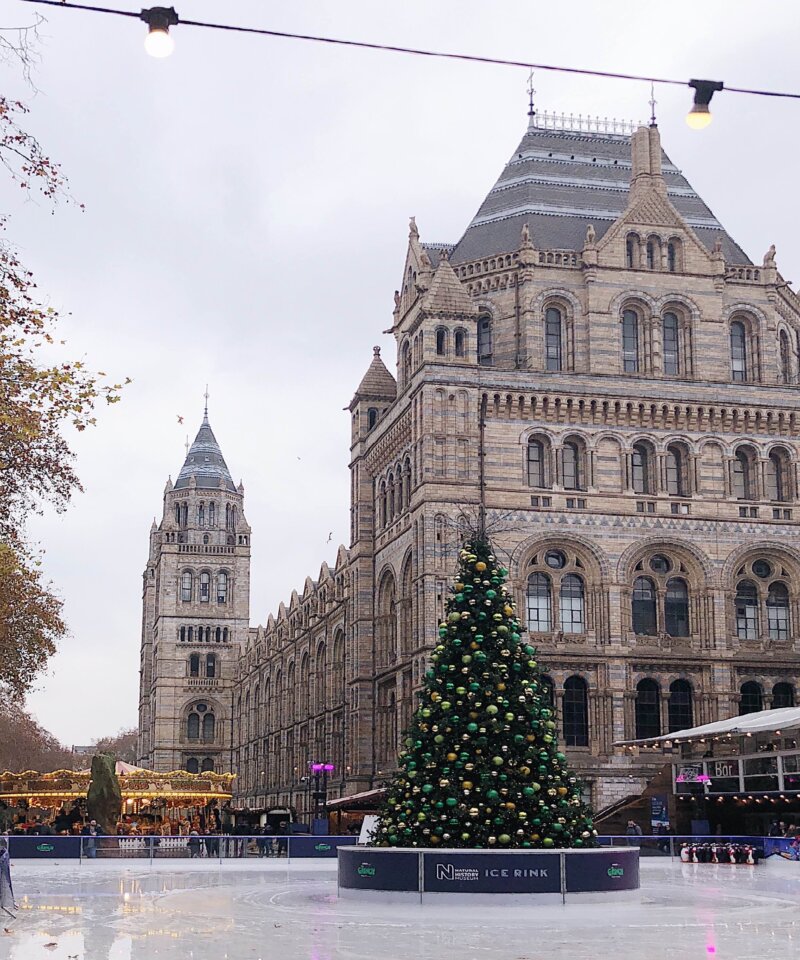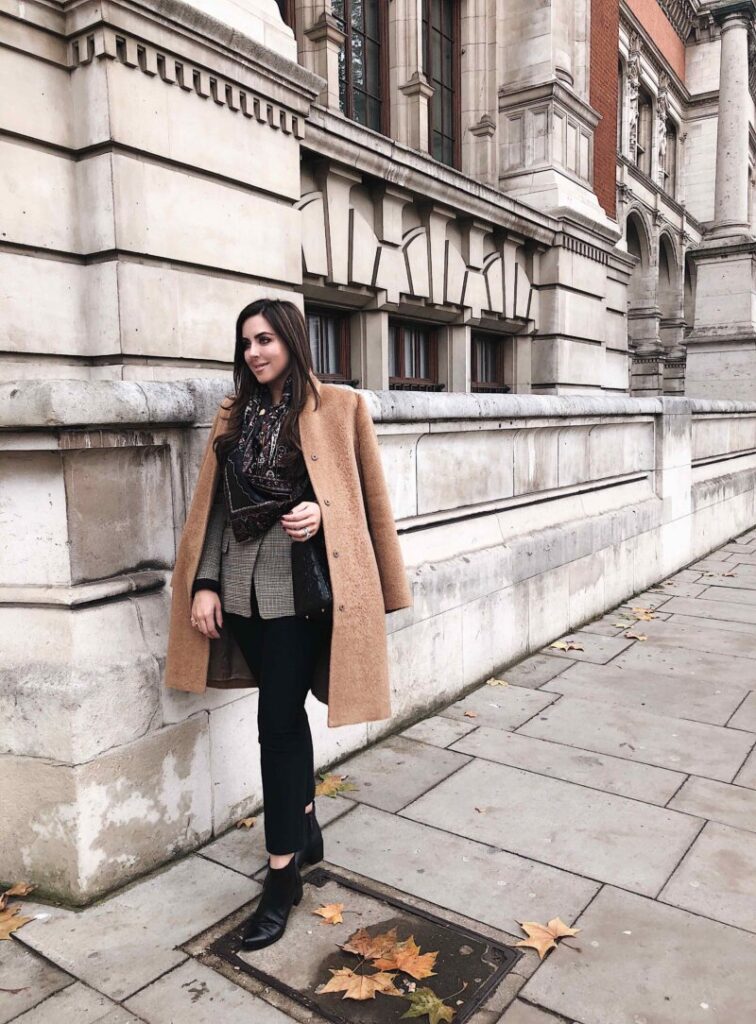 Holiday Lights
Take a little walking tour of the following: Carnaby Street, Regent Street, Bond Street. Of course, all the spots I've mentioned above have impressive holiday lights as well. When I was a little girl, we would walk around the major department stores at night to look at their holiday windows lit up. There's usually a cart nearby selling hot chocolate or roasted chestnuts to warm you up!
Ice Skating
One of the most-Instagrammed spots in London at Christmas? The tree and ice skating rink outside the British Natural History Museum. You don't have to ice skate to snap a great photo of this view with the impressive architecture of the museum towering above, but it's more fun if you do. There is a small market with a carousel nearby that little ones will appreciate. The British Natural History Museum is incredible and free (donations welcome) but can get quite busy, so time your visit accordingly to avoid crowds and long lines.
Winter Wonderland
This was such a fun nighttime date! Winter Wonderland is the most wonderful festival set up inside Hyde Park during the Christmas season. There is a Christmas market, holiday lights galore, arcade games, food and treats, carnival rides, and even little bars and restaurants with live music set up throughout. If you're in London during this time of year, do not miss this. It's so well done and any age group will enjoy the festivities.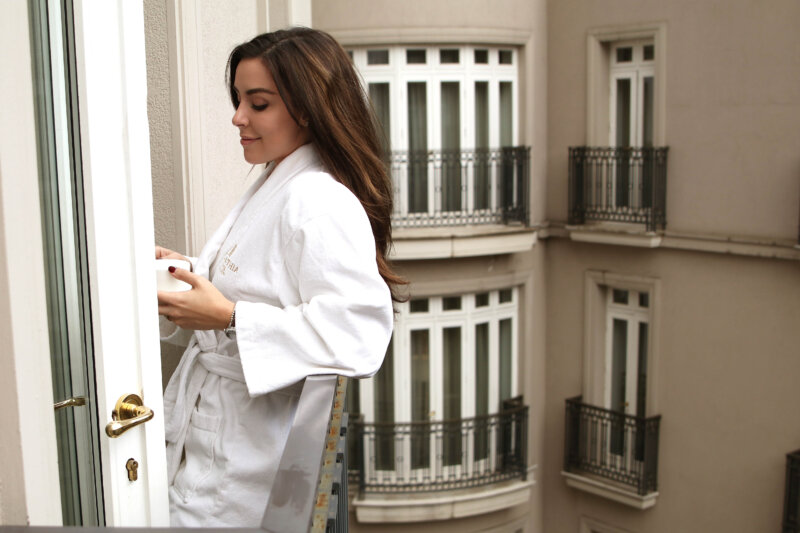 Where To Stay
For traditional British charm, choose The Stafford. This stately hotel has just the right blend of elegance and charm. Rooms are comfortable and cozy and the hotel is well situated for walking. Both their breakfast and room service were delicious.
If you want to go for a bit more glamour, stay at the Corinthia. The hotel is luxurious and has a sort of contemporary chic decor. Their tea is incredible and the hotel is also in a great location for walking.
A couple other mentions… The Berkeley in Knightsbridge is my family's personal favorite. And I've been hoping to stay at the newly renovated Belmond Cadogan Hotel in Chelsea, which I've heard great things about. For dining, you can't miss Maroush on Beauchamp Place – it's been my favorite since I was a little girl!