October 4, 2015
Categories: Fashion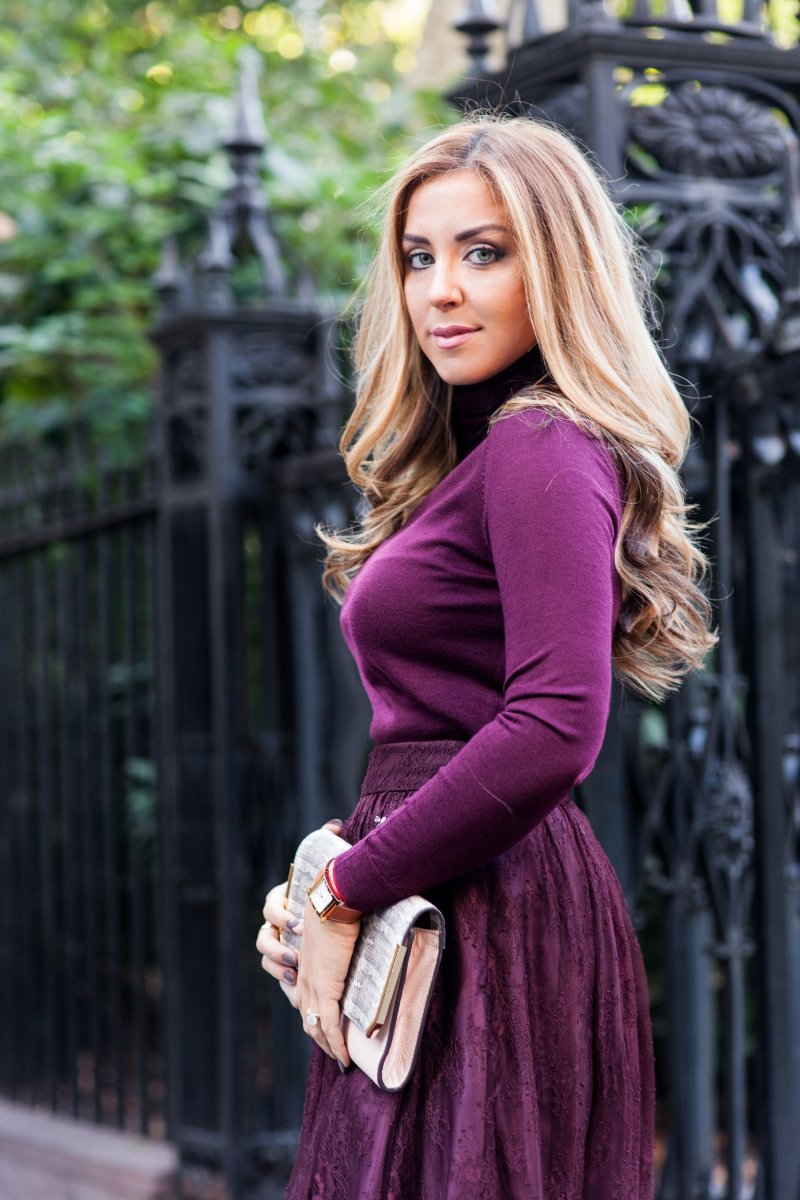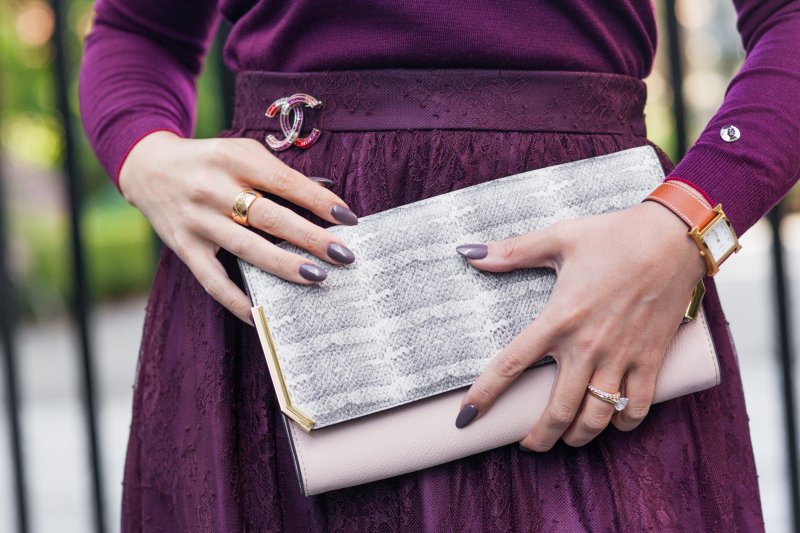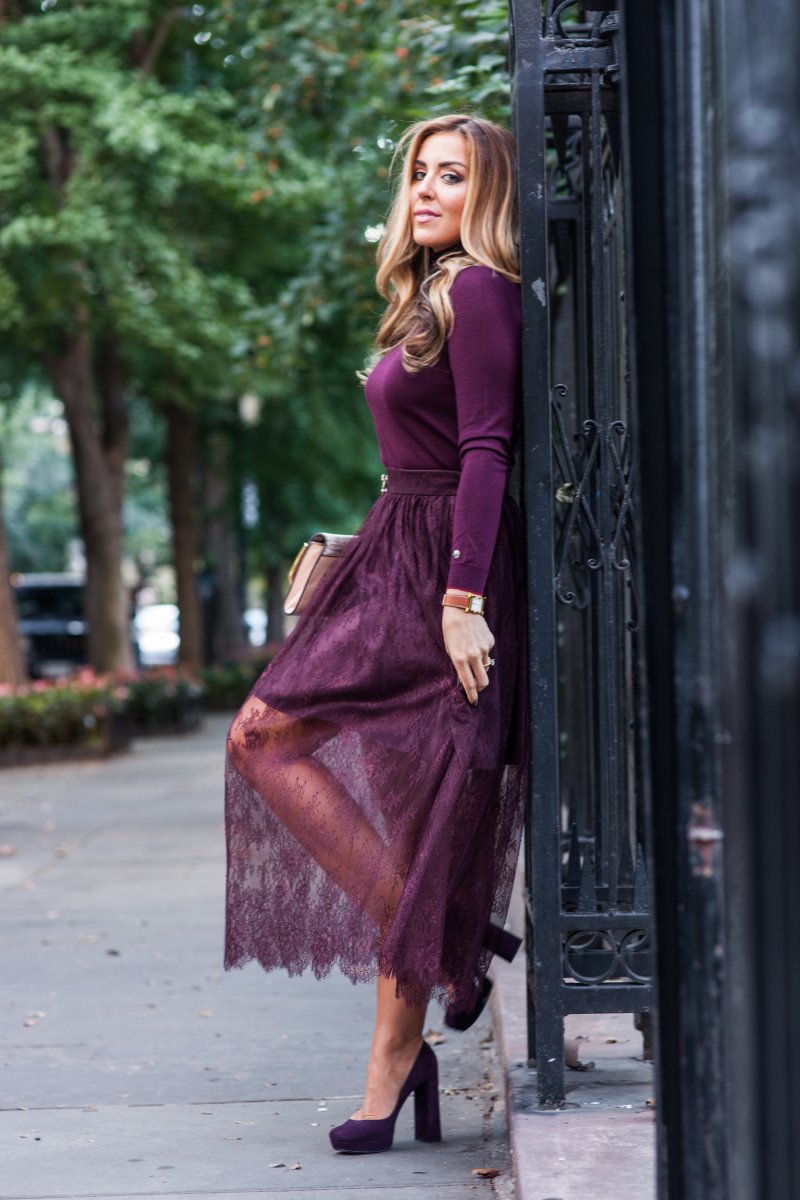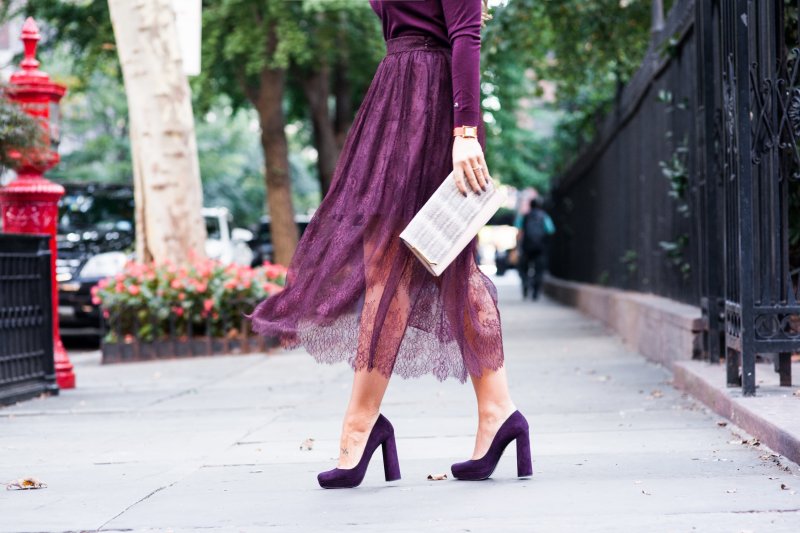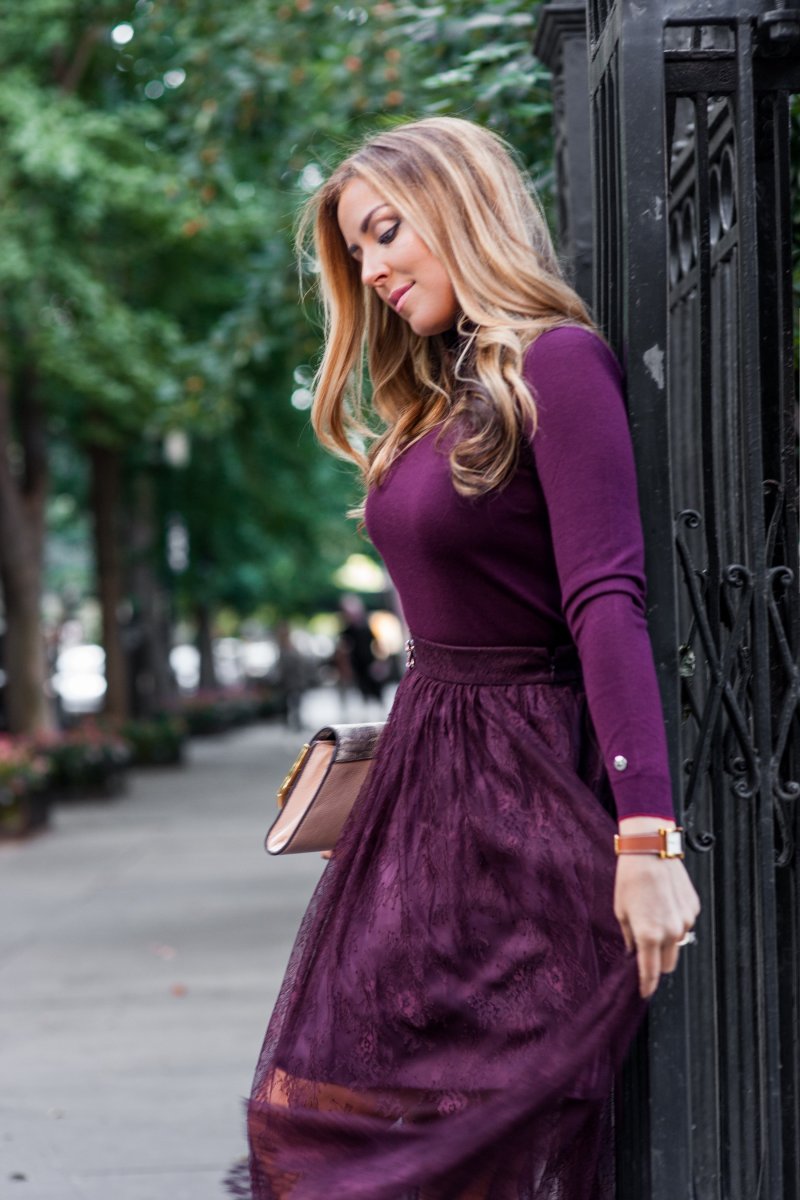 Lookalike Turtleneck.  Lookalike Lace Skirt.  Clutch.  Heels.
Photography by Alexandra Wolf
"Marsala" is Pantone's Color of the Year 2015; think of a beautiful red wine with just a hint of exotic spice. To be honest with you, I think we've seen this color the past few years but by its alter egos: burgundy, oxblood, and wine. I think the reason we see this beautiful color again and again is because it's universally flattering and perfectly complements our favorite fall neutrals like caramel, cognac, chocolate, and black.
I got this turtleneck and skirt at Pinko when we were in Italy this summer, but I've linked duplicates available in the U.S. beneath the photos above… Just click on a link to see the item. (I think my outfit photographed a bit more purple; it's actually a true burgundy.) Down below, you'll see a collection of all my favorite marsala pieces for fall and winter. Just click through the items and when you see something you like, click on the photo to shop!!
I'm thinking of wearing this to a girlfriend's baby shower I'm co-hosting soon. It's the first baby shower I've planned and as with every first-time shower planning… I'm a bit nervous!! Any ideas or tips for fun games, what to do/not do??