August 26, 2016
Categories: Fashion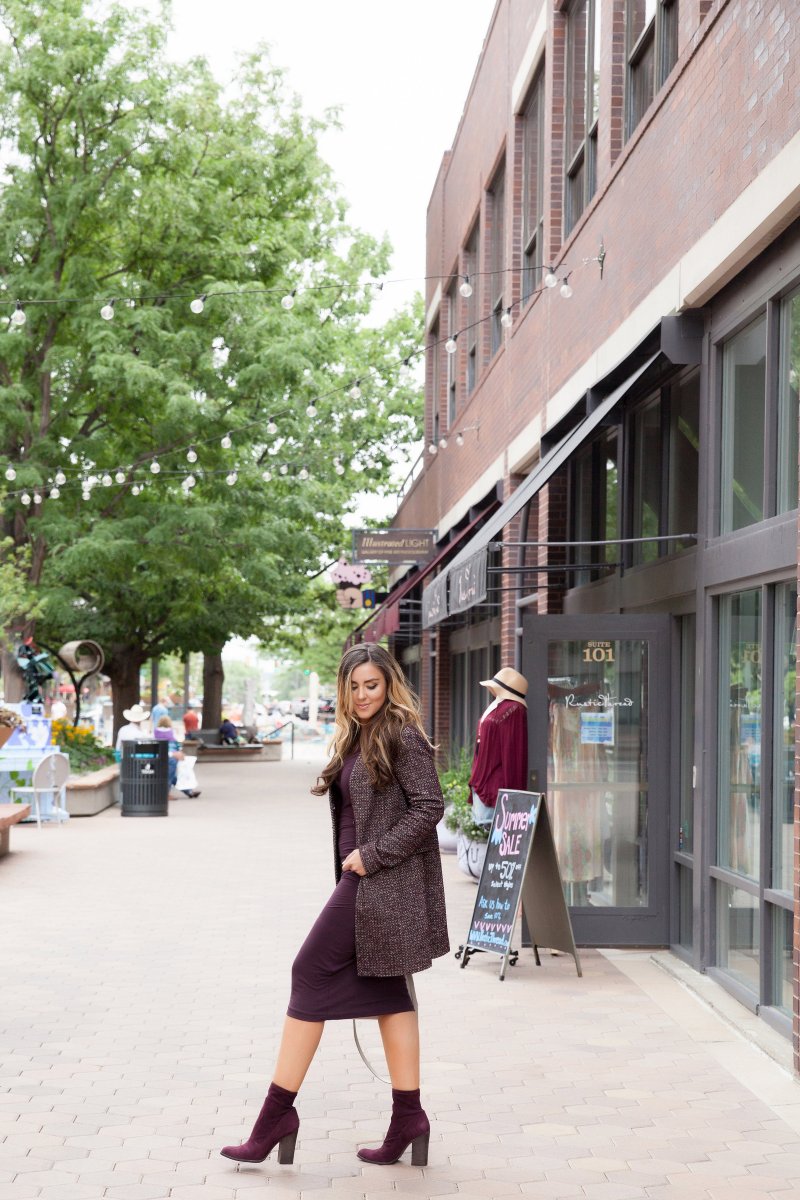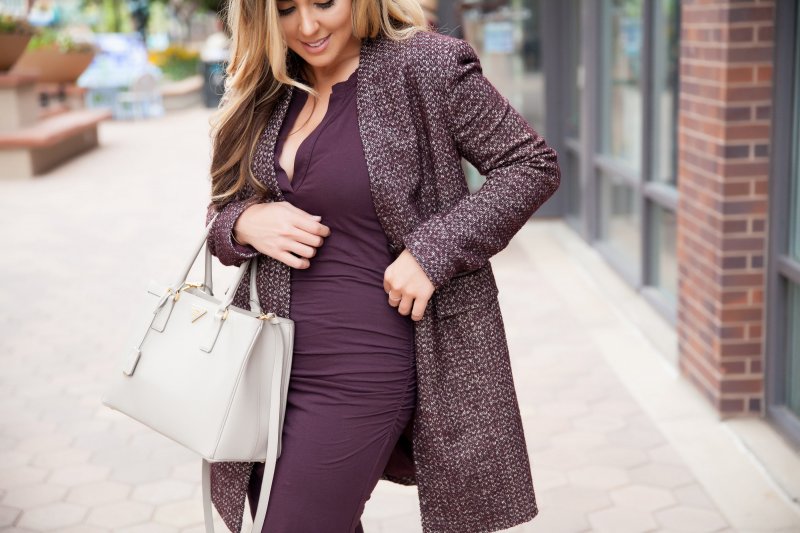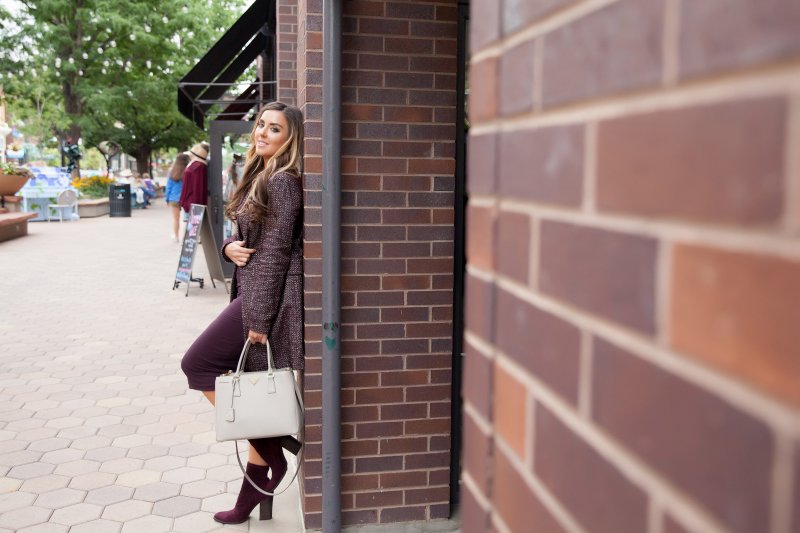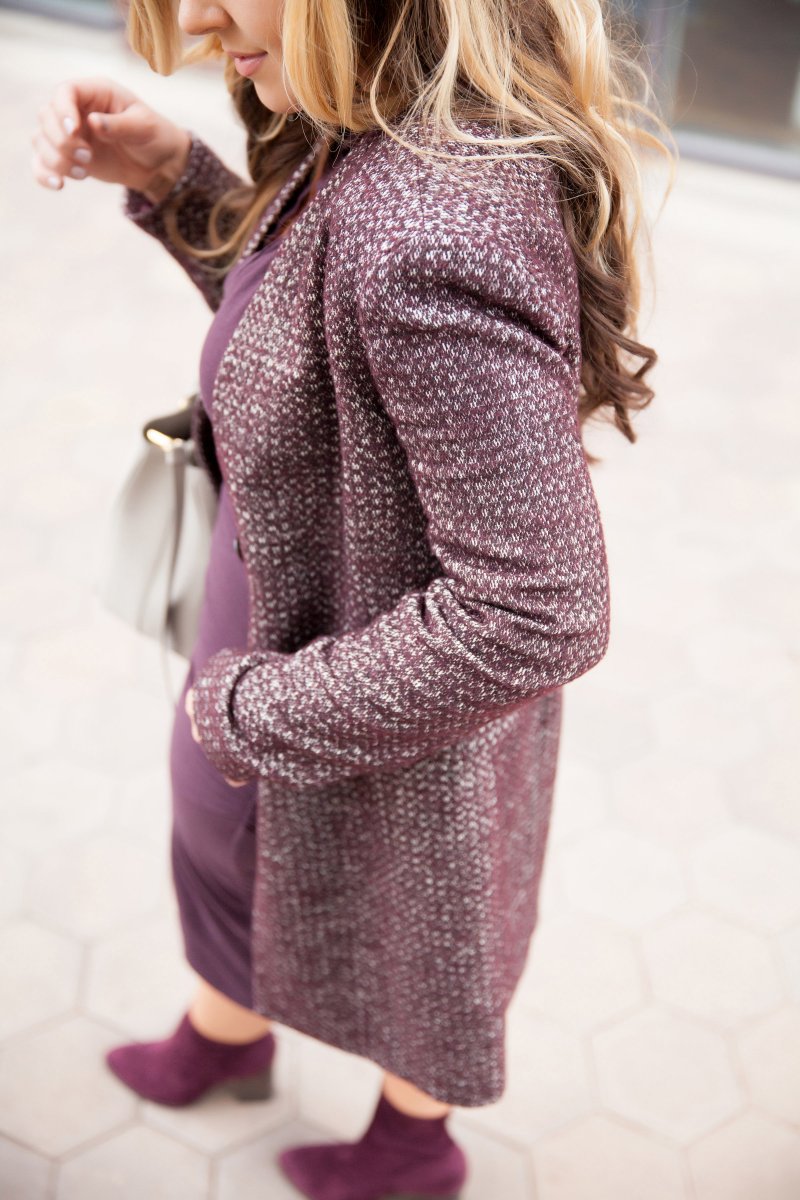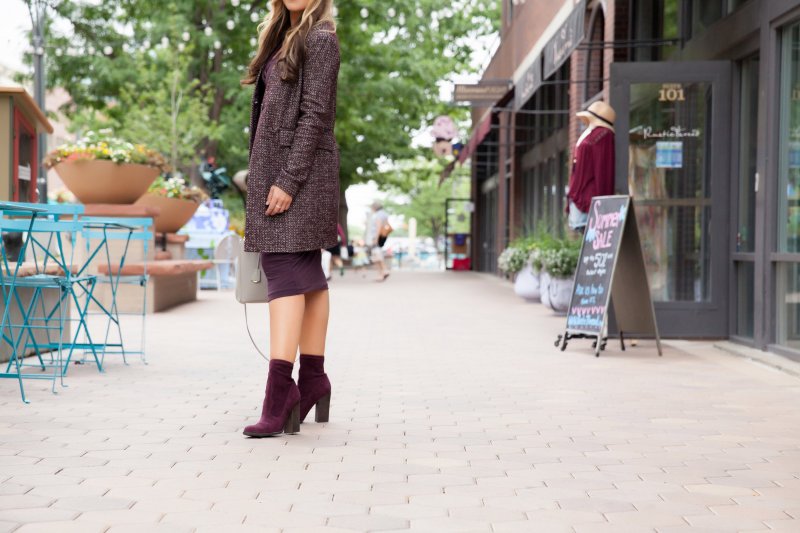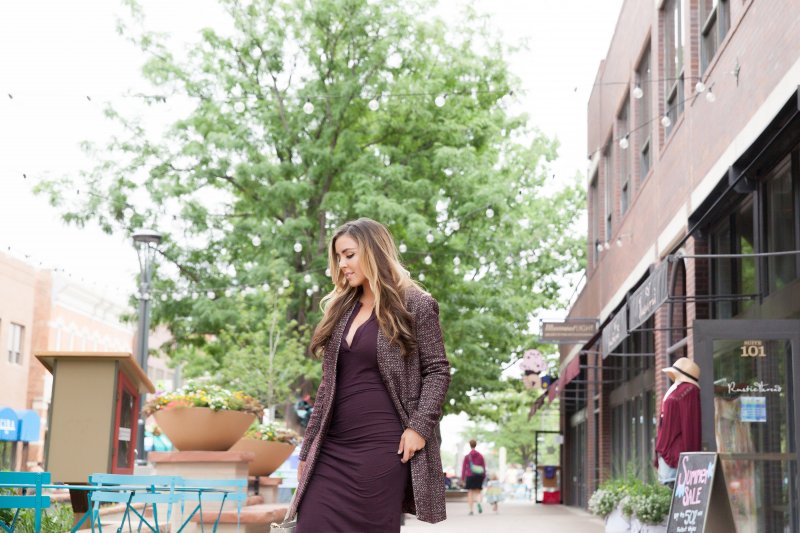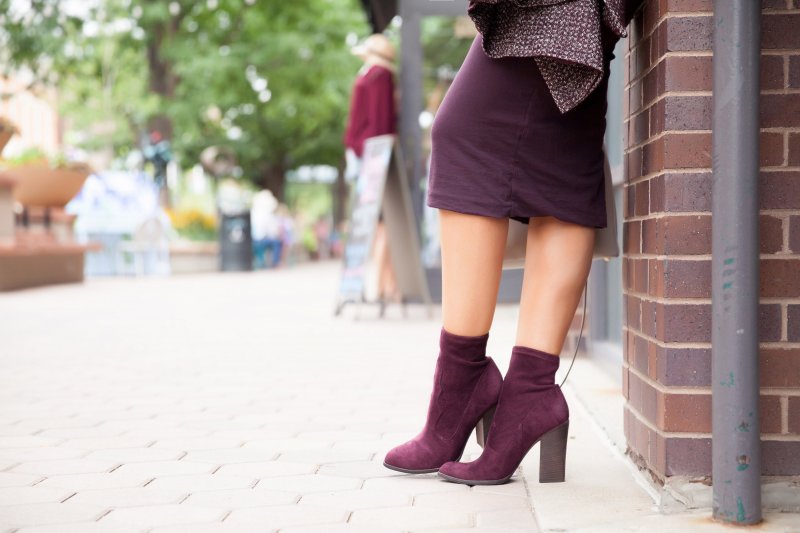 Tweed Coat.  Midi Dress.  Handbag.  Booties.  Earrings.  Stacked Rings.
Lashes by Glamour Bar (Mention Me/My Blog For $50 Off)
Have I mentioned I love fall? The weather, the colors, the fabrics… I can't get enough. Luckily, the past few days here in Denver have been a bit on the chilly side with temps in the 50's and 60's. I've been enjoying wearing all my new fall pieces! Many of my transitional items incorporate something sleeveless like the dress I'm wearing in the photos above or the bow blouse in my previous fall fashion post; sleeveless tops/dresses provide the perfect base to layer for tricky fall temps.
Styling Tips: 
A Great Base – As I mentioned above, a base piece with flexibility is key for creating transitional looks and for styling layered outfits. This dress is super flattering, runs true to their size guide, and is the perfect layering piece for fall. I love the length because it's long enough to be paired with either tights or tall boots for warmth!
Add Texture – This long tweed coat is not only beautiful, it adds a richness to any outfit because of its textured tweed fabric. And it's also a great layering piece… I've worn it with everything from dresses to skinnies and flares. Sophisticated and reminiscent of British countryside style, you'll want to wear it every day as the leaves change!
Go Monochrome – One of my best tips for creating a truly flattering silhouette is to dress in all one color, and as I'm showing here, it doesn't have to be black! Monochromatic looks are slimming, but they also look incredibly chic and polished. If you're having trouble matching colors, try dressing in the same color family… Burgundy, rose pink, and soft blush. Or black, charcoal, and soft grey.
Will any of you be at the Urban Nights tonight in Denver?! Say hello if you're there!!